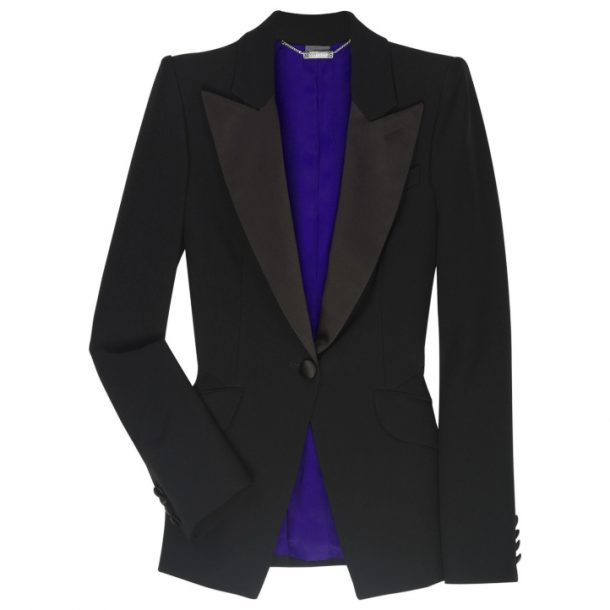 In October 2020, dressed in a tuxedo suit by Alexander McQueen, the Duchess of Cambridge (Kate Middleton) announced the winner of the annual Wildlife Photographer of the Year competition at the Natural History Museum in London.  Four months later, the Duchess sported the tuxedo suit jacket for a second time (that we know of),  during a Zoom call with students from the Ulster University School of Nursing (Feb 2021).
About the tuxedo jacket:
Net-A-Porter stocked the piece with the style name 'Leaf Tailored Crepe Tuxedo Jacket'.
The piece features a contrasting blue lining, an exaggerated silk lapel, padded shoulders and a single button fastening.   It is tailored for a fitted look. 
RRP £1,240 / $1,195. Sadly, it is sold out. 
Otherwise, consider the Alexander McQueen Grain De Poudre Wool Blazer at Net-A-Porter (£1,370 / $1,995) It's a brilliant alternative.