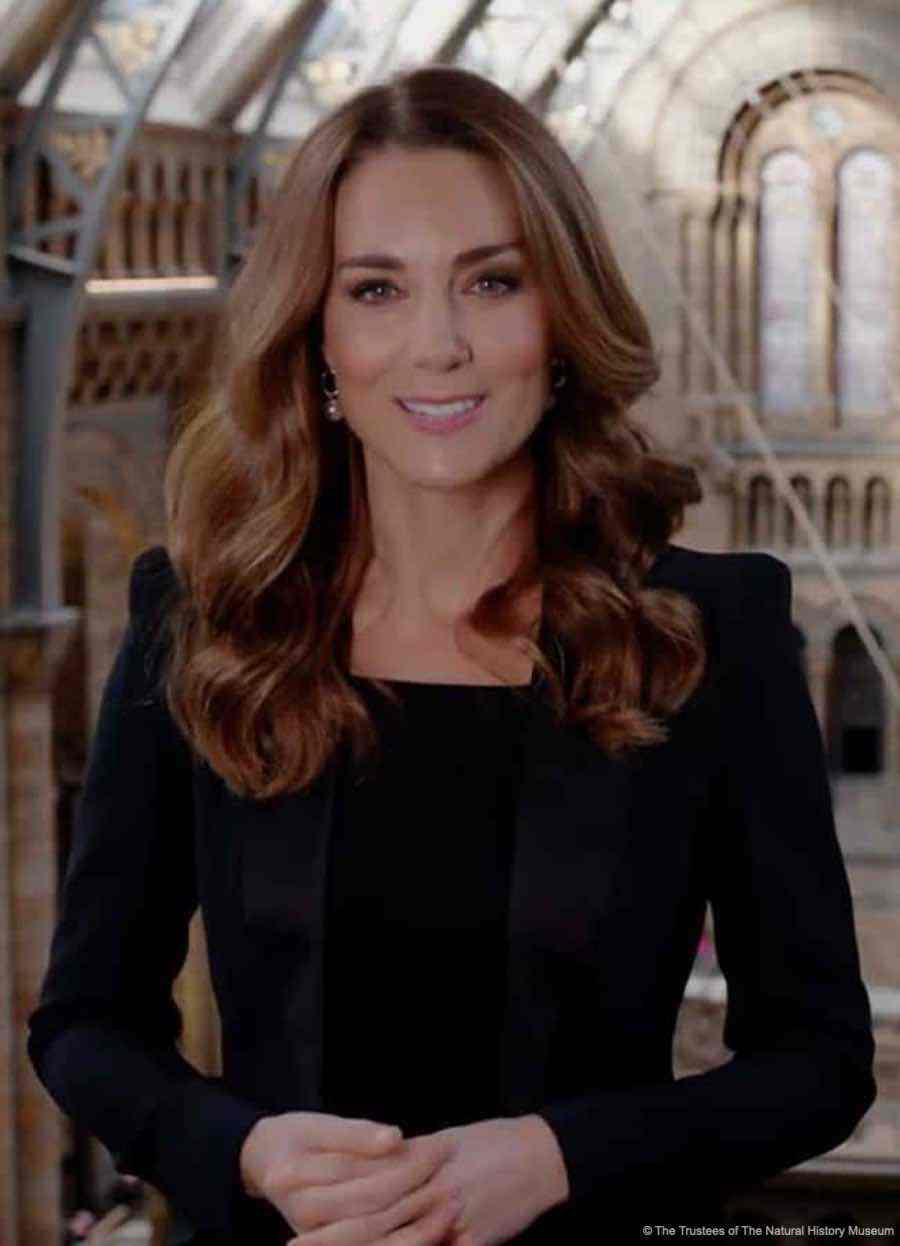 Tuesday, 13th October 2020 — The Duchess of Cambridge, dressed in a tuxedo by Alexander Mcqueen, announced the winner of the annual Wildlife Photographer of the Year award.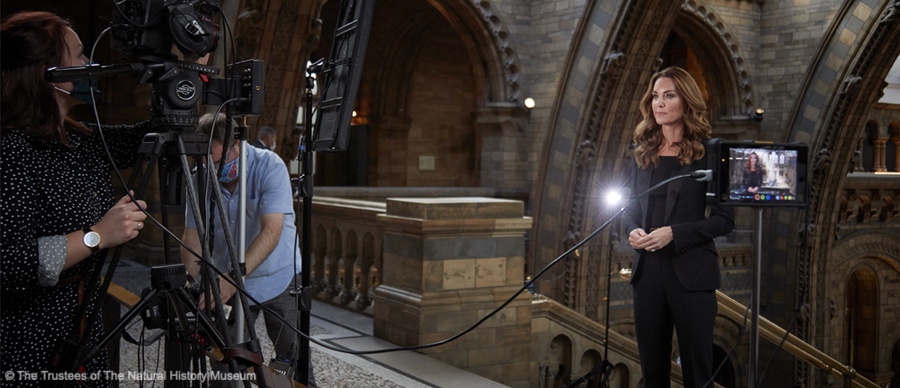 Kate took part in the virtual award ceremony, pre-recorded in the Hintze Hall at the Natural History Museum.
Wildlife Photographer of the Year is the largest wildlife photography competition in the world. It started in 1964 with just 600 entries. This year, the Natural History Museum received over 49,000 entries.
Kate is, of course, Patron of the museum and a keen photographer herself.

Kate announced Sergey Gorshkov's photo, 'The Embrace', won the prestigious competition.   It took the photographer more than 11 months to capture the single photograph, which shows a Siberian tiger hugging a fir tree.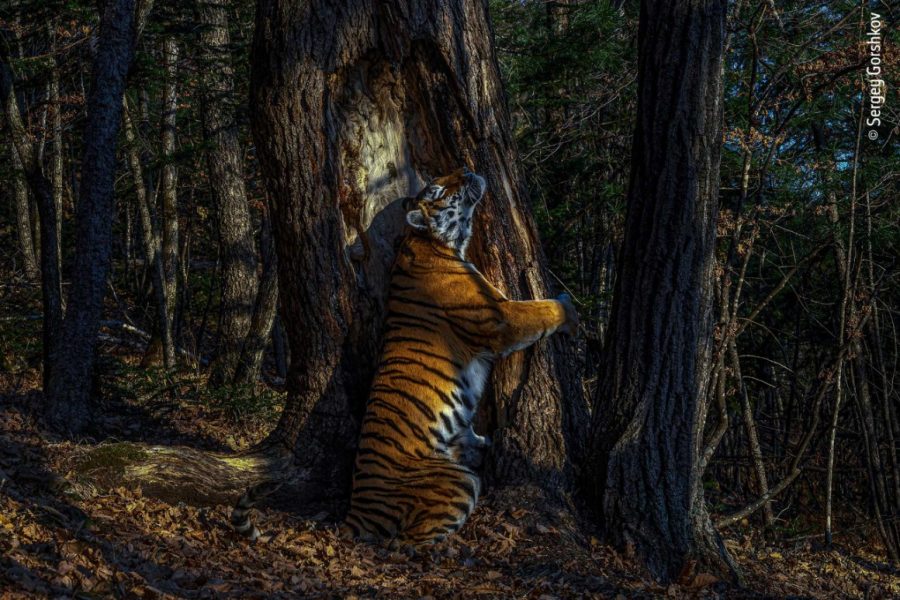 The skill and creativity of this year's images provide a moving and fascinating insight into the beauty and vulnerability of life on our planet. So, it is with great pleasure that I can announce this year's Wildlife Photographer of the Year is: Sergey Gorshkov, for his image 'The Embrace'.

Many congratulations to you Sergey, and thank you to all of those who entered for showing us the magic of the natural world, and for reminding us that caring for our environment and its precious biodiversity has never been more important.

The Duchess of Cambridge
Watch below. I've set the video to start from Kate's appearance (but you can rewind the video to the beginning for the whole ceremony if you prefer):
Kate's outfit:
Kate made headlines with her glowing and polished look. She wore a chic black tuxedo jacket with matching trousers by Alexander McQueen.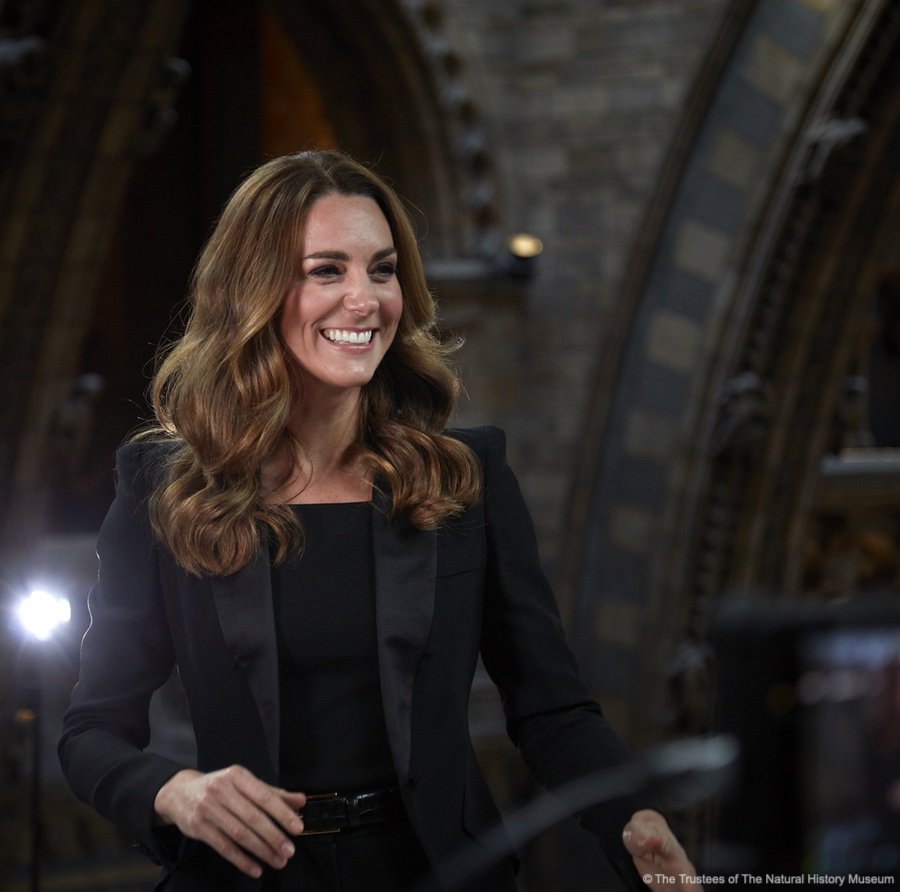 The McQueen suit is alternative eveningwear for a woman more often seen in beaded gowns and dresses. But with its echoes of business attire, it is an apt choice for a time that has been understandably short on black-tie occasions.

Emily Cronin for Telegraph Fashion
Earrings – TBC.