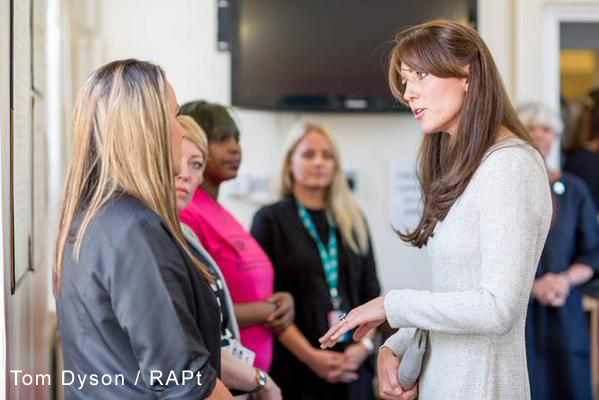 On September 25th 2015, the Duchess of Cambridge paid a surprise visit to Send Prison in Surrey.  I say "surprise" visit because it was not announced to the public beforehand.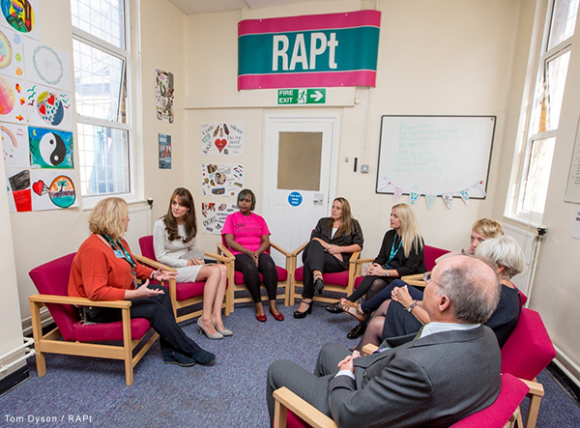 The Telegraph describes Send as one of "Britain's toughest women's jails" and explains that the facility houses murderers among its 282 prisoners.  When Kate attired, the prison was on lock-down (no doubt for security reasons during the visit).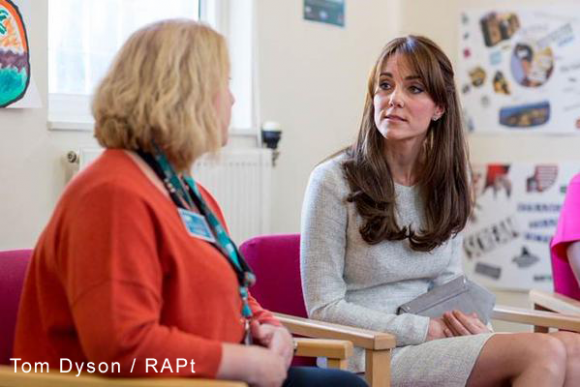 Kate's visit was to support Rehabilitation for Addicted Prisoners Trust (RAPt), a charity that works to help people with drug and alcohol dependance, both in prison and in the community, overcome the grip of addiction and lead positive lives, free from drugs and crime.  During her visit, Kate spoke with prisoners and listened to their stories about drug and alcohol addiction.   She also met with ex-prisoners who explained how RAPt had helped them turn their lives around to stay drug-free and crime-free after their release.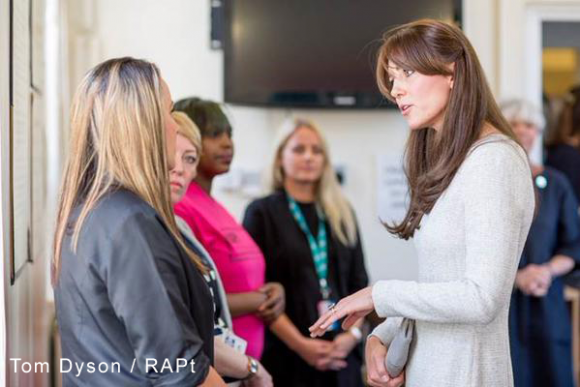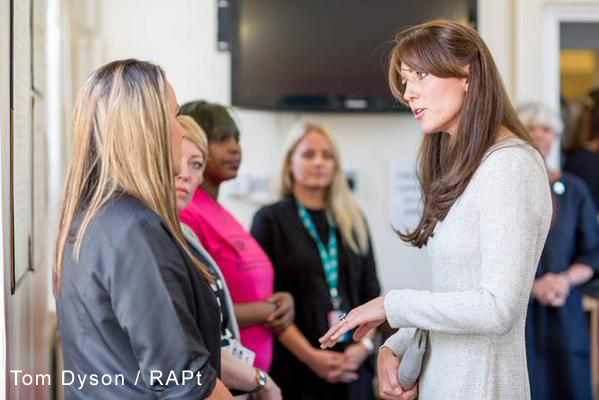 According to Kensington Palace, the Duchess is "encouraged" that RAPt offer specialist support to help break the cycle of addiction.   In Kate's own words –
"I was reminded today how addictions lie at the heart of so many social issues and how substance misuse can play such destructive role in vulnerable people's lives. I saw again today that a failure to intervene early in life to tackle mental health problems and other challenges can have profound consequences for people throughout their lives.

I am grateful to the women I met for sharing their difficult personal stories with me. It is encouraging to learn how organisations like RAPt are offering specialist support to help people break the cycle of addiction and look forward to a positive and crime free life."
You may recall Kate is Patron of the Action on Addiction and has visited the charity on a number of occasions to learn how the charity helps addicts.
Kate's outfit –
The Duchess wore a couple of new pieces for the prison visit.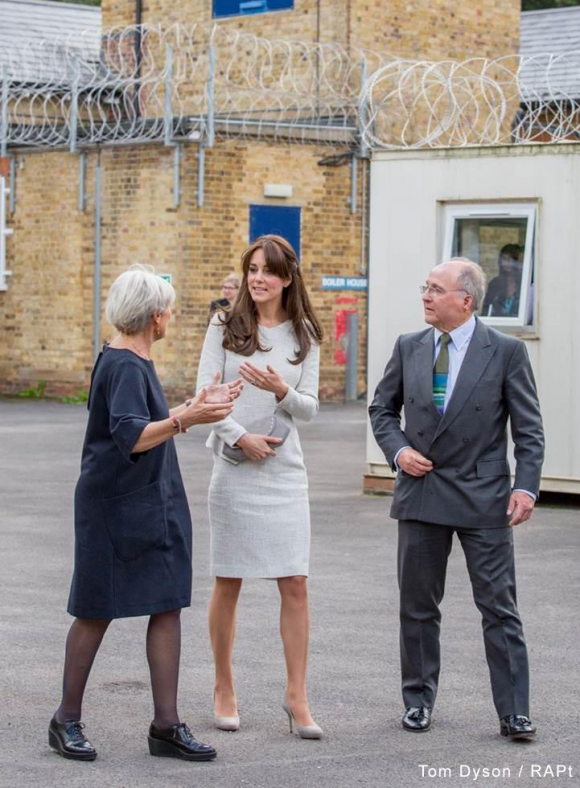 Her dress was from The Fold, a London-based brand that many British fans were hoping Kate would 'discover.'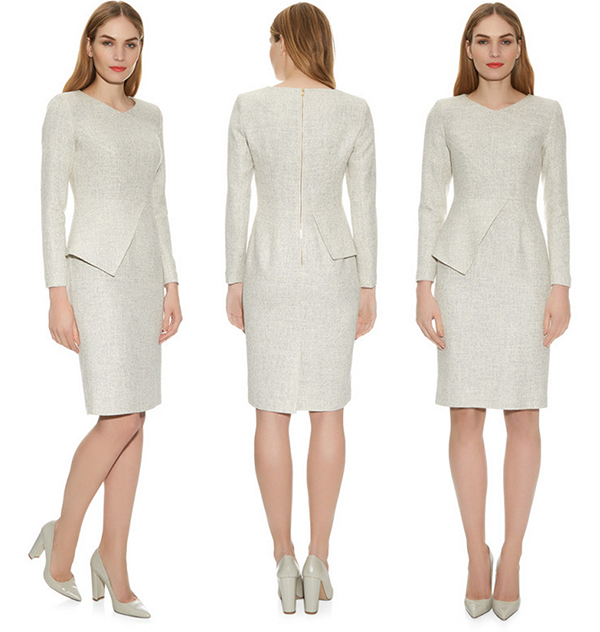 The dress is the Eaton in winter white tweed.  The Fold describe the Eaton dress as "the ultimate power dress."  The structured dress features a fitted silhouette, v-neckline, pencil skirt and peplum detail at the waist.  It has long fitted sleeves and is made from a light cotton-mix tweed material.
The dress comes in a number of altertnative colours too.  Pictured below:  navy blue,  burgundy and blue tweed.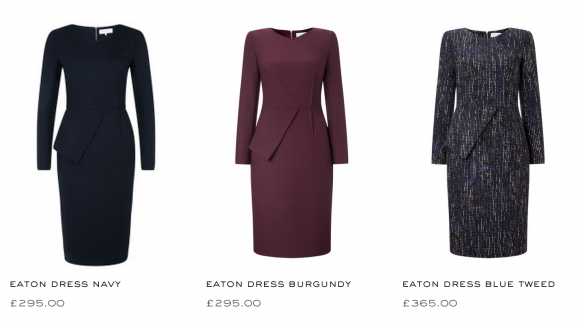 In addition dress is reduced (on sale) in this white "summer tweed" colour and cobalt blue (very limited sizes remain).
Kate's heels are from Jimmy Choo – they appear to be the Amiee style in "pebble" grey.  You'll recall Kate has worn the Aimee style before, in black suede.  She wore them with a Katherine Hooker dress to the EACH appeal launch, to Place2Be's first ever Wellbeing in Schools Awards ceremony and day three of the Royal Tour in New Zealand.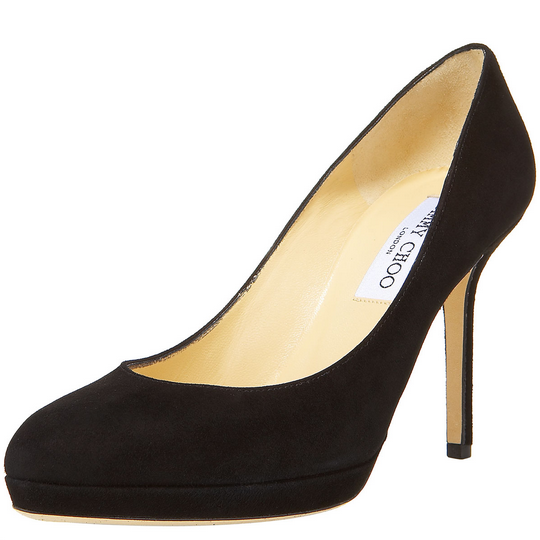 Oddly, searching for the Jimmy Choo Aimee in grey suede turns up zero results in Google.  We're certain Kate's wearing these shoes though – see this picture.
Kate carried her Hobbs London Somerton clutch bag in a coordinating grey colour.  You may remember this particular piece from the 2011 Canada / North America tour.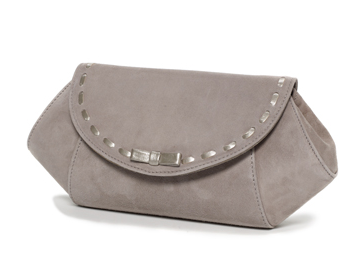 Finally, Kate wore her Kiki McDonough Grace diamond earrings.  They're a familiar piece with fans of the Duchess.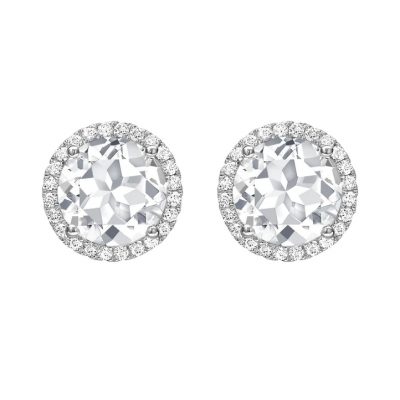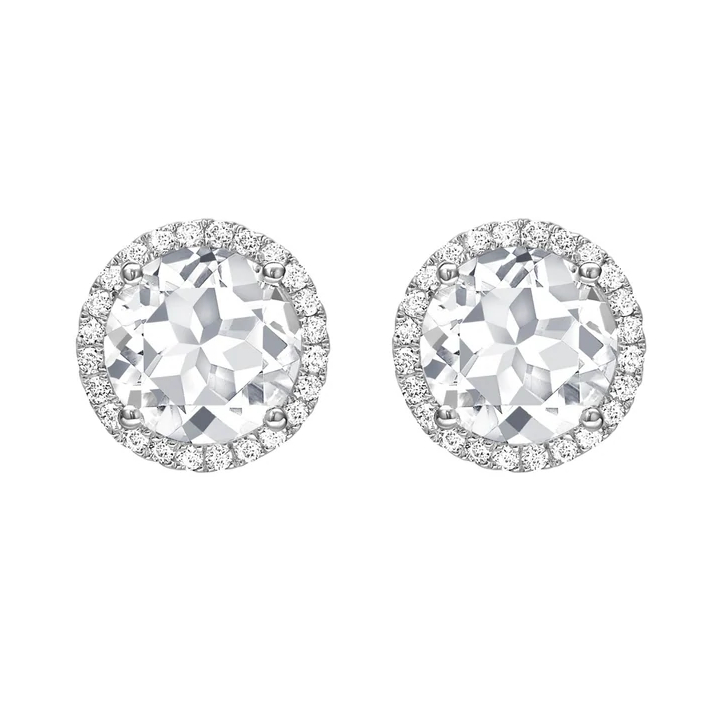 +++
It's thought that Kate might attend the England vs. Wales Rugby World Cup match tonight in Twickenham, which kicks off at 8pm.   (That's 3pm EDT, 2pm CDT, 1pm MDT and 12pm PDT.   ITV's coverage starts at 7.15pm for those in the UK).  Kate's attendance at engagement has not been confirmed by Kensington Palace, though Princes William and Harry are scheduled to attend the game.