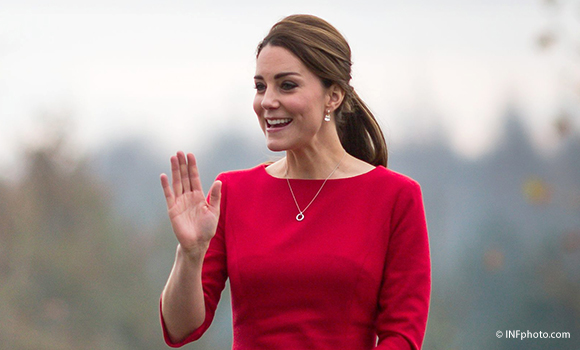 Today, The Duchess of Cambridge visited the Norfolk Showground in Norwich to launch a £10 million appeal for East Anglia's Children's Hospices (EACH).
EACH requires £10 million of funding to build a new hospice in Norfolk named "the nook." A new hospice is required as demand for the charity's services in the region has grown and their current property does not have room to expand.

From The Mirror:
"The new hospice at Framingham Pigot will replace its existing Norfolk hospice at Quidenham. The current Quidenham hospice is the oldest in the UK and has restricted facilities. Planning permission for the new hospice was granted in June but funds need to be raised before building work can begin."
In order to assist with their fundraising endeavour, EACH have organised today's launch to bring people together from all walks of life across Norfolk and beyond to hear about the importance of the charity' work from staff at the hospice and families who've used EACH's services.  Kate met with many of the families who've used the hospice's services over the last few years too.
Kate, who is Royal Patron of EACH, joined individuals, businesses, charitable trusts, schools, community groups and voluntary groups at the appeal launch.
During today's visit, it was announced that Kate had approached popular ceramics company Emma Bridgewater and suggested designing a collection of pottery to sell in benefit of EACH.
The collection appears to feature an insect and flower print design.  The collection will be available to buy in early 2015, with one royal journalist hinting for around March-time.
You can help EACH too:  We know many Royal fans love to send teddy bears, cards and other small gifts to celebrate the arrival of a new Prince or Princess. Why not consider donating to EACH instead?  You can do so on their website here or on Just Giving here.
Kate's outfit:
Today, Kate wore a red knee length dress with black suede accessories.
Specifically, Kate wore Katherine Hooker's Ascot dress:
Katherine Hooker describes the Ascot as a "classic shift dress with a high neck that works perfectly for a daytime or evening look."  Off the peg, it costs £380 and comes in two different colours/fabrics:  Navy Silk Dupion (lined in navy) and Black Wool Crepe (lined in charcoal).
@livelovelaughvr The Ascot Dress in a custom made red fabric http://t.co/IhKrxhdfOp

— Katherine Hooker (@katherinehooker) November 25, 2014
As you can see from the tweet above, Katherine Hooker confirms Kate is wearing a bespoke, custom made version of the dress in a red fabric.
Kate accessorised her dress with several pieces we've seen before: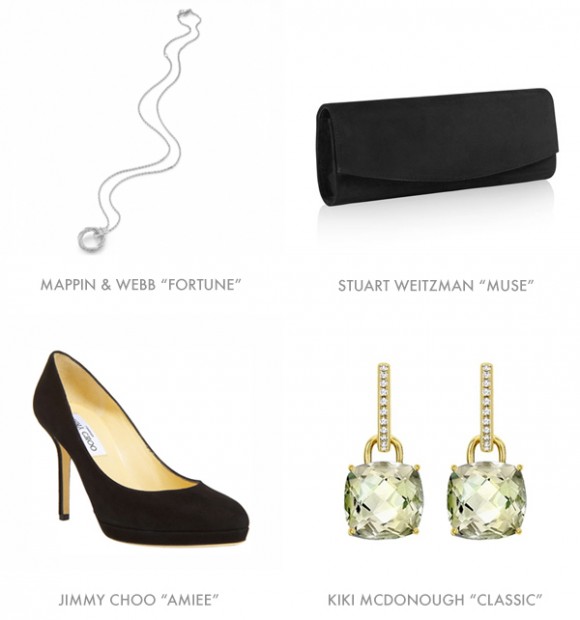 She wore her Mappin & Webb Fortune necklace, her Kiki McDonough Green Amethyst Cushion Cut earrings, her Stuart Wetizman Raz (also known as Muse) clutch bag and her black suede Jimmy Choo Aimee pumps.