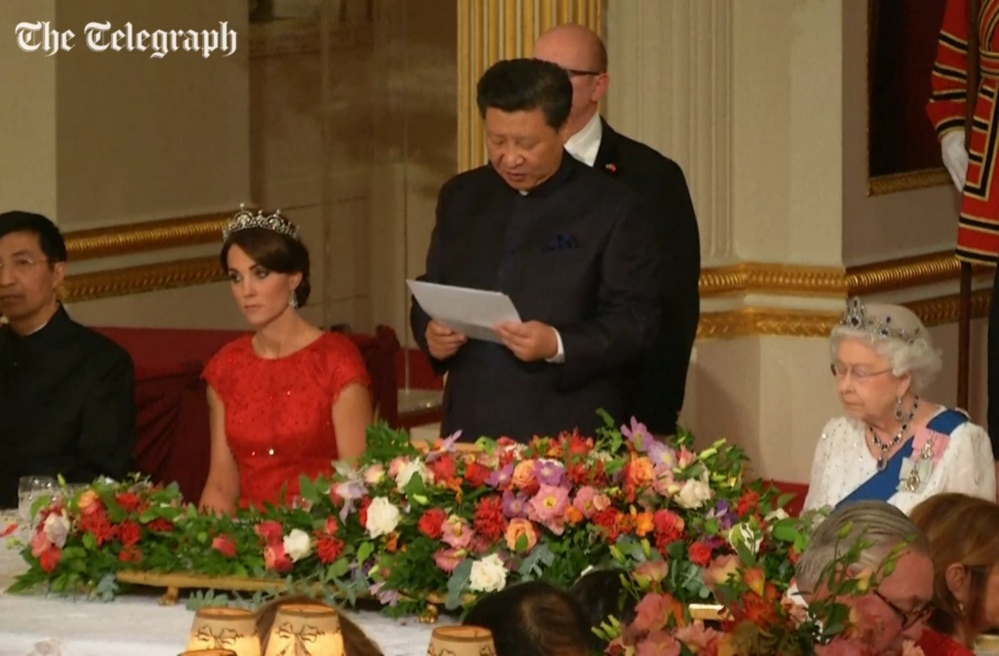 Yesterday evening (20th October 2015) Kate joined Prince William, Prince Philip and the Queen in welcoming China's President Xi Jinping and his wife Peng Liyuan at Buckingham Palace for a State Banquet.
It was the Duchess's first State Banquet. She sat at the head of the opulently decorated table alongside the Queen, President X, the Duke of Edinburgh, Madame Peng and Prince William.
For the banquet, the Duchess wore a resplendent red sequinned dress, a bespoke piece created by Jenny Packham (a familiar designer for fans of the Duchess).
We're certain it's no accident that Kate choose to wear red, the colour of China's flag. It's also a well known fact that in Chinese culture, red symbolises good fortune and joy.
The gown features cap sleeves, a beaded or sequin and lace bodice, a satin belt (or perhaps waistband) and a full, flowing skirt. It's truly a stunning dress.
Although the gown was created especially for Kate, canny style watchers have spotted that it's very similar to this piece from Packham's AW15 pre collection (you have to scroll along to near the end). (Tip via Patricia Aviero, What Kate Wore).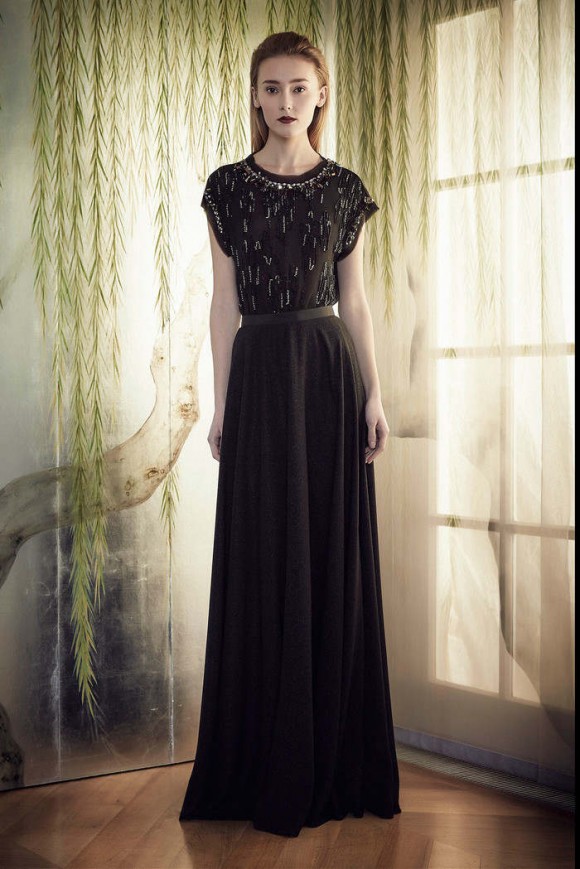 As is protocol for such events, Kate donned a tiara loaned from the Queen.  It's the Lotus Flower tiara, also known as the Papyrus tiara.
The Lotus flower is very important in Chinese culture and history, it represents "life, humility, honour and tranquility" according to the China Culture website.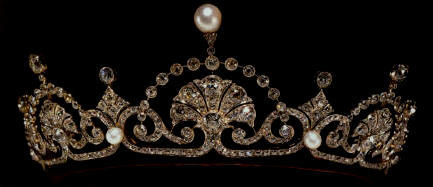 Via The Royal Order of Sartorial Splendour 
The tiara belonged to the Queen Mother, she had the tiara made from a necklace that was a wedding gift given to her by the future King George VI.
It's not the first time Kate has worn the Lotus tiara. You may recall she wore the piece to the Queen's diplomatic reception in 2013. (See pictures here).
https://www.youtube.com/watch?v=wlc6pQeNSME
I'm certain Kate chose both the colour red and the Lotus Flower tiara for the occasion on purpose, for their symbolic reasons, which shows how meticulously Kate plans her outfits. It's not the first time either – Kate has a record for wearing colours closely associated with the country or organisation she is visiting.
Kate's bracelets. pic.twitter.com/h3NmDRRotg

— Duchess Kate Blog (@HRHDuchesskate) October 20, 2015
Kate upped the bling factor with two shimmering diamond bracelets. Both appear to belong to the Queen – the first is The Wedding Gift bracelet (read more about it here) and the second appears to be a necklace that was converted to a bracelet (further details here).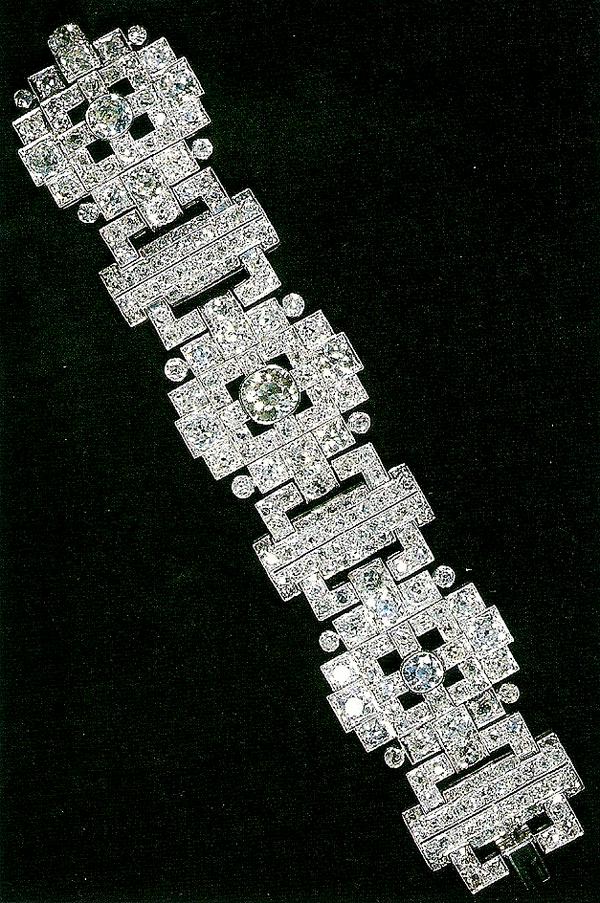 Via Queen's Jewellery Vault
Finally, The Duchess carried a small red clutch bag; this is not evident on photographs.  We'll update with more information about this later, if possible.
+++
Today (Wednesday October 21st) Kate and William will take part in a creative industries function at Lancaster House with the Chinese president and his wife. We'll be back with updates later.