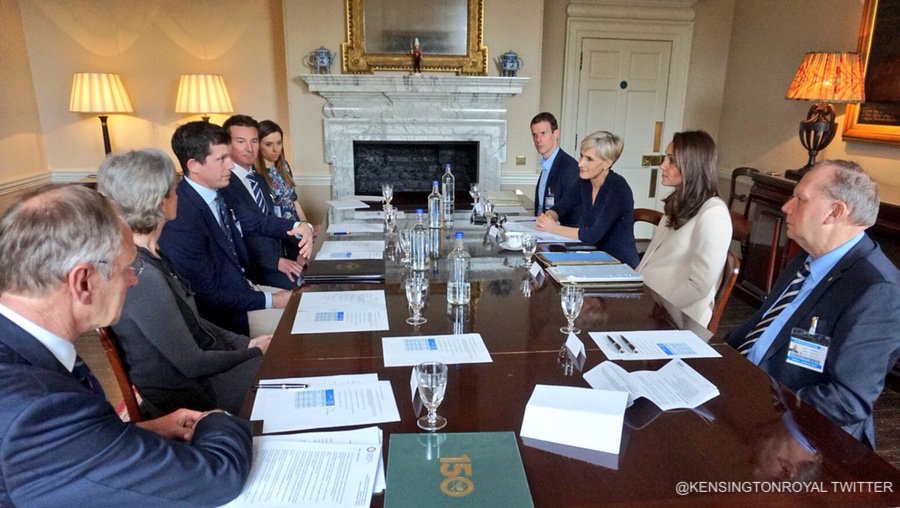 Yesterday afternoon (12th March 2018), Kensington Palace surprised us by announcing that Kate had hosted a roundtable meeting with people from the world of sports to discuss children's tennis initiatives in the UK.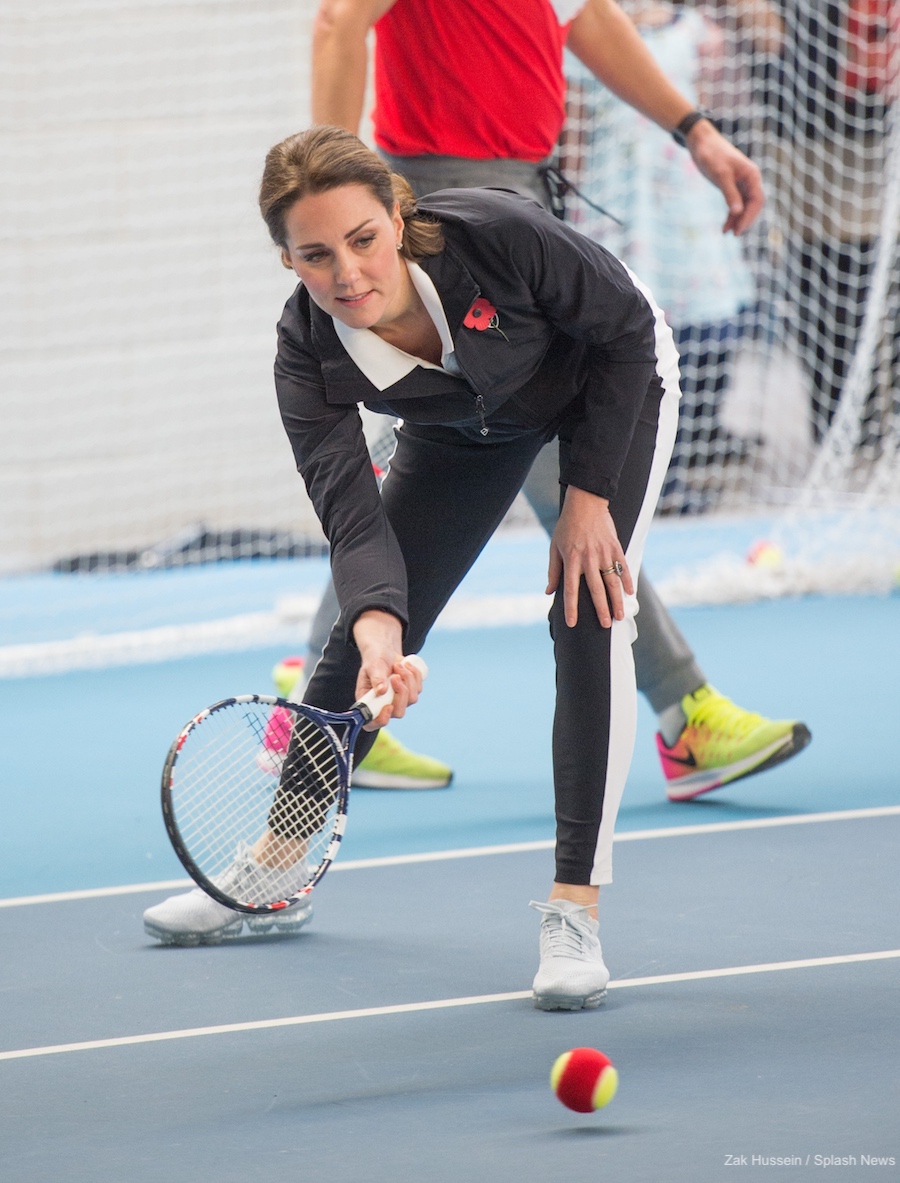 Representatives from the Lawn Tennis Association (British Tennis), Wimbledon and Coach Core attended the meeting. Of course, Kate is Patron of the Lawn Tennis Association (LTA) and the All England Lawn Tennis and Croquet Club (AELTC) where the Wimbledon Championships are played each July.
Kate's work has focussed on sport, and in particular tennis, over the last few years. You may remember that she visited the National Tennis Centre in London in September 2017 to learn more about the Lawn Tennis Association's work and to meet with children who've benefitted from their 'Tennis for Kids' campaign.
And here is a picture of Kate arriving at Bond Primary School in London in January of this year. The Duchess visited to see the work of the Wimbledon Junior Tennis Initiative.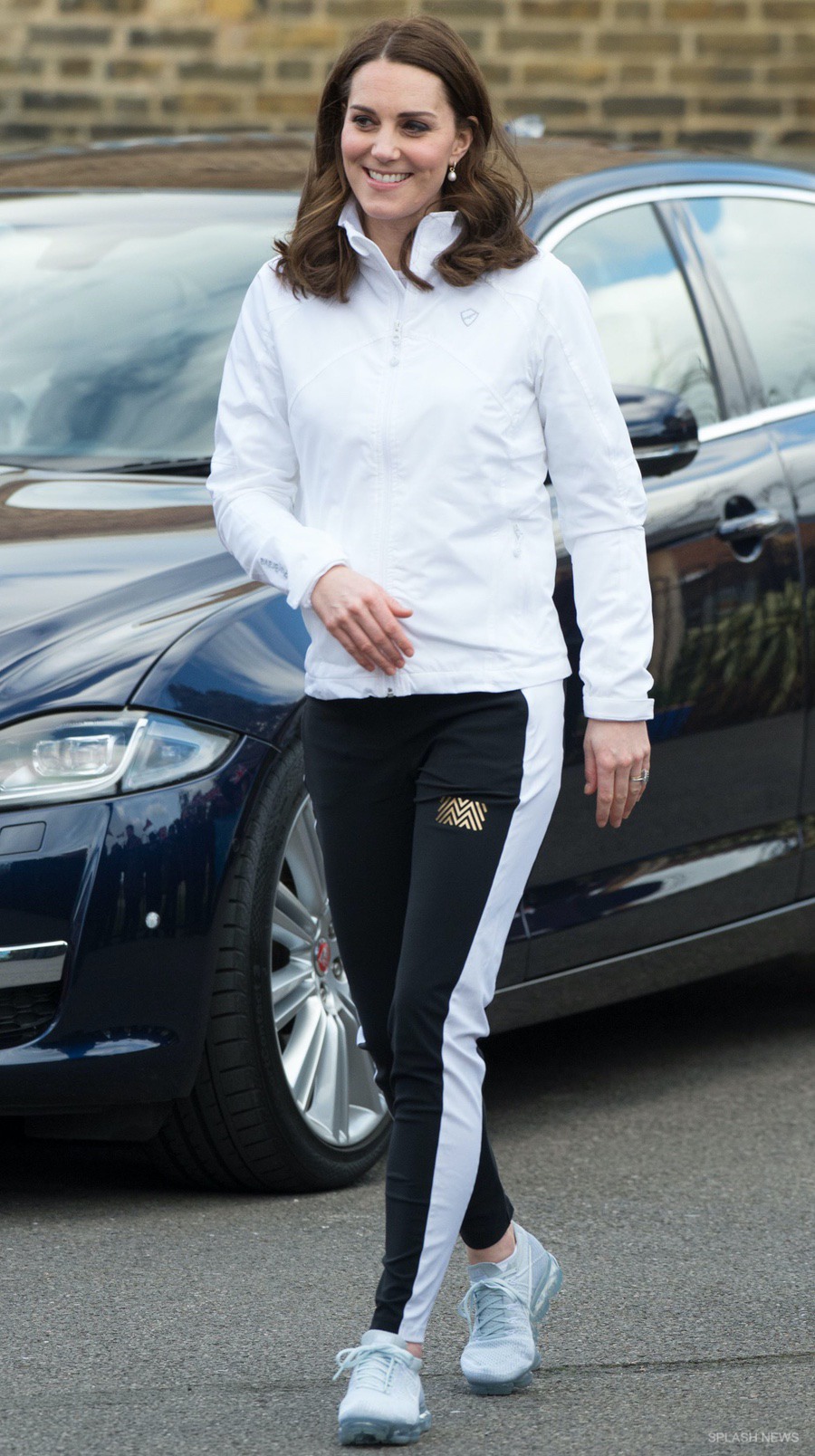 In July, you'll always find Kate in the Royal Box watching the Wimbledon Championships. The Duchess has attended frequently since joining the Royal Family. In fact, she's only missed one year under doctor's orders, as she was heavily pregnant (Prince George was born a few weeks after the tournament.)
In 2017, Kate took part in a BBC documentary about Wimbledon, during which she spoke about her love of tennis. She explained that she grew up watching the championships from a young age and that it inspired her to get involved with the sport.
Of course, Kate has attended a number of Coach Core events recently too. Coach Core is an apprenticeship scheme that gives young people aged between 16-14 the chance to become the next generation of inspirational sports coaches. It is part of The Royal Foundation, a philanthropic organisation founded by William and Harry, which Kate joined in 2011.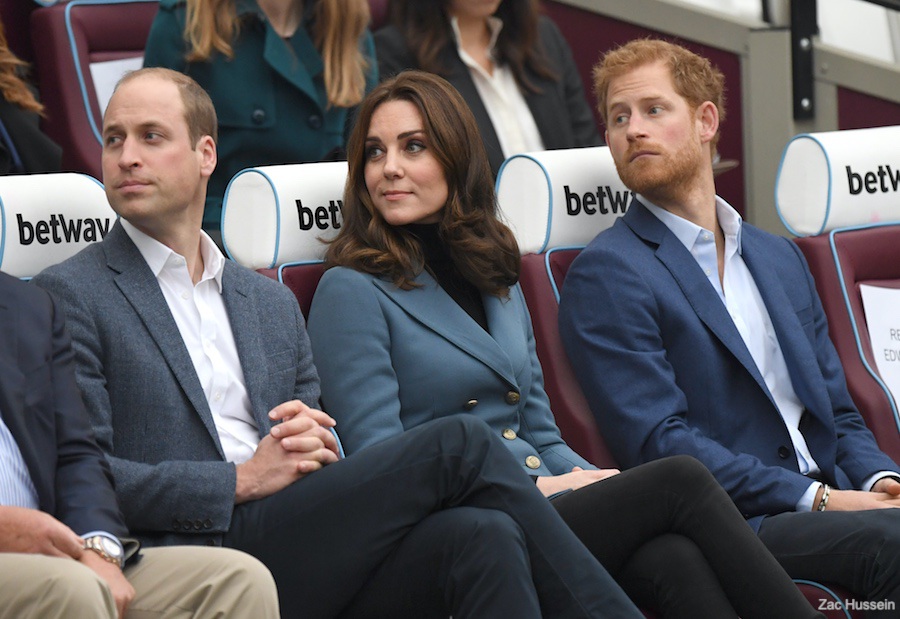 Scottish tennis coach Judy Murray and retired British pro tennis player Tim Henman also attended the roundtable discussion.  As you may remember, Judy Murray founded 'Tennis on the Road', an organisation that promotes tennis to children generation in Scotland. 
One would assume Kate has brought everybody together to discuss a collaboration or plan a future initiative. Hopefully, the roundtable meeting is an indication that Kate will take part in more tennis-related engagements in the future, which has an added benefit for us: we're likely to see more of Kate's sporty style!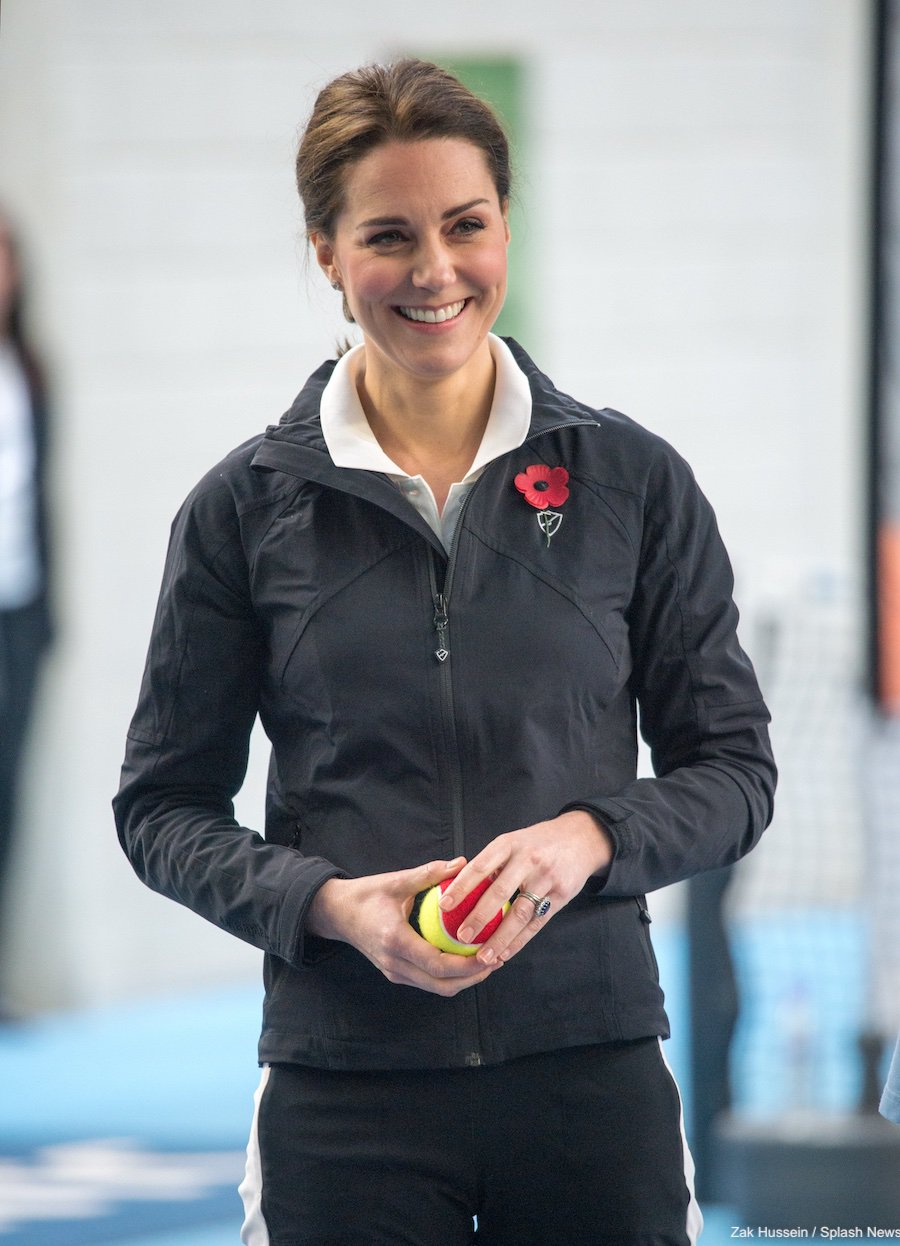 NOTE:  This wasn't the only unannounced engagement.  According to the Court Circular (an official record of royal engagements), Kate also met with Nick Gibb MP, the Minister of State for School Standards, earlier in the morning.  (Thanks to Cepe Smith for sharing this information on Twitter.)  Kate first met Nick in January during a visit to Roe Green Junior School, where she launched Heads Together's new mental health teaching resource. 
Kate's outfit:
There's only one photograph of Kate from the roundtable discussion, which makes it tricky to complete a write-up of her outfit. From the picture, it looks like she is wearing her Redgrave coat by British fashion label Goat.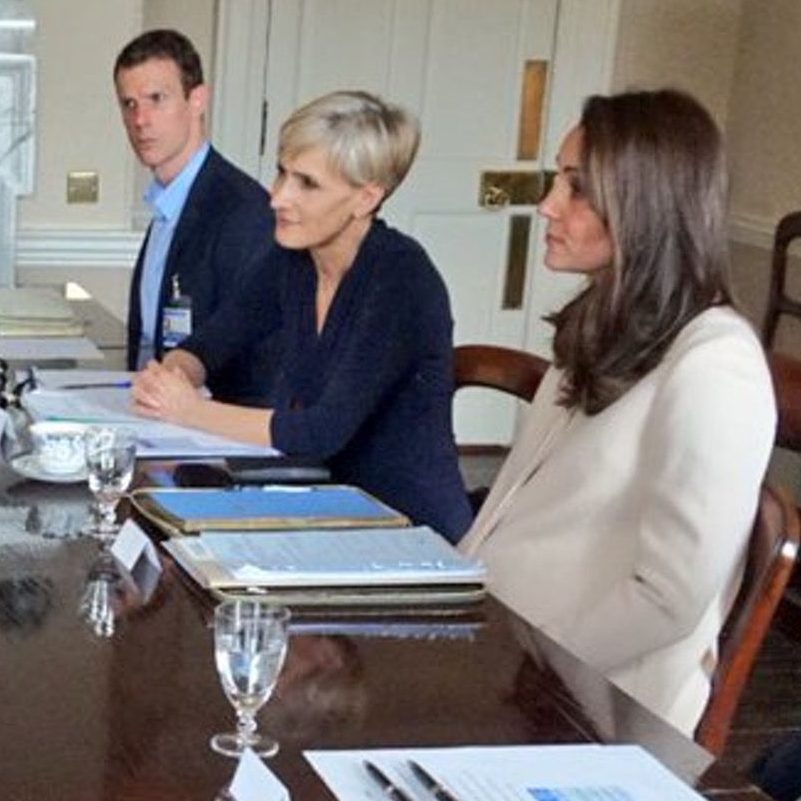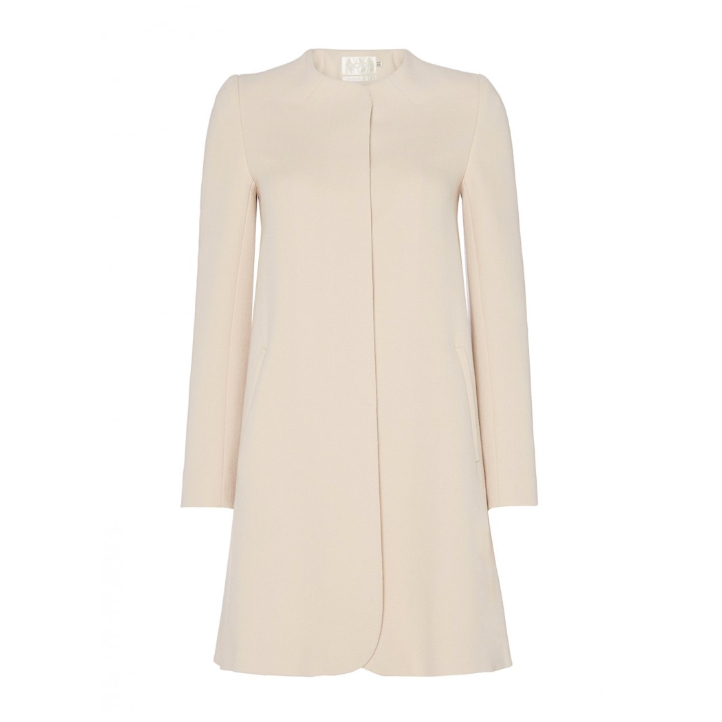 The collarless A-line coat is made from 100% wool. It's manufactured in Britain. The Redgrave coat is a permanent offering from Goat, you'll always find several in their current collection. The company release it in new colours to suit the season. At the time of writing it's available in the nude colour worn by Kate, white, black, green and various shades of blue.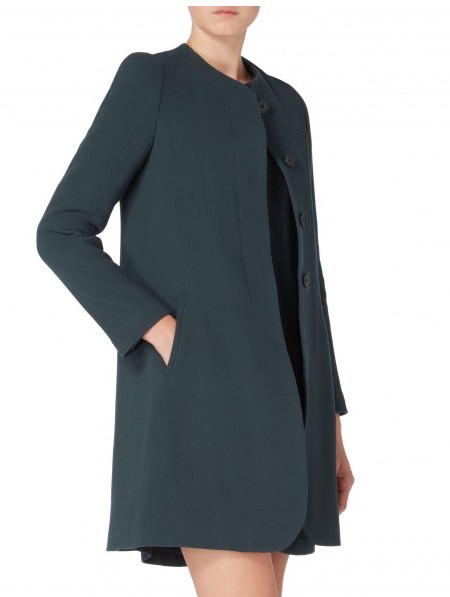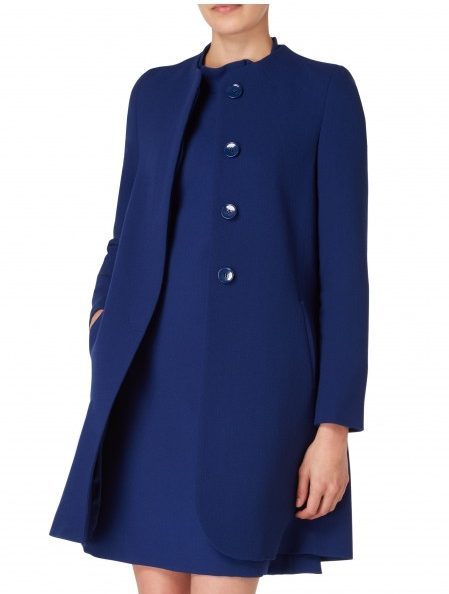 Kate first wore the cream-coloured coat in 2013 for an engagement with Child Bereavement UK. This was during her first pregnancy with Prince George.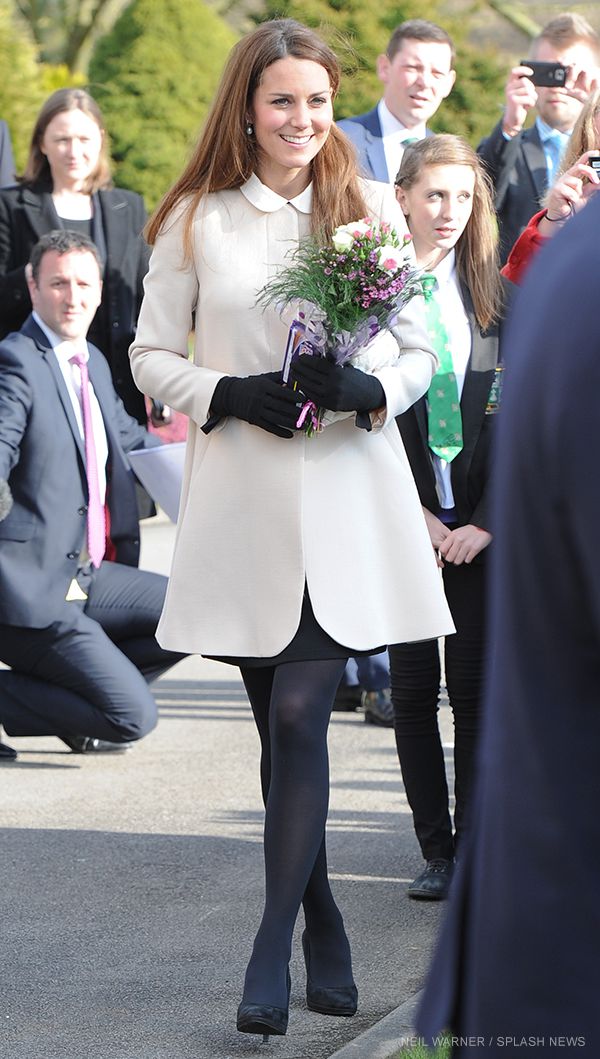 She wore the coat for a second time, while pregnant with her third child, for a visit to Hornsey Road Children's Centre in London. This engagement took place in November 2017.