The fashion world is buzzing with the breaking news: Sarah Burton, the creative powerhouse behind Alexander McQueen, has stepped down from the British brand after more than two decades.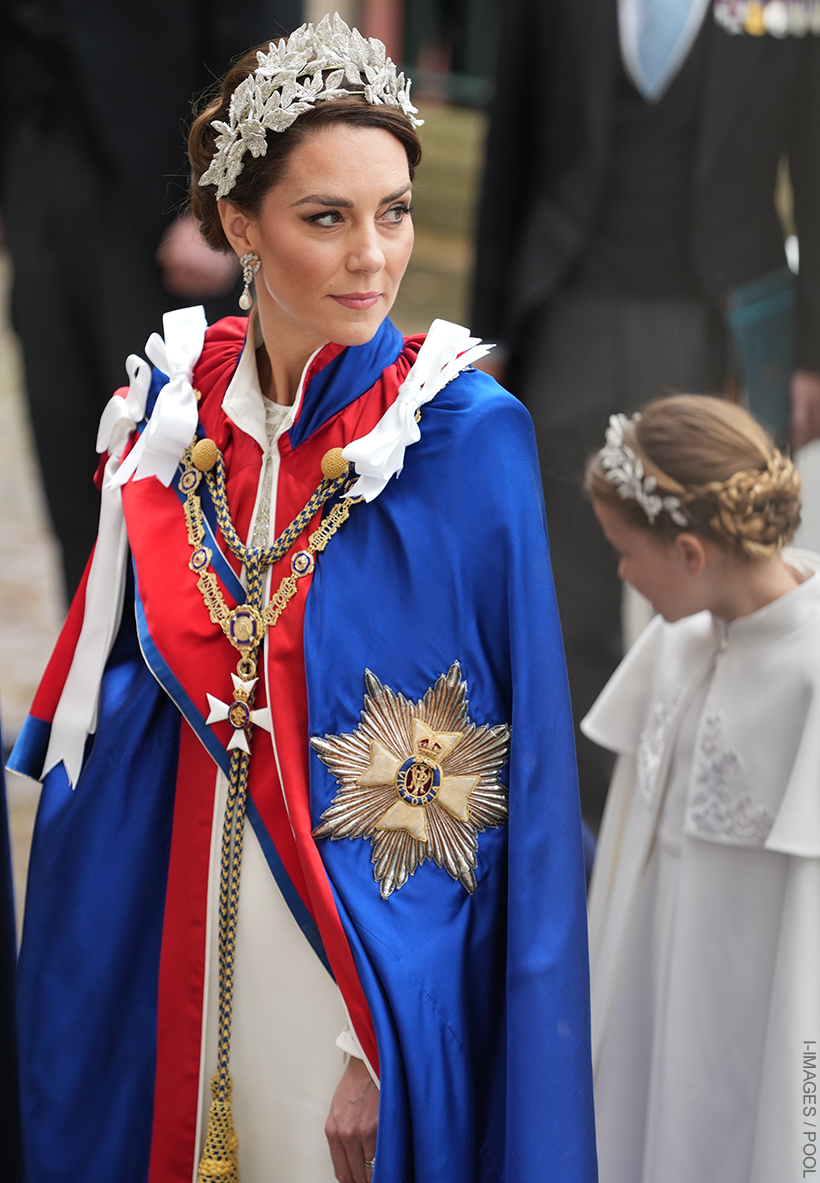 McQueen is currently the most-worn designer label in Kate Middleton's closet, by a landslide. From tailored coat dresses to sophisticated two-piece suits, from elegant day dresses to show-stopping coronation gowns, the British luxury design house is Kate's go-to label for high-profile occasions. Kate's worn McQueen during some of her biggest moments in the spotlight over the last 12 years.
So, as we ponder the ripple effects of this game-changing news, one question becomes paramount: What's next for the Princess of Wales?
The Sarah Burton Chapter
Sarah has helped Kate deliver some iconic fashion moments since joining the Royal Family, from the infamous wedding gown that took our breath away in 2011 to countless other ensembles that have graced magazine covers worldwide since.
Kate's worn Sarah Burton's creations to King Charles' coronation, at Queen Elizabeth's Platinum Jubilee, at Queen Elizabeth's funeral, to the inaugural Earthshot Award ceremony, on countless official overseas visits—and for her own 40th birthday portraits (below).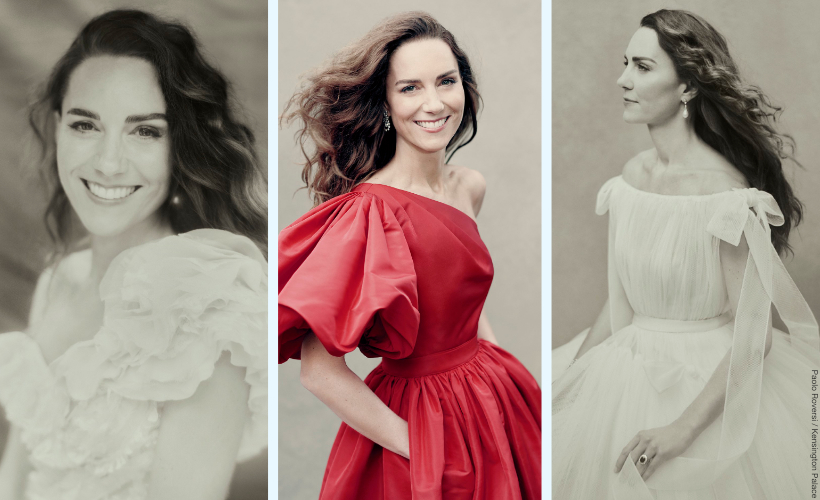 I think Kate must feel in good hands with Sarah Burton and McQueen. I suspect she trusts the designer to create pieces that work for her lifestyle and status as a Royal. She knows the fashion house will get it right for every occasion. Elegance, precisely tailored to perfection.
That said, if you look at Kate's vast collection of McQueen clothing, she's not really worn too much from the runway. She often plays it safe, wearing bespoke creations that are a little more sober, that are 'royal approved'. Usually iterations of tried and tested looks (the same coat in three shades, the same dress in two colours, the same suit in five variations, etc).
As Charlotte from Chronicling Kate pointed out during a recent chat:
"I think where Sarah's partnership excelled with Kate really stemmed from creating several bespoke designs and altering/customising them. When you think about it, there's often very little in the collections we would ever see Kate wearing."
So, it begs the question: is McQueen—the label—worth staying for? Or will Kate follow Sarah Burton to her next venture? And what will that look like. At the helm of another major fashion house? Launching her own atelier, under the Sarah Burton name? (Assuming she is planning to move on, of course! The dsigner might want to retire early!)
You'd think Kate would have some loyalty to Sarah. Surely the pair have developed a close working relationship over the last 12 years?
The Future of Alexander McQueen and Kate
The other question on the fashion grapevine right now: Who will fill the considerable void left by Sarah Burton at Alexander McQueen? Perhaps Kate will choose to continue her relationship with the luxury fashion house under the new designer's wing—after all, McQueen isn't just a label; it's a British institution.
Regardless of who is at the helm, would it make sense for the Princess of Wales to keep championing one of the UK's most iconic fashion houses?
The brand said they'll announce Burton's successor "in due course."
The Rise of Other Labels
Then there's the third path, of course: an elegant swerve towards other cherished designers in Kate's fashion Rolodex. Perhaps she'll wear more Emilia Wickstead dresses, Catherine Walker coats, and Jenny Packham gowns? Could this be a shift that phases McQueen out, making room for more curated picks from other labels? Other respected British designer houses?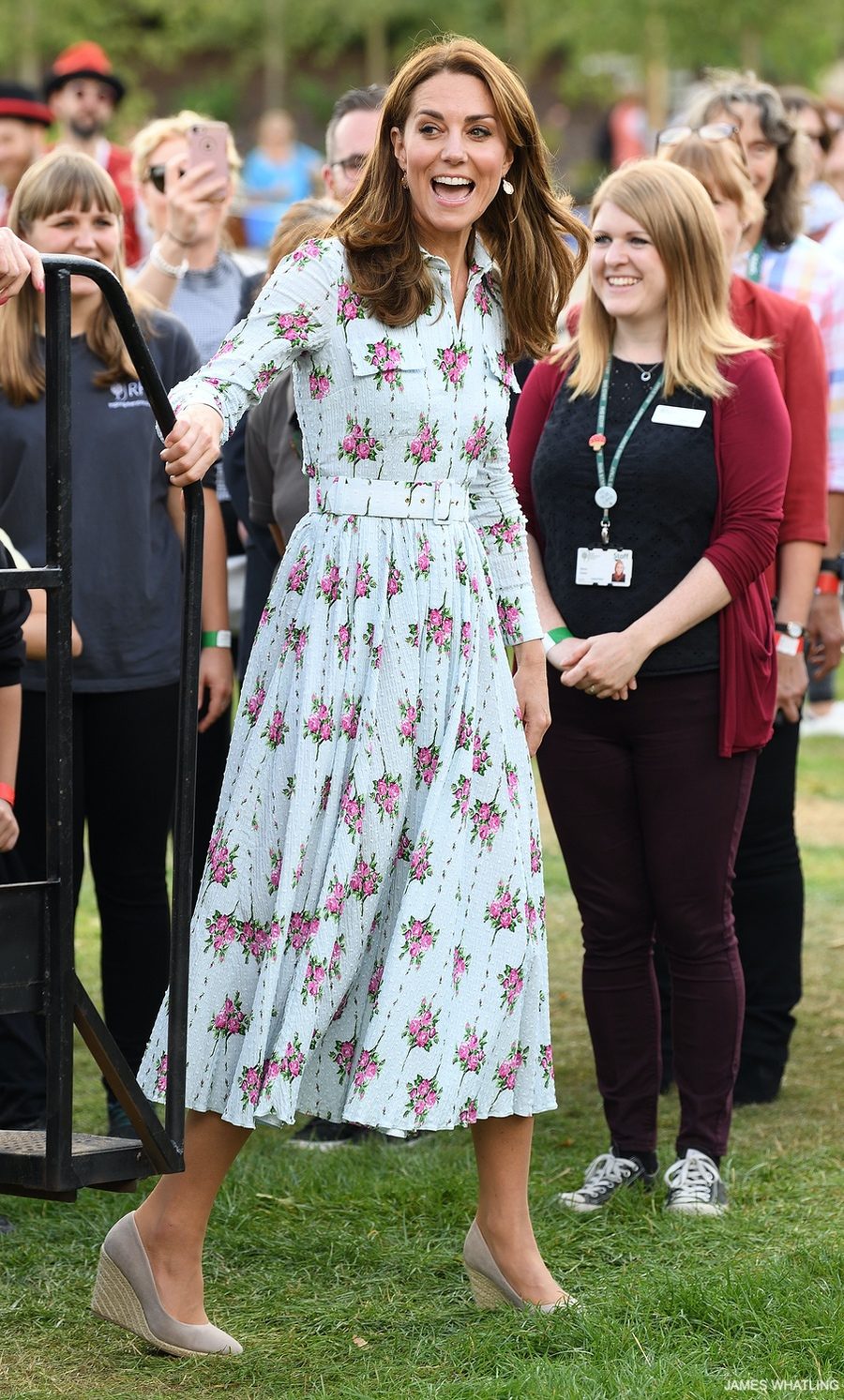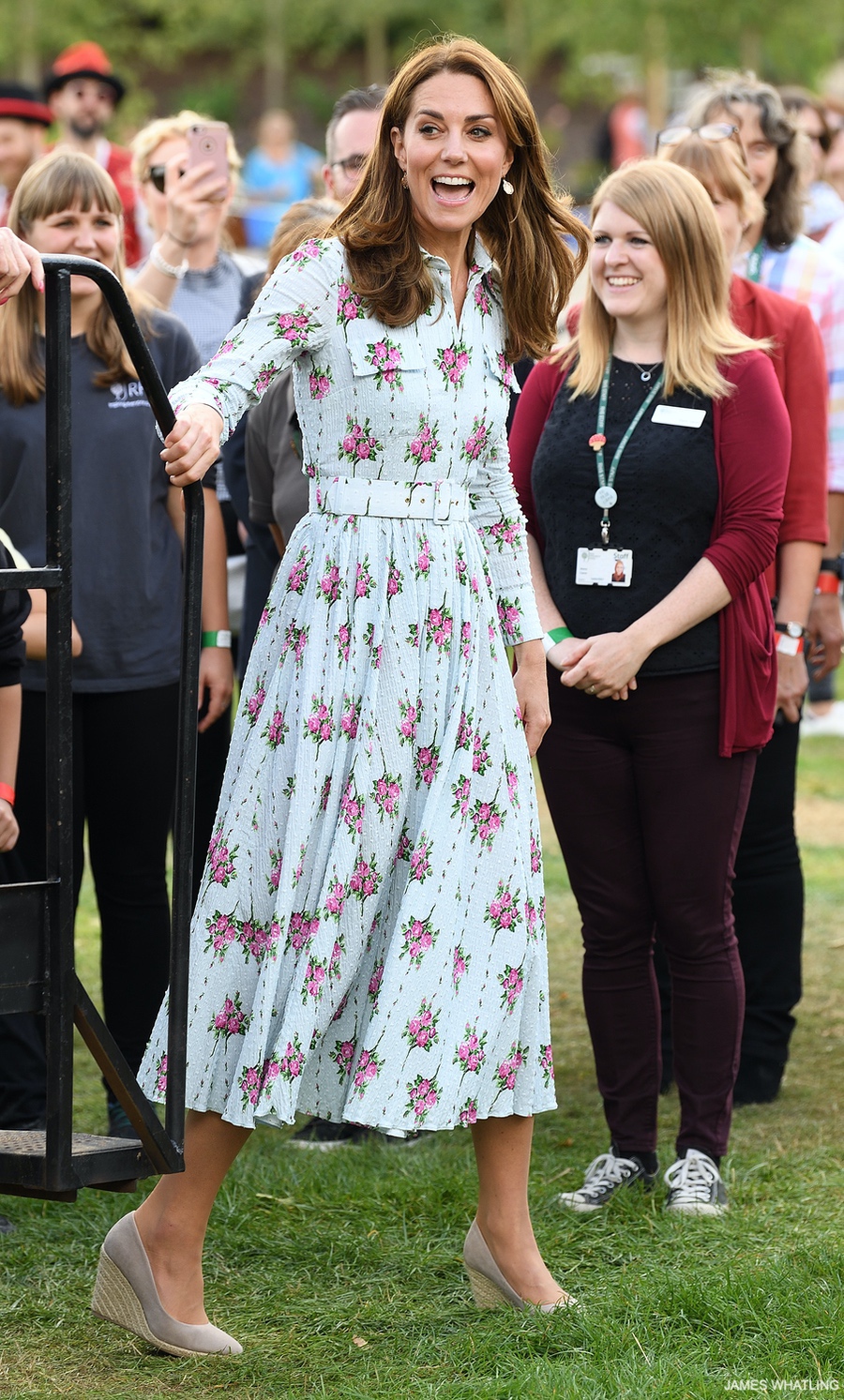 More Stella McCartney? Burberry? The latter does have a Royal Warrant after all?
I guess only time will tell.
As the chapter closes on Sarah Burton's influential tenure at Alexander McQueen, it'll certainly be an interesting couple of years in the royal fashion watching world!
Whether Kate remains loyal to McQueen, ventures out with Burton, or explores new designer terrains, one thing's for sure: the world will be watching!
Sarah Burton will present her final collection for McQueen (spring/summer 2024) at the end of September.