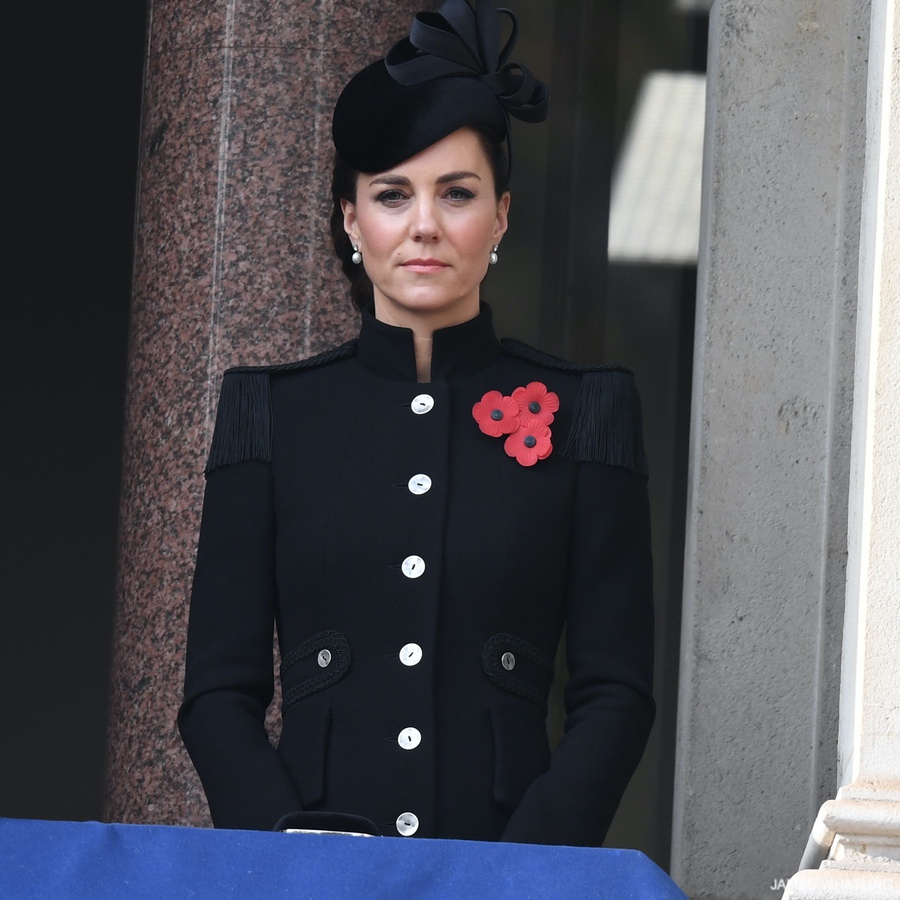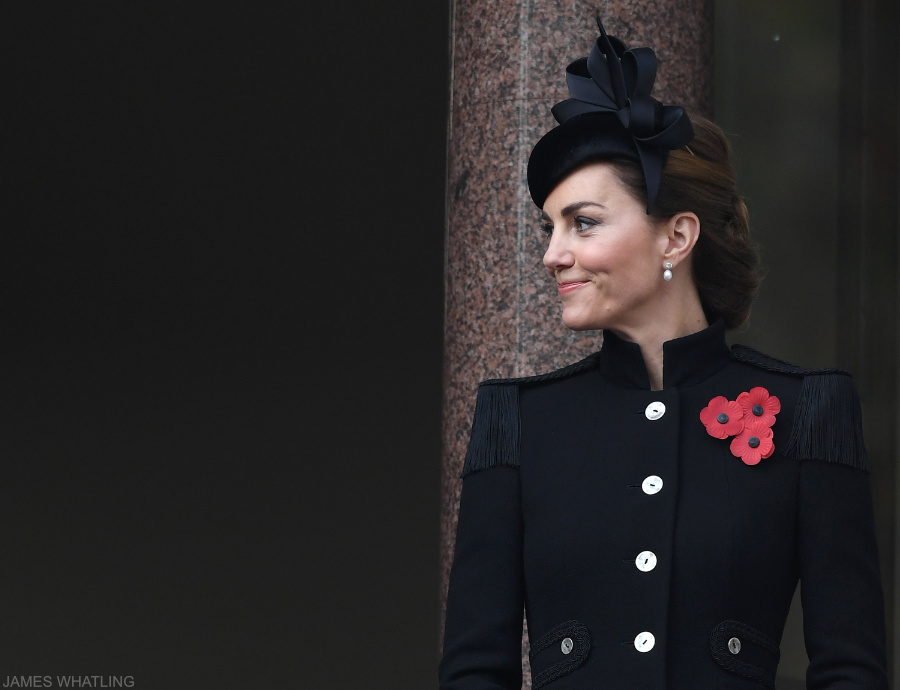 Sunday, 8th November 2020—For the tenth year running, from the balcony of the Foreign Office, the Duchess of Cambridge watched the National Service of Remembrance at the Cenotaph War Memorial in Whitehall, London.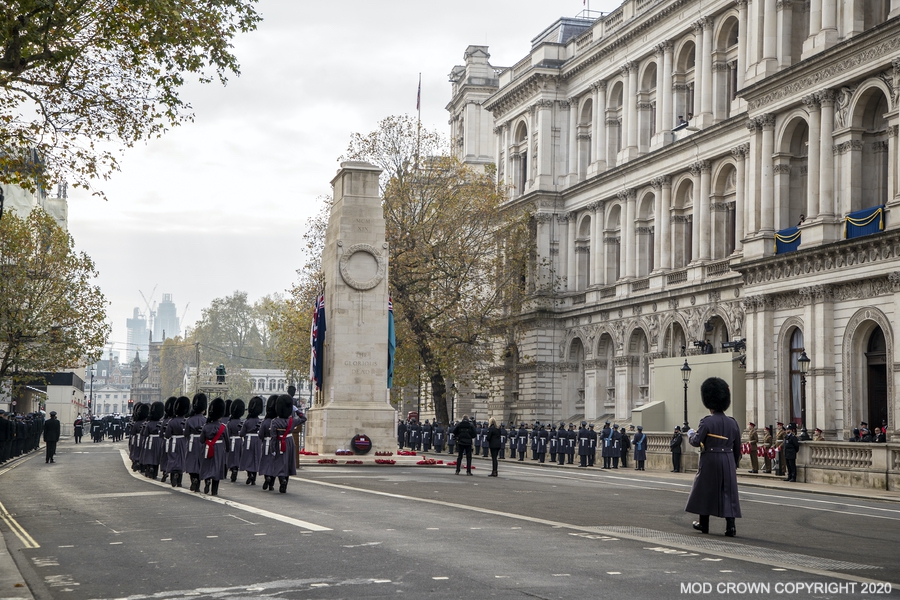 The National Service of Remembrance pays tribute to those who have died or suffered as a result of war and honours those who've sacrificed themselves to secure and protect the country's freedom. It forms part of Remembrance Sunday, which always takes place on the second Sunday of November.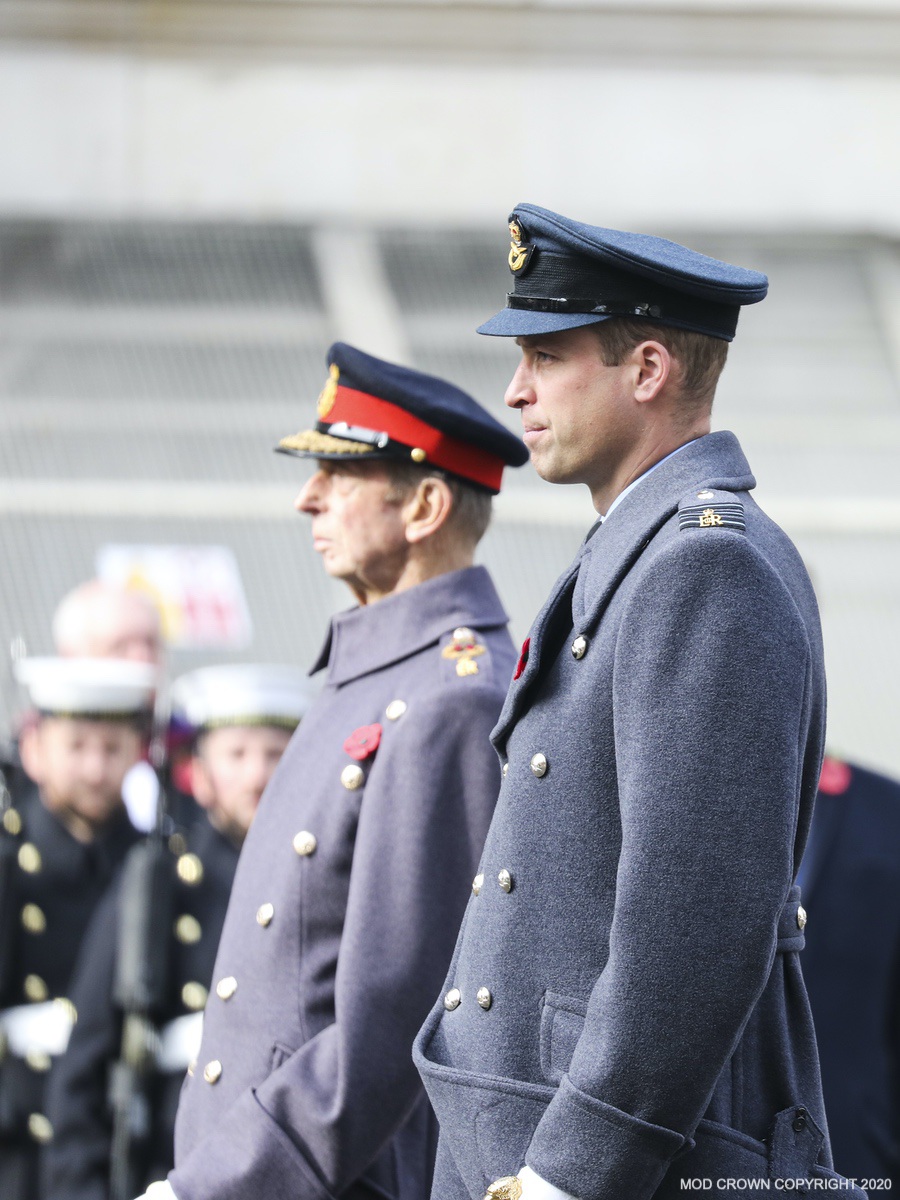 After a two-minute silence to commemorate those killed in all conflicts since the First World War, Prince Charles lay two wreaths at the Cenotaph. One to represent the Queen and one for himself.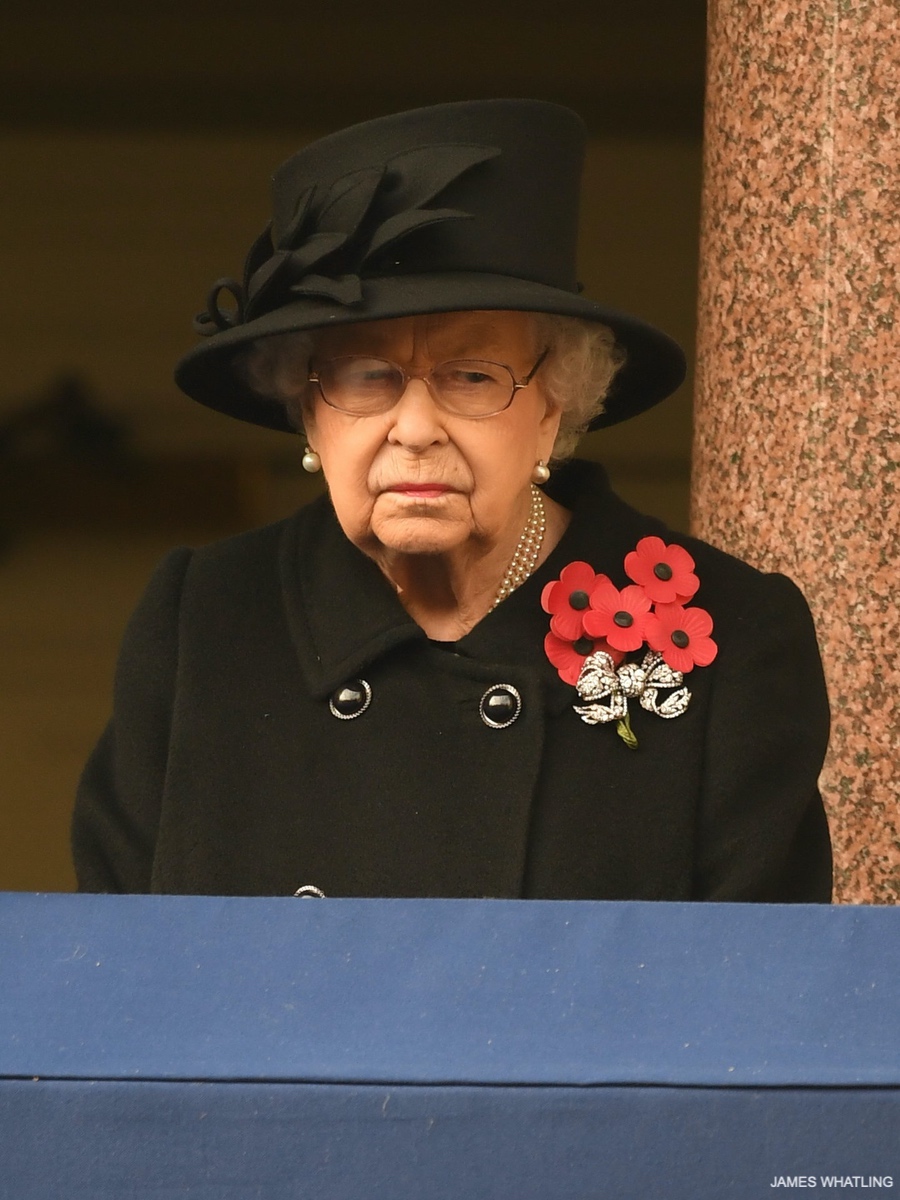 Other royals laid wreaths too, including Prince William and Princess Anne.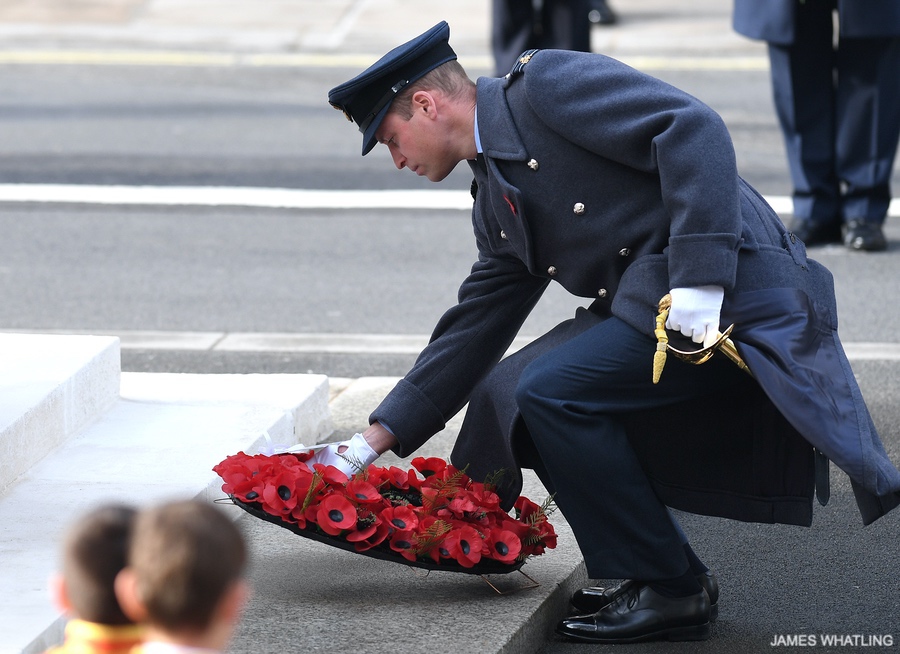 Senior politicians also paid their respects.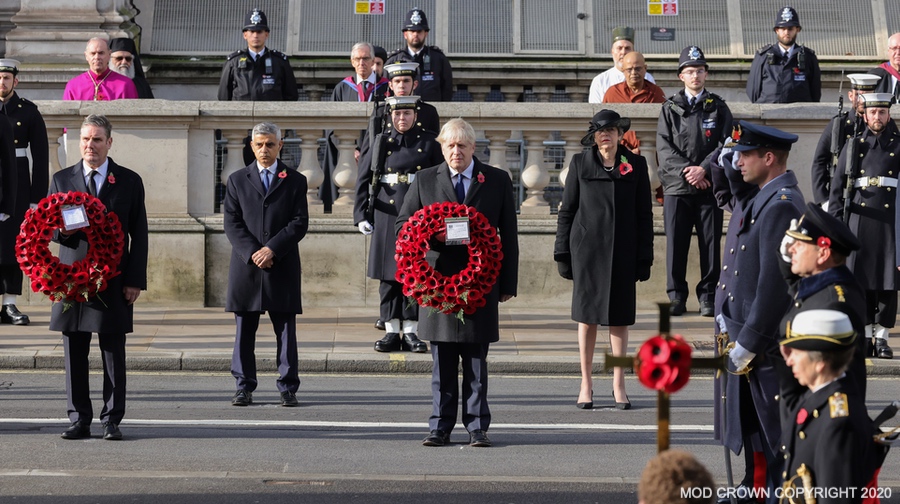 This year's service had to be scaled back due to the COVID-19 pandemic. Normally, over 10,000 veterans would gather but this year, there were just 26. For the first time in 100 years, the public was asked to keep away from the Cenotaph.
Kate usually watches proceedings with two or three members of the Royal Family on the Foreign Office balcony.  This year, to keep in line with social distancing rules, the numbers were limited to two per balcony. Kate stood quite far apart from the Duchess of Cornwall.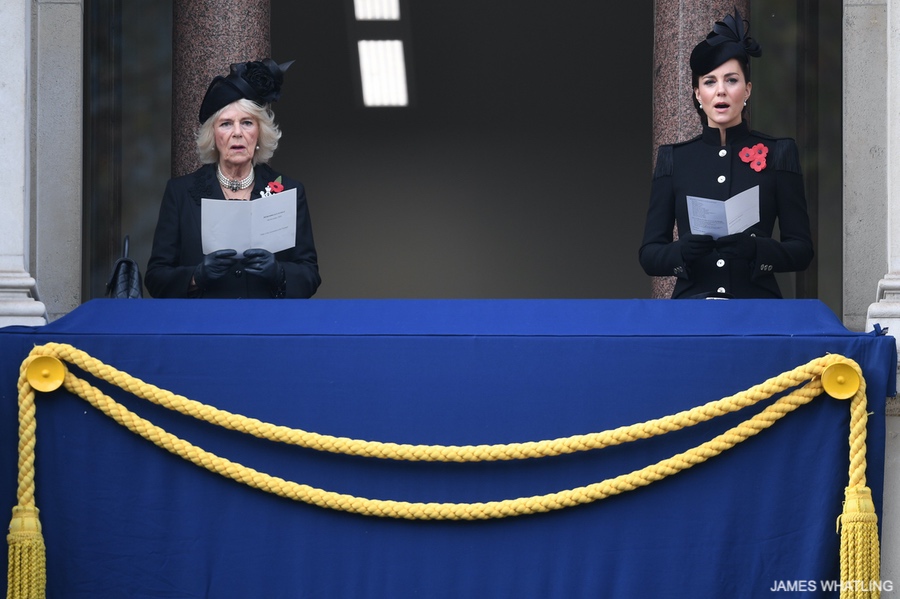 Video footage of the Royal Family at the Cenotaph: (I've started it from Kate's first appearance for your convenience, but feel free to skip it backwards or forwards.)
Kate's outfit: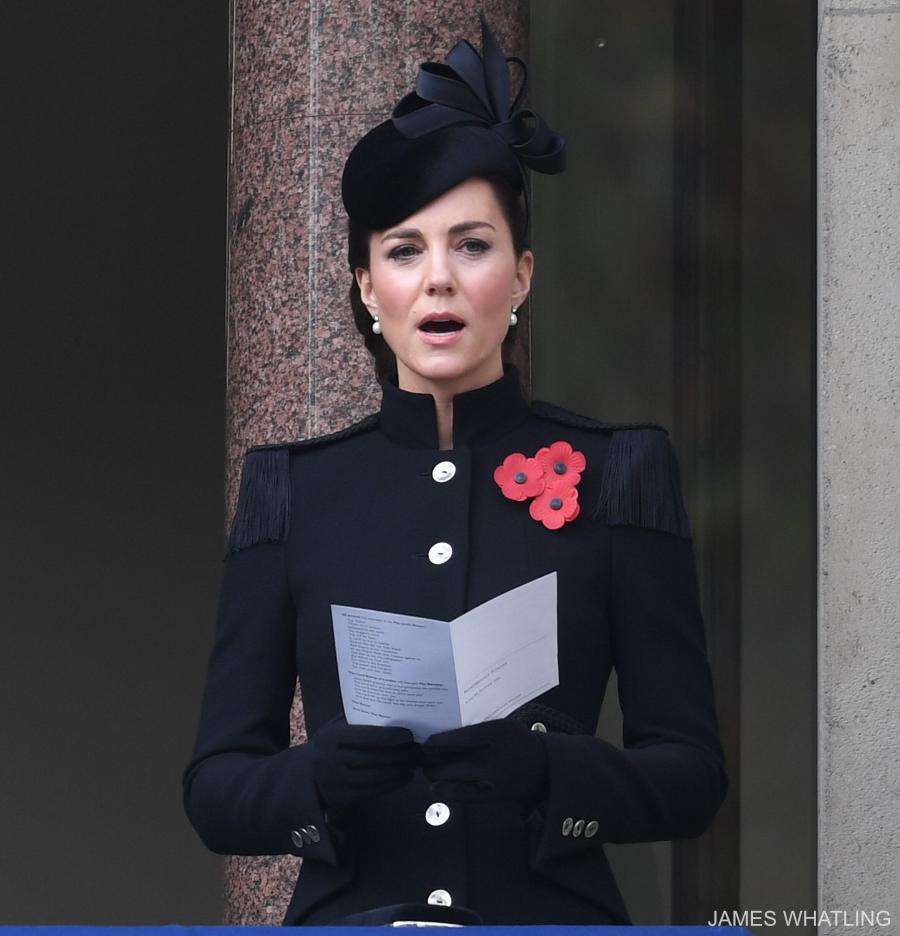 Coat: Initial reports said Alexander McQueen but Catherine Waker told @MiddletonMaven they designed the coat. It does indeed look like a Catherine Walker piece.
Earrings: Pearl and Diamond drops, loaned from the Queen
Hat: Philip Treacy
Clutch bag: Shown below, TBC.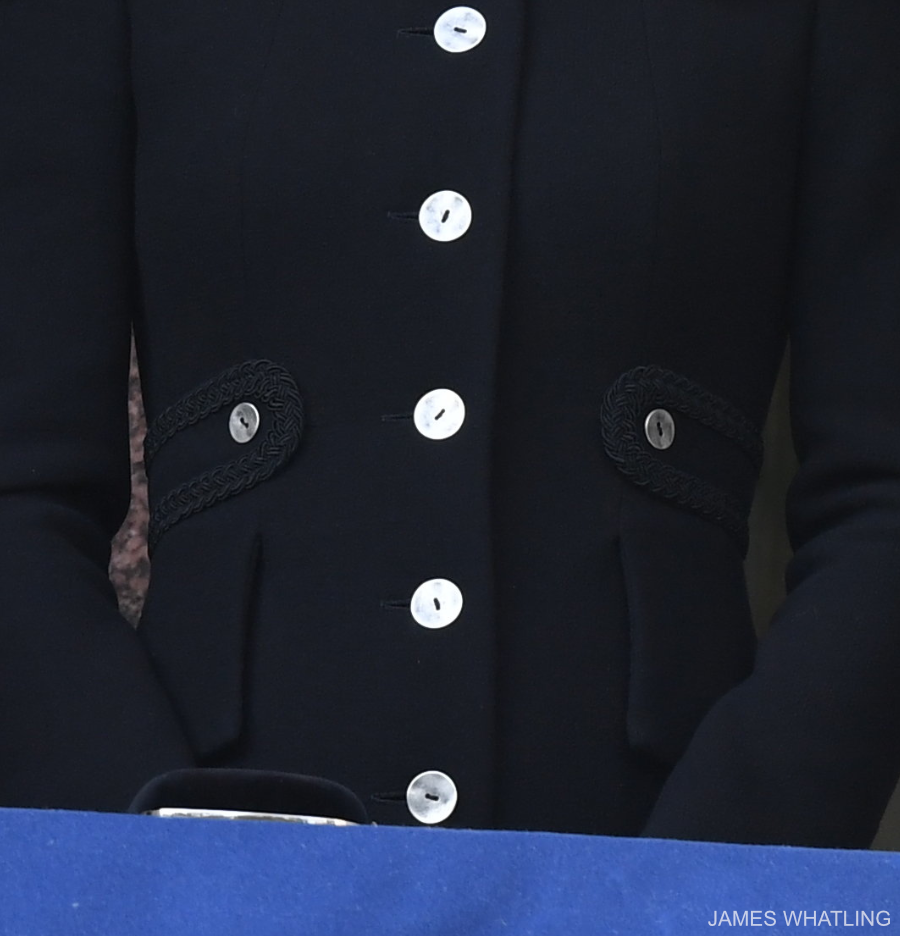 Cornelia James wrote to me by email to confirm that Kate wore their black velvet and merino wool 'Alice' gloves.
The gloves are wrist-length and feature a side bow made from velvet and velvet fourchettes. Kate owns several pairs of gloves from the company. View them on this page.
Cornelia James sell the gloves in five different sizes and they can come with or without embroidery on the fingertips to make them 'touchscreen-friendly.' The gloves also feature antimicrobial technology, which is applied to the wool in the mill and affords some protection from COVID-19. The gloves are priced from £100 at corneliajames.com.