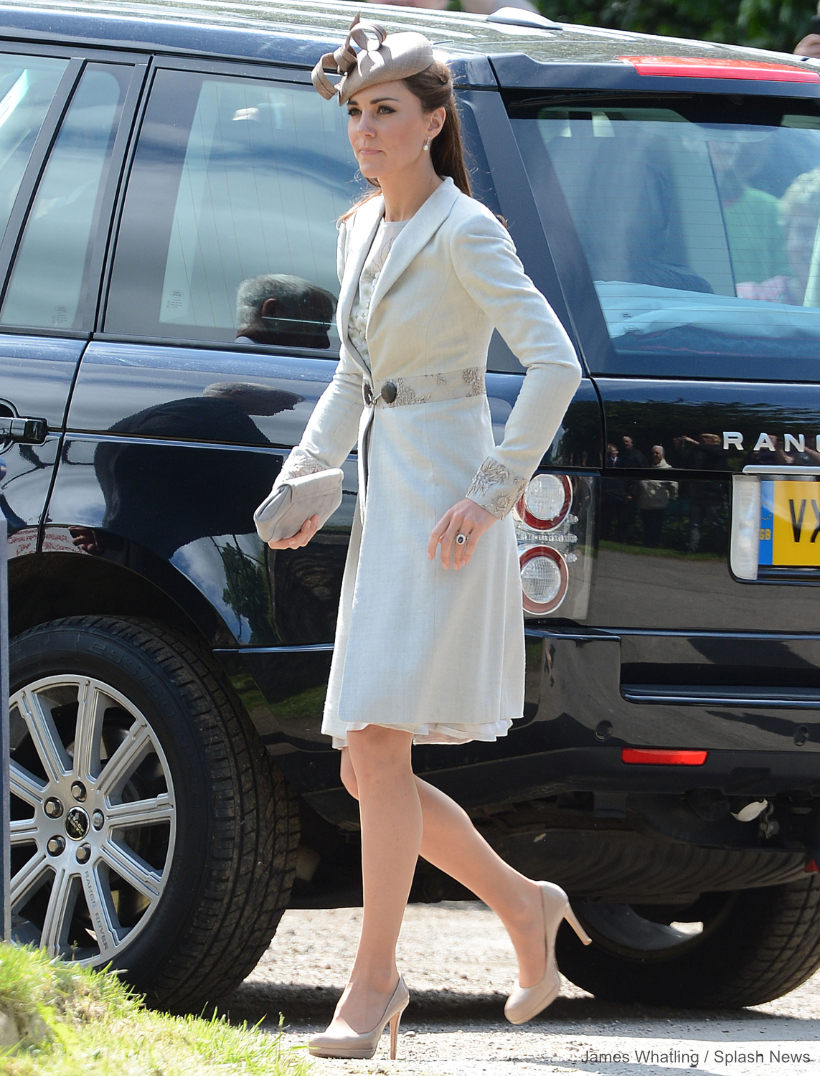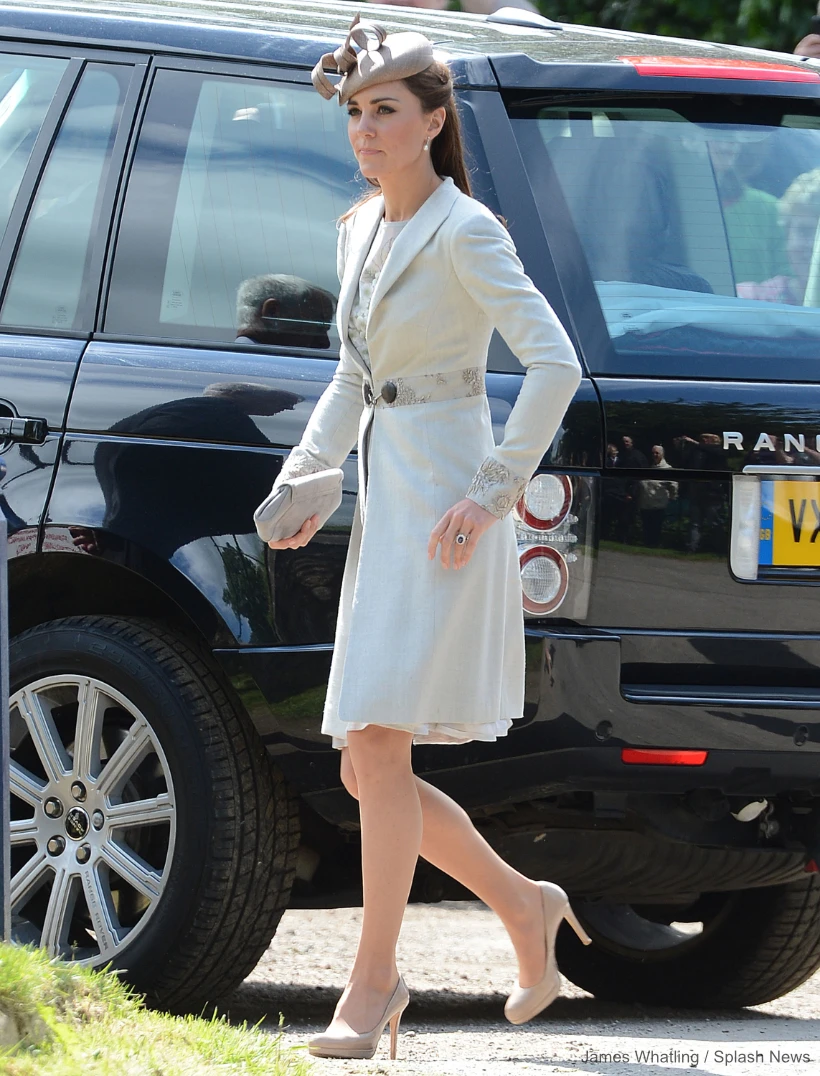 The Duchess of Cambridge (Kate Middleton) accompanied Prince William and Prince Harry to the wedding of Lady Emily McCorquodale and James Hutt.  The wedding took place in Stoke Rochford, a small village located in Lincolnshire. Emily is Harry and William's cousin on their mother's side.
Kate's outfit at the wedding:
Kate wore a number of recycled pieces to the wedding. My regular readers will recognise them from previous official engagements: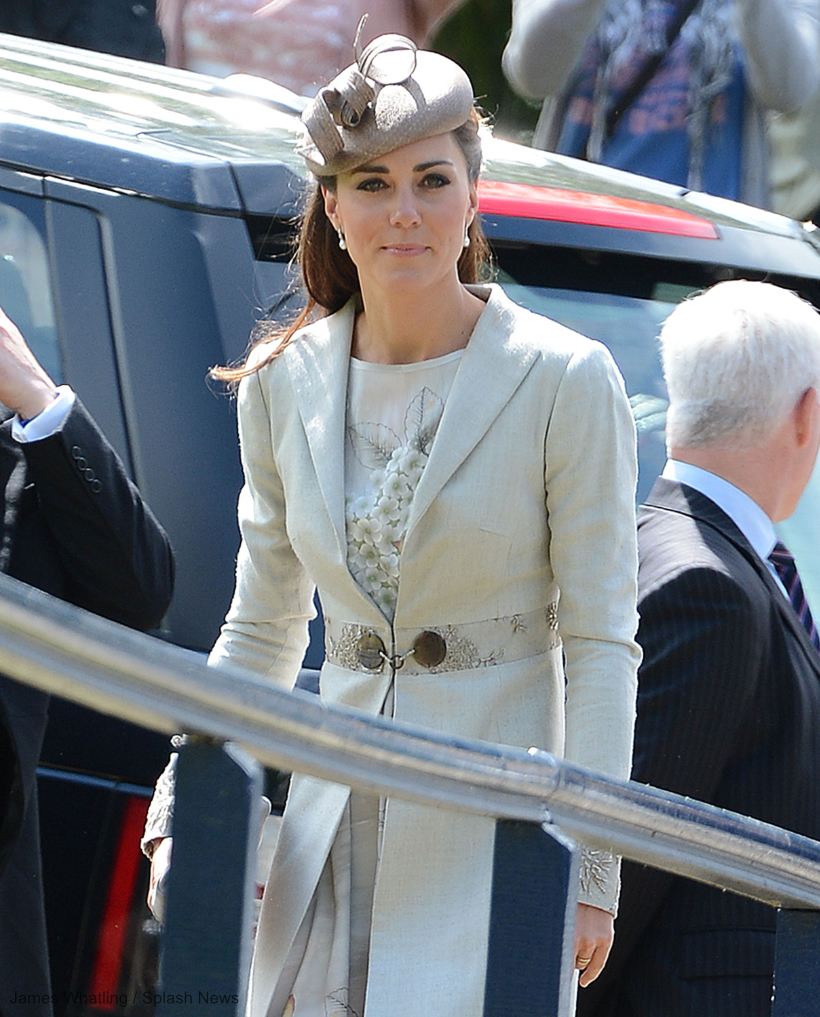 The grey coat is by Katherine Hooker, it's the Buxton Style. We first spotted her wearing it during the 2011 Order of the Garter ceremony. (Pictured below.)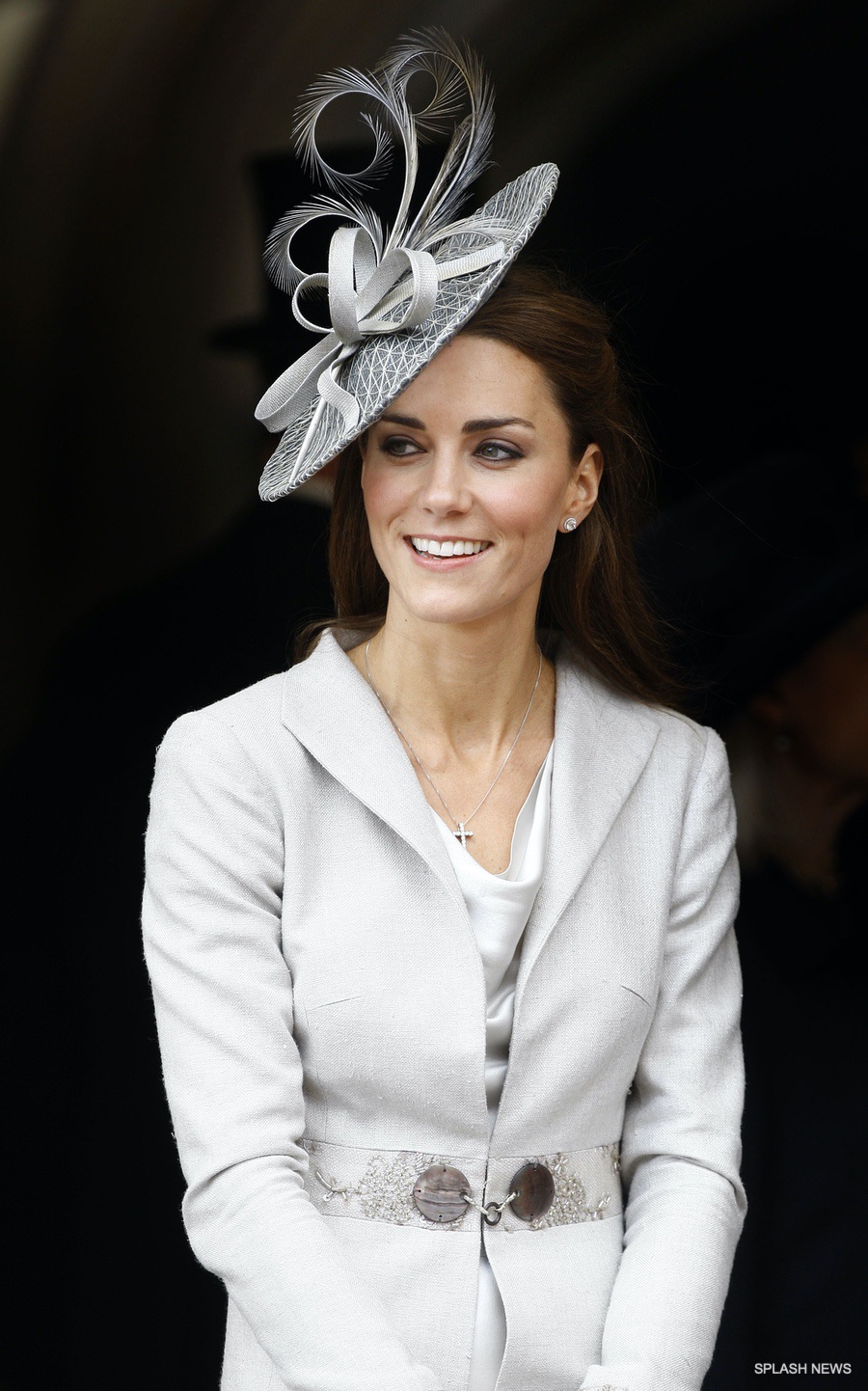 The £740 Buxton Coat is made from silk. It is finished with a beaded lace trim on the cuffs and waistband.  The coat had been designed especially for Kate and featured an antique clasp, which you can see clearly above.
The printed floral dress is by Jenny Packham, it's made from silk. We first spotted her wearing it in 2011, to watch William play in the Santa Barbara polo match during the Royal Tour of Canada and USA. (See below.)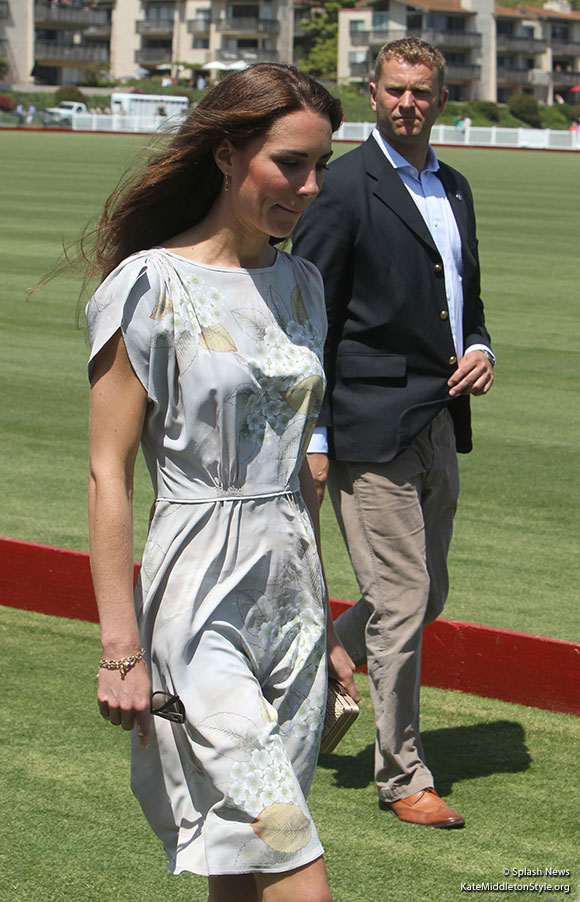 Her hat is by Whiteley. It's the 434/318 style in the colour 'cappuccino'.  Kate first wore it during the Epsom Derby in 2011.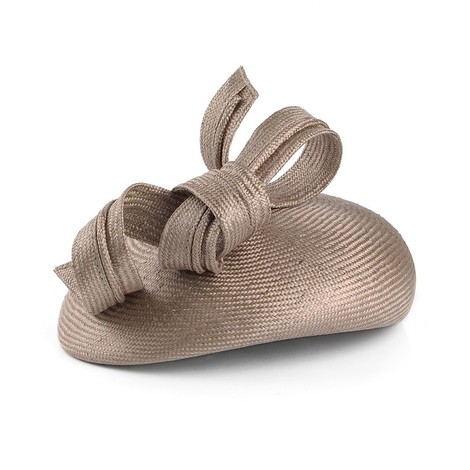 We also saw a return of Kate's trusty L.K. Bennett platform shoes.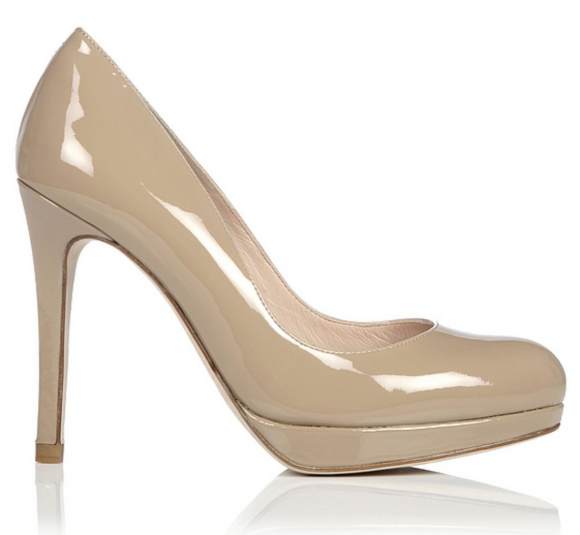 Her grey suede Hobbs clutch bag made a comeback too—it is called the Somerton style. We first spotted her wearing it during the 2011 tour, for a tree-planting ceremony at Rideau Hall. Shown below in purple: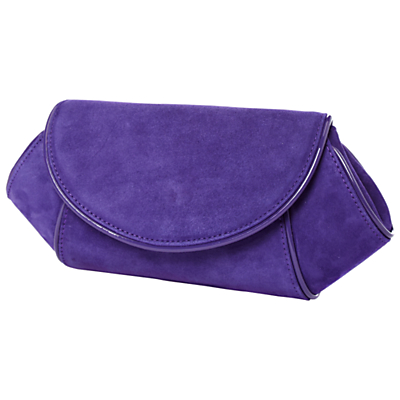 Her earrings from Heavenly Necklaces. The earrings do not contain diamonds but a much cheaper imitation called cubic zirconia.  We first saw the earrings when Kate and the Queen visited Kate's wedding dress display last year.
Kate's garments and accessories look brilliantly pulled together, it's almost as if she'd shopped this outfit from scratch. I wish I was this great at coordinating older items in my wardrobe!
Kate's hair:
She wore a plait around the back of her hair, with the ends all loosely curled: