You can really tell it's wedding season, as Kate was spotted at yet another wedding today!    Kate was accompanied by both Princes William and Harry to the occasion, where the Princes' cousin Emily McCorquodale was marrying James Hutt.  The wedding took place in Stoke Rochford, a small village located in Lincolnshire.
For the wedding, Kate wore a number of recycled pieces, most of which you'll recognise from previous official occasions and events:
Kate wore her grey Katherine Hooker coat dress, which she also wore to last year's Order of the Garter ceremony over her Jenny Packham grey silk floral print dress (from the Santa Barbara polo match during her tour of Canada and the United States last year).
In the way of accessories, you may recognise her Whiteley hat from Epsom Derby last year?   Kate also wore her trusty L.K. Bennett platform shoes, her grey suede Hobbs clutch bag (which she wore last year to the tree planting ceremony at Rideau Hall, Canada) and her pearl earrings from Heavenly Necklaces.  These earrings caused a flurry this week after Facebook friends Michelle and Anna tracked them down online, confirming with the designer that they're the same earrings.  Subsequently, many news stories appeared online because the earrings did not contain diamonds but a much cheaper imitation called cubic zirconia.  We first saw the earrings when Kate and the Queen visited Kate's wedding dress display last year and again recently over the jubilee weekend.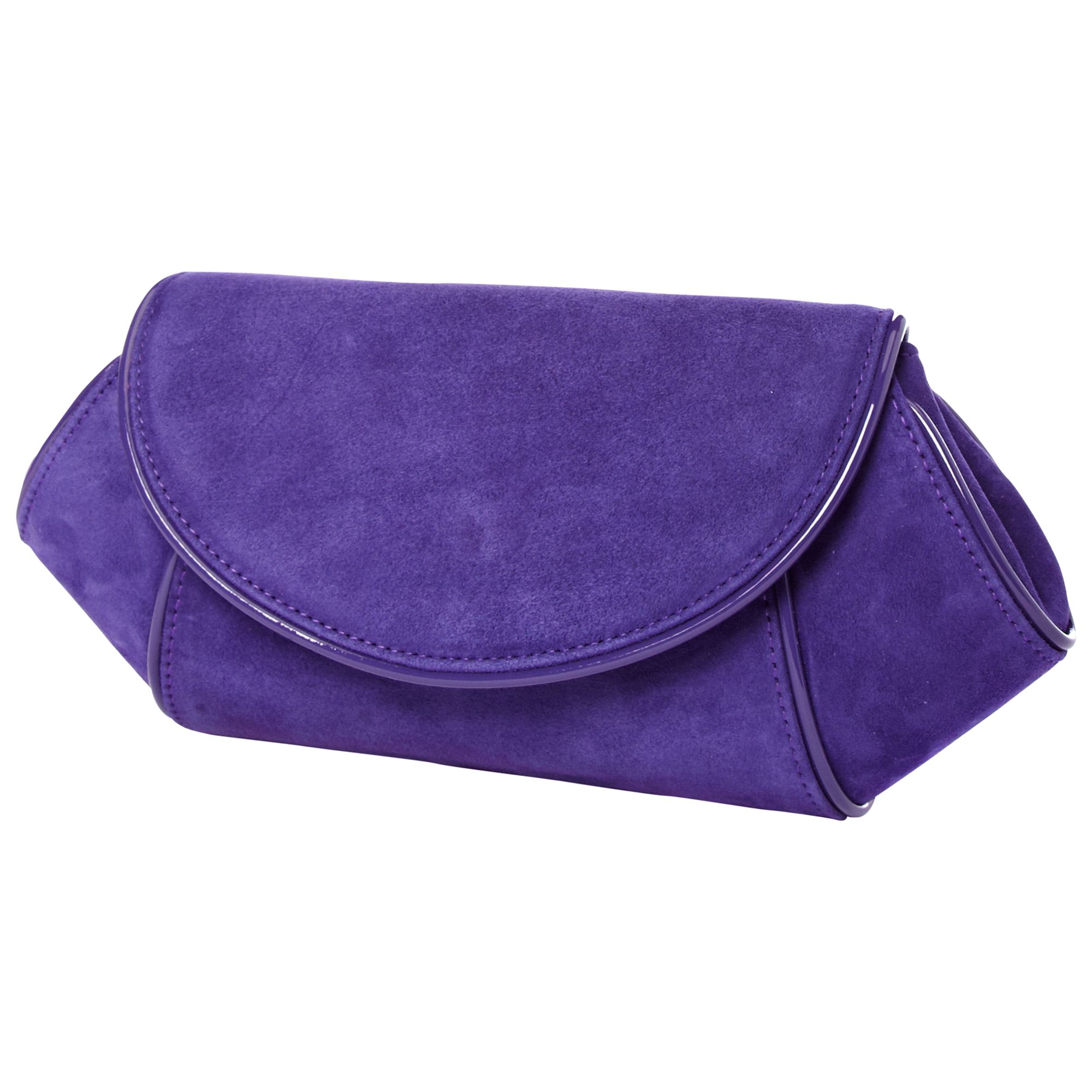 Want Kate's Hobbs clutch bag?  The fabulous Ashley shared with us some fun news on Facebook:  the clutch is available to buy online in a number of colours:  pink suede, tan patent and purple suede.  It costs £110.
Kate's garments and accessories look brilliantly pulled together, it's almost as if she'd shopped this outfit from scratch.  I wish I was this great at coordinating older items in my wardrobe!
Worth noting is Kate's hair:
She wore a plait around the back of her hair, with the ends all loosely curled: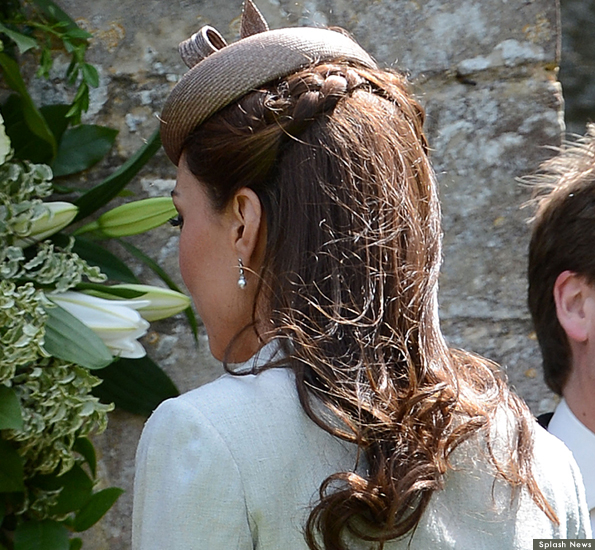 Credits:  With thanks to Hannah Gladman, Anna from My Small Obsessions, @RegalEyes and @IkonPictures for the information about the wedding.