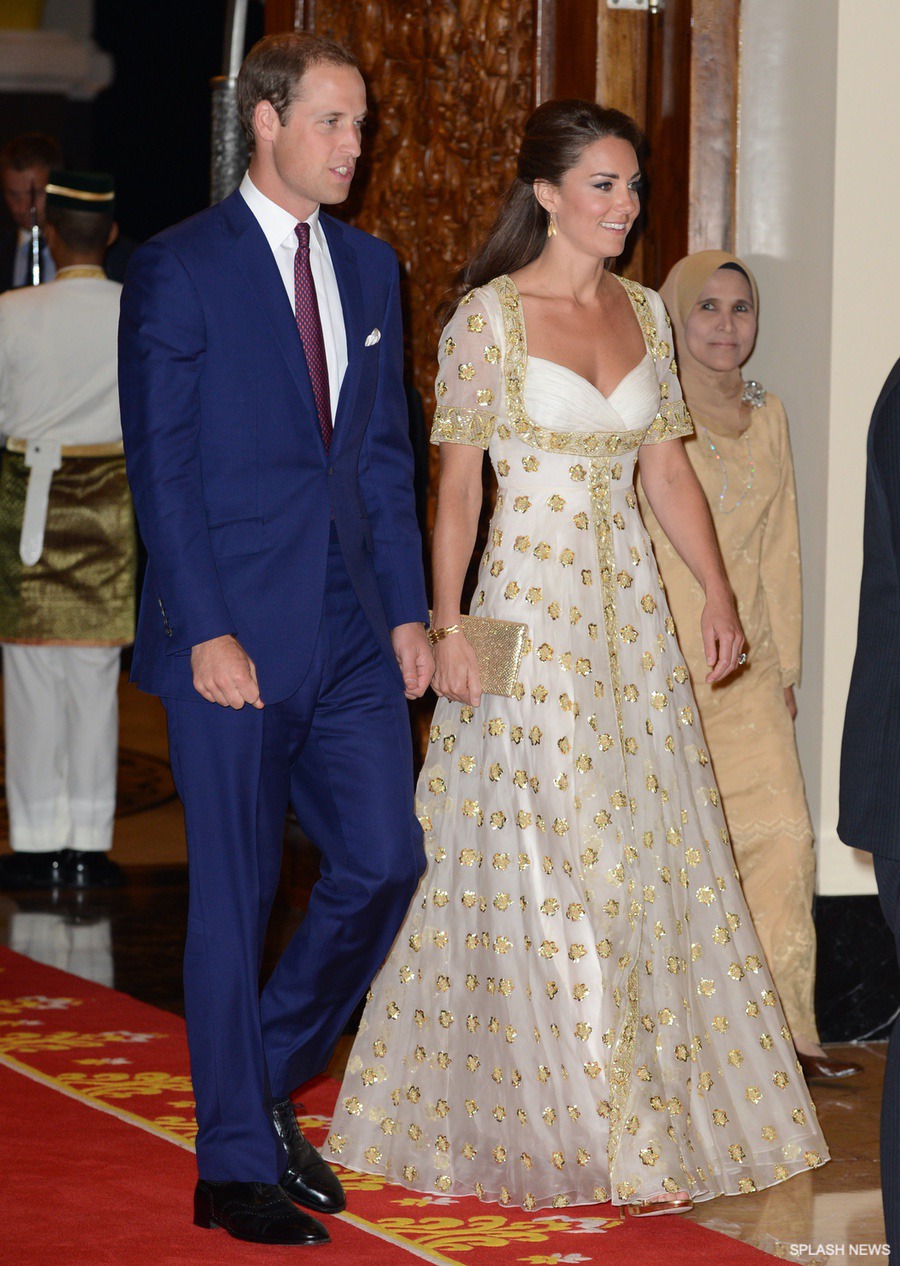 During the 2012 royal tour of East Asia and the Pacific, the Duke and Duchess of Cambridge (William and Kate) attended a state dinner at the Istana Negara – the Malay National Palace. The Yang di-Pertuan Agong (King) of Malaysia hosted the dinner.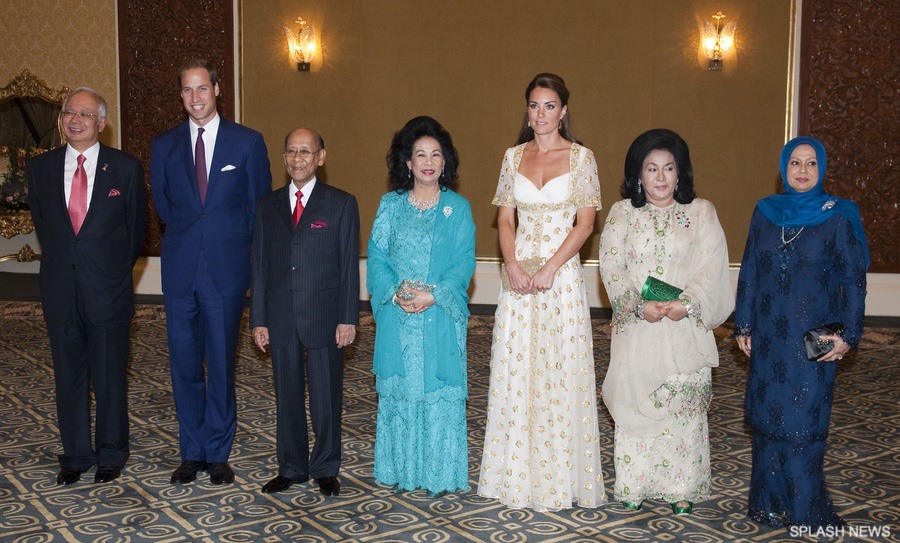 During the evening, the King and Queen presented Kate and William with gifts. William was given a gold-encrusted Malay warrior's sword known as a Kris. Kate received a glittering diamante clutch bag, a Batik dress and black pair of lace peep toe shoes by Malaysian designer Lewre.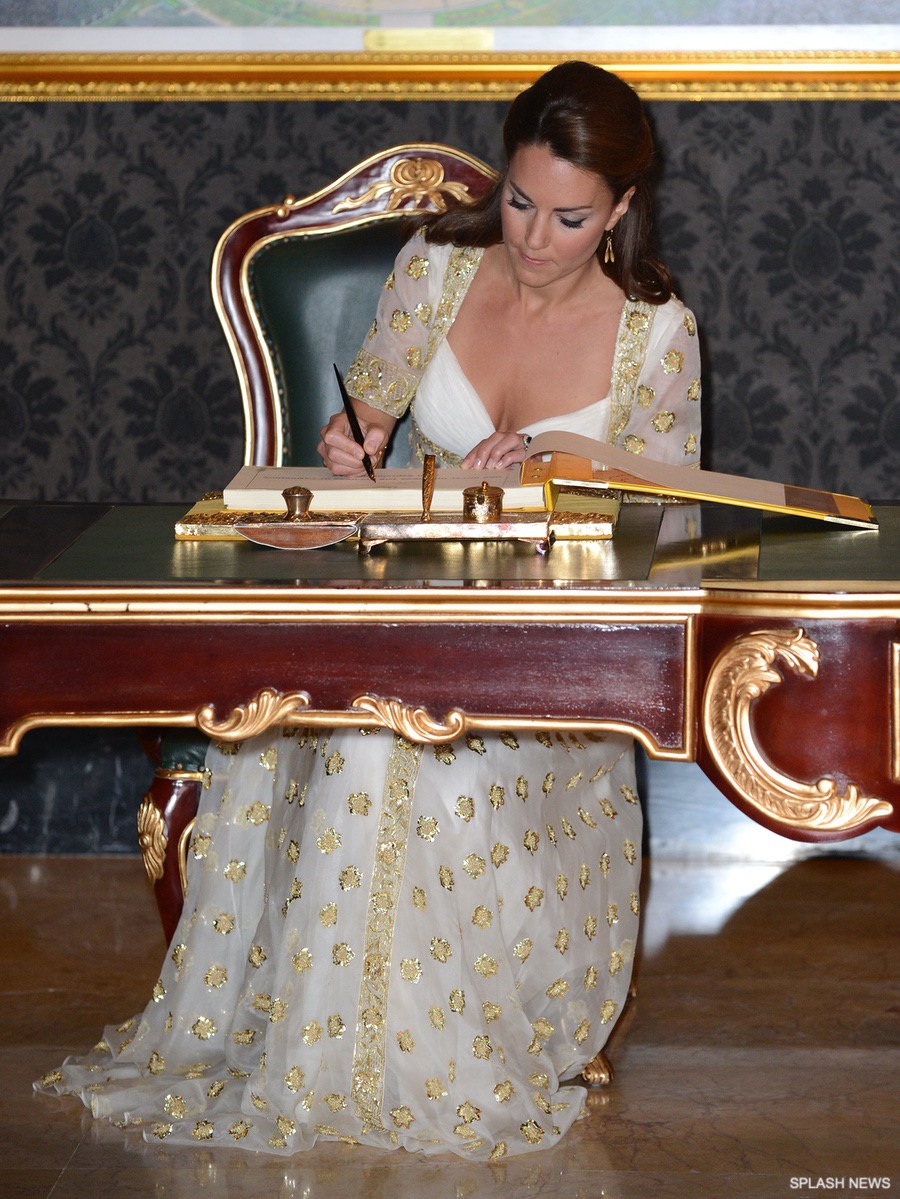 Kate's outfit:
Kate wore a stunning white and gold floor-length gown by Alexander McQueen.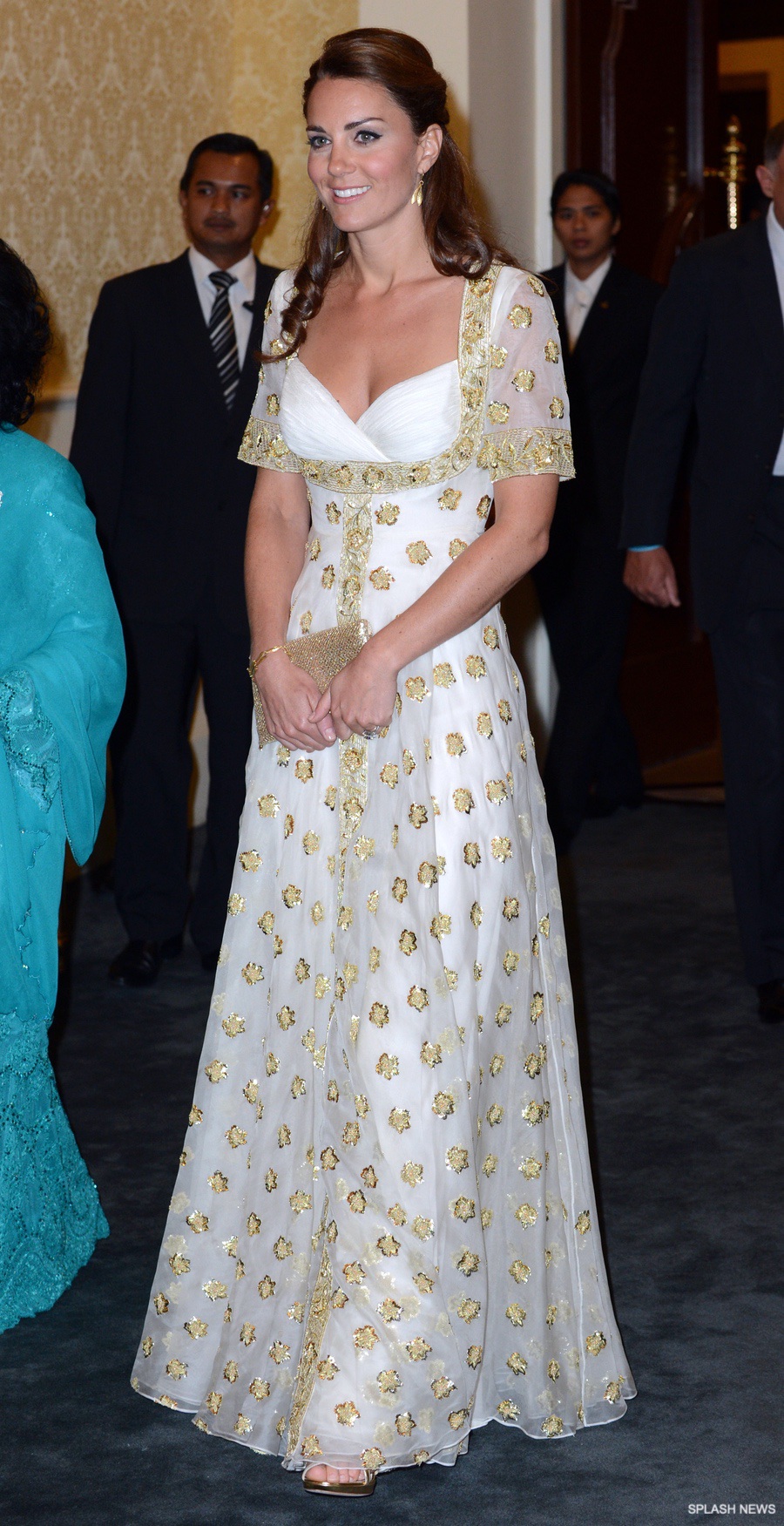 The bespoke dress features Malaysian hibiscus flowers embroidered in sparkling gold thread. The gown features capped sleeves and a sweetheart neckline.
Rebecca English, who works for The Daily Mail and was covering the dinner tonight, described Kate's dress as "exquisite, real fairytale princess."
The Duchess paired the gown with gold jewellery by designer Catherine Zoraida. They're the designer's "Double Leaf" earrings:
And "Spread Your Wings" bracelet. The pieces were handmade in the UK.
Back in 2012, Clarence House described the jewellery as part of "Her Royal Highness' private collection."
It's unclear what shoes Kate wore to the function, with most newspapers reporting that Kate wore "four-inch satin heels".  You can see from the photo above that Kate's shoes appear to be gold.
Finally, it looks like Kate is clutching her gold sparkly Wilbur and Gussie "Charlie" clutch bag.