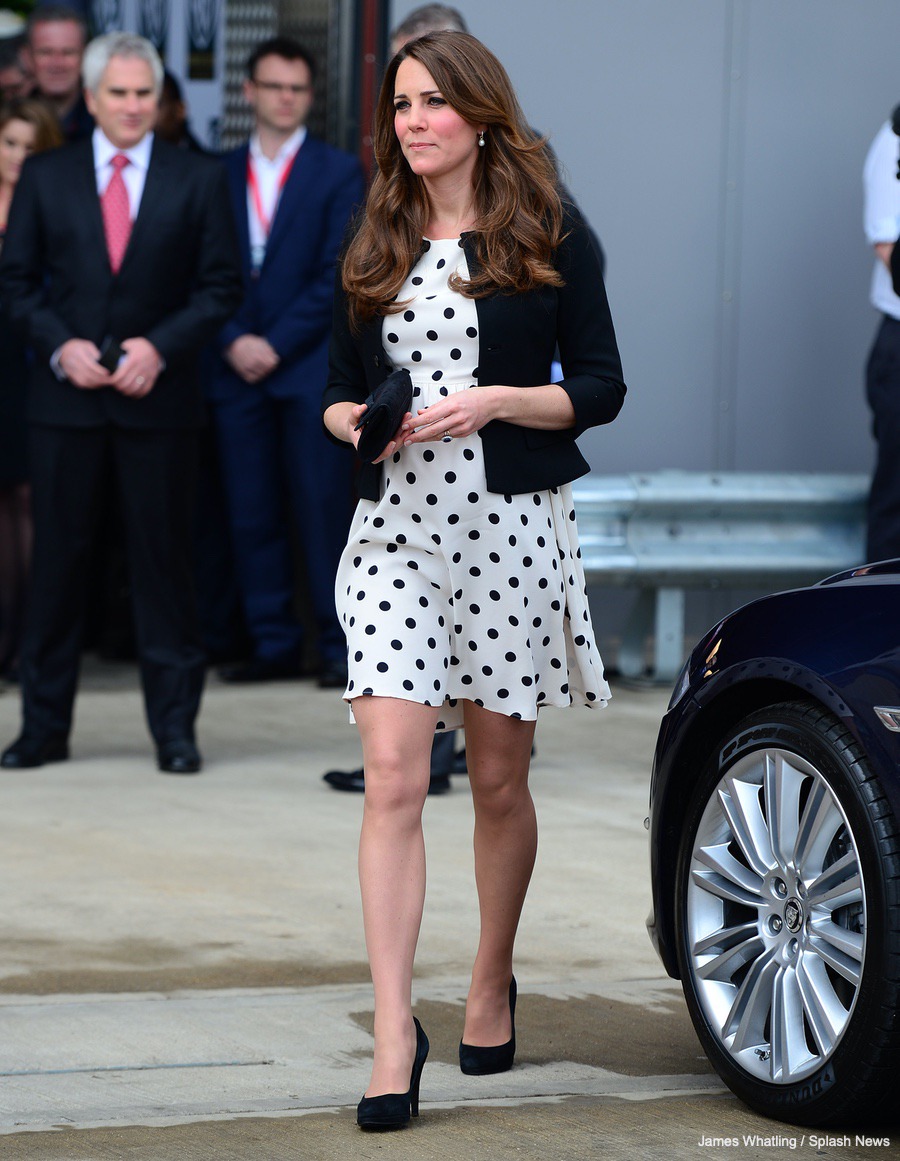 On the 26th of April 2013, Harry, William and Kate carried out a joint engagement in Leavesden, Hertfordshire. The royal trio officially opened the new Warner Brothers Studios.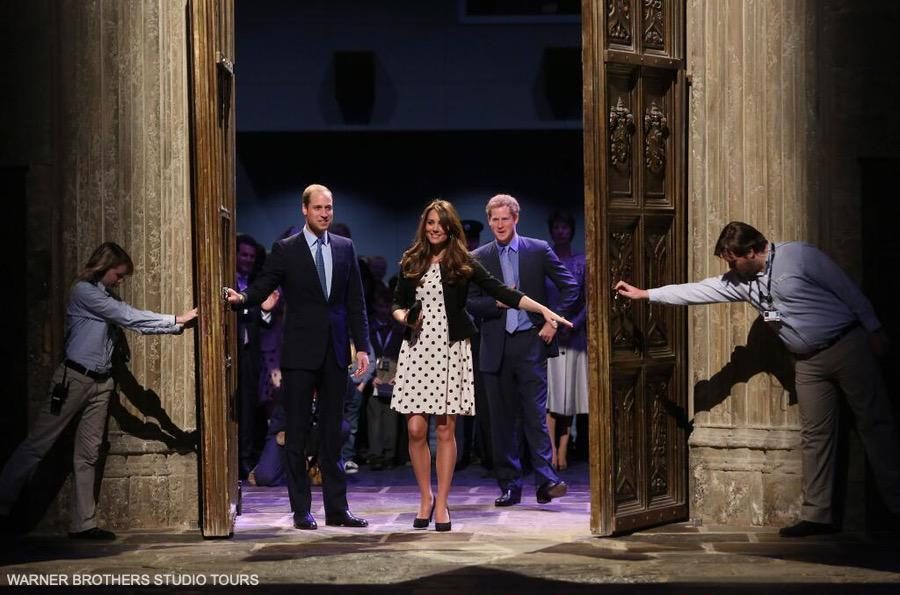 William, Kate and Harry explored iconic sets and discovered the behind-the-scenes secrets of filmmaking.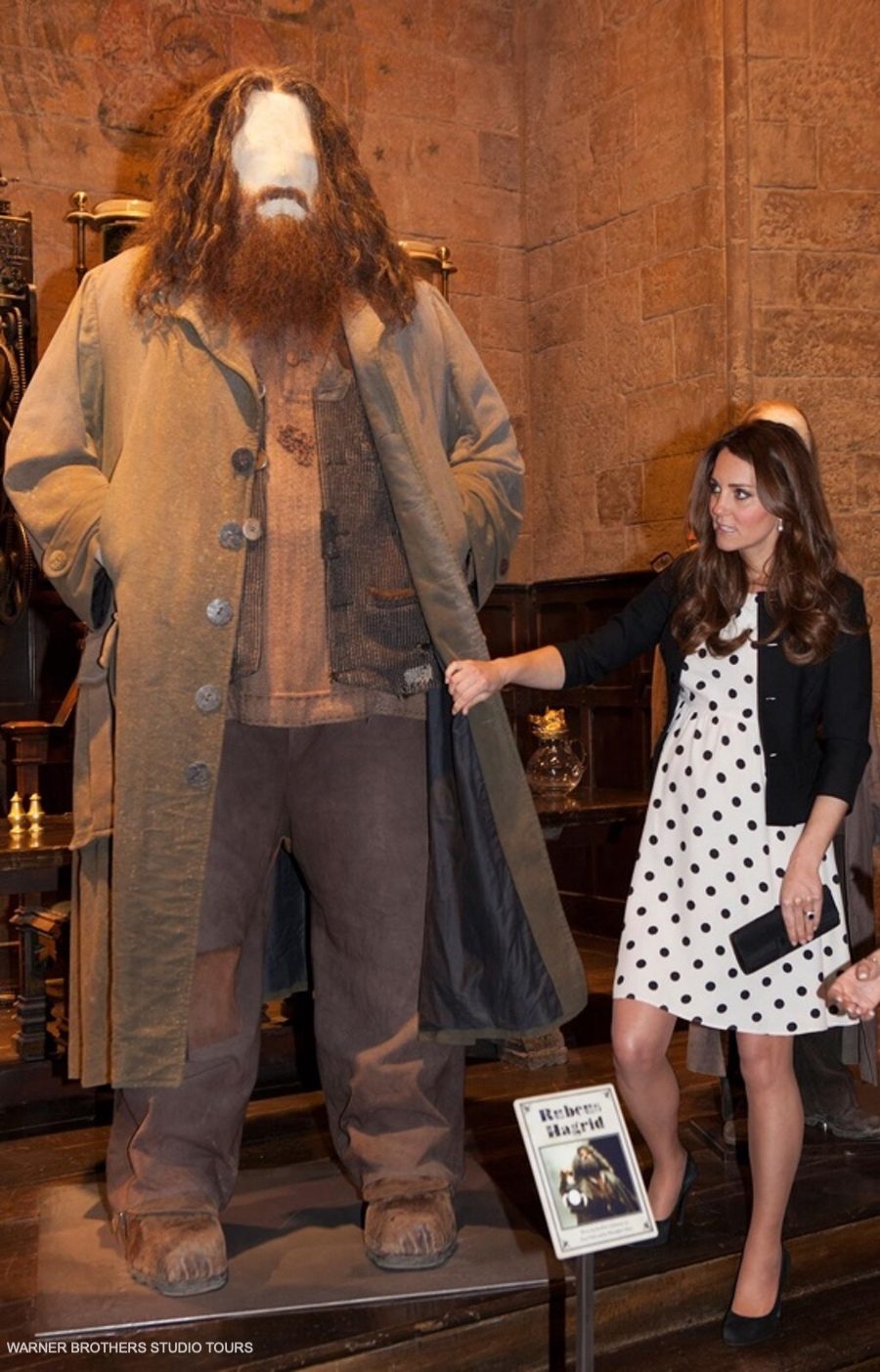 The couple got to tour some of the original Harry Potter sets from the popular film series, which has now been fashioned into a tourist attraction, "The Making of Harry Potter Tour."
500 excited children and parents also attended the engagement. They were selected from the three royals' charities.
During the Harry Potter portion of the tour, Their Royal Highnesses were presented with their own wands, hand-carved by prop-making expert Pierre Bohanna.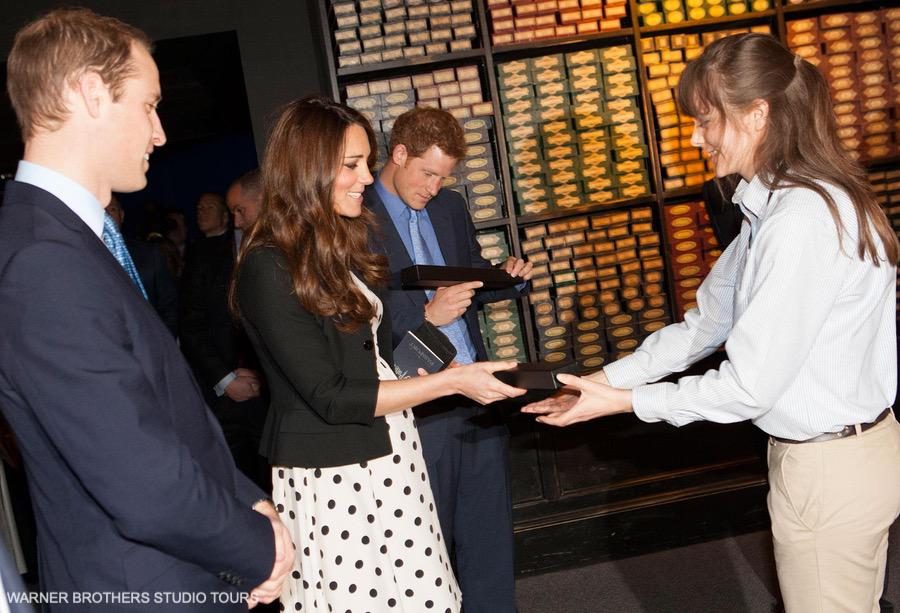 They also got lessons in magic: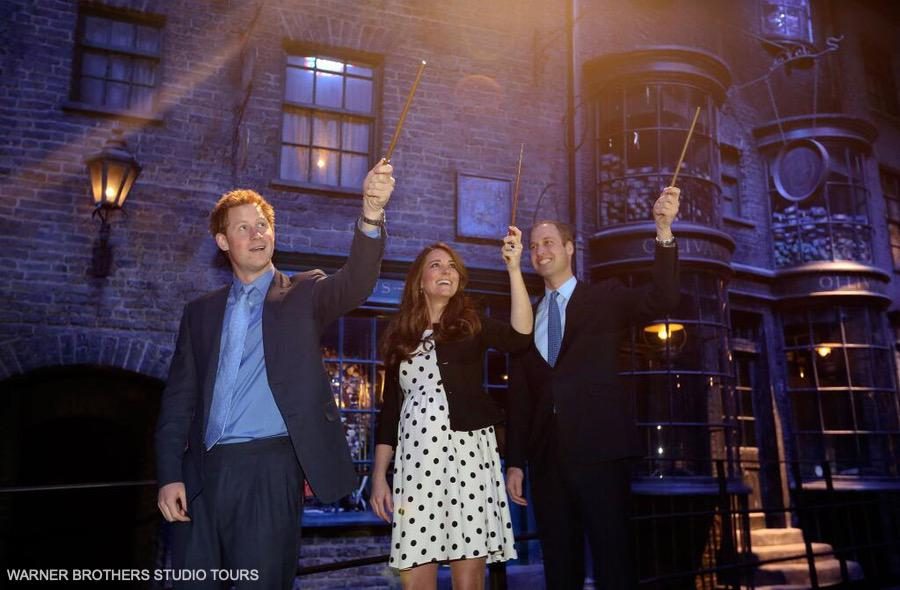 In the studios, the trio were lucky enough to see many original props from a range of films, including Batman. Excited William was on top form, armed with a range of hilarious quips, including:
Does this [The Batmobile] come with a baby seat?

Christian Bale is getting old and tired… I will step in if I have to

[About the Batmobile, to Harry] We should borrow that for the weekend.
William and Harry also got to climb inside the Batmobile. Emerging from the car, William said, "I'm a very happy man", before looking at his wife and saying "sorry, sorry".
William, Kate and Harry got down to business after the tour. They held a meeting for The Charities Forum. The meeting took place in the original "Great Hall" set from the Potter movies.
Kate's outfit:
Pregnant Kate wore a cream and black polka dot skater style dress from Topshop.
The British high-street store sold both a maternity and a non-maternity version of the dress.
Kate paired the dress with a few familiar accessories. Her Episode Angel shoes and her peplum Ralph Lauren jacket:
Plus, her Mascaro clutch bag and Annouska pearl earrings: