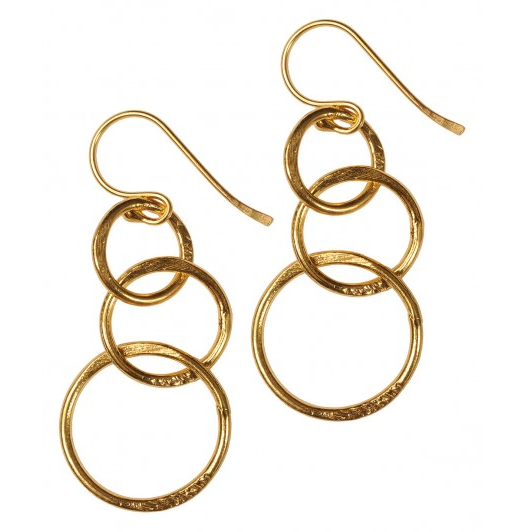 In January 2015, the Duchess of Cambridge publicly debuted a new pair of gold earrings during an event hosted by The Fostering Network in Islington, north London.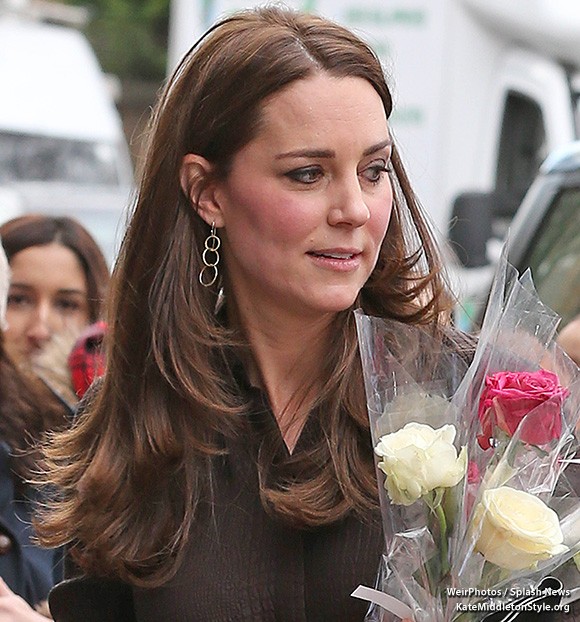 They featured a gold interlocking hoop design.  They are the Mirabelle Lolita earrings from the designer's "Mythology" collection.
About the Mirabelle Lolita Earrings:
Here's how Mirabelle describe the earrings:
Small Gold Plated loop earrings, 22 carat on Brass. 4cm long

Hand Made, Fair Trade.

Available in Silver Plate as well.
Originally, it was thought that Kate wore Mirabelle's "Gina" earrings, which are very similar.  Thankfully, the canny Anna from My Small Obsessions did a little investigating and noticed that Kate must have been wearing the Lolita earrings.
You can purchase the Mirabelle Lolita earrings directly from the Mirabelle website, or from Rock My Vintage.
Felt London also stock the earrings.  The brand confirms Kate received her Lolita earrings from them two years previous to wearing them.
From Felt London:
We have quickly became the source of the joy, and that is a fact, we did sell the earrings to the Duchess… two years before. Thanks to the unbeatable enthusiasm of her fans the whole world discovered the super affordable Lolita Earrings. Interestingly they were one of our bestsellers prior the event and have decidedly became the bestselling earrings after that.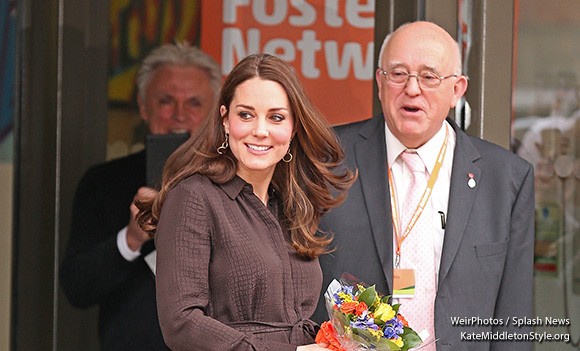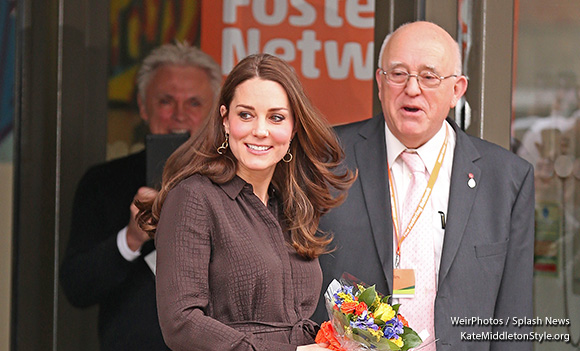 Marianna from the "Books, Birkins and Beauty" reviews the Mirabelle Lolita earrings in her blog here, and details her experience with Felt:
"Today I was thrilled to find an envelope from Felt in my mailbox (by the way, the address was beautifully handwritten, a definite plus in my books when receiving mail from a business!). […] The earrings were (appropriately) packaged in a soft grey felt logoed pouch tied with a plush royal blue velvet ribbon."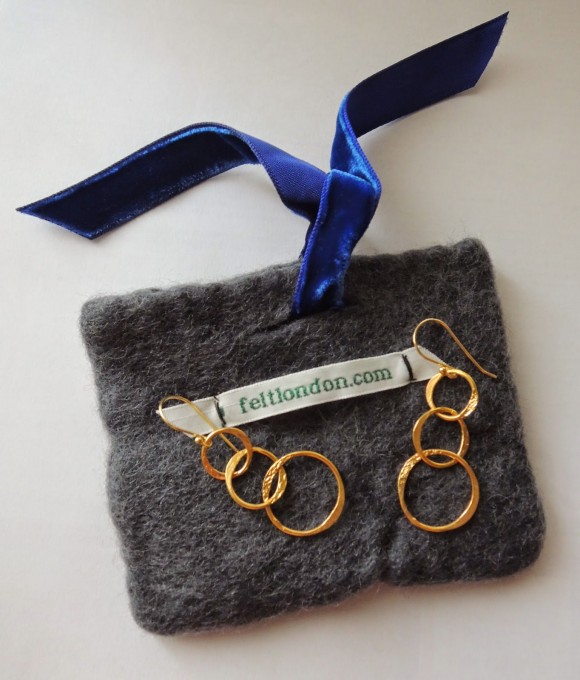 About Mirabelle:
Mirabelle is a British brand that sells hand made and Fair Trade designer jewellery. Their jewellery is also sold at Whistles, Felt London (who have confirmed they supplied the earrings to Kate), Asos and Rock my Vintage.