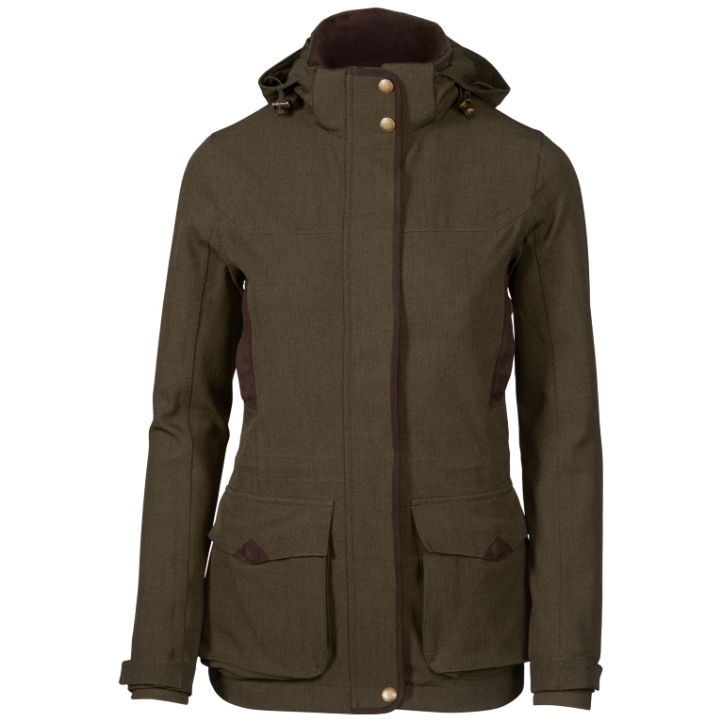 Kate Middleton wears the Seeland Woodcock Advanced Hunting Jacket in the colour Olive.
We first spotted Kate wearing the shooting jacket in April 2021 during a visit to a family-run farm and a local youth project near Darlington, County Durham. The Duchess dressed in casual attire, an appropriate choice for helping with livestock and driving tractors!
She wore the green outdoors coat in public for a second time in February 2022, during a visit to a Forest School in Copenhagen, Denmark.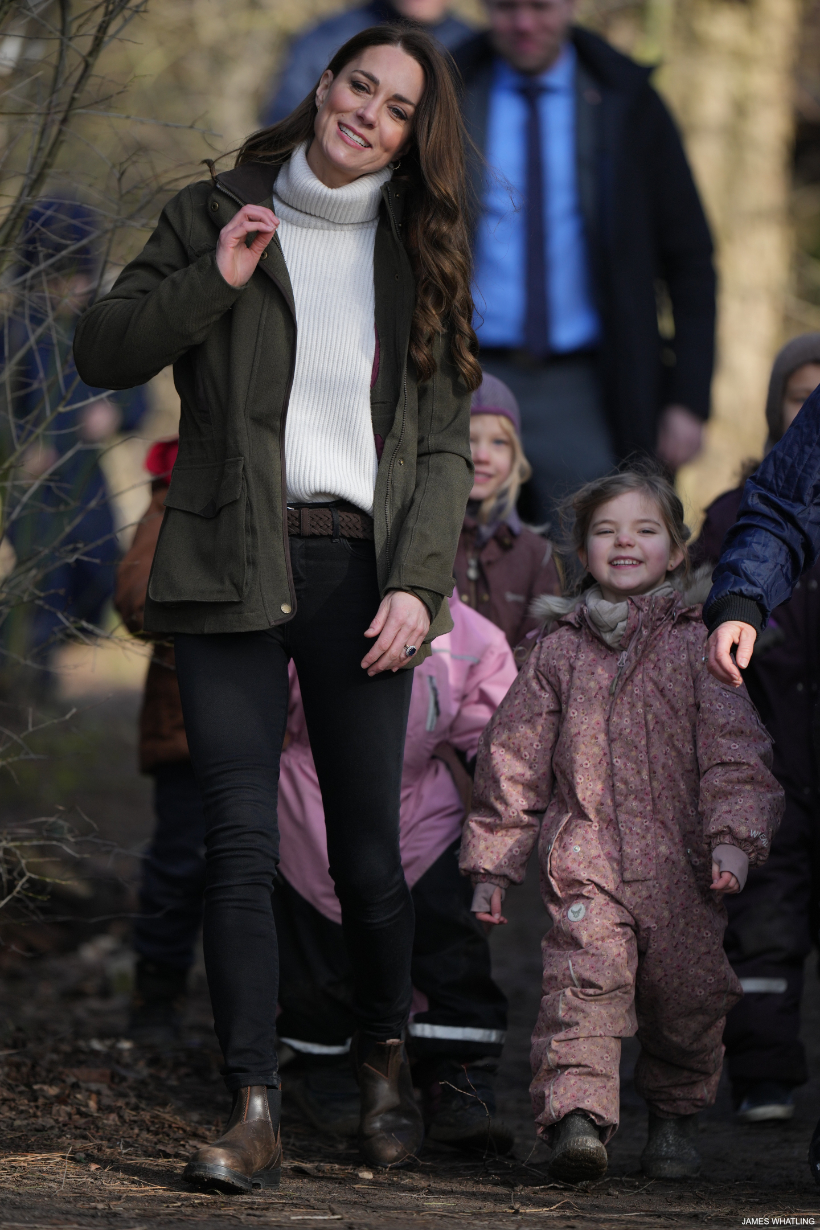 A week later, we saw Kate wearing the green jacket for a third time, for a visit Pant Farm in Abergavenny, Wales.
About the jacket:
The Woodcock Advanced is a classic shooting jacket with plenty of functionality and a modern, stylish edge. The women's version features a flattering, feminine cut.
The piece has been equipped with a SEETEX® membrane that is windproof and waterproof, perfect for protecting against the elements. The jacket also has large cartridge pockets with QuickLoad function and drain holes for wet weather, as well as fleece-lined handwarmer pockets and a detachable hood.
Seeland use a stretch fabric that follows the movements of the body. This allows the wearer to be well-dressed for shooting in company while still experiencing full freedom of movement.
Where to buy Kate's green shooting jacket:
RRP: 209.99 at Seeland.com.
However, I have found the exact same jacket at House of Bruar (an independent Scottish retailer of country clothing) for less, just £189.99.
About Seeland:
Seeland is a British brand that sells clothing for hunting, shooting and countrywear.