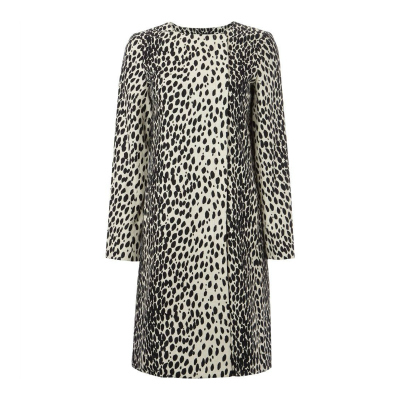 Kate has worn the Hobbs Dalmatian mac during both of her pregnancies.  She originally wore the spotty mac when expecting Prince George, back in June 2013.  She wore the coat to christen the Royal Princess ship: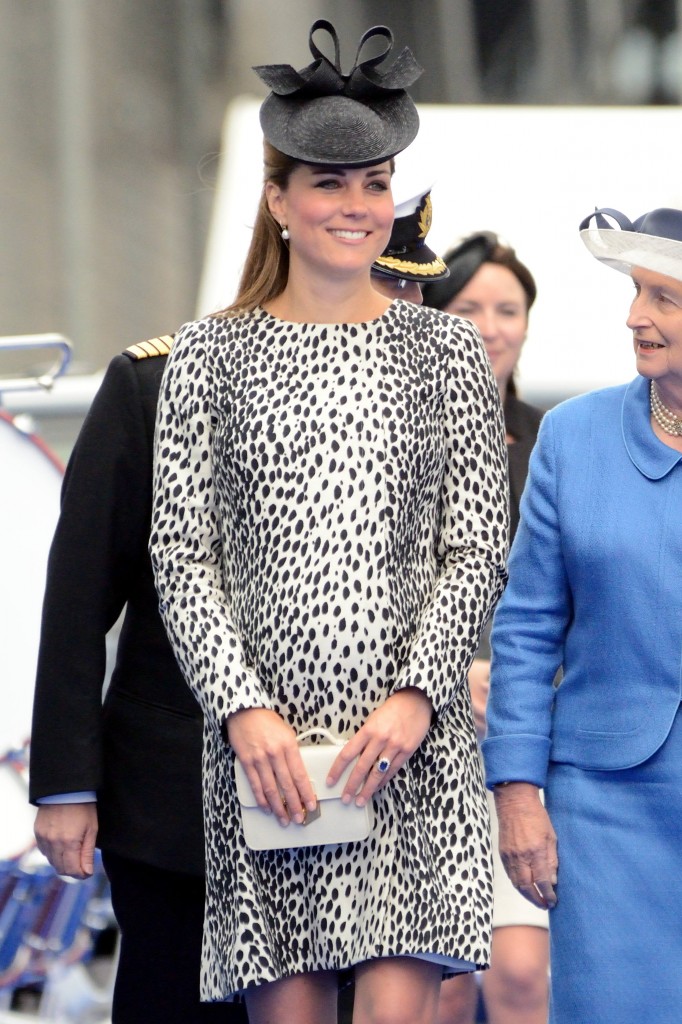 Pregnant Kate looked fantastic in the Hobbs Dalmatian printed coat.  
Photo courtesy Princess Cruises.
Kate wore the coat for a second time during a visit to Margate in March 2015.  Kate was around 8-months pregnant at the time and visited both the Turner Contemporary art gallery and the Resort Studios creative space.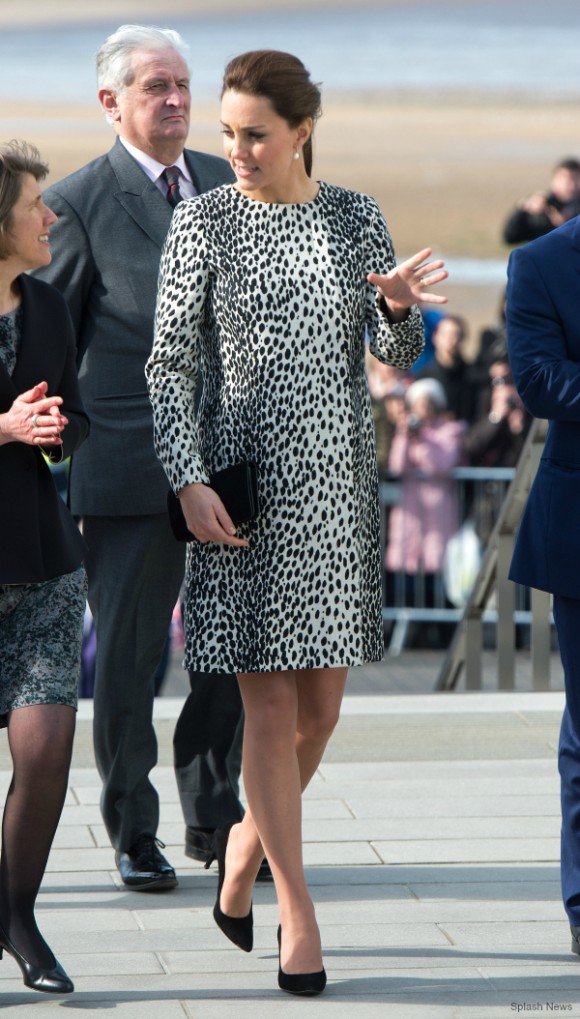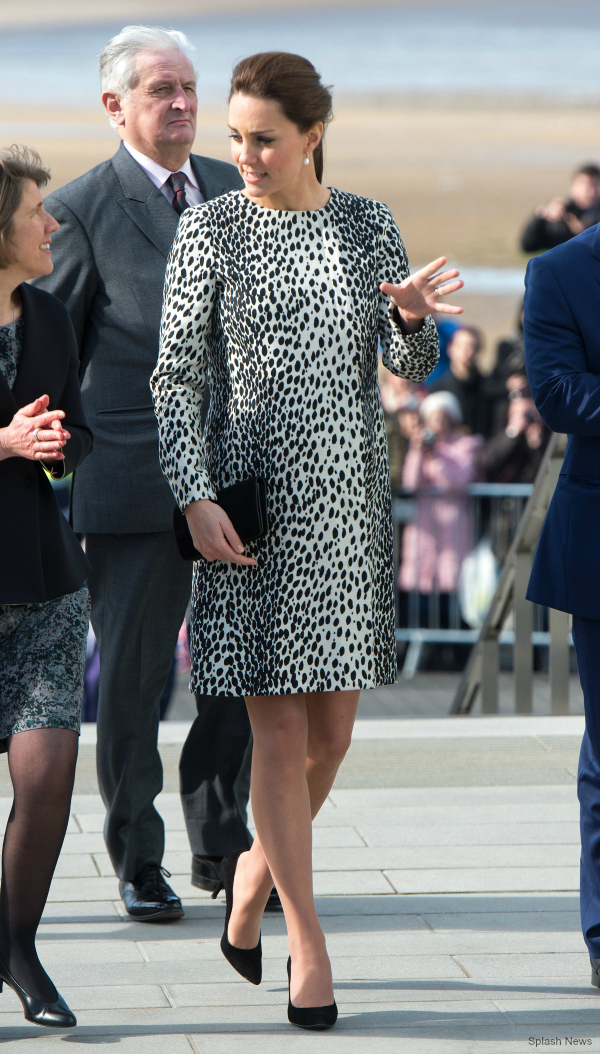 Kate wears the Hobbs Dalmatian print mac at the Turner Contemporary. 
About the Hobbs Dalmatian mac:
The piece is a collarless knee-length coat, created from Dalmatian-print fabric.  It features long sleeves and is made from Long-55% flax and 45% viscose: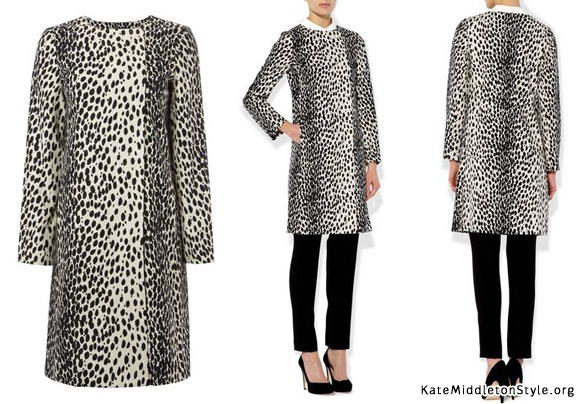 Here's how the dry-clean only trench coat was described on the Hobbs website, back in 2013:
"Dalmatian is the print of the season. Be stylish and animal friendly with the Hobbs Dalmatian mac – a minimalist design that lets the print make the statement. Hanging to the knee, the collarless coat has a zip fastening and two front pockets. Wear it with a simple outfit to give the mac its full effect."
Here's a closer look at the fabric and the Dalmatian spot print, via Lyst.com –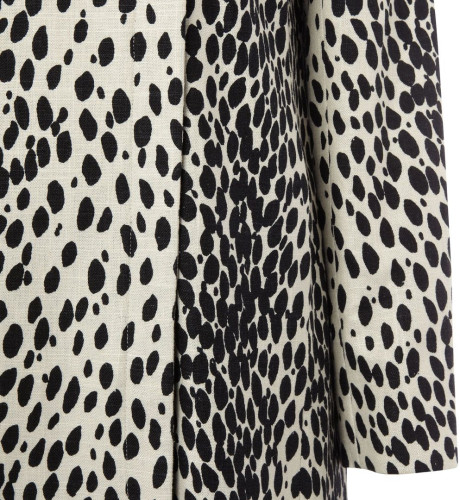 Sadly, as you'd expect, the coat is no longer stocked by Hobbs.  The mac originally retailed for £169, though was on sale during 2013 too.
Hobbs originally stocked a number of Dalmatian print pieces (again – they're all out of stock now).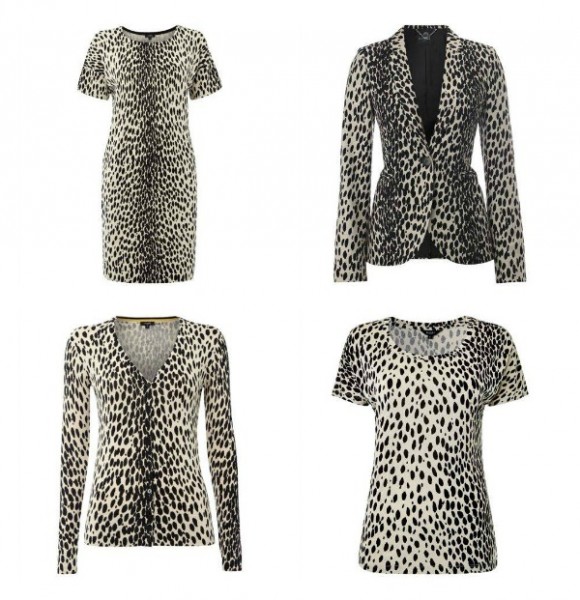 About Hobbs London:
Hobbs London appears to be one of Kate's go-to stores for public engagements.  The Duchess has worn a number of pieces from the high-street shop throughout the years.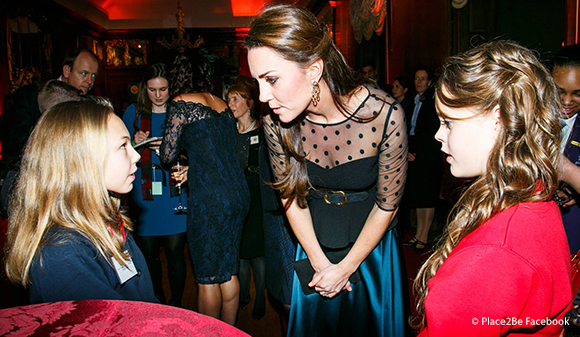 Kate wore this spotty sheer "Emilia" top from Hobbs London back in November 2014, during a visit to Place2Be.
She also owns a couple of coats by the brand.  My favourite is the green "Persephone" trench, which she wore while watching the St. Patrick's Day Parade at Mons Barracks in March 2014: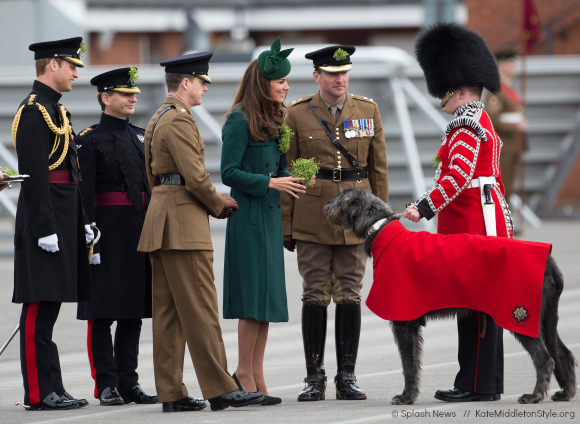 Shop Hobbs: