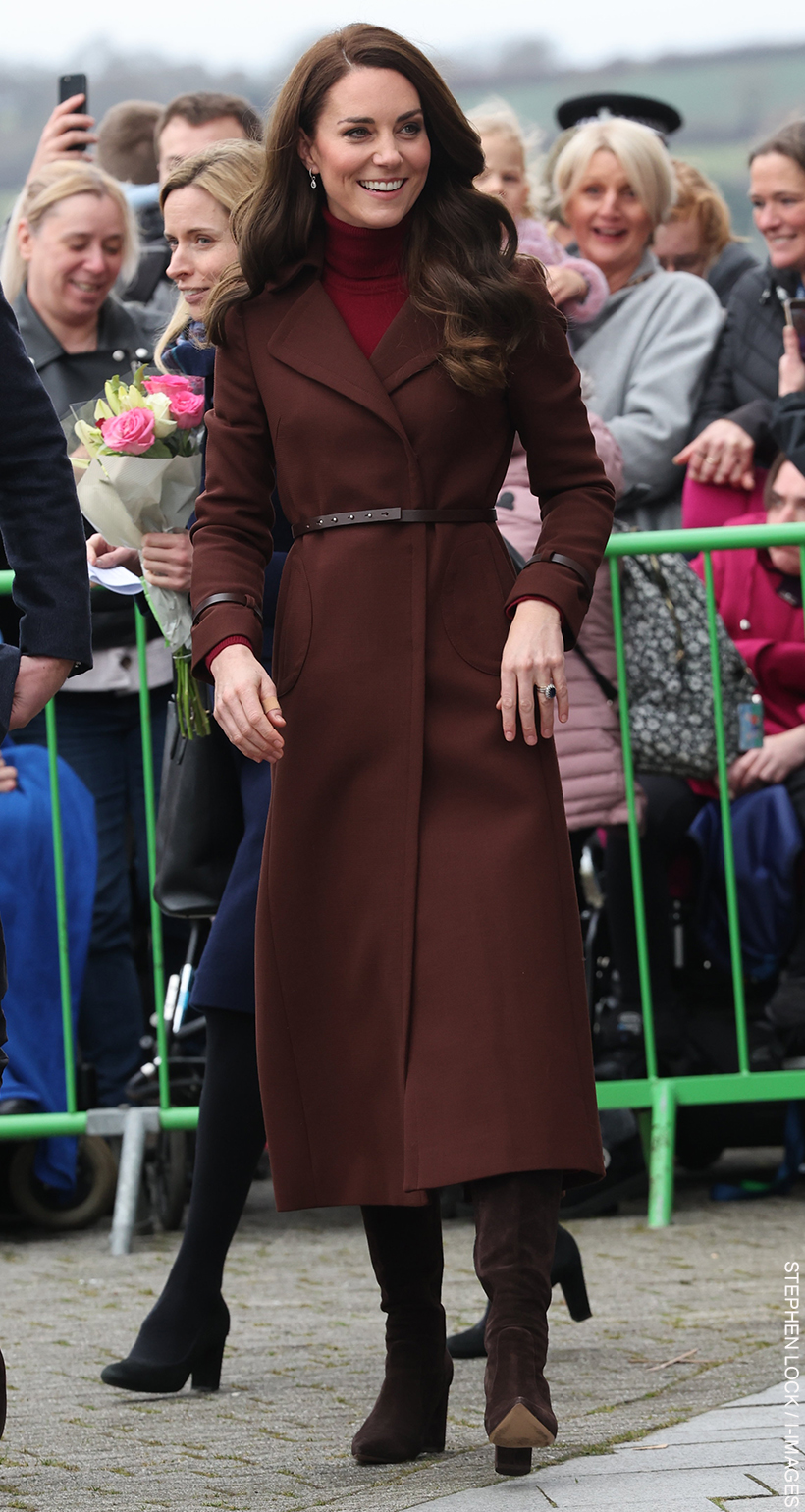 Prince William and Kate Middleton have arrived in Cornwall for their first official joint visit to the county since receiving their 'Duke and Duchess' titles last autumn following Queen Elizabeth's death and the accession of King Charles.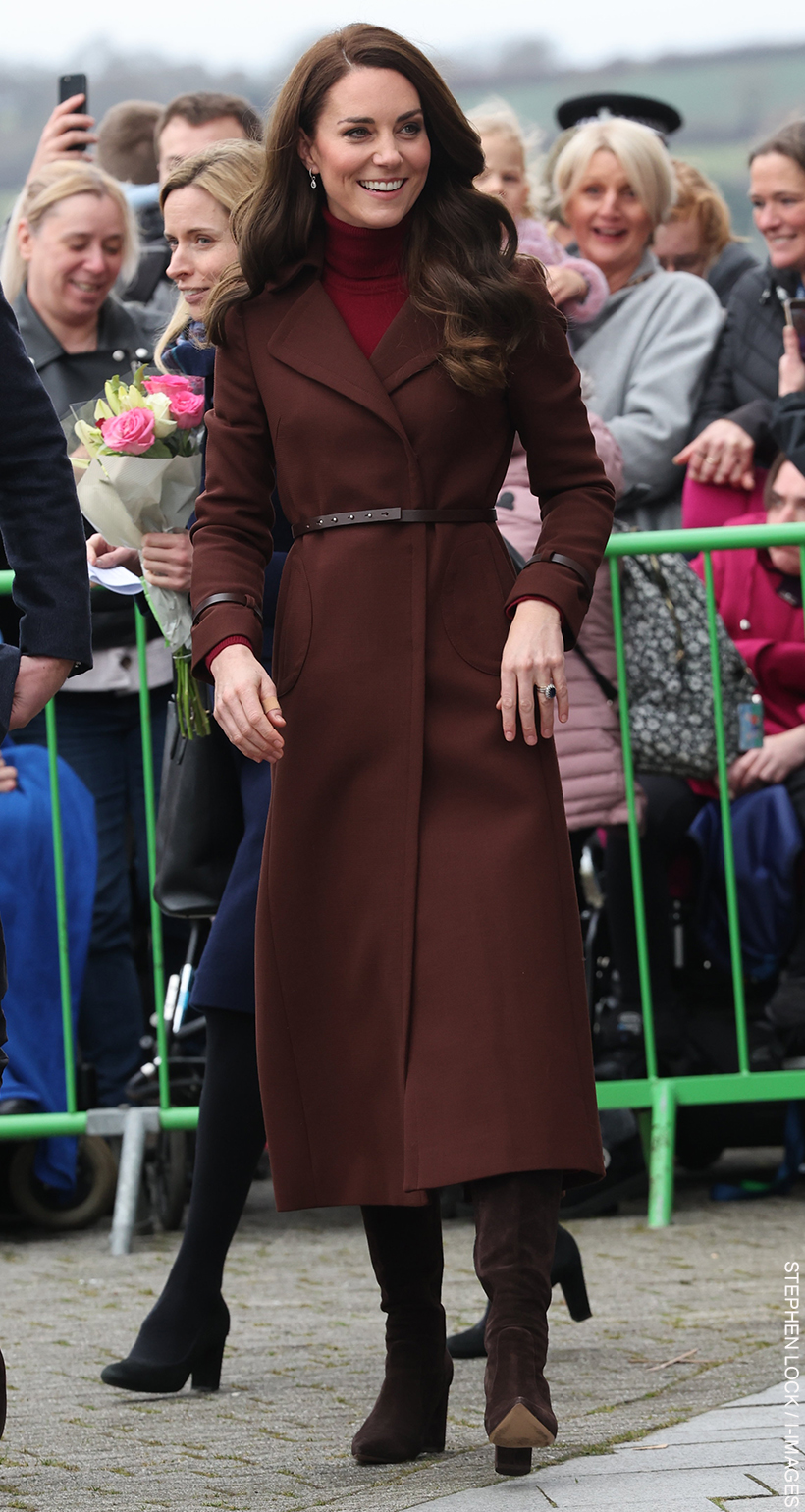 The royal couple will spend time in Falmouth, immersing themselves in the community and heritage of the region.
The pair will explore Cornwall's rich maritime heritage and visit a local community centre that is making a difference in the lives of the people by fostering a supportive community.
While it's William and Kate's first joint visit to Cornwall in their new roles, the Duke did pay a solo visit in November. He visited Newquay Orchard and met with organisations supporting the local community and staff working for the Duchy of Cornwall.
For the visit to Falmouth today, Princess wore a long brown coat. At first, many of us assumed she wore her Hobbs London Celeste coat in Chestnut brown. An old favourite that she debuted in 2012 and has worn six times in public to date.
However, upon closer inspection, this coat is new. The original Celeste hit Kate's knee. The Cornwall coat is a longer length. I do suspect Hobbs London remade the coat for the Princess.
GET THE LOOK:
Hobbs London no longer stock the Celeste coat, unfortunately. But never fear, I've found this similar coat in their current collection. It's a great alternative!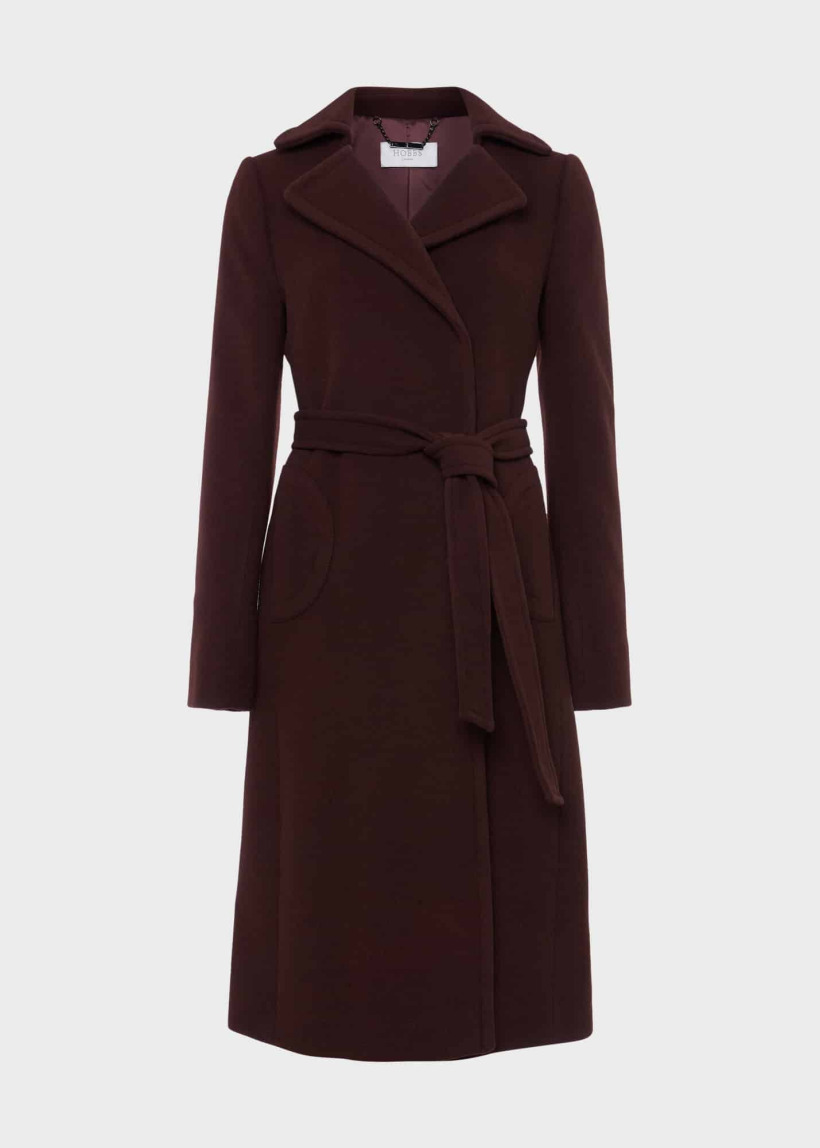 Hobb London Carissa Coat in Aubergine
Gorgeous aubergine colour, beautiful tailoring, quality wool fabric, flattering waist belt.