COPY KATE FOR LESS
House of Fraser has acquired and relaunched the Issa London brand.
Just days before her wedding in April 2011, The Duchess of Cambridge visited Warehouse on King's Road.  It was widely reported that she was shopping for honeymoon clothing.  For the trip, she wore this classic black dress by Issa London.  It remains a highly sought after piece today.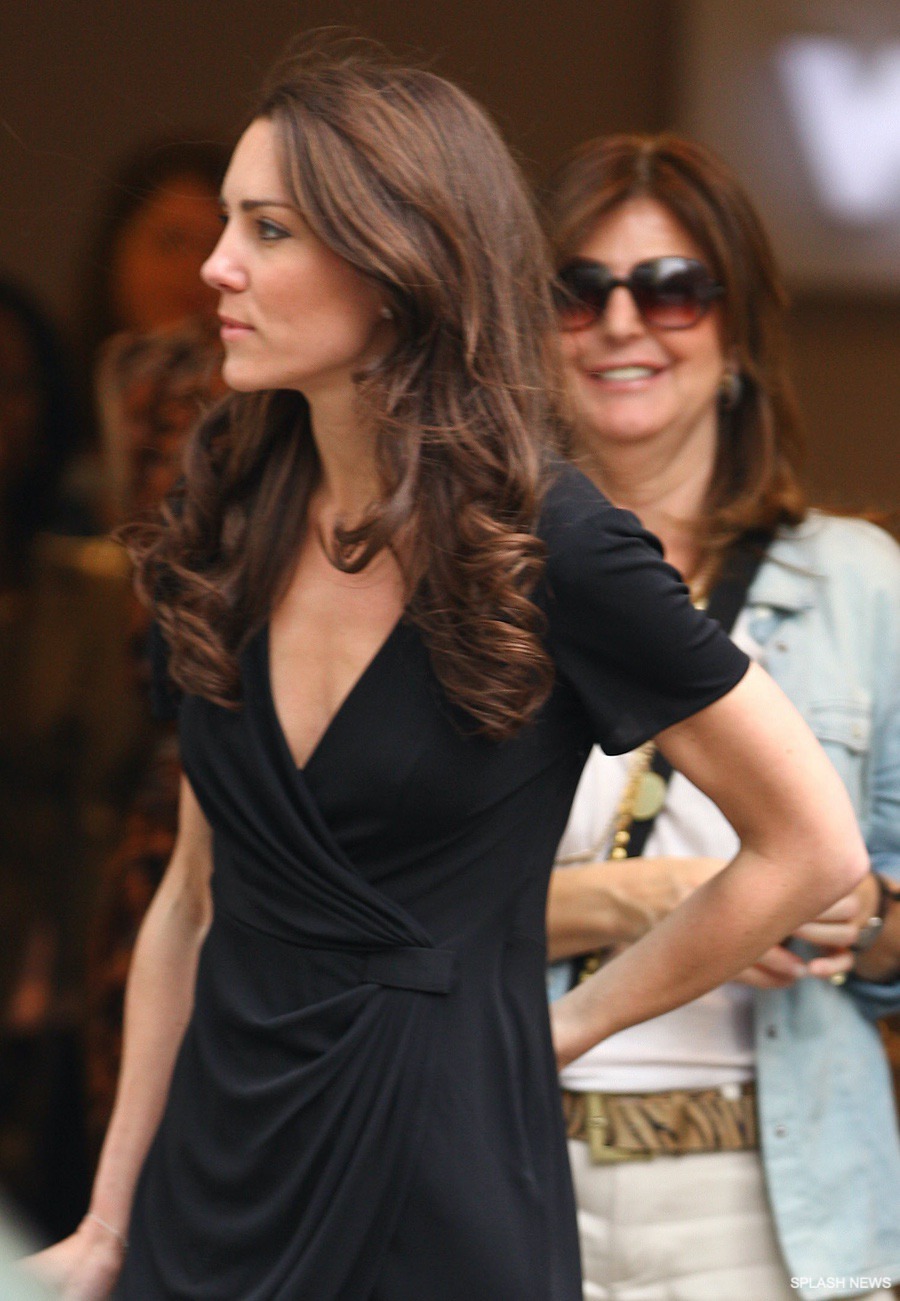 Kate paired the simple black wrap dress with a pair of brown kitten heeled shoes by Salvatore Ferragamo and her coordinating Prada bowling bag.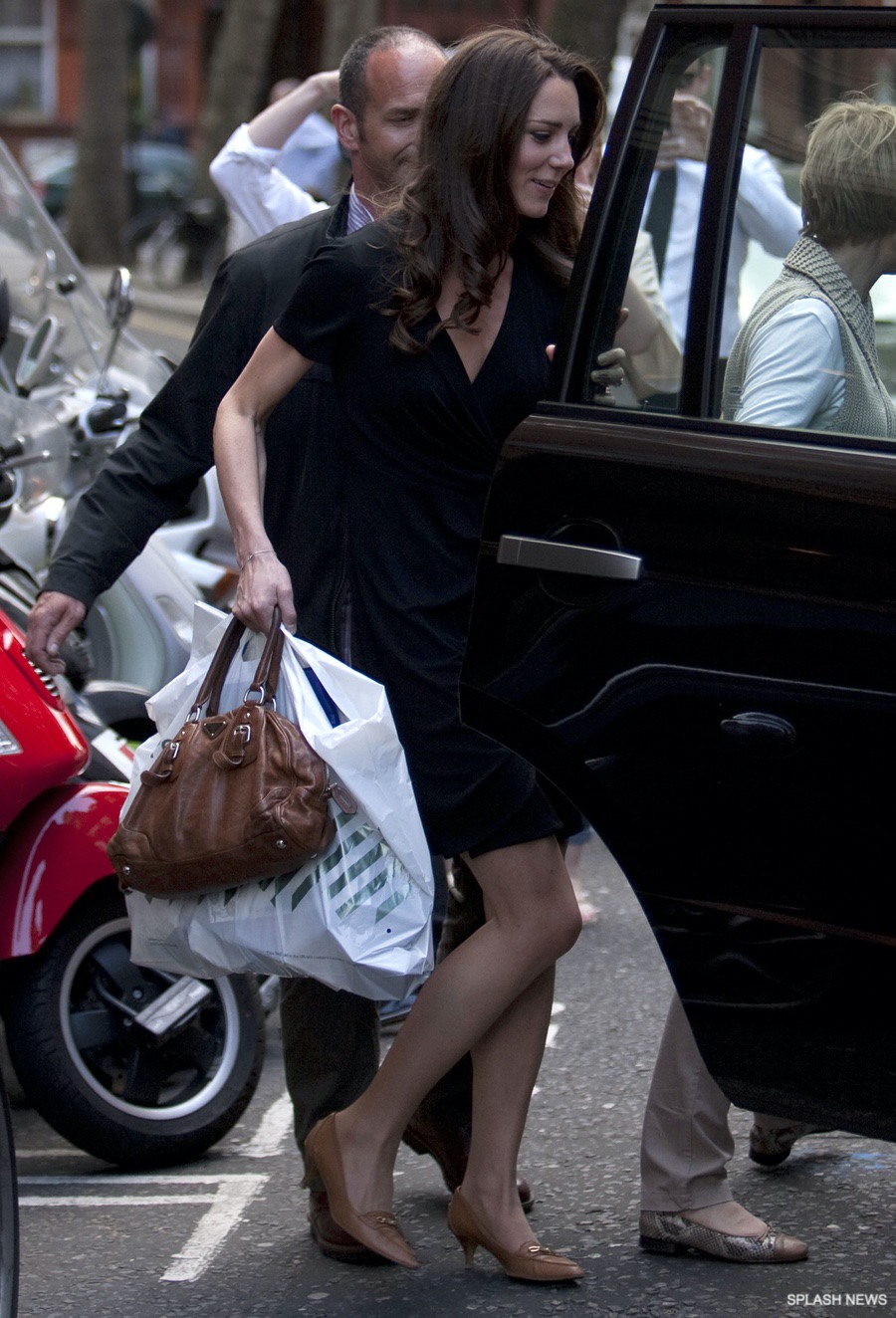 About the black Issa dress:
The dress features a deep V-neckline with gathering detail at the waist and a tailored silhouette.   It has short sleeves with slight gathering at the shoulder and back seam detailing.  There is some confusion about the dress's material online:  some sources cite it's silk while others say jersey.
Buying Kate's black Issa dress:
Sadly, the black Issa dress has now sold out.  If you'd like to own this exact dress, it's worth checking eBay to see if one pops up in your size.
In 2017, the luxury department store House of Fraser acquired the Issa London brand.  The company periodically re-release older designs from the archives, so it's worth checking their stock from time-to-time too.
Kate & Issa:
Kate has worn a number of dresses from Issa.  Most famously, she wore the brand's blue wrap dress when announcing her engagement to Prince William in 2011.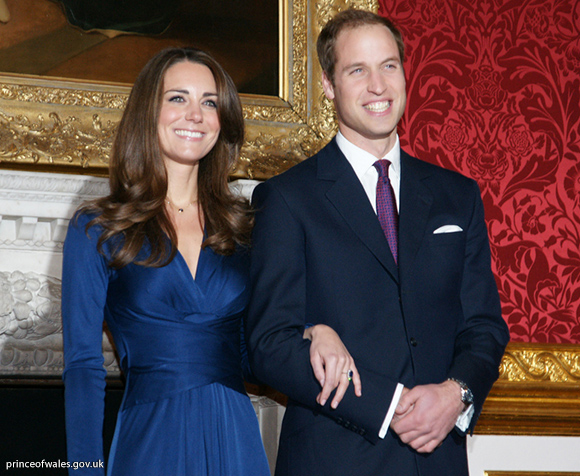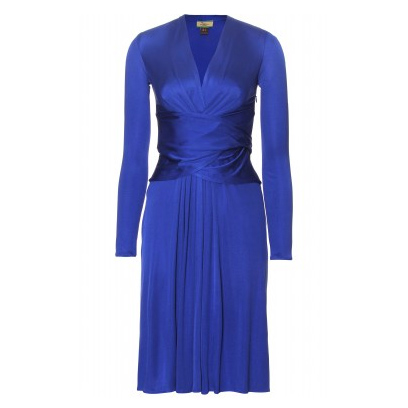 In addition, Kate wore two Issa dresses during the couple's first royal tour.  Here's the purple dress she wore during the evening celebrations on Canada Day: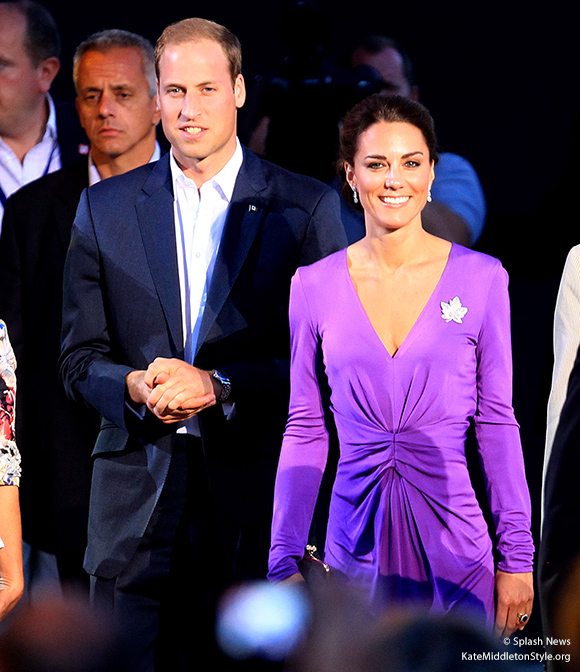 Kate hasn't been spotted wearing Issa since (to public engagements at least).  It is speculated that this is because she is distancing herself away from the label.  From WhatKateWore.com, via the Huffington Post –
Not only has the label's founder, Daniella Helayel, left the company but prior to her departure, she sold a controlling interest in the brand to Camilla al-Fayed. Why should that matter? Because her father, Mohamed al-Fayed, previous Harrod's owner, has been vocal in his belief the Royal Family is responsible for the death of his son, Dodi al-Fayed, along with Princess Diana. That topic is the subject of a film he financed, Unlawful Killing. In the movie, the Queen is referred to as 'a gangster in a tiara' and Prince Philip is called a psychopath.