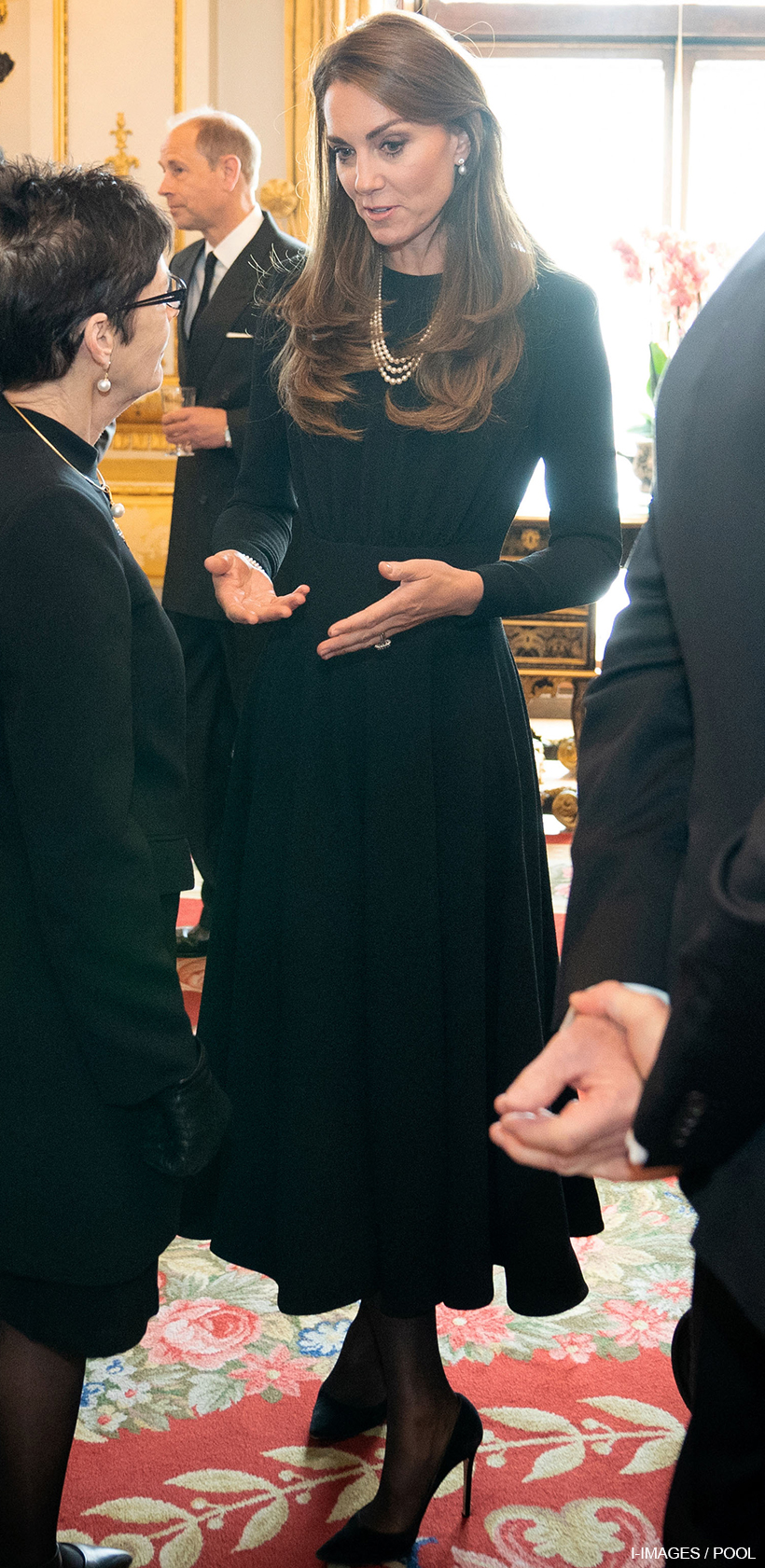 William and Kate joined the Royal Family in hosting a lunch for 14 Governors-General from across the Commonwealth this afternoon (17th September 2022).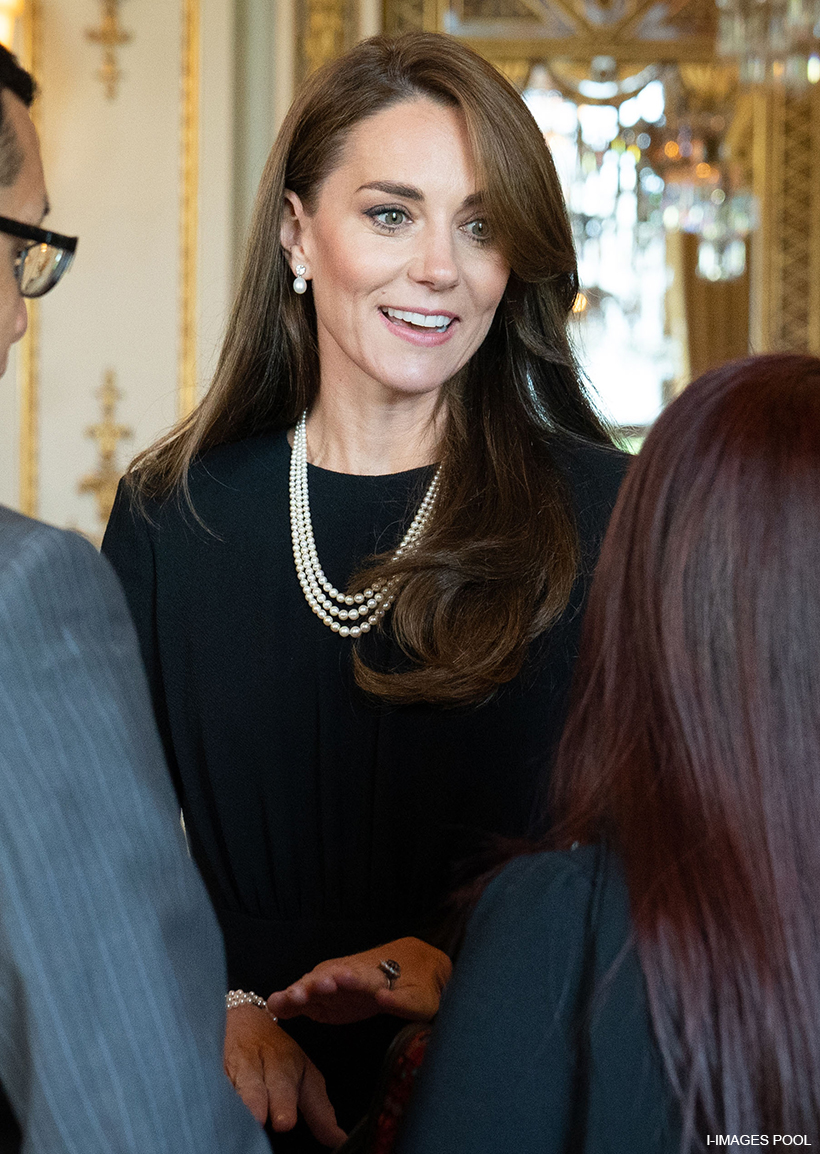 The Prince and Princess of Wales joined several working royals, including King Charles, Queen Camilla, The Princess Royal, The Earl of Wessex, and The Countess of Wessex for the luncheon at Buckingham Palace.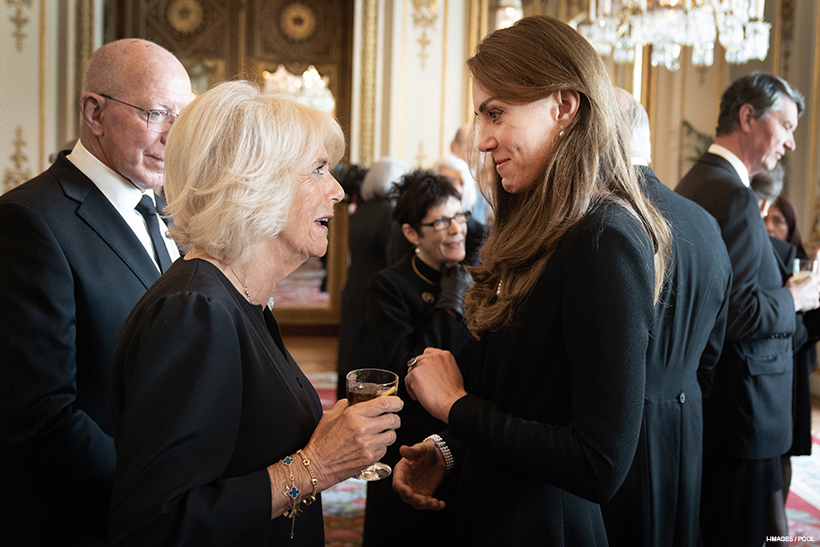 For those wondering, the Governors-General represent the monarch in overseas realms.
Long time readers will remember William and Kate meeting various Governor-Generals during overseas tours.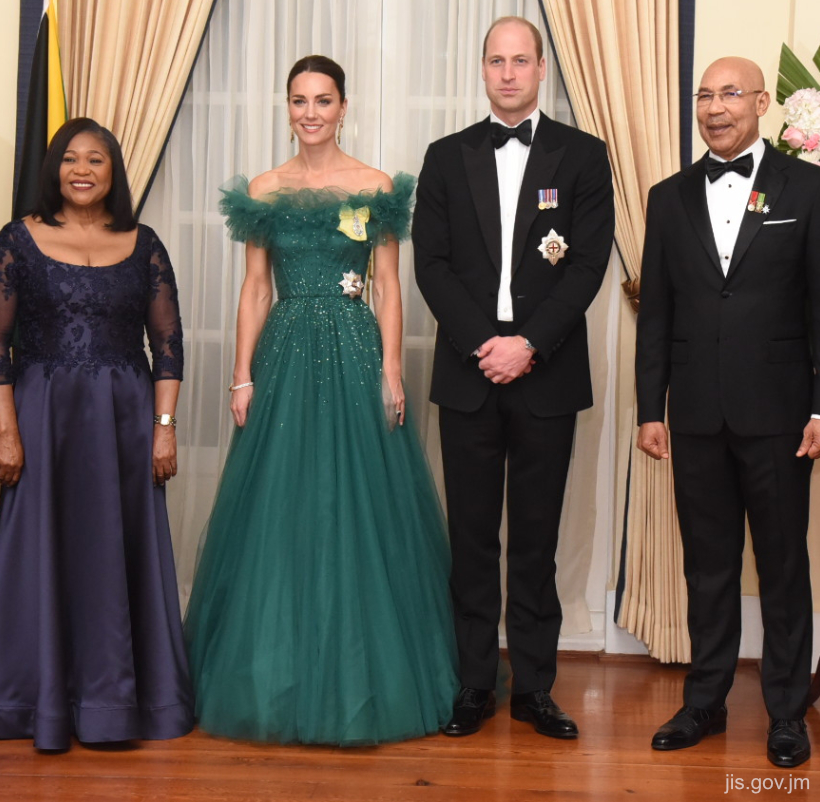 Pictured above: William and Kate at an evening reception with Jamaica's Governor-General, Sir Patrick Allen and his wife, Lady Patricia Allen, at their official residence, King's House, earlier this year.
The luncheon took place shortly after William and Charles conducted a surprise walkabout at Lambeth Bridge in London.
The pair spoke with people in The Queue waiting to see Queen Elizabeth II Lying-In-State. They stepped out of their cars to rapturous applause and cheers of "God Save The King." Charles asked people if they were cold. "I hope you're not too frozen," he asked one woman.
Meanwhile, William thanked people for joining The Queue to pay their respects. Many were excited to shake his hand.
Following the walkabout, the Prince posted the following Tweet: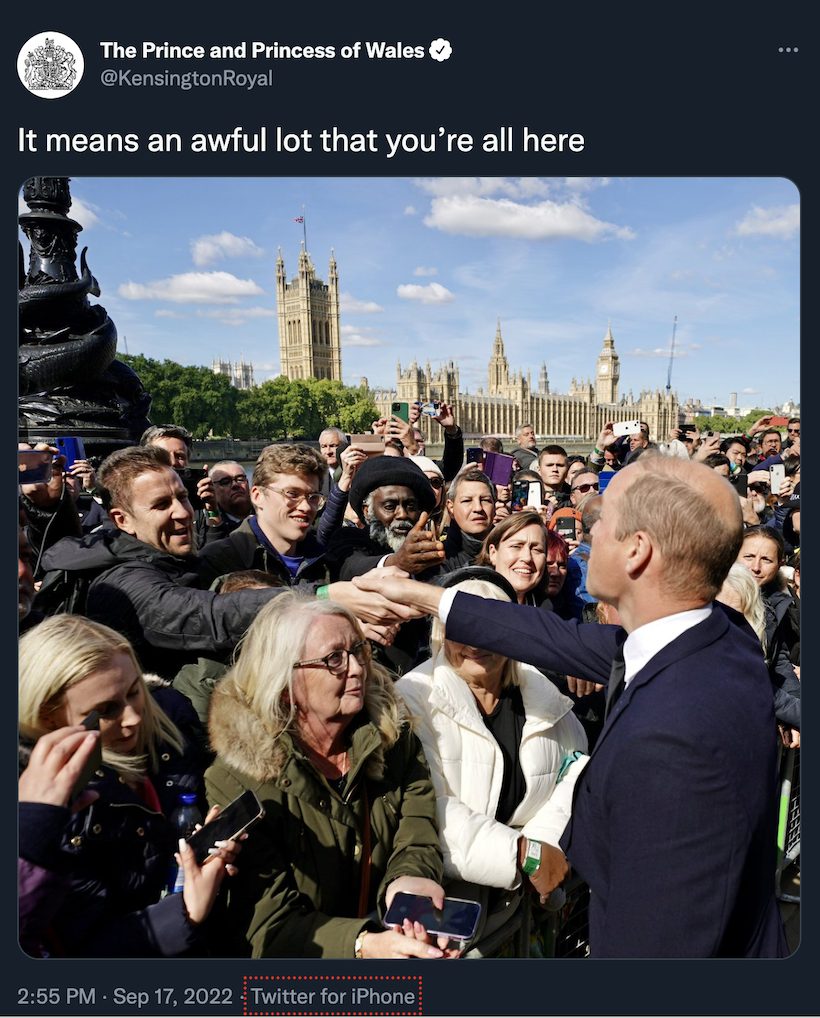 "It means an awful lot that you're all here"

The Prince of Wales
The father and son had just returned from a visit to the Metropolitan Police central control room where they'd thanked emergency service workers for their work and support ahead of the Queen's funeral on Monday.
"The workers will play a vital role in the Queen's funeral on Monday which has been described as Britain's biggest ever security operation."

Evening Standard
Let's pivot to Kate's fashion now. As with previous posts from the last nine days, I am not giving a full rundown of the Princess's clothing. I'll resume my normal posts after the official mourning period. I'll just provide a quick sentence or two for those seeking information.:
Today, the Duchess continued to wear simple black clothing with pearl jewellery, as one would expect of the royals in a period of mourning.
She layered a three-strand pearl necklace over a long black dress. The black dress is by Emilia Wickstead. It features ruched bodice and an a-line skirt.
Buckingham Palace confirmed Kate wore the late Queen's pearl necklace:
Kate, 40, paid homage to Queen Elizabeth in her jewelry choices. She wore a three-strand pearl necklace that belonged to the Queen, Buckingham Palace confirms. The necklace was a go-to piece for the record-breaking monarch.

Stephanie Petit for People
There's an article on the Queen's pearl necklaces on a blog titled Her Majesty's Jewel Vault, published in 2012. You can click here to read it for more infoformation.
Of course, the Queen wore her pearl necklaces frequently. They're synonymous with her style.
Princess Kate also wore "The Queen's Silver Jubilee Diamond and Pearl Earrings". You can read about the earrings on The Court Jeweller's blog here.
I'd expect Kate wore both pieces in tribute to the late Queen. As I've stated several times in the previous days, Royals often wear pearls while in mourning. It's a tradition that can be traced back to Queen Victoria.
Kate finished the look with the Nigel Milne 3-Strand Pearl Bracelet, which previously belonged to Princess Diana.
It's likely the Princess wore her Gianvito Rossi 105 pumps in black suede too, though I have not confirmed this yet. But they're a favourite. She wears them often.