Kate Middleton owns a pair of Cornelia James gloves with a small bow on the cuff. They're the 'Beatrice' style in black: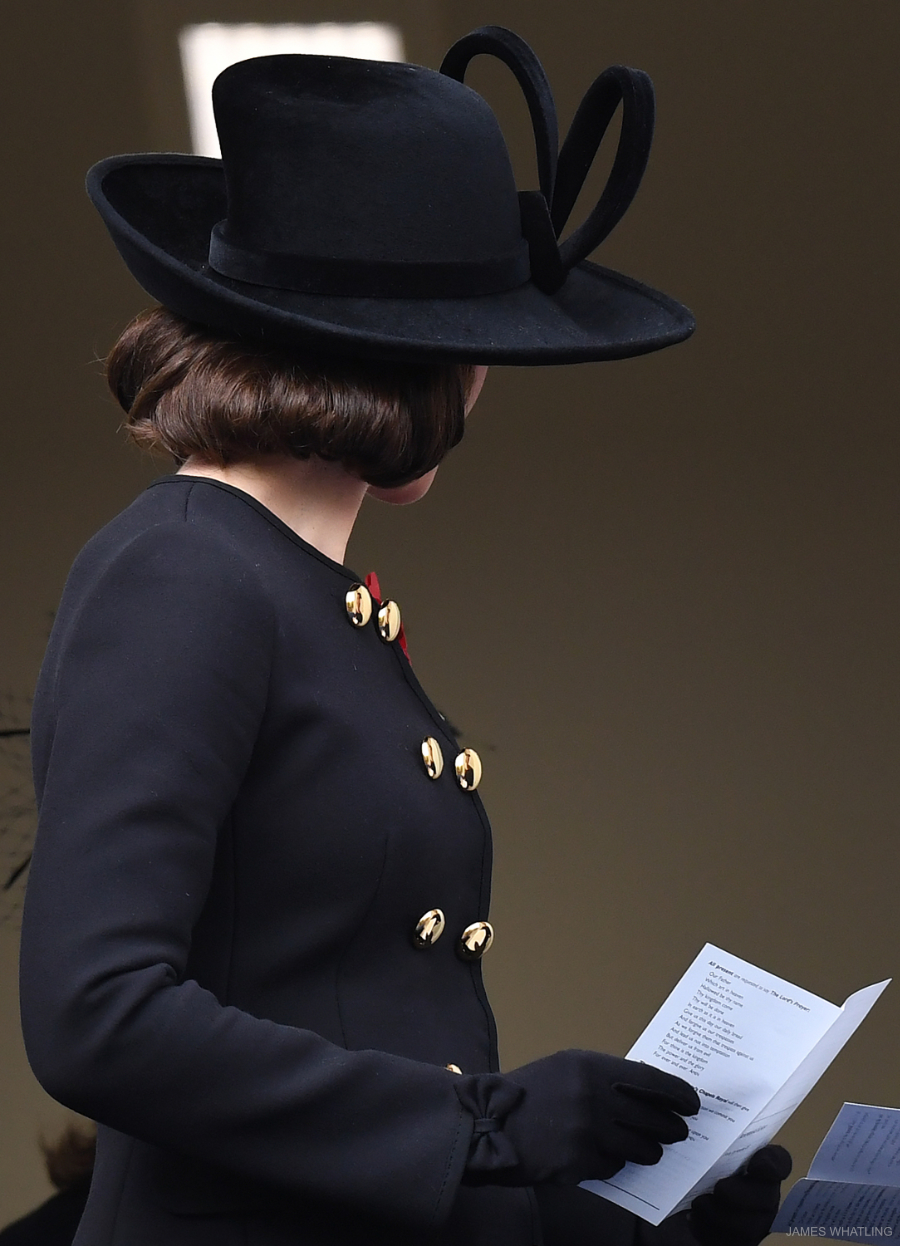 Kate debuted the black bow gloves at the National Service of Remembrance in 2017 (pictured above).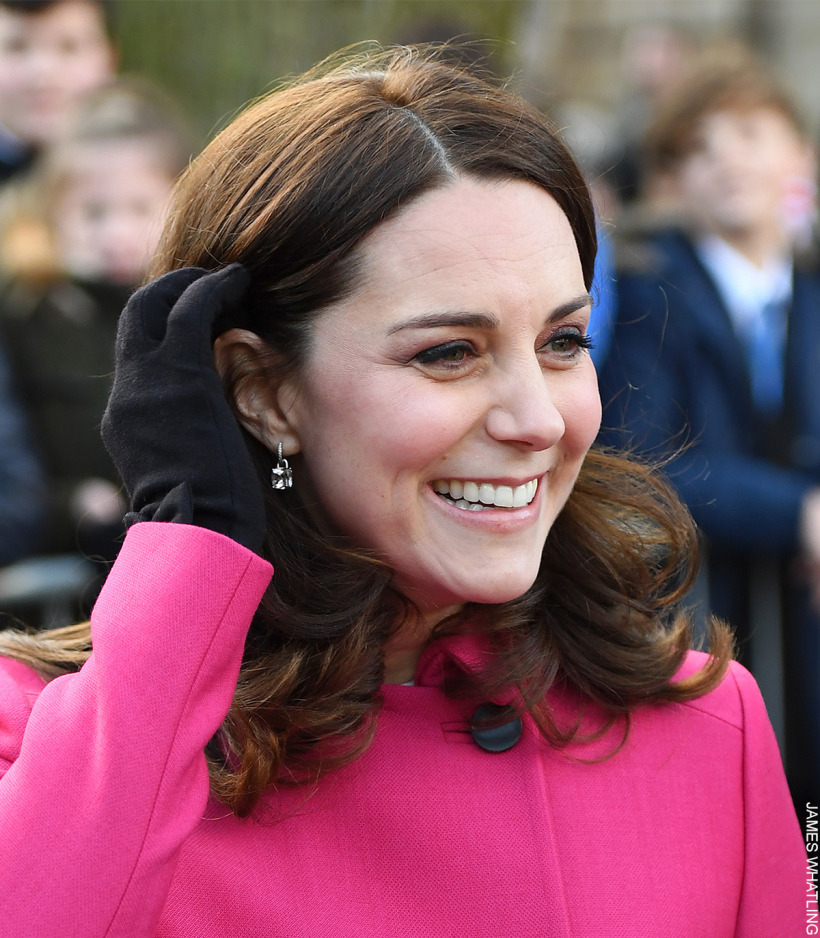 She's worn them at least four more times in public to date, including during a trip to Coventry in 2018 (pictured above).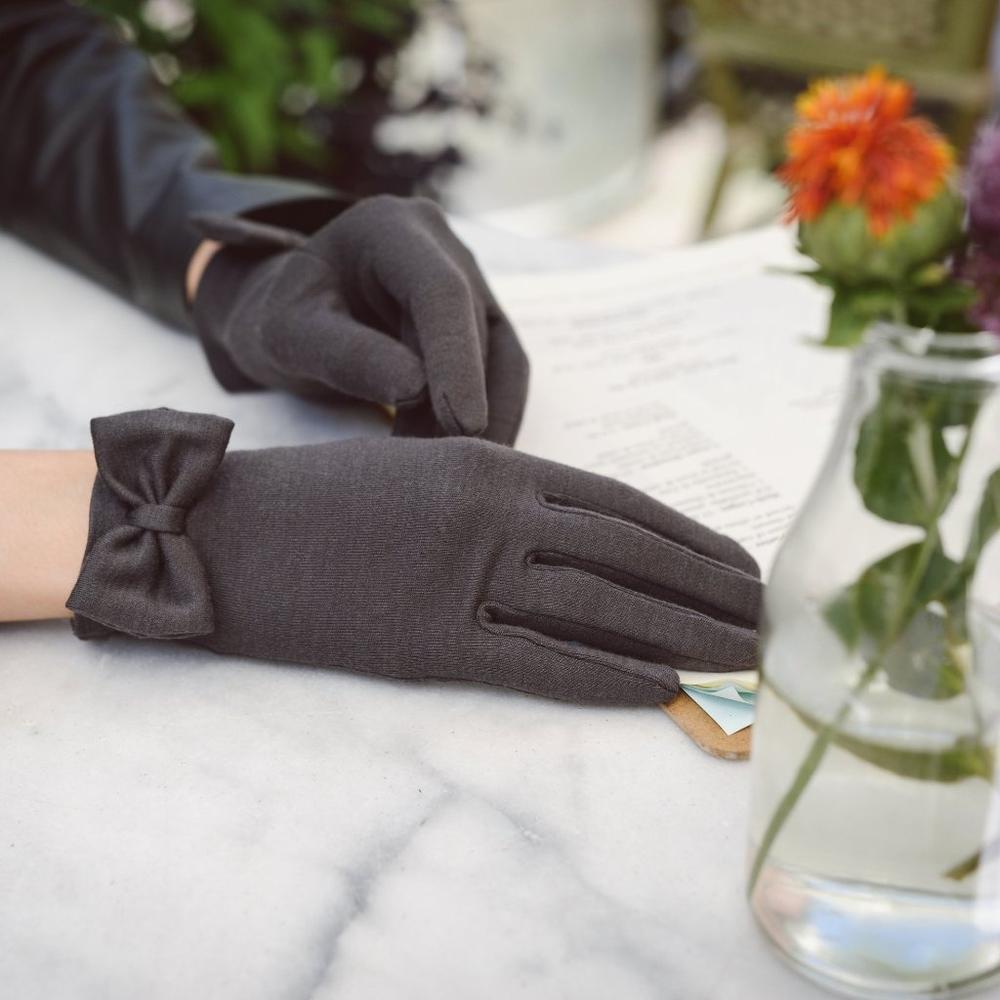 Fun fact, Princess Kate also owns the same pair of gloves in navy blue.
About the Beatrice bow gloves:
Crafted from black merino wool sourced from Australia, the Beatrice gloves exude understated elegance. The soft fabric seamlessly envelopes the hands, while the striking bow detail at the wrist serves as a chic focal point.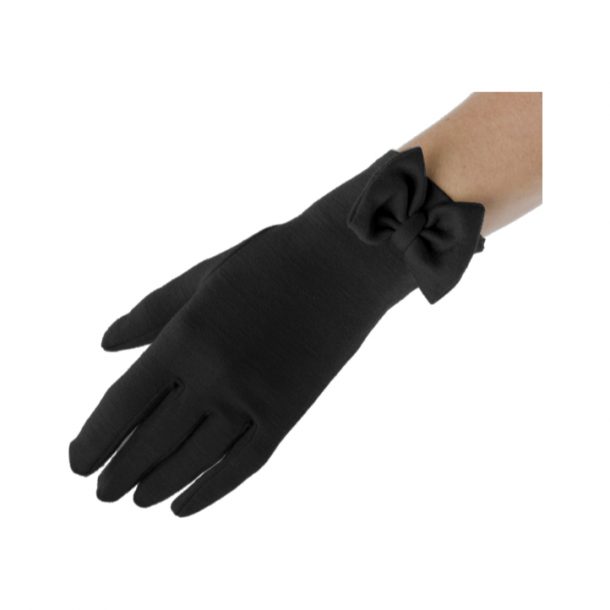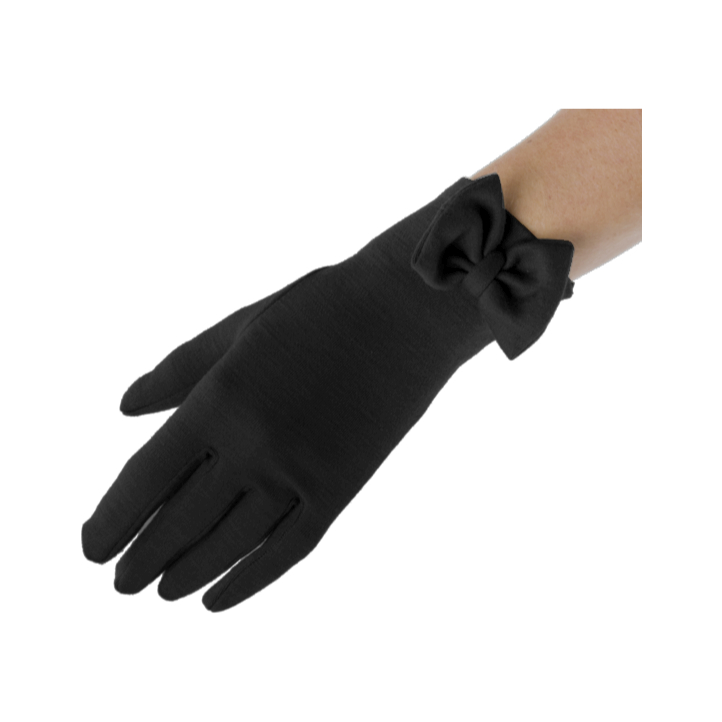 The Beatrice gloves are designed to be practical, warm and stylish. They are perfect for those brisk days when you want to make a statement without uttering a word.
Cornelia James makes the gloves to order in their English workshop.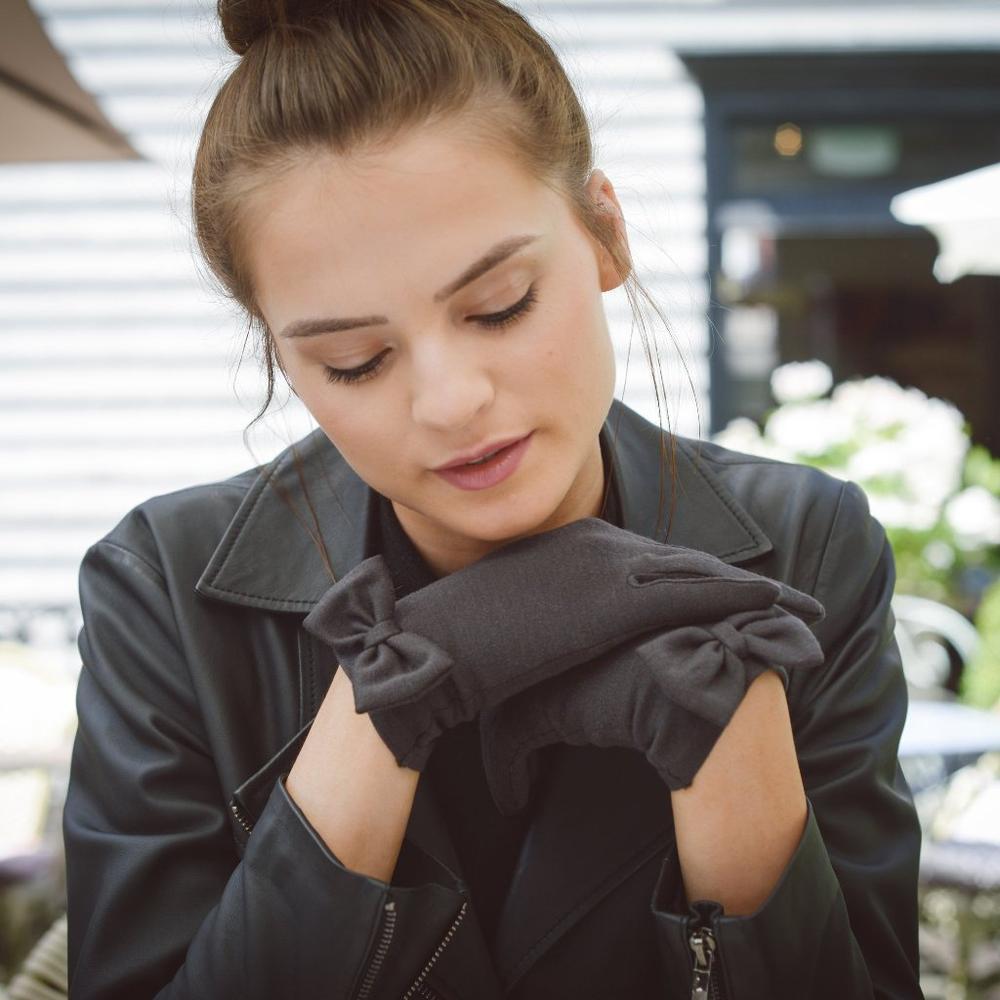 The Beatrice style comes in seven other colours. In addition to black, find them in navy blue, biscuit, plum, elephant grey, forest green, chocolate brown and red.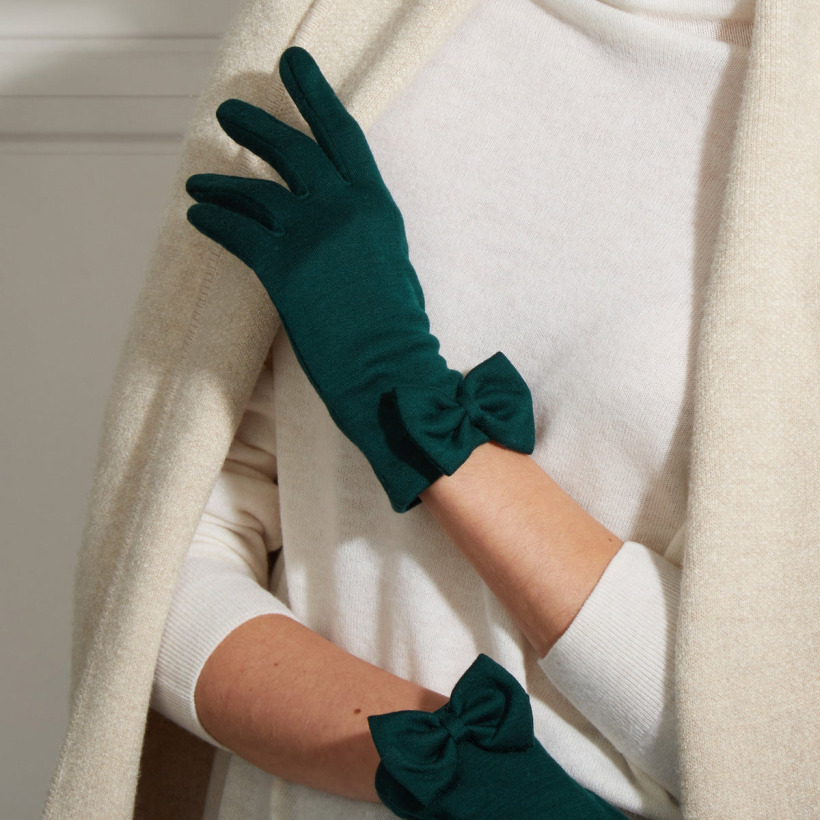 Where can I buy the Cornelia James gloves?
You'll find the gloves on the Cornelia James website. This style retails for £135 GBP / $167 USD at the time of writing. Other currencies available, and the company ships all over the world.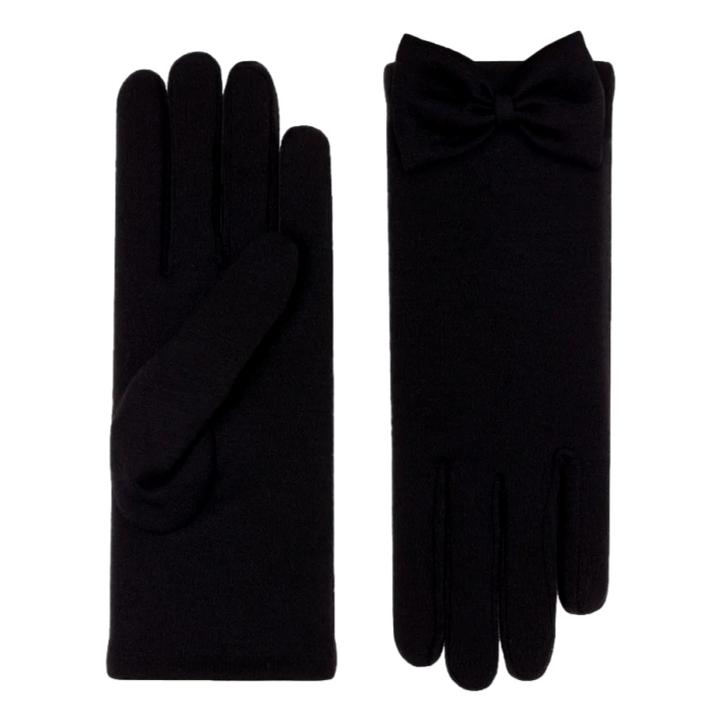 Shop Kate's Gloves:
Elevate your winter ensemble with these sophisticated merino wool gloves. Not just a barrier against the cold, they're a statement piece, blending timeless elegance with modern flair. The soft fabric promises warmth, while the chic bow detailing at the wrist whispers of high-fashion finesse.
Royal Warrant:
Cornelia James has held a Royal Warrant since 1978.
The company first made a pair of gloves for The Queen back in 1947, when she was still Princess Elizabeth. The gloves formed part of the princess's 'going away outfit' following her marriage to Prince Philip.
We are glove makers. That is really all we do. But we try to do it really well and we have been doing it for a long time.

Cornelia James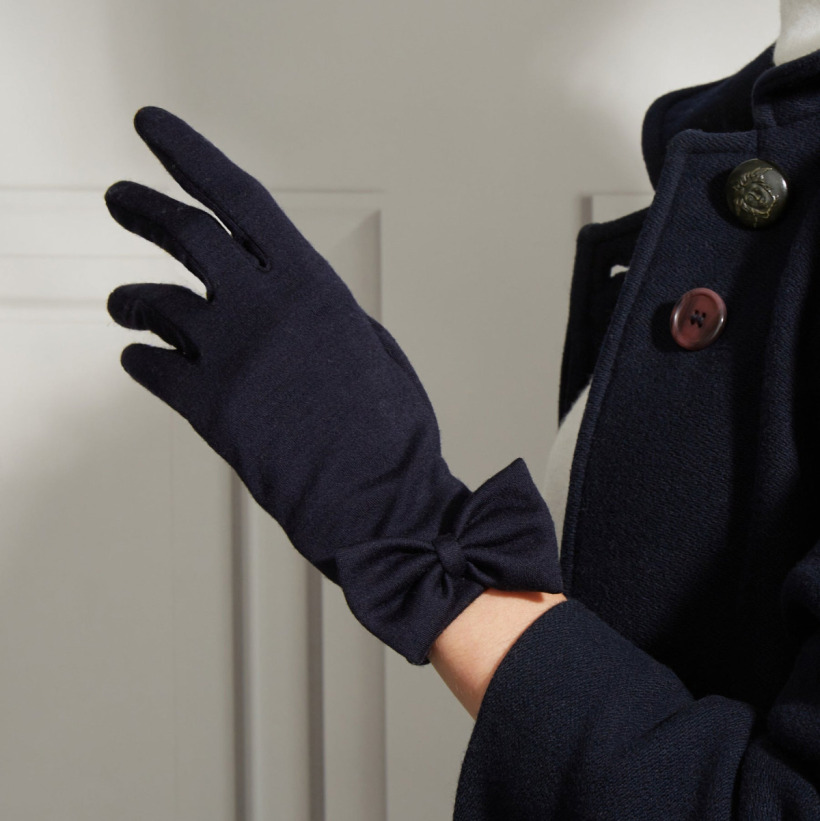 Kate Middleton wearing Cornelia James Gloves:
Cornelia James are Kate's go-to for gloves. Time and again, Kate has been spotted wearing the company's gloves, be it at formal ceremonies or during routine royal engagements.
In addition to the Beatrice gloves in black and navy, we've spotted the Princess in the following styles: