Kate Middleton has been spotted wearing Emmy London's Josie heels in a stunning shade of dark forest green, aptly named 'Greenery'.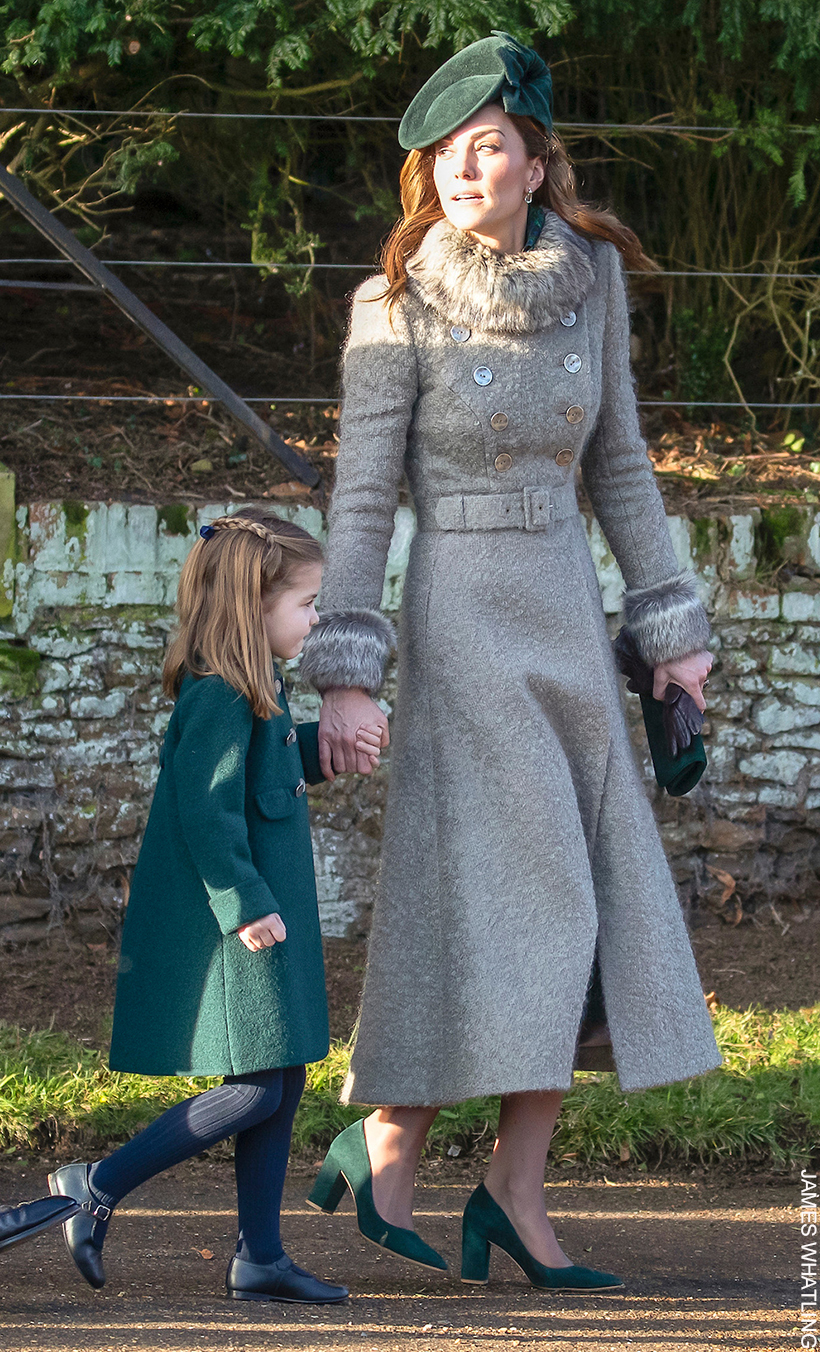 We've seen the Princess don these elegant block heels twice to date. The first sighting occurred on Christmas Day in 2019 when she attended a church service at St. Mary Magdalene, Sandringham (pictured above).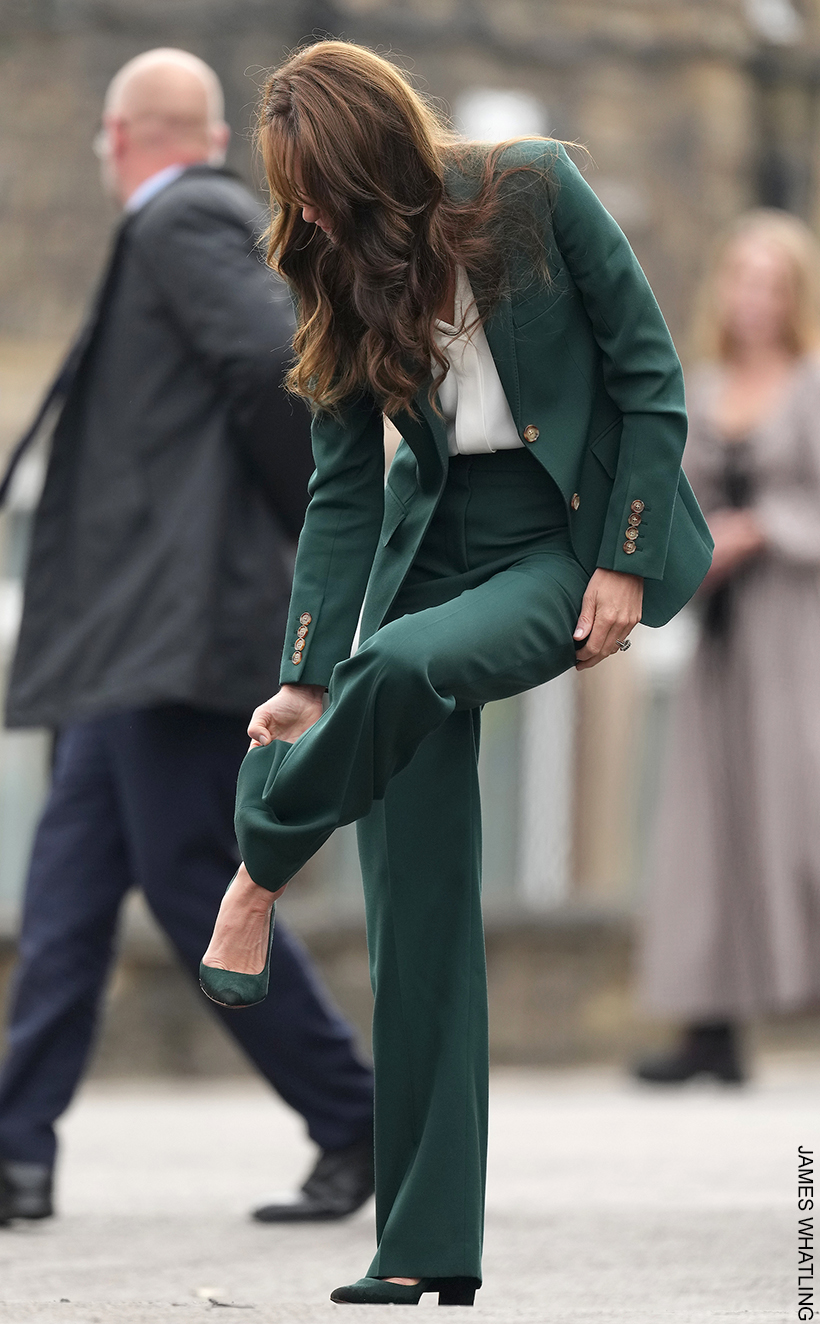 Kate wore the shoes again in public almost four years later, for an afternoon of engagements at textile mills across the North of England.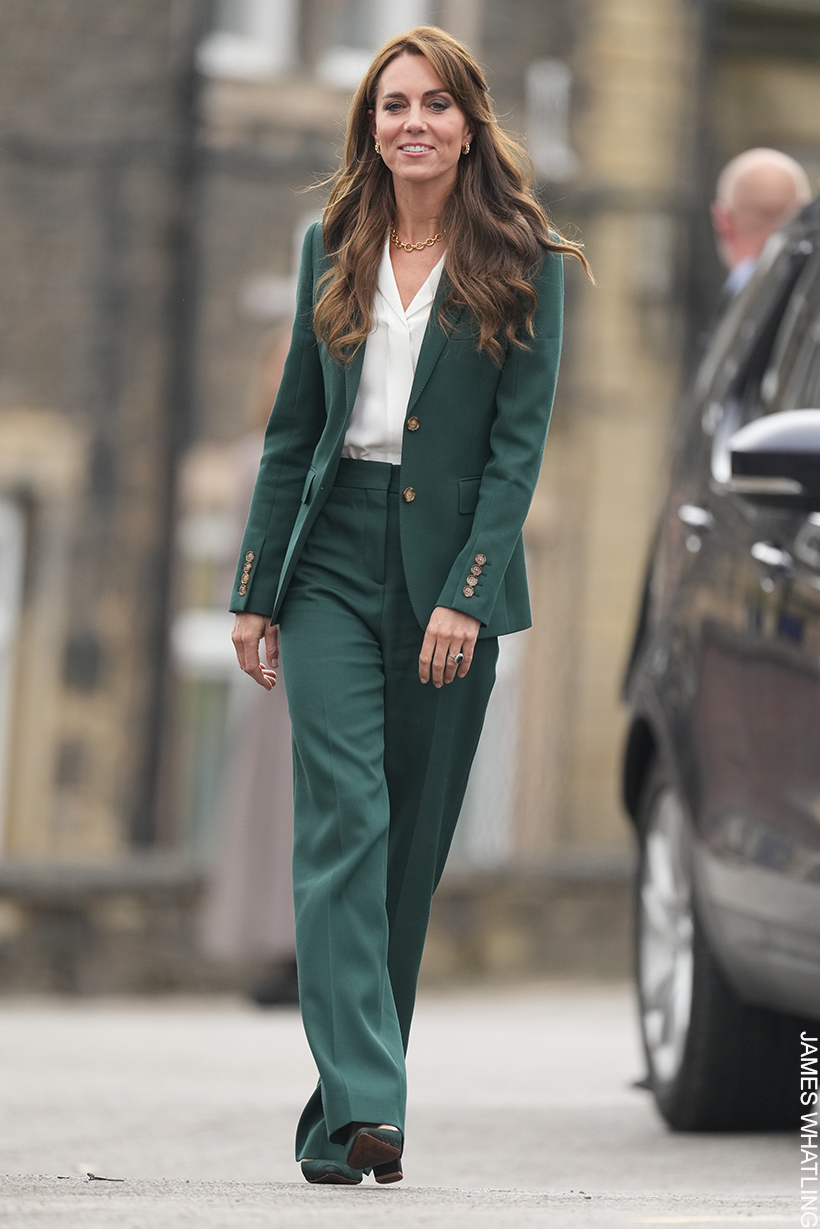 About the Emmy Josie Block Heel Pumps in Greenery:
These elegant, forest-green heels feature a pointed toe and a chic 85mm / 3.2inch block heel.
The Josie model is as stylish as it is comfortable. The luxuriously padded insole ensures maximum coziness, while the dark green shade adds a pop of seasonal flair.
Vogue.com even praises these beauties: "Consider it the perfect work shoe for fall, and it's a style you could even commute in (because we've all done the shoe swap once at the office)."
Key Details:
100% Suede Upper
100% Leather Lining
100% Leather Sole
Handmade In Portugal
Find the shoes at EmmyLondon.com for £445 – the company do ship internationally but double check the product page description for information about taxes and duties in your location.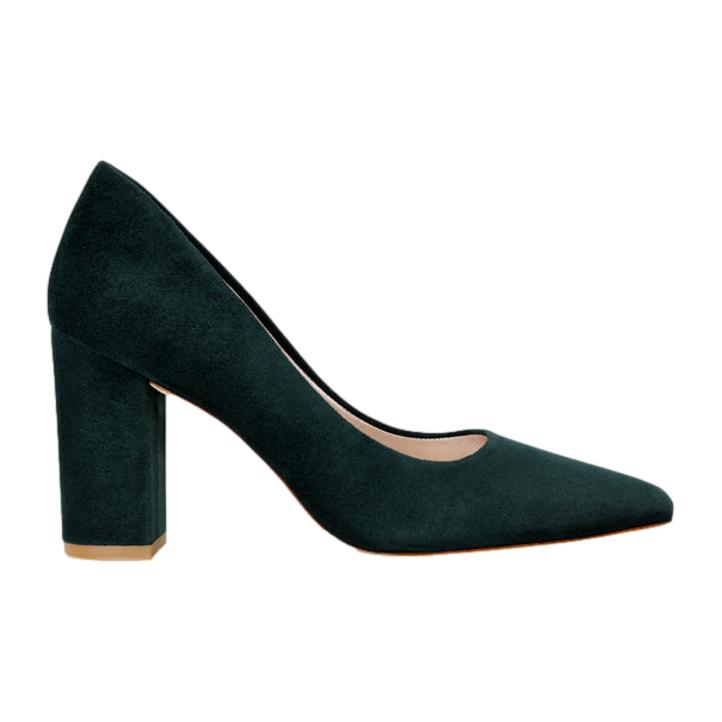 Emmy London Josie Block Heel Pumps in Greenery
Step into autumn and winter with these elegant forest-green heels. The perfect stylish yet comfortable heel for the colder months. These could well be your new favourite!
Emmy London Is One of Kate's Go-To Brands:
Kate's been a loyal customer of Emmy London for years. Her collection spans over a dozen pairs of their chic heels and an equally enviable selection of handbags.
About Emmy London:
For those new to the brand, Emmy London is a South Kensington-based boutique run by Emmy Scarterfield and her husband Dickie. The brand places a strong emphasis on handmade craftsmanship and is widely recognised for its bridal and event shoes. Perfect for those who appreciate the finer things in life.