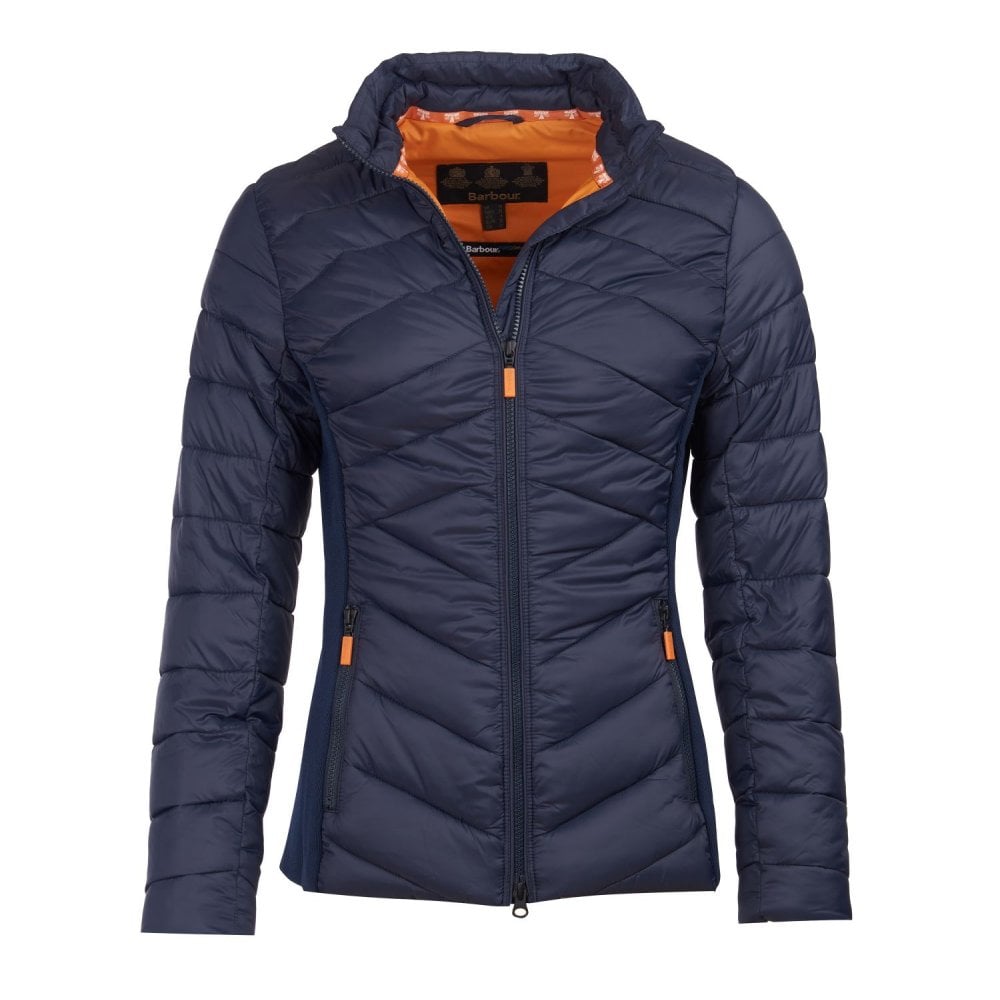 Kate Middleton owns the Barbour Longshore Quilted Jacket in navy.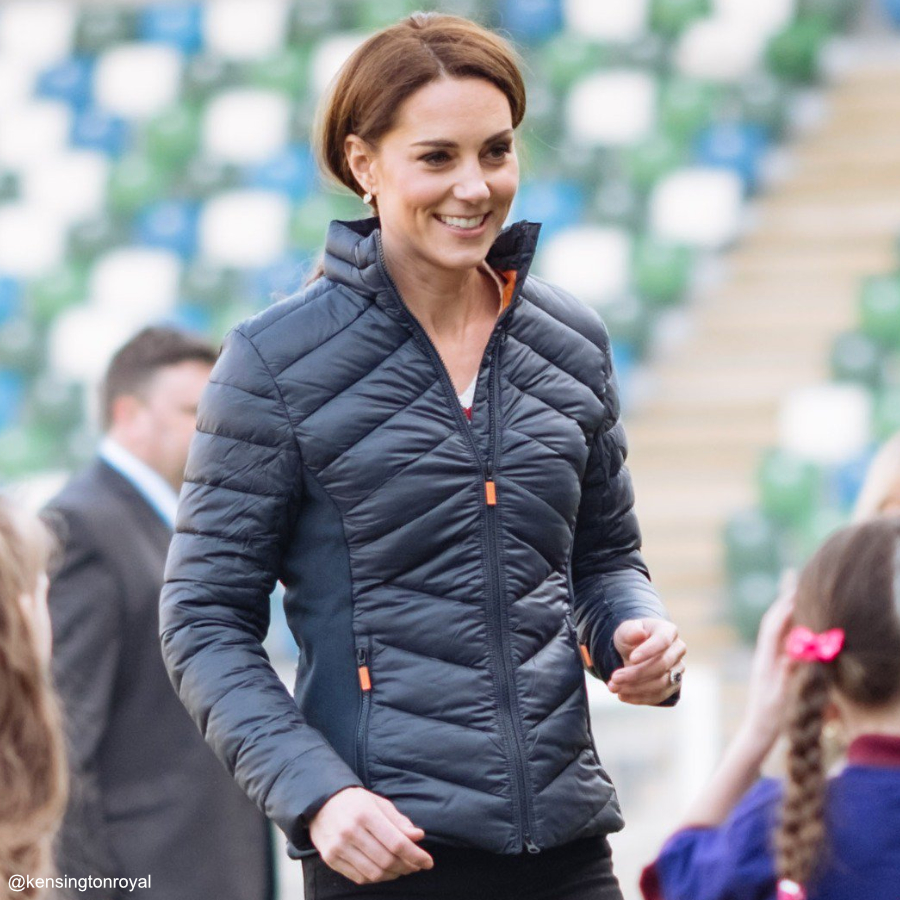 We first spotted the Princess wearing the jacket in 2019 during a visit to Northern Ireland (pictured above).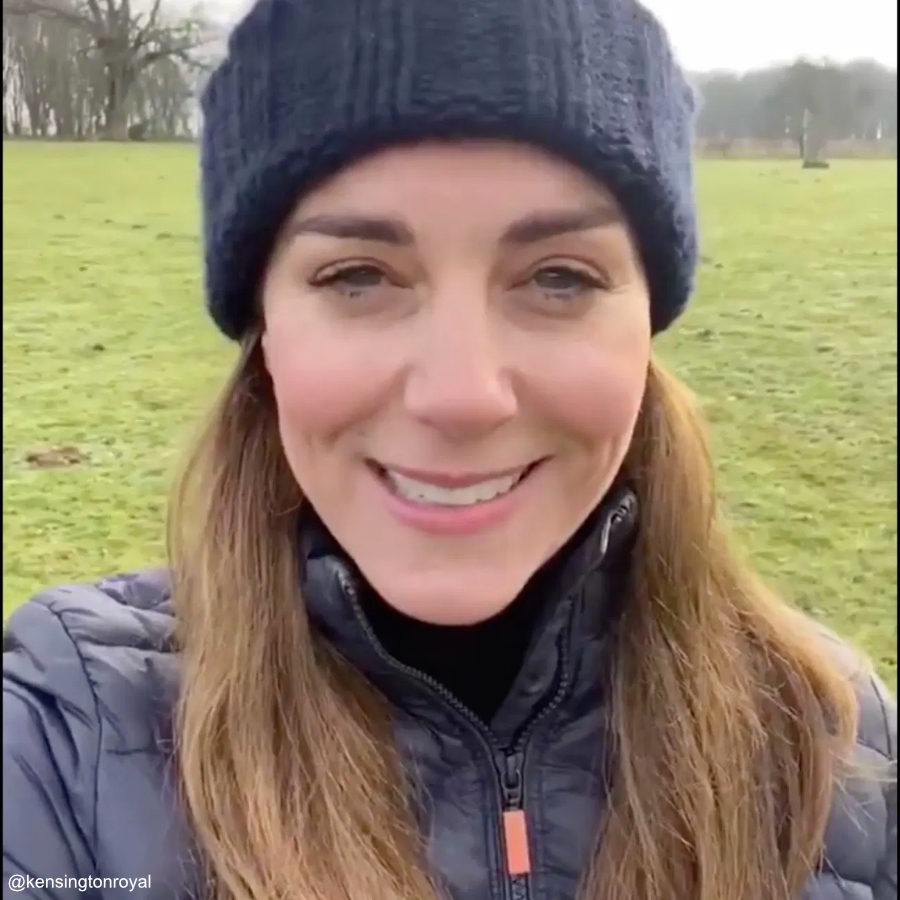 She's worn the jacket five more times in public since that engagement. Most recently, in May 2021 for a 'land yachting' activity on a Scottish beach (pictured below).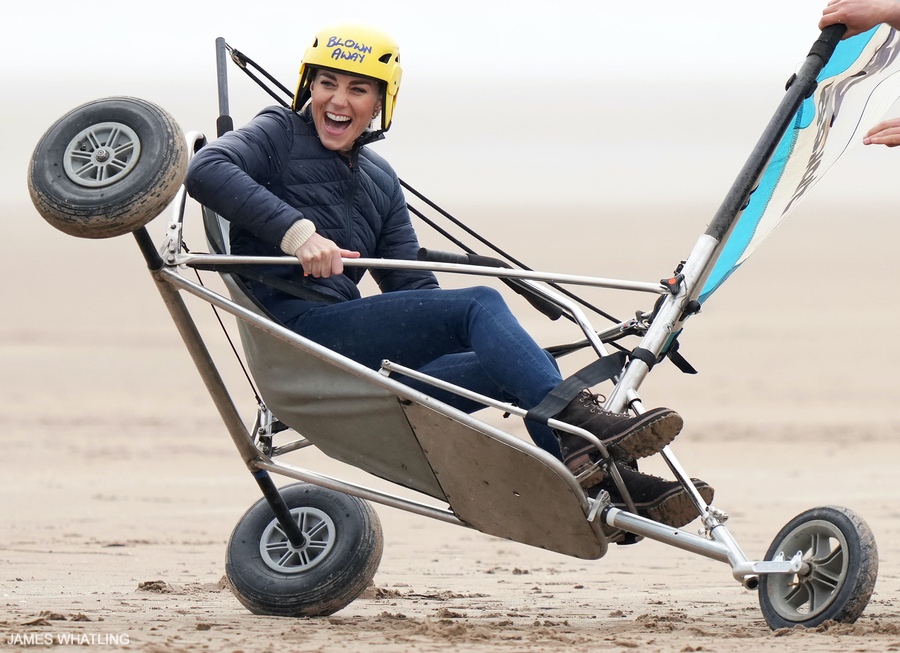 About Kate's blue quilted Barbour jacket:
The sporty royal clearly needed a stylish, practical and lightweight jacket to add to her collection. The Longshore fits the bill.
The classic cut, chevron baffles, stretch-fabric side panels and diamond waist detail all provide a feminine, figure-flattering fit. While the practical funnel collar keeps the wind at bay on a chilly day.
The contrasting marigold orange lining and zipper tabs all provide a pop of colour.
Buying Kate's jacket:
The jacket is still available to buy. RRP: £159
Offer: £126 at Philip Morris & Son.
Kate wearing Barbour:
Kate Middleton owns three Barbour jackets (that we know of!).
In addition to the Longshore style pictured on this page, she's worn the Waxed Defence Jacket regularly over the last 11 years (pictured above left). She debuted Edith jacket from the Alexa Chung collaboration in November 2020 (pictured above right).
About Barbour:
Barbour is a British luxury lifestyle brand with a 100+ year pedigree—they celebrated their centenary in 1994. The company is well-known for manufacturing wax jackets at their factory in South Shields, North East England. According to this newspaper article, the factory produces 650 jackets every day!
Barbour has a fascinating history—from releasing a motorcycle range worn by British International teams in the 1930s to clothing the Submarine Service during World War II. Read more about their history on this page.
The company received their first Royal warrant in 1974. They hold three to date: from The Duke of Edinburgh, The Prince of Wales and HM The Queen.