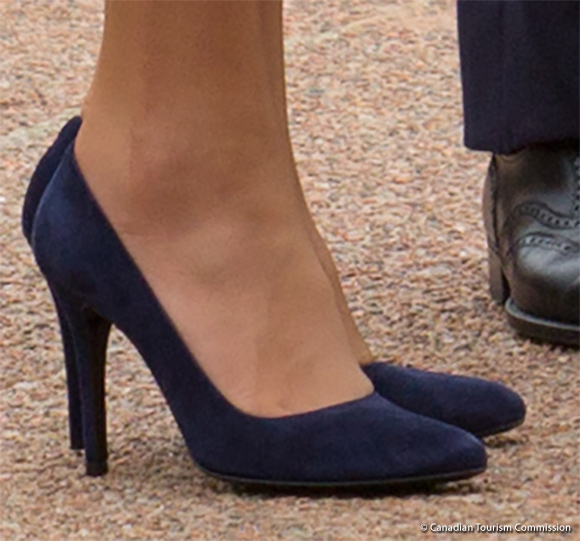 Kate first wore these heels (in public) during an official visit to Charlottetown, Prince Edward Island in Canada during the 2011 tour.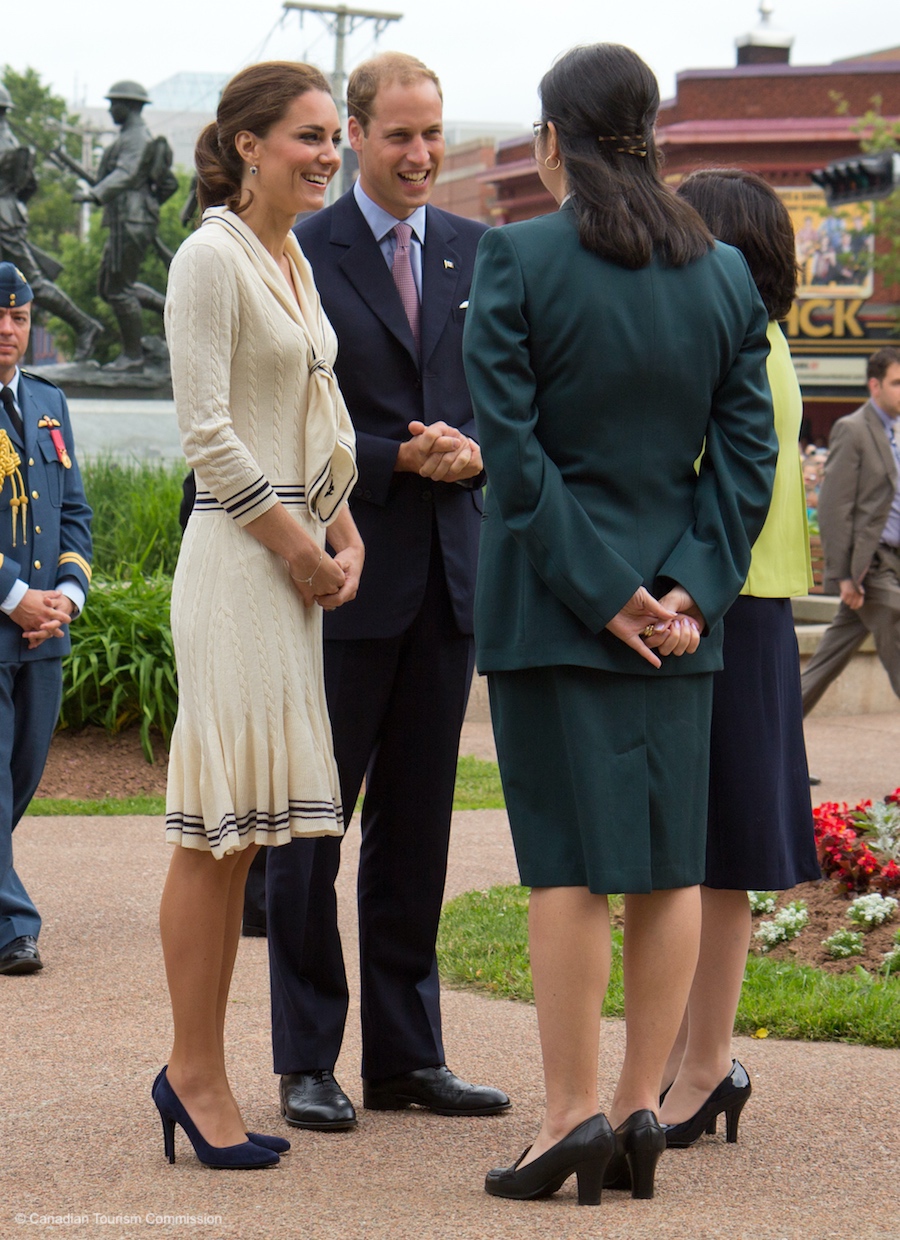 We know they're by Alexander McQueen because we've seen the writing on the sole of the shoe in high-quality photographs.
Sadly, we have no further details about the shoes.