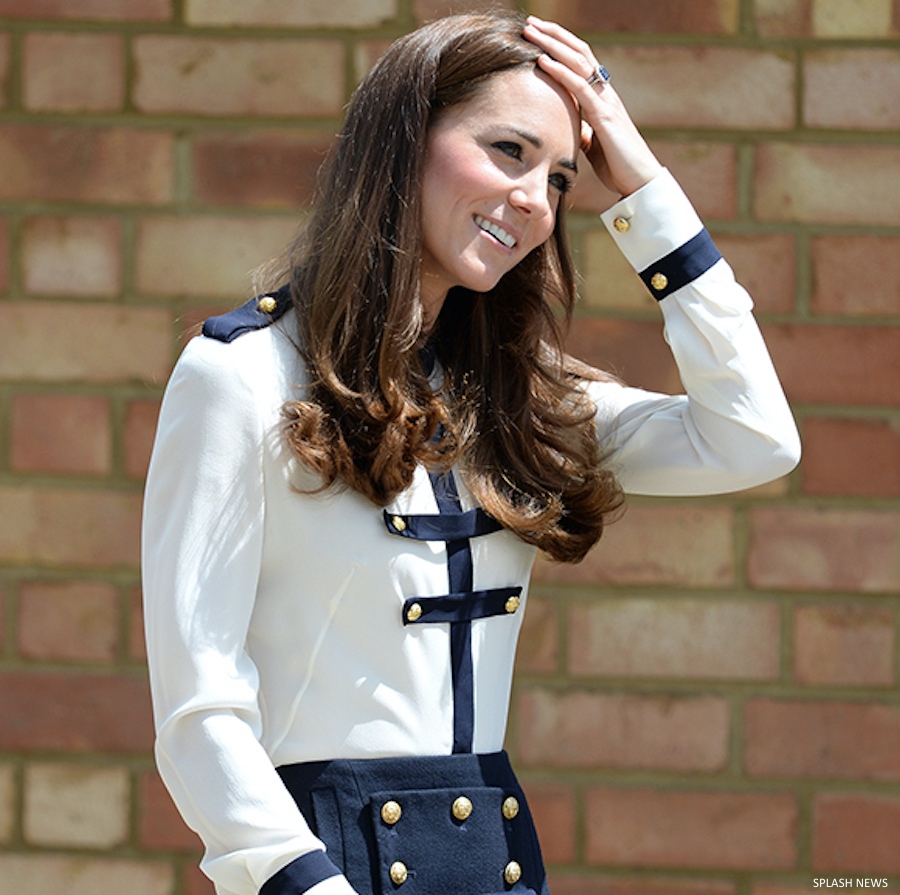 This afternoon Kate toured and officially reopened the famous Bletchley Park code-breaking centre in Buckinghamshire.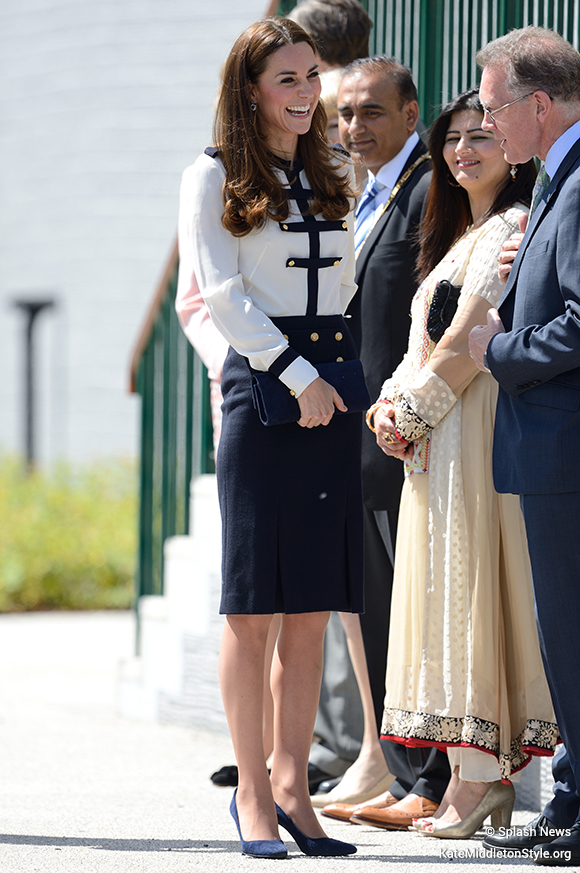 The buildings have undergone significant restoration over the last 12 months, returning them to their WWII appearance after an injection of £8 million from the Heritage Lottery Fund.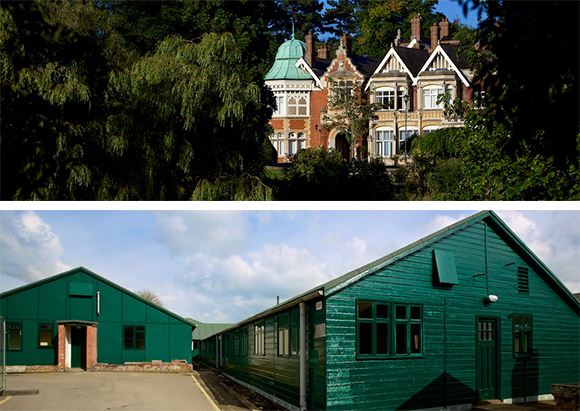 A little about the centre and the restoration project from the Bletchley Park website:
"The work carried out over the last year allows visitors to experience what it was like for the Codebreakers working at Government Code and Cypher School during WW2. It has turned derelict buildings which were almost lost to history entirely into a fitting, permanent tribute to the thousands of men and women whose hard work, diligence and innovation helped shorten the war and changed the way we all live today."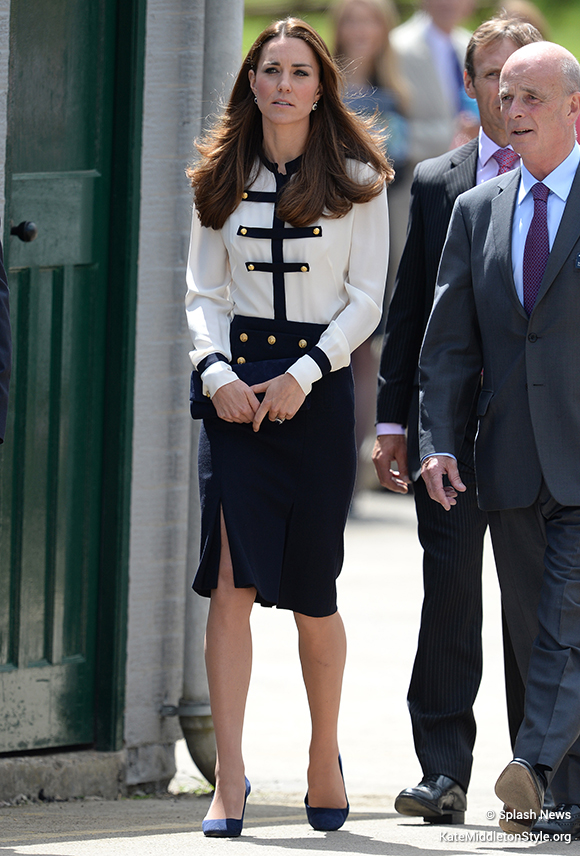 The visit had historical significance for the Duchess, her grandmother worked at the site during World War II.  Another quote the Bletchley Park website:
"HRH The Duchess of Cambridge has a highly personal reason for visiting Bletchley Park. Her paternal grandmother, Valerie Glassborow, later Middleton, worked at the Government Code and Cypher School's top-secret headquarters during World War Two."
Records show that Kate's grandmother Valerie worked in Hut 16 (now named Hut 6) at Bletchley Park as a Foreign Office Civilian in the Cover Management Y section, which managed the interception of enemy signals for decryption at Bletchley Park.
Little is known about Valerie's work during the war, as records were destroyed – not because they were top secret, just because it was believed they would never be called upon again.
During the visit, Kate met with Lady Marion Body, who worked alongside Valerie and her twin sister Mary. The two spoke about Lady Body's experiences working at the centre during the war.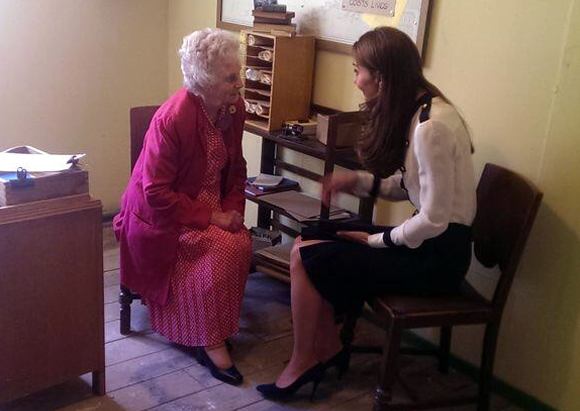 Lady Marion recalled that she, Valerie and Mary were together during the moment they heard the war had ended.  Recalling her memories of Valerie and Mary, Lady Marion said:
"On 15th August 1945 Valerie, Mary and I and two other girls were on the day shift, which was rather fortunate. Mr Williams came in, he was smiling, he said 'Well done girls, a signal's been intercepted going from Tokyo to Geneva; the Japanese are about to surrender.' We just sat there, shocked into absolute silence. He shuffled from one foot to the other – he didn't know what to do either – then he said 'well, bloody well get on with your work!'

"He told us a message had gone to the King and the Prime Minister. It couldn't be announced before the message had gone on from Geneva to London because they would have known we'd been listening. It was a great moment, one that I've remembered all my life."
During her visit today, Kate got the chance to try out some of the new interactive exhibitions at the site, meet with other former code breakers and chat to those involved with the restoration project.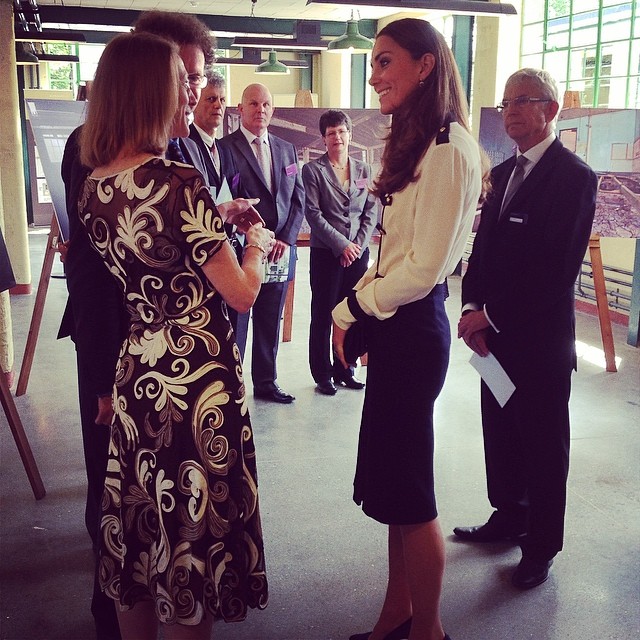 She was pictured deciphering a morse code message using a replica radio that was used at Bletchley Park during WWII.  Here's a picture that Clarence House shared on Instagram: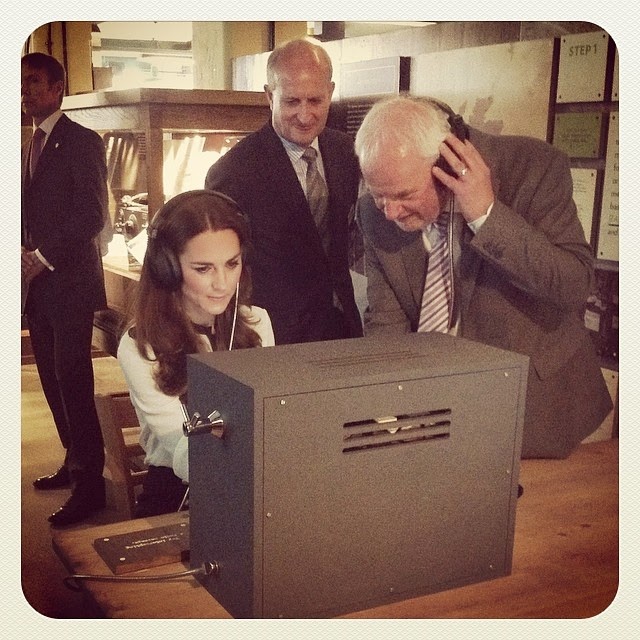 Finally, Kate planted a tree to commemorate her visit and the completed restoration.
Kate's outfit:
Many regular followers will have instantly recognised Kate's outfit today.  The Duchess wore the skirt and top combo back in 2011, during a visit to Birmingham.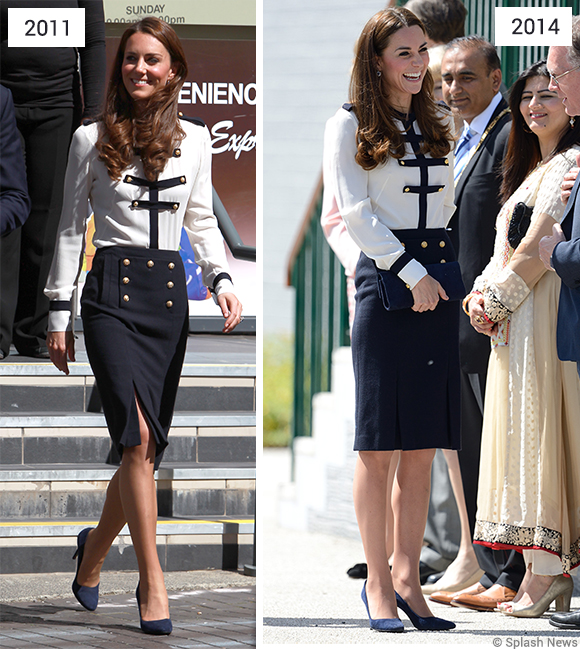 Back in 2011, Kate met with local residents, members of the emergency services and community group representatives affected by the Birmingham riots.  She also spent time with the parents of three young men killed who were trying to protect their shops from looters.
The military style skirt and blouse were from Alexander McQueen's 2011 pre-fall collection: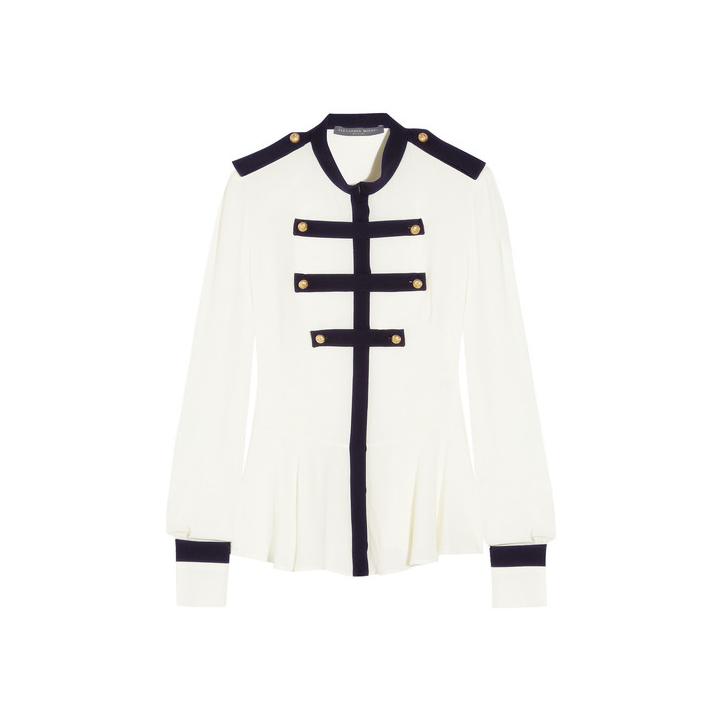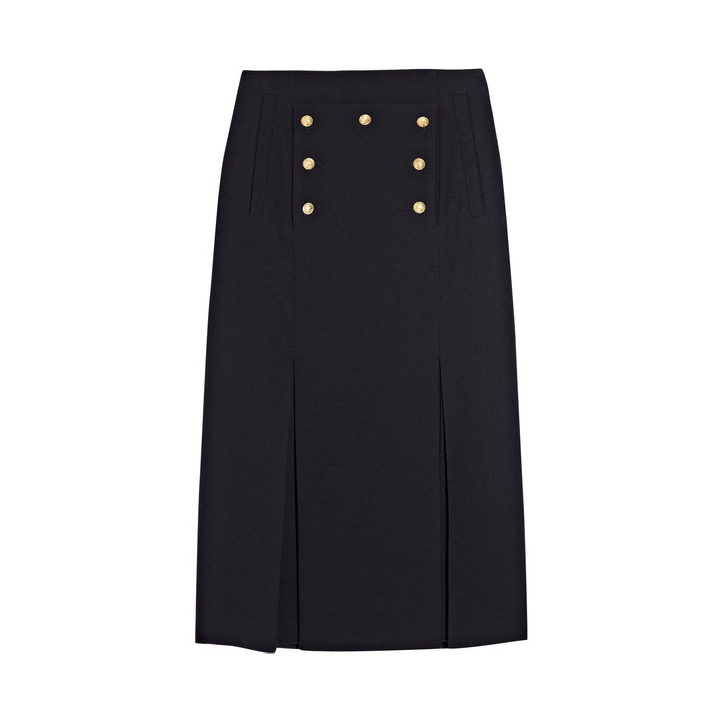 Here's what I wrote about the outfit back in 2011:
The silk blouse features a ruffled hem that Kate has worn tucked in to her skirt (as Alexander McQueen styled the outfit in the 'look book' picture above.  Selfridges describe the blouse as having a 'flared peplum hemline, epaulette shoulders and gold crest–embossed buttons.'

Kate's navy blue wool-crepe skirt features gold anchor-embossed button embellishments on a front flap.  There are two side slant pockets and two front slits, which we believe Kate may have had altered.
You can still view the embellished wool-crepe skirt on Net-A-Porter's website here, it retailed for $995.  The silk-georgette blouse can also be seen on Net-A-Porter's website.  It retailed for $1,355.  Both sold out years ago and are not expected to be restocked.
Kate wore her blue suede shoes, also by Alexander McQueen.  (Pictured below in 2011).  It's widely believed that the shoes are bespoke.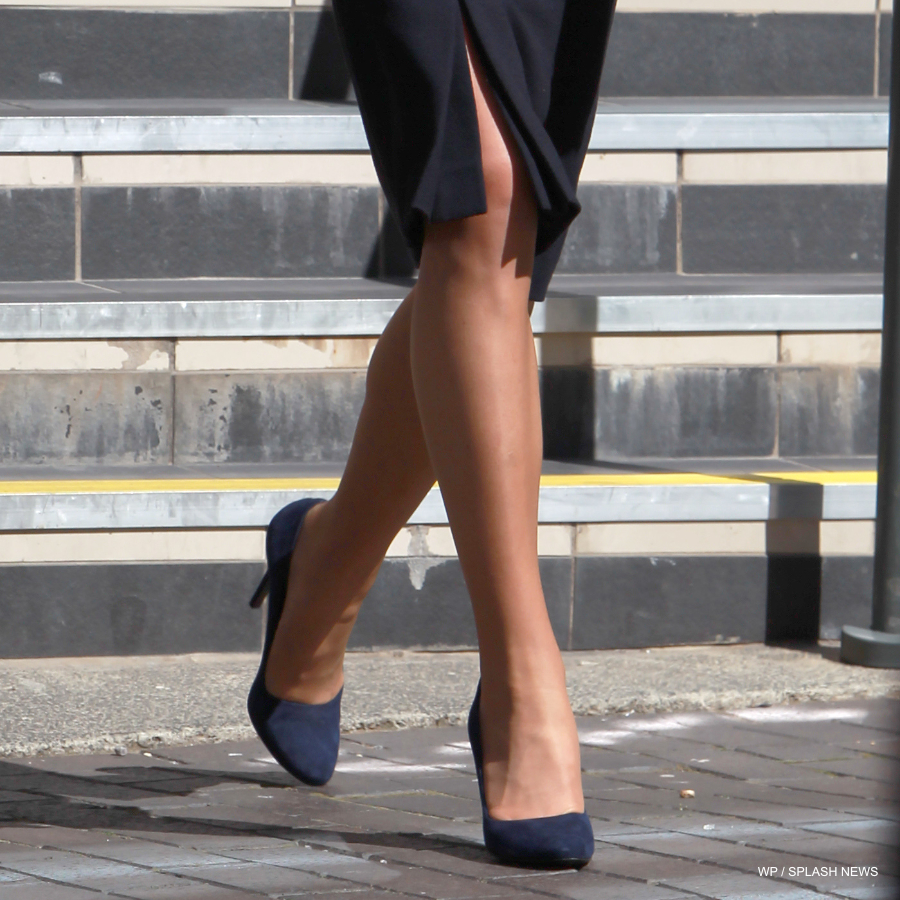 Duchess Kate carried a coordinating blue suede clutch bag by Stuart Weitzman.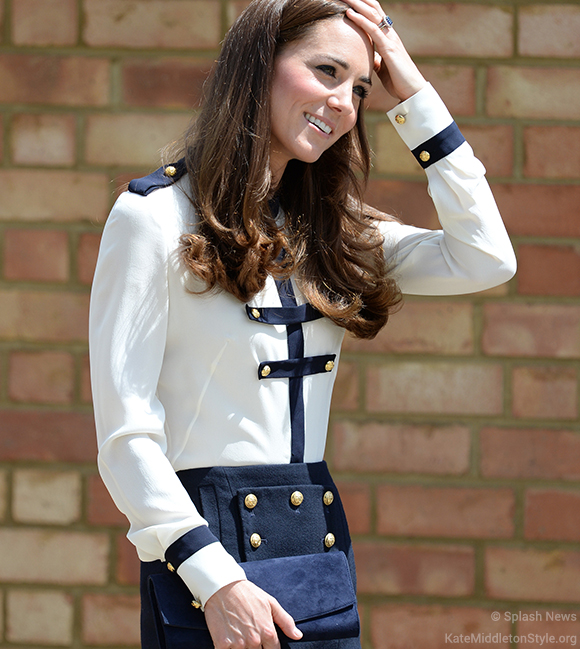 It's known as both the Muse and the Raz clutch.  Kate owns it in a number of different colours and fabrics.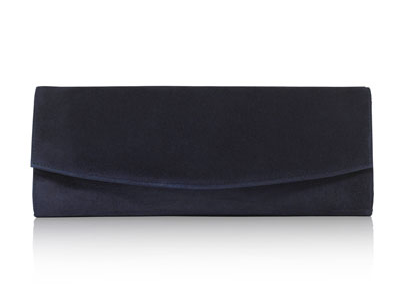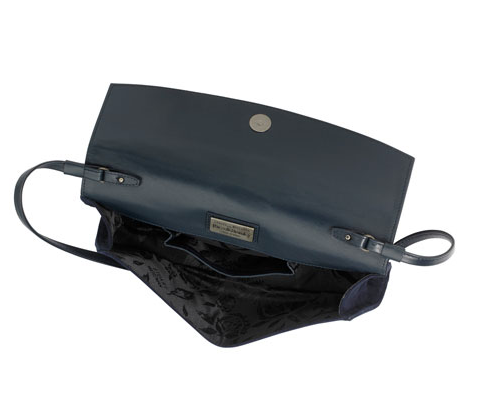 Finally, Duchess Kate wore the sapphire and diamond earrings we are assuming were gifted from Princess Diana's personal collection to Kate via William.  Pictured below on another occasion.