Note: the image above shows a grey Alexander McQueen coat that I (badly) edited to look red in Photoshop. The design of the coat was the closest match to that worn by the Princess.
Kate Middleton wears a long red double-breasted coat with a peak lapel and flap pockets. I believe it is a custom design from Alexander McQueen.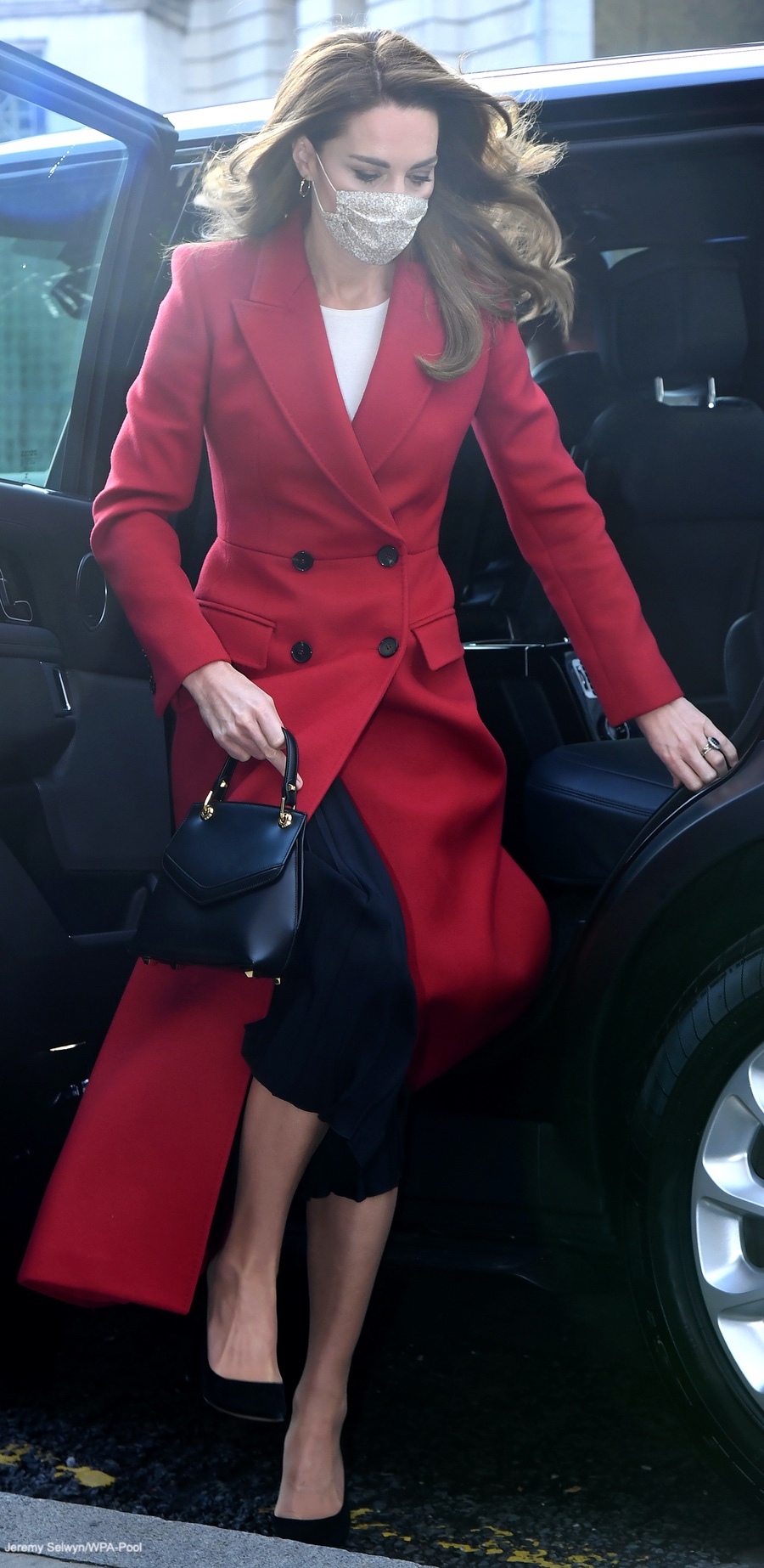 The coat combines elements from coats that company offers in their ready-to-wear collections (past and present) –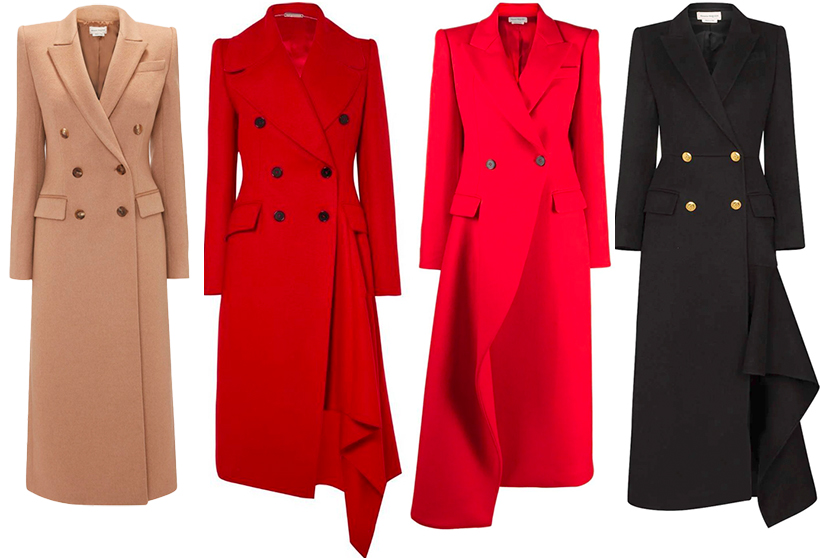 The black coat is the closet match design-wise. It features two sets of buttons and the same seam detailing at the waist.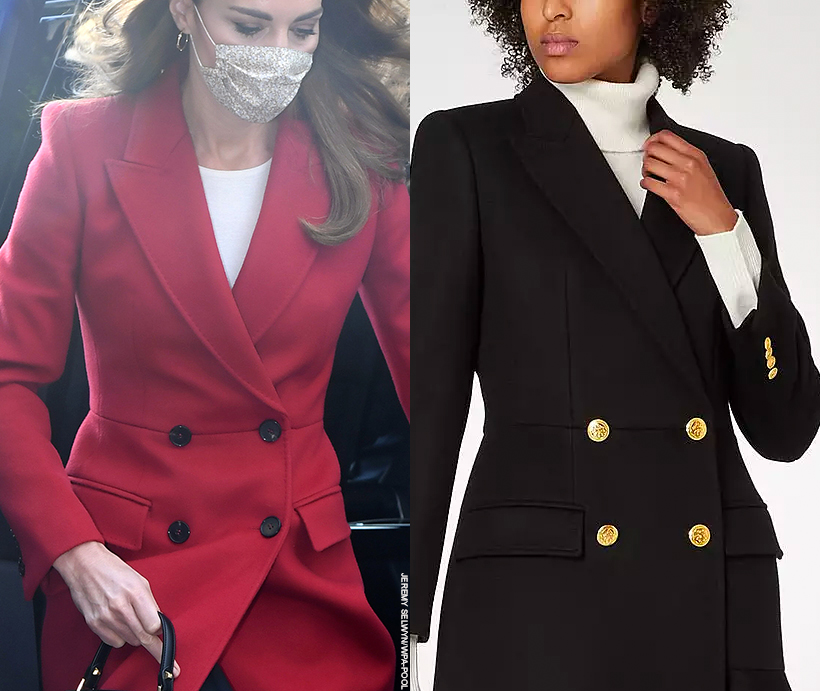 Obviously, Kate has had the drape element removed.
The Princess has worn the red coat on three public occasions to date. Most recently, to watch England play Rugby on the 5th of November 2022: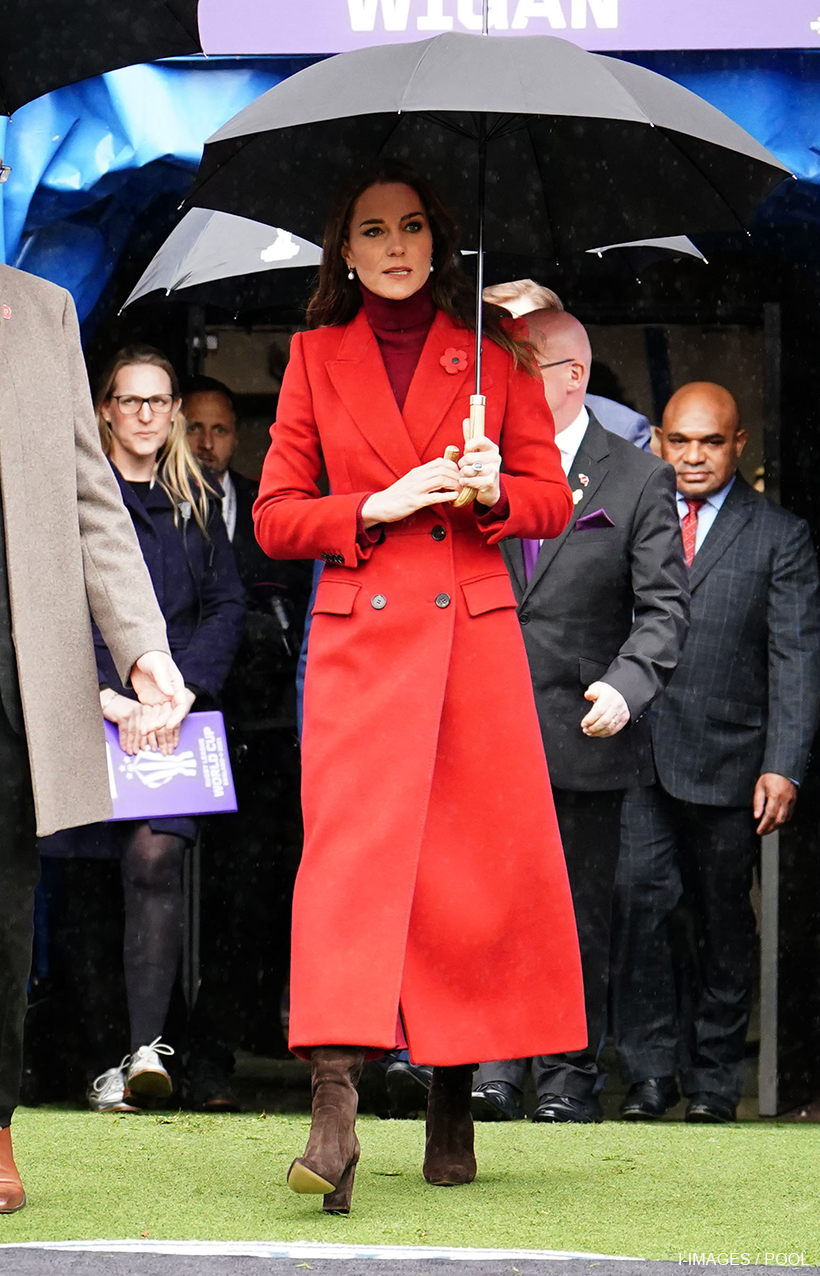 The two other occasions, both in 2020: