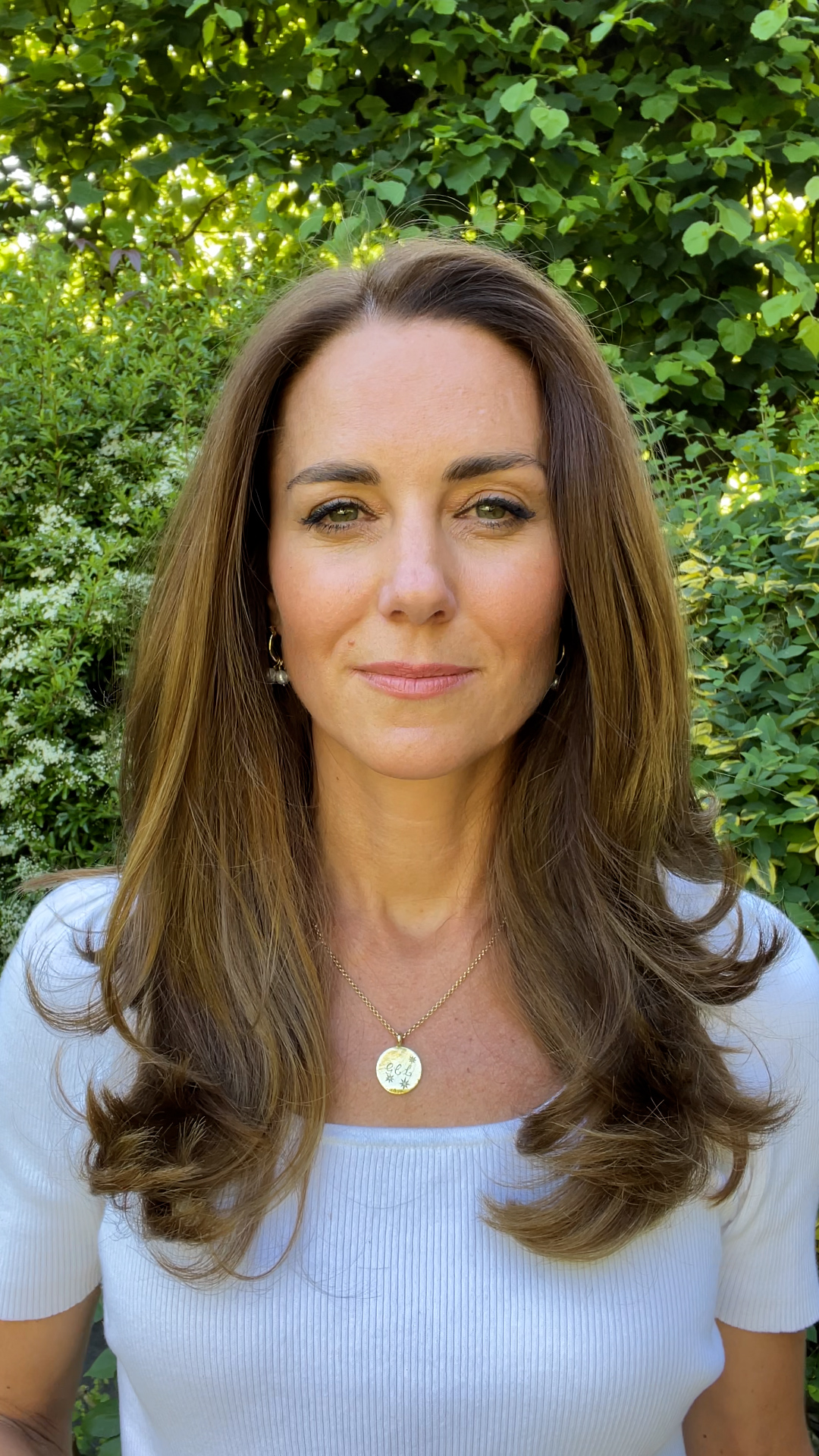 Friday, 18th June 2021—A big announcement from the palace this morning: Kate has launched a Centre for Early Childhood through The Royal Foundation.
The Centre will research, campaign and collaborate to drive awareness and action on the early years, the first years of a child's life from conception through to age five.
Kate has spent the last decade as a working Royal learning why the early years are so crucial. She's met a lot of people facing different challenges and adversity, from domestic violence to addiction issues, from homelessness to family breakdown and suicide. She has seen time and time again how poor mental health underpins many of these issues. After speaking with experts across many different sectors, she learned that these problems can often take root during the earliest years of life.
In the first years, our brains develop so fast and absorb everything from the world around us. It lays the foundations for the people we'll become, how we trust, empathise and manage our emotions. This shapes our futures, which then shapes the future society.
This is why positive physical, emotional and cognitive development during the 'early years' period is so crucial. It is a time when the building blocks are established, laying foundations that help provide greater resilience to deal with future adversity.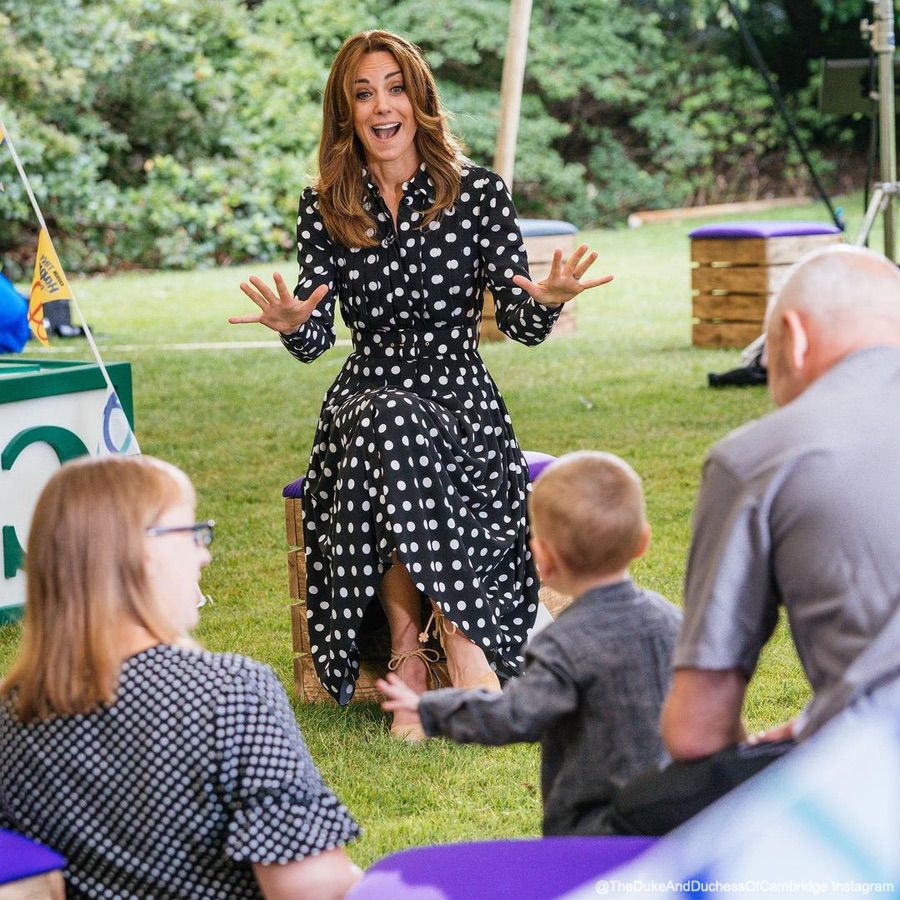 Kate hopes the Centre for Early Childhood will drive awareness and action, transform lives and build a happier, healthier and more nurturing society.
The Centre published a report to coincide with today's launch. The report, named Big Change Starts Small, draws on the best of the science to show why early childhood matters, where we are today and the opportunities that exist for positive change.
"This report also aims to show unequivocally that, by working together, there are real opportunities for us all — as caregivers, professionals, communities, businesses and society more widely — to prioritise the early years and to change the way we think about early childhood development. And it is in our common interests to do so. Providing as much protection as we can in the early years (from pregnancy through to the age of five) is our best opportunity to address today's mental health crisis and to secure our long-term health and wellbeing."

Big Change Starts Small report, The Centre for Early Childhood
Kate's outfit:
The Duchess wore three familiar items to announce the lunch of her new centre, a white ribbed top by Ralph Lauren, a gold necklace by Daniella Draper and pearl earrings by Freya Rose. Let's look at each piece in closer detail:
The top is from LAUREN by Ralph Lauren. It's the "Nadalia Puff Sleeve Top" in white. It features short sleeves and a square neckline. It's made from ribbed jersey fabric.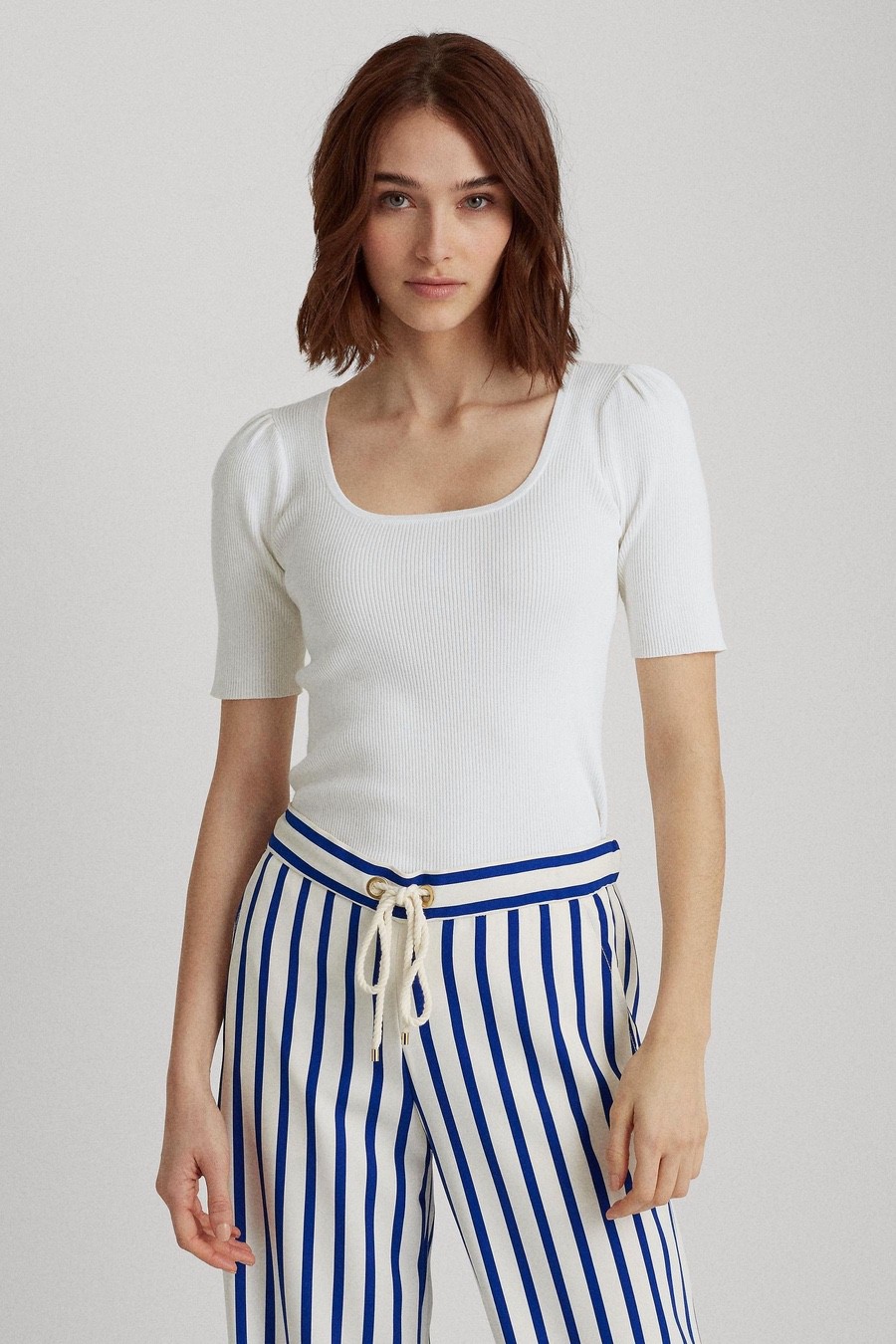 Kate first debuted the piece in September 2020, during a meeting with mothers in Battersea Park. This is the second time she has publicly worn the piece.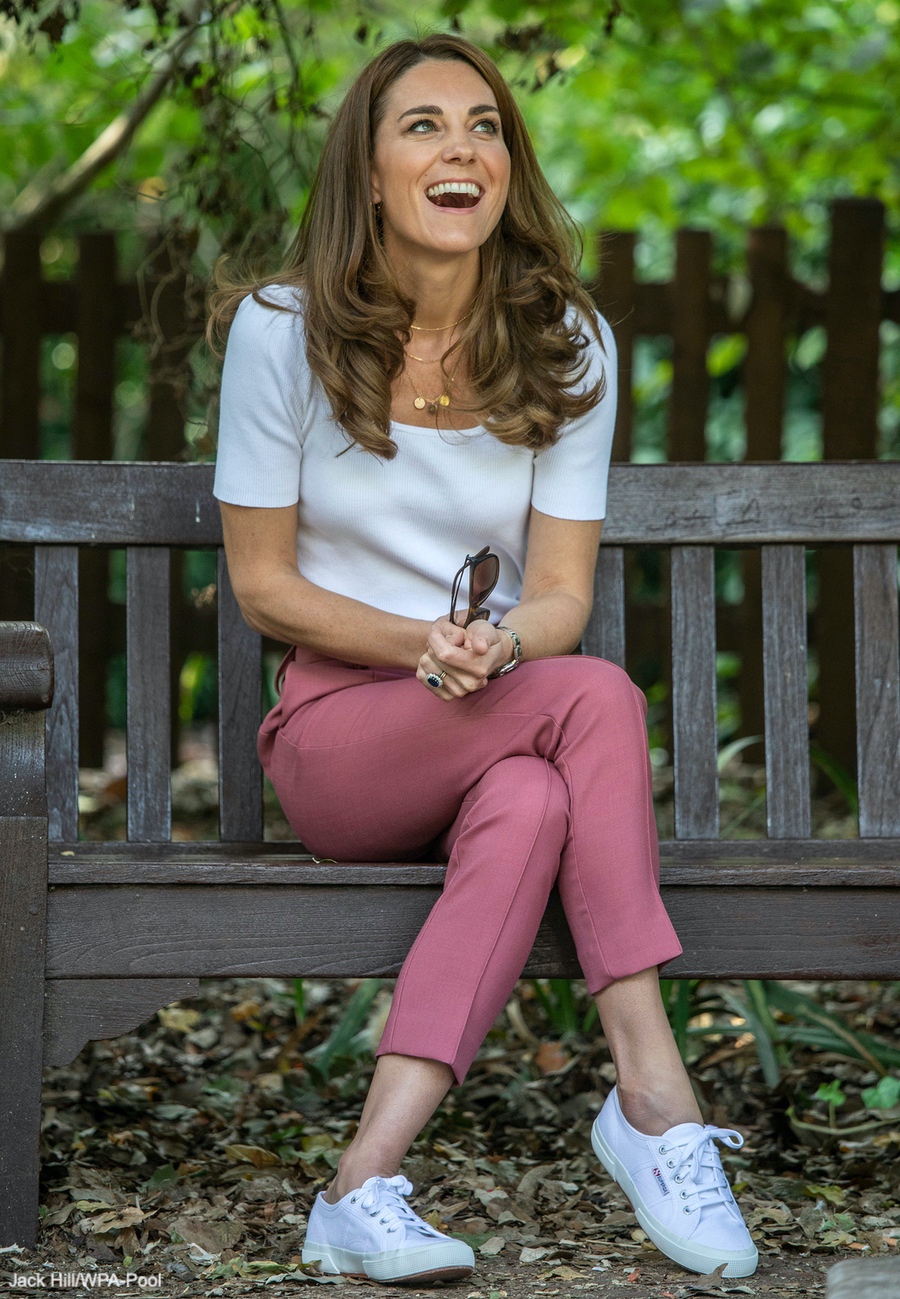 The top remains in stock at House of Fraser and Flannels, where it is on sale for £44.99 (RRP £99.99). Both companies offer international delivery.
Kate paired the white top with her gold and pearl hoop earrings by Freya Rose. The handmade earrings consist of an 18ct gold plated hoop and five detachable freshwater pearls. The pretty earrings can be purchased from the designer's website for £95.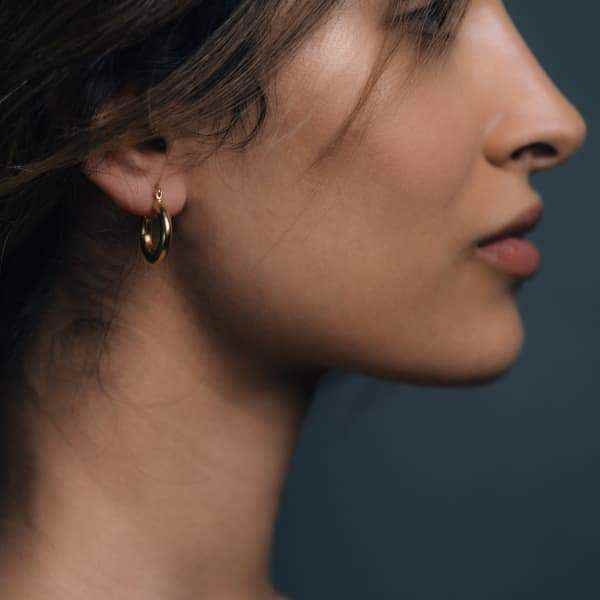 Kate first wore the pretty earrings last month, during a visit to Wolverhampton.
Kate's gold disk necklace is by Daniella Draper. Kate wears the 'Trio Diamond Midnight Moon' necklace, which has been personalised with her children's initials and finished with three diamonds. The necklace is made in the UK from recycled 9ct gold. It retails for £1,300.
Kate's owned the necklace for over a year now. We first spotted her wearing it in January 2020, leading some to speculate that it was a birthday gift (Kate's birthday is in January).