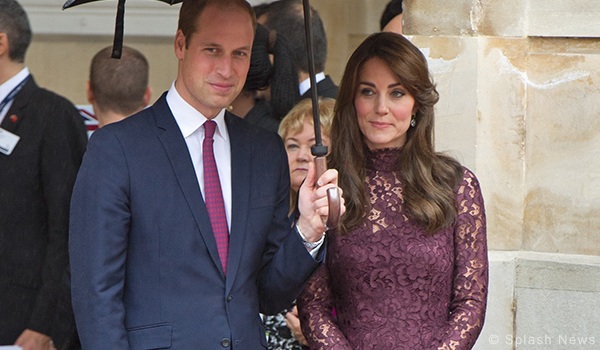 This morning, the Duke and Duchess of Cambridge attended a "Creative Collaborations" event at Lancaster House in London.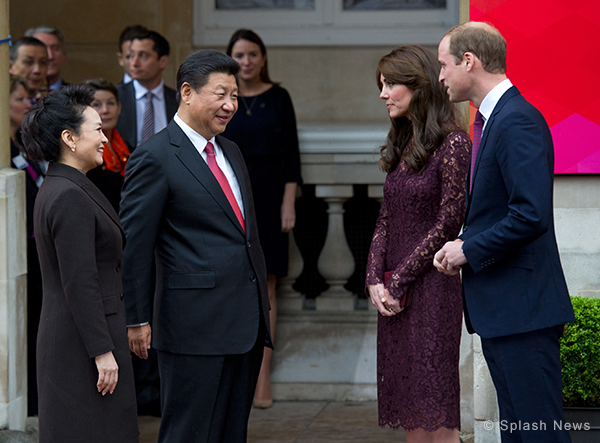 Their Royal Highnesses joined Their Excellencies President Xi and Madame Peng at the event.  (Side note:  I could live with being referred to as Her Excellency", you know, if I had to!)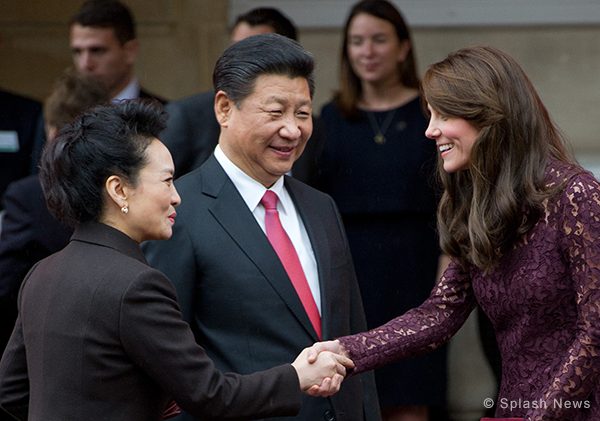 As you may recall, the President and his wife are conducting an official visit to the UK.  They attended a State Banquet with the Duke and Duchess yesterday evening (check out Kate's amazing tiara by clicking here!)
Today's showcase highlighted the creative and and technological collaborations between the UK and China.  The UK Trade & Investment organisation organised the event, which showcased much-loved British TV exports, including Doctor Who, Sherlock and BBC Earth.  The attendees also watched a film about U.K. and China's artistic relationship, watched a performance by the cast of Matilda, were entertained by Kung Fu Panda and met Jackie Chan.  Picture via Daily Mirror reporter Victoria Murphy –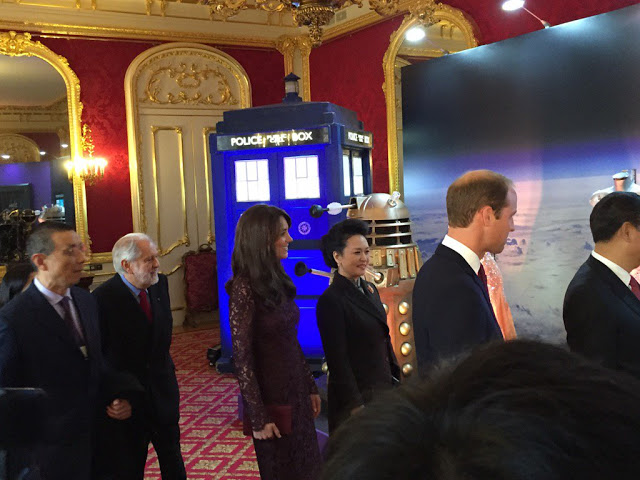 During the event today, Prince William presented a gift to President Xi on behalf of BAFTA in a move to promote open, creative coloration between the UK and China.  The gift was a piece of original artwork from the BAFTA archive.  You may recall that the Prince has been President of BAFTA since February 2010.  Picture via Daily Mirror reporter Victoria Murphy again –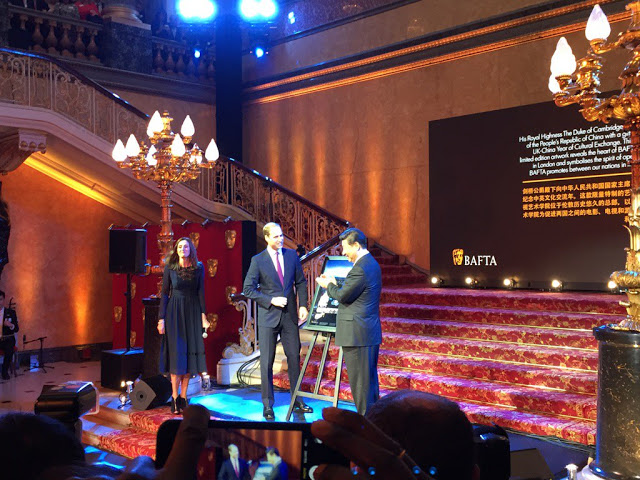 The PA have uploaded a video of the the royal couple, the Chinese president and his wife arriving today.  Watch it below:
https://www.youtube.com/watch?v=4dzFcW_qtbI
Kate's outfit:
The Duchess looked positively polished in a purple lace dress, paired with coordinating shoes and clutch bag.  She's wearing two new pieces and two new brands.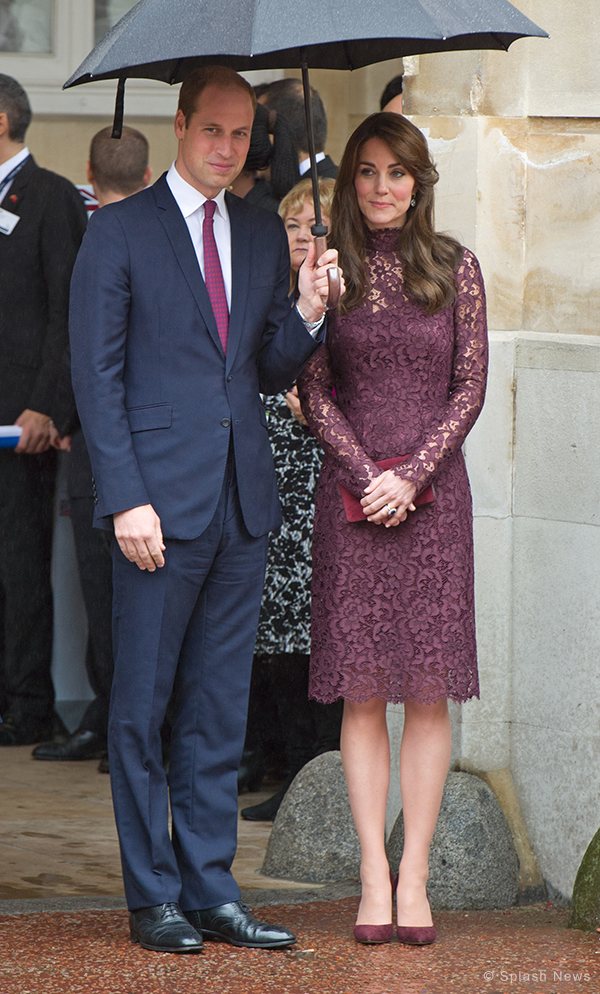 It's from Dolce and Gabanna – yes a totally new (to us at least) brand for the Duchess.  She wore Dolce & Gabbana's Lace Guipure Dress.  You can view it here on Net-A-Poter's website.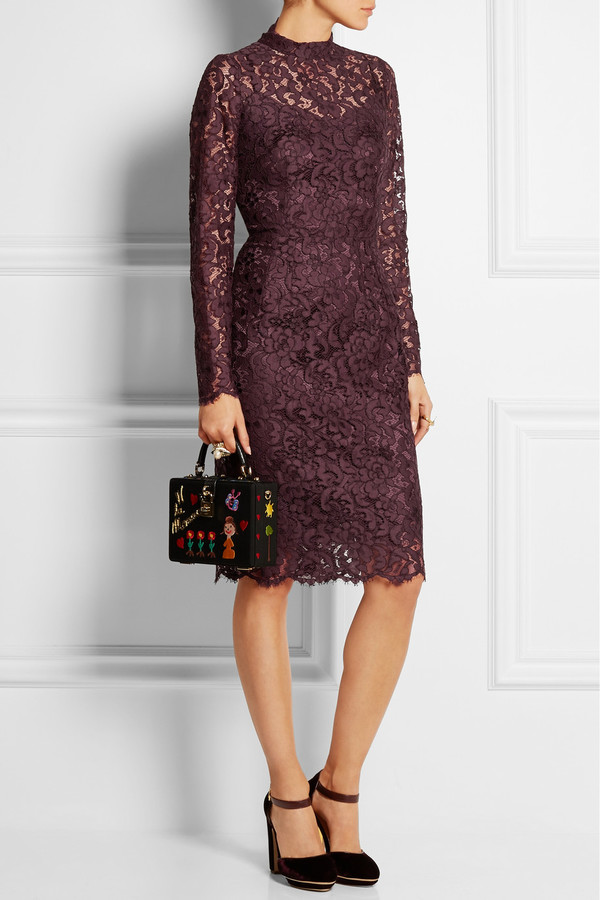 The knee-length fitted dress features a high neckline and retails for an eyewatering $3495 USD.  It's also available at FarFetch too.
Kate's shoes were new too.  They appear to be from Gianvito Rossi, again another new brand for Kate (at least publicly).  However it is not clear if she is wearing the 'Gianvito' style in bordeaux or the 'Gianvito 105' style in brown suede.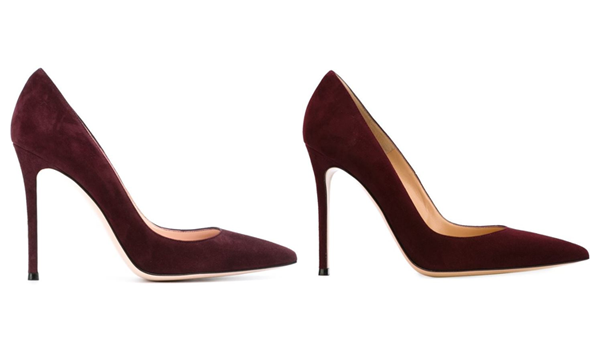 Kate's bag will be familiar for most of our regular readers.  It's the Bayswater clutch in conker suede.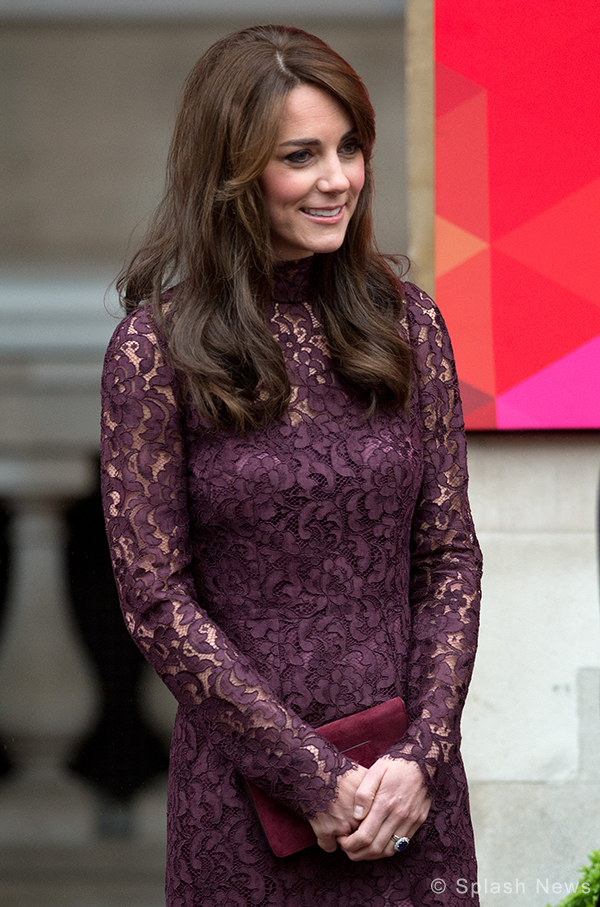 Finally, Kate's Mappin and Webb "Empress" diamond earrings made a return for today's event.