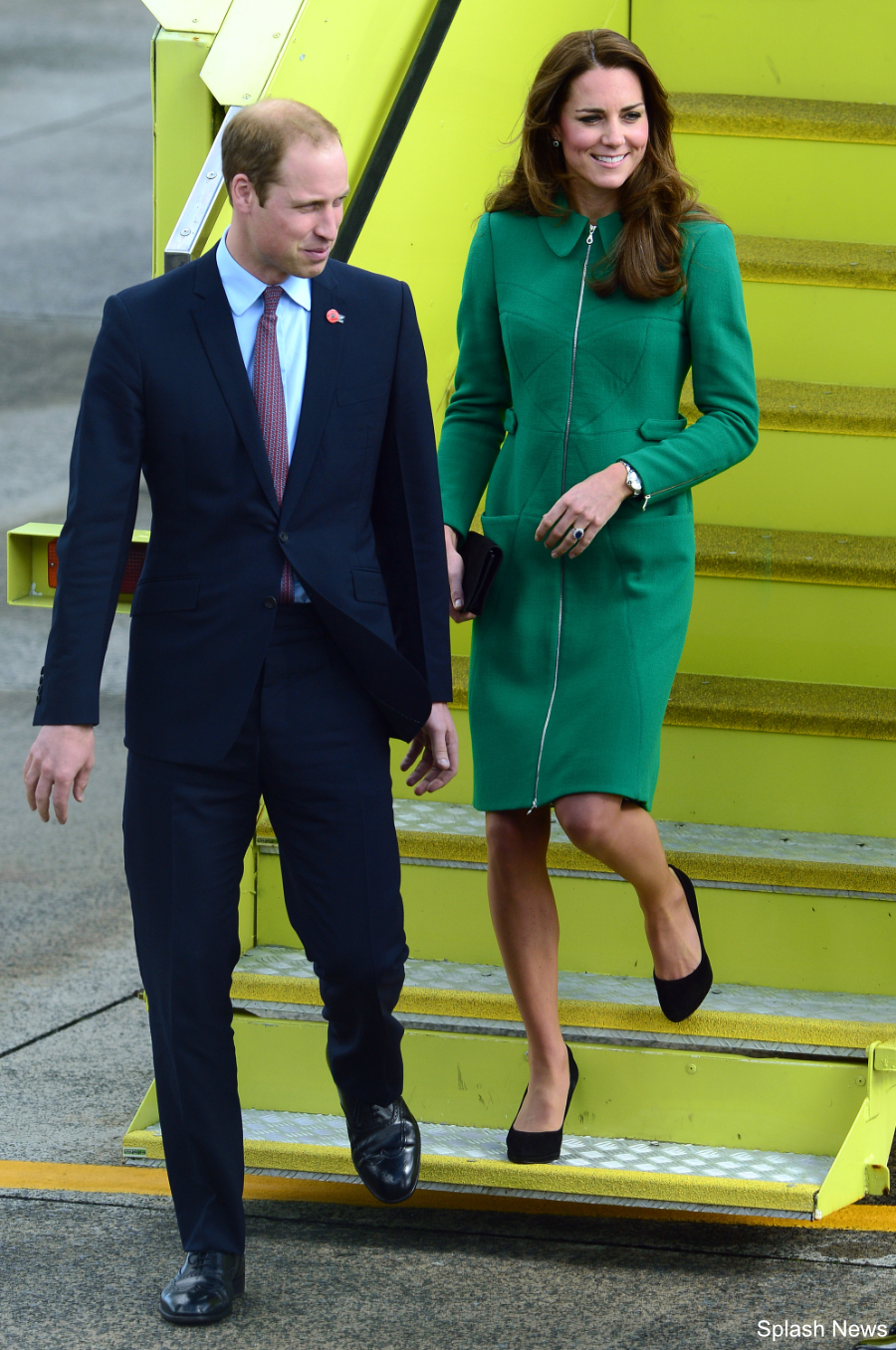 12th April 2014— As part of the Royal Tour of Australia and New Zealand, William and Kate visited the North Island, one of New Zealand's two main islands. The royal couple began the day in Hamilton, the country's fourth most populous city, before visiting the nearby town of Cambridge. William and Kate landed at Hamilton Airport shortly after 11:00 am local time.
Kate and William separated for the first of the day's events. William visited Pacific Aerospace, while Kate headed over to Rainbow Place, a children's hospice. As you'd expect, I am only writing about Kate's event in this blog post.
While at the hospice, Kate toured facilities, met staff and spent some time with children and their families. Here's a picture of her arriving:
During Kate's visit, the hospice held an Alice in Wonderland themed Mad Hatter's tea party. Here's a look at the set-up before Kate's arrival:
Kate spoke with children at the hospice and took part in an art therapy session.
Next, William and Kate regrouped and headed over to the nearby town of Cambridge, where they attended a war memorial to pay their respects. They also met local dignitaries before retiring for a quick fifteen-minute lunch with locals at the town hall.
Later, The Duke and Duchess headed back to Hamilton and where they officially opened the 'Avantidrome' Velodrome facility. Here's a snapshot of the couple at the Avantidrome:
During their time at the velodrome, the royal pair met some of New Zealand's Olympic and Paralympic medalists:
Photos courtesy of Governor-General of NZ (@GovGeneralNZ Twitter) unless otherwise watermarked.
Kate's outfit:
I'm a big fan of jewel colours and Kate's emerald green Erdem coat is a show stopper for me: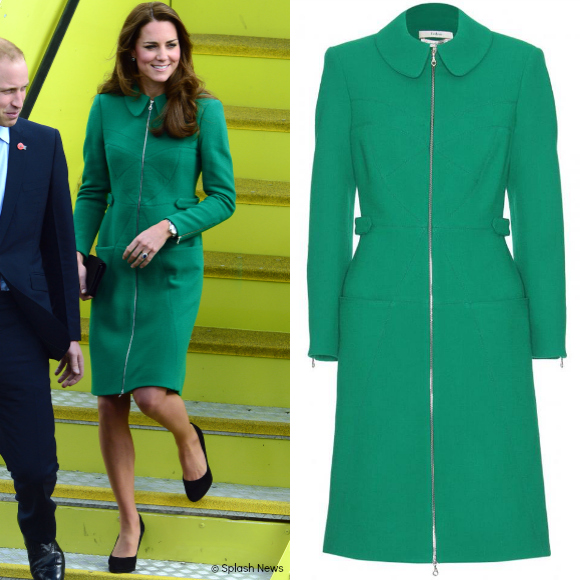 Kate wore the Erdem 'Allie' Wool Crepe Coat, described as a 'vivid … bright grass-green' colour. The coat retailed for £1,765 ($2,953) at My-Theresa.com and was recently reduced to £882 ($1,476). At the time of writing, the coat has sold out. The coat features a tab-detailed waist, a zip front detail, zipped cuffs, front pockets and is made from 100% wool. The pockets are lined with floral print silk.
Underneath the coat, The Duchess wore a dress by British designer Susannah, a label favoured by Duchess Kate's sister Pippa.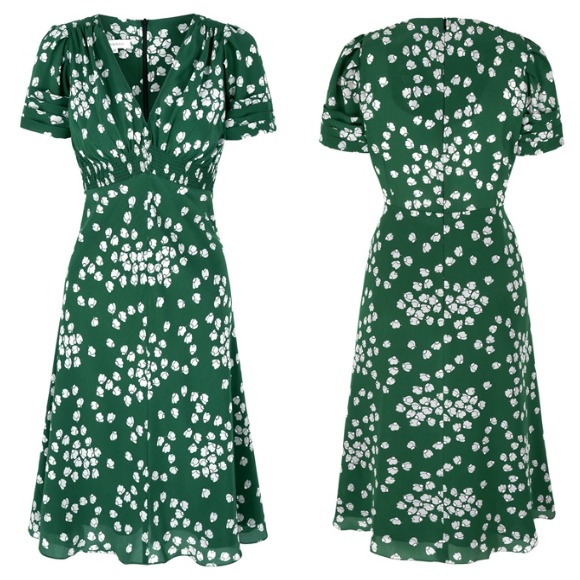 The Duchess is wearing Susannah's Budding Heart Silk Tea Dress, which retails for £475 (around $795)
The Budding Heart Silk Tea Dress is inspired by the 1930s. It features smocking detailing at the shoulder and features a white budding heart print on Italian silk de chine. Susannah describe the dress as having "unique charm and versatility."
Kate accessorised her vibrant green outfit with her black suede Mulberry Bayswater clutch bag and her matching Episode Angel pumps.
Kate's worn the Episode Angels on numerous occasions before. The Bayswater bag made an appearance earlier this week too.
I believe that Kate is wearing her mystery emerald green diamond earrings, which she first debuted in 2012. Click here to view the specific pair. Finally, Kate wore her Cartier Ballon Bleu De Cartier watch. The watch retails at $5,450 (approx £3,260) and is made from stainless steel.