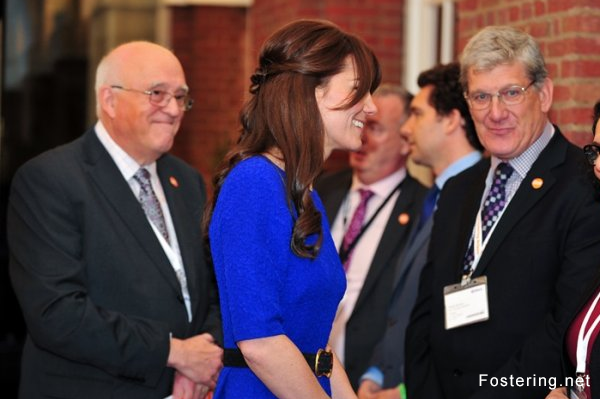 On Tuesday 17th November 2015, the Duchess of Cambridge joined British TV presenter Holly Willoughby at the Fostering Excellence Awards.
The awards honour those involved in supporting foster care in the UK, plus, they recognise and celebrate outstanding achievements.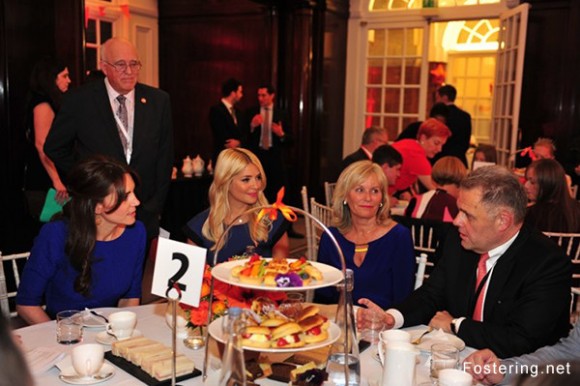 The Fostering Network laid on a tea party before the awards ceremony. Kate spent time chatting with the nominees.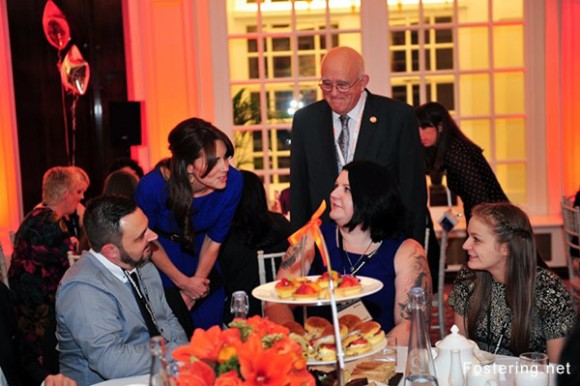 During the awards ceremony itself, Kate presented the "Fostering Achievement Award" to three teenagers, Adam, Emily and Sian, pictured below (with Holly too):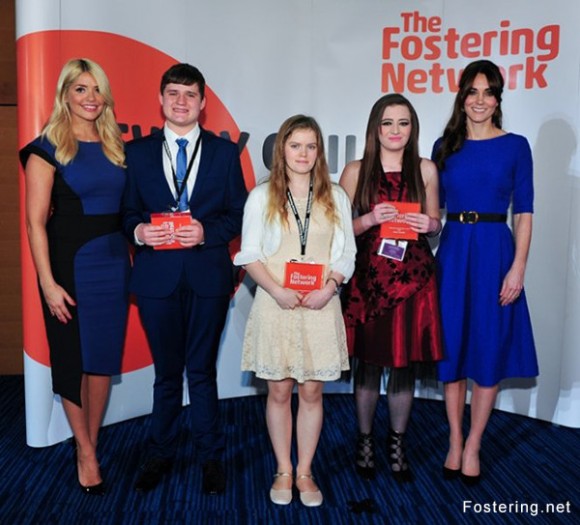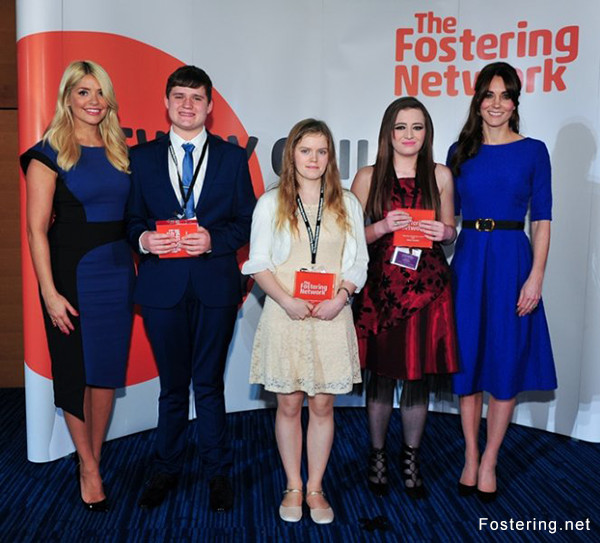 Other award winners included 15-year-old Ben, who's been part of a foster family for many years.  The charity honoured Ben for being an enthusiastic advocate for foster care, for sharing his home with a number of fostered children who have social, physical or developmental needs, and for contributing to training for potential foster families.  Ben's also played an active part in in a support group for birth children who foster, so that they can share some of the challenges of being a child in a fostering family.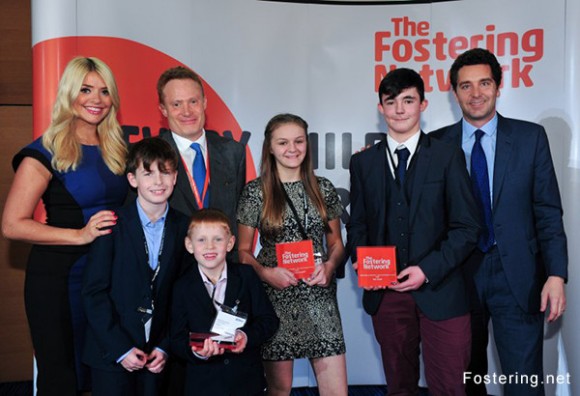 Social worker Debbie has 25 years of experience, and gives her work nothing but her full effort and attention.  Debbie won the award for "Outstanding Contribution" for going above and beyond her duties.
You can learn more about the winners and their contribution to the field of fostering by clicking here.
You may recall that the Duchess visited The Fostering Network back in January 2015, for an event held to celebrate the work of foster carers.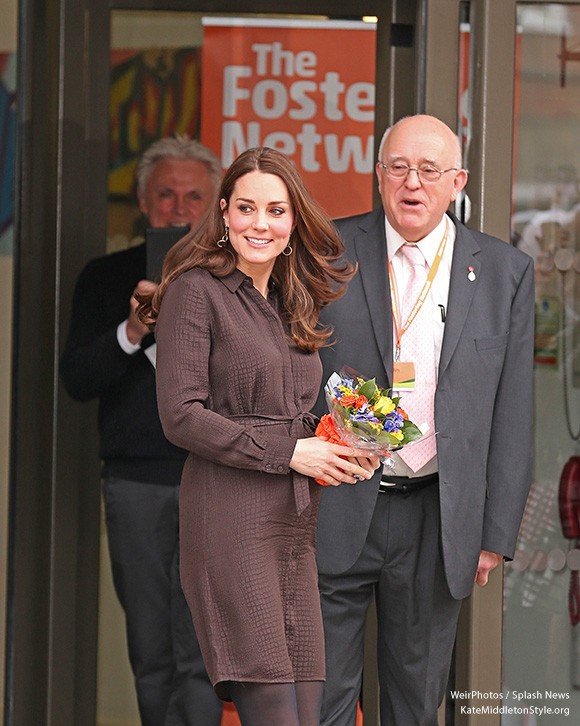 The Duchess is keen to learn more about the role of fostering and her attendance at such events draws attention to the issue of foster care in the UK –  more foster carers are needed, particularly to look after teens, disabled children and groups of brothers and sisters.   Kate's attendance at fostering events highlights how important the foster care industry is for helping children fulfil their potential.  More than 64,000 children live with foster families across the UK.  If you'd like to learn more about foster care in this country, there are plenty of statistics on this page, which shed a light on how vital this service is. You can also learn more about becoming a foster carer on this page.
Before leaving the awards, Kate was presented with two handmade quilts for Prince George and Princess Charlotte.  The gifts were crafted by the Helping Hands group in Kent.  The charity has given thousands of similar quilts to foster children across the UK.  They're designed to be special childhood memento.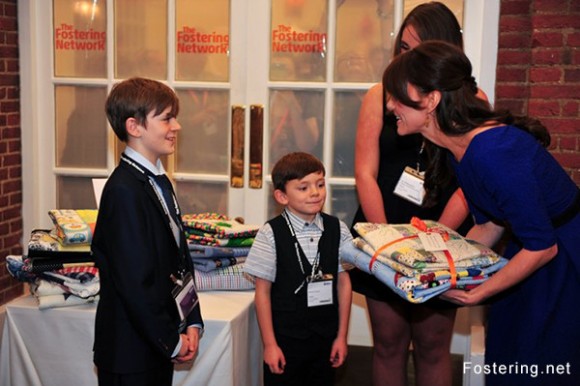 Kate's outfit
Kate wore the "Martine" dress by indian born designer Saloni.  This is not a label we've seen the Duchess wear before, at least not publicly.  The dress is from Saloni's pre-autumn/winter 2015 collection.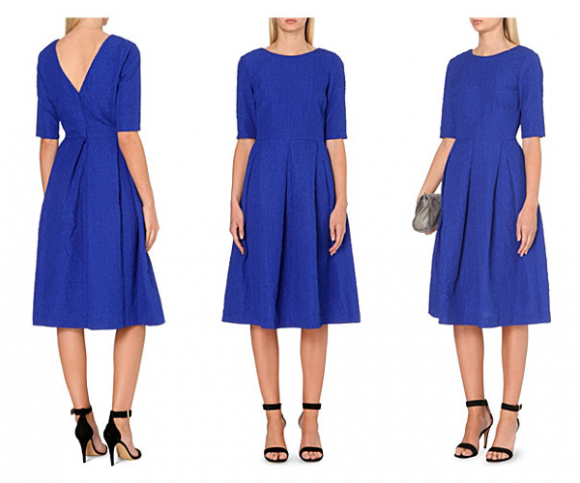 The vibrant cobalt blue dress features cropped sleeves, a nipped-in waist and a full skirt.  The dress also features a deep v-shaped back.  Here's a look at the textured, crinkly 'matelassé' fabric –

The Saloni dress was available at Matches Fashion (now sold out), Net-A-Porter (also sold out) and Selfridges (yes, it's sold out there too).  However, it can be preordered from Saloni's website.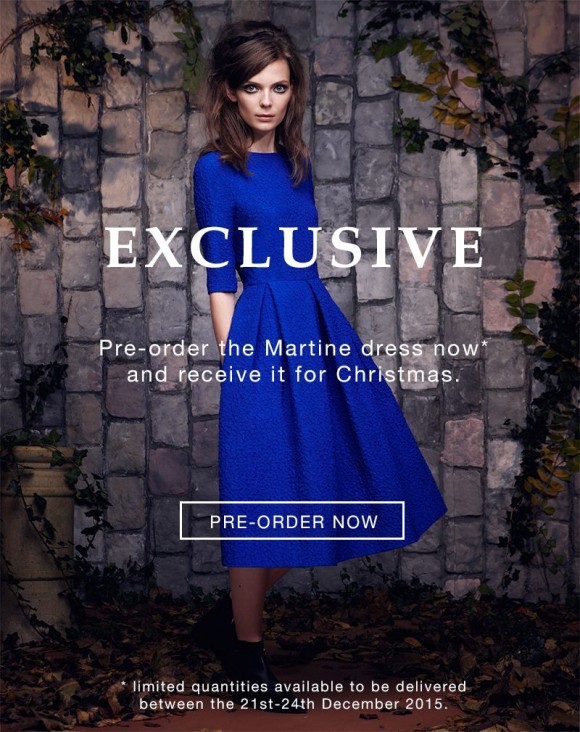 Here's how Selfridges described the dress –
"A classic cut with a contemporary aesthetic, this dress from Saloni features an elongated silhouette for modern appeal. The textured jacquard fabric is accented with a pleated skirt and v-back neckline."
Shop Saloni dresses:
Kate sported a second pair of shoes from Italian designer Gianvito Rossi.  She's wearing Rossi's black suede heels.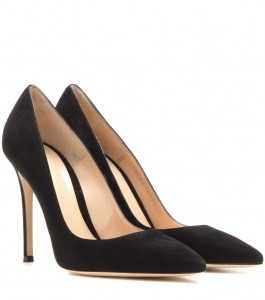 Kate also wore her glossed-leather belt by Alexander McQueen.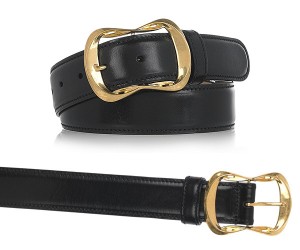 Kate carried her black suede Mulberry Bayswater clutch.  Regular readers will recognise the bag, the Duchess carries it frequently.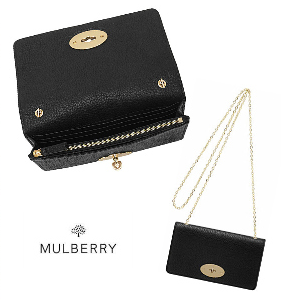 Kate's Catherine Zoraida Fern Hoop earrings made a return too: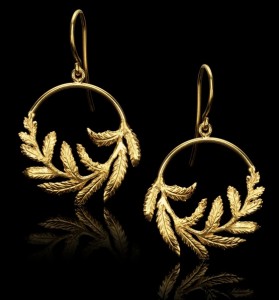 As you'll note, Kate wore her hair in a partial undo, with the ends curled.  Quite a departure from her usual "Chelsea Blow Dry" hairstyle.