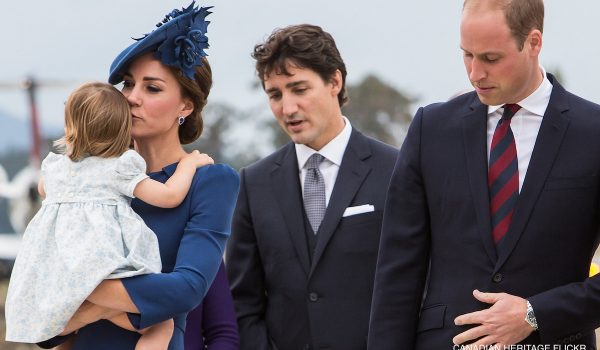 William and Kate's second official tour of Canada started today (September 24th, 2016).  The royal couple and their two children arrived in Victoria, the capital of British Columbia, on board a Royal Canadian Air Force plane at approximately 4pm local time. Canadian Prime Minister Justin Trudeau and his wife Sophie met the Cambridge family at Victoria Airport.  British Columbia Premier Christy Clark and her son, Hamish, and the Governor-General David Johnston and his wife, … Read this post »
ADVERTISEMENT
Steal Kate Middleton's style: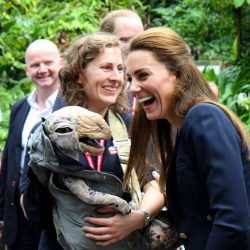 The Duke and Duchess of Cambridge were scheduled to visit the Isles of Scilly this morning (2nd September 2016), but the couple's plans had to change due to poor weather conditions on the west coast. As you can see from this photograph by Chris Jackson, it was very misty - As such, the royals amended their plans and made an impromptu visit to the Eden Project instead.  The Eden Project is … Read more »
Latest "RepliKates"
Copy Kate Middleton's style for less! Here are the latest "repliKates" we've found.
In February this year, Kate wore a white high neck shirt by Reiss for the Huffington Post Young Minds Matter event at Kensington Palace. As you may recall, Kate turned her hand to journalism for the day, guest editing the newspaper and penning a blog post on the topic of children's mental health. The "office appropriate" shirt was the perfect choice for Kate's temporary role.  She wore it tucked into a grey skirt by Dolce and Gabbana.  The … Read more »
LEARN ABOUT the exact nude pumps worn by Kate (L.K. Bennett Sledge) Click here. Otherwise, keep on reading for cheaper alternatives! With spring and summer on the horizon, our diaries are set to fill with occasions to attend. There'll be weddings, christenings, graduation ceremonies and more. A pair of nude heels like Kate's will be versatile, you'll be able to wear them at a number of events. Specifically, Kate wears the L.K. … Read more »
Do you love Kate Middleton's blue suede Corkswoon wedges, by Stuart Weitzman?  We're guessing Kate loves them because she wears them so often!  Here's a photo of Kate wearing the wedges to the Commonwealth Games back in 2014 - An affordable copy: If you love to dress like a princess but don't have the budget, you are going to love these blue wedges!  They're a wonderful, affordable copy of the Corkswoons, see below for prices and … Read more »