This morning, William and Kate revealed their new family photo on Twitter.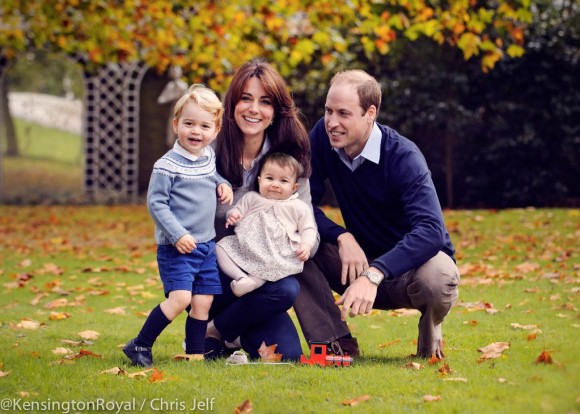 Photographer Chris Jelf captured the picture back in October.  It's informal and relaxed in style.  According to aides, the couple chose Jelf based on a personal recommendation.
Speaking about working with the couple, Jelf said:
"I thoroughly enjoyed photographing a very lovely family, although you have to be sharp as you don't have long when there are two young children involved! I hope everyone enjoys this photo."
Emily Nash, the royal correspondent for Hello magazine reports that Jelf is "honoured" that William and Kate have decided to share the photo with the public.
The release of photograph accompanies the special news that Prince George will begin to attend the Westacre Montessori School Nursery in Norfolk before the end of January.
The Westacre Montessori School Nursery have said:
"We are looking forward to welcoming George to our nursery where he will get the same special experience as all of our children."