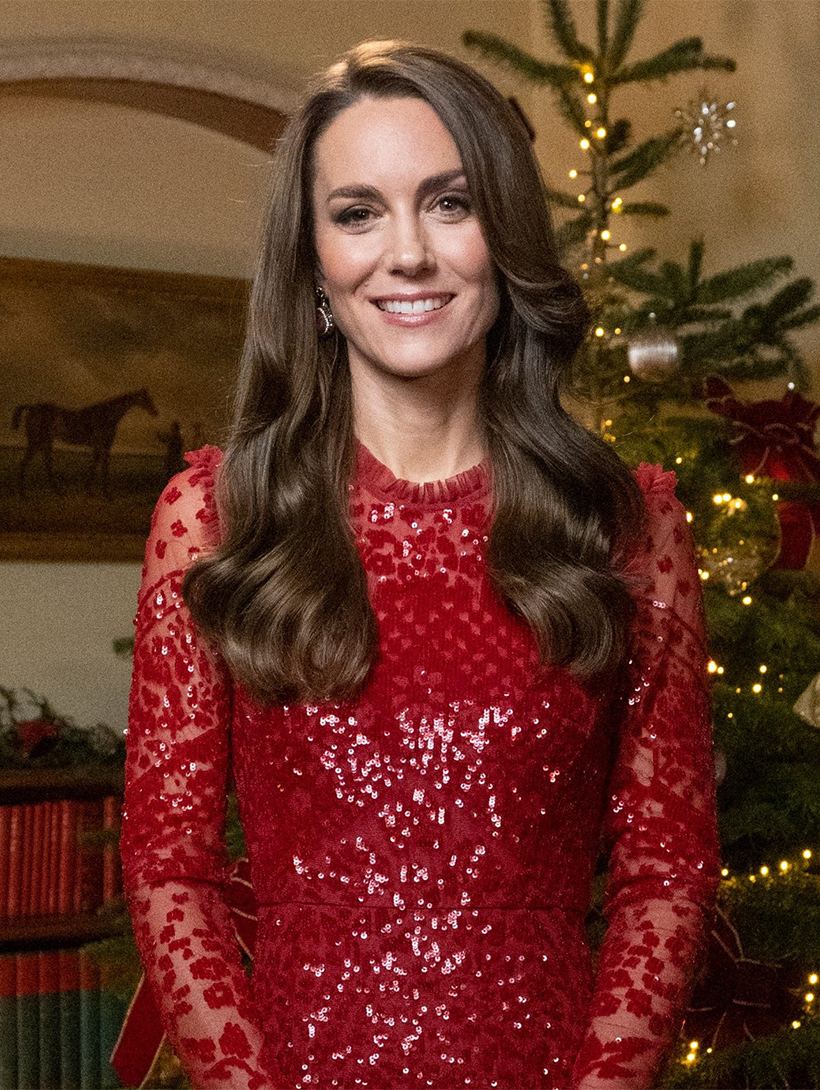 A new behind-the-scenes photos from Royal Carols: Together At Christmas show Kate Middleton looking very festive in a sparkling red dress by Needle & Thread.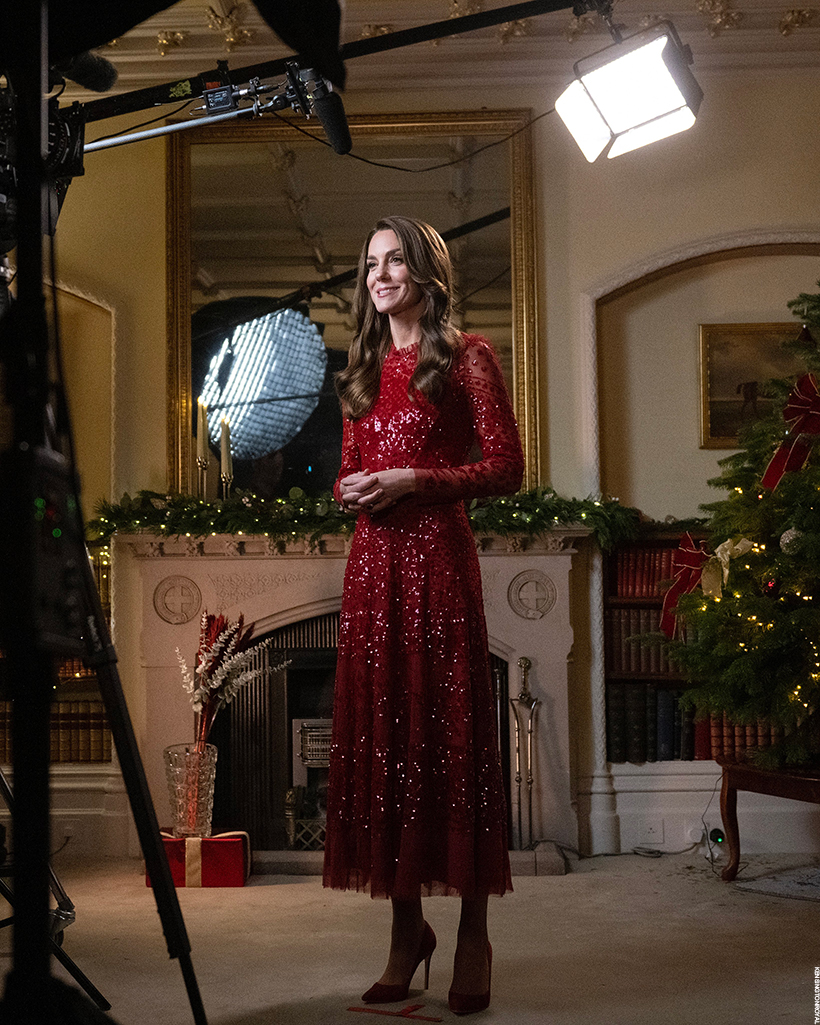 Two images show the princess filming segments for her Christmas carol service, which will presumably air during the broadcast on Christmas Eve.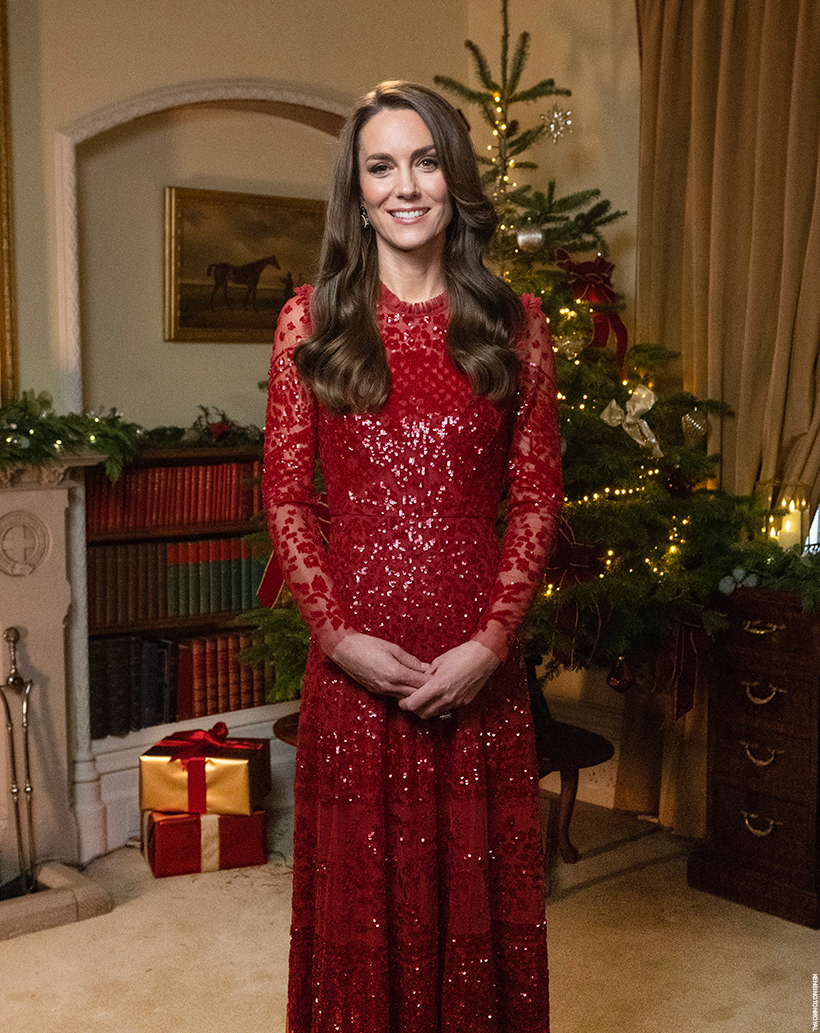 The service, which took place at Westminster Abbey, was dedicated to the late Queen and included special readings, traditional carols and contemporary music performances.
The televised broadcast will allow viewers all over the world to experience the beauty and magic of the event.
Let's take a deep dive into Kate's look now.
Kate's outfit:
Kate wore the the Needle & Thread Aurora Ballerina dress in red. The pretty garment features a flattering a-line silhouette, elegant ruffle detailing at the neck and shoulders, a flowing skirt and long mesh sleeves.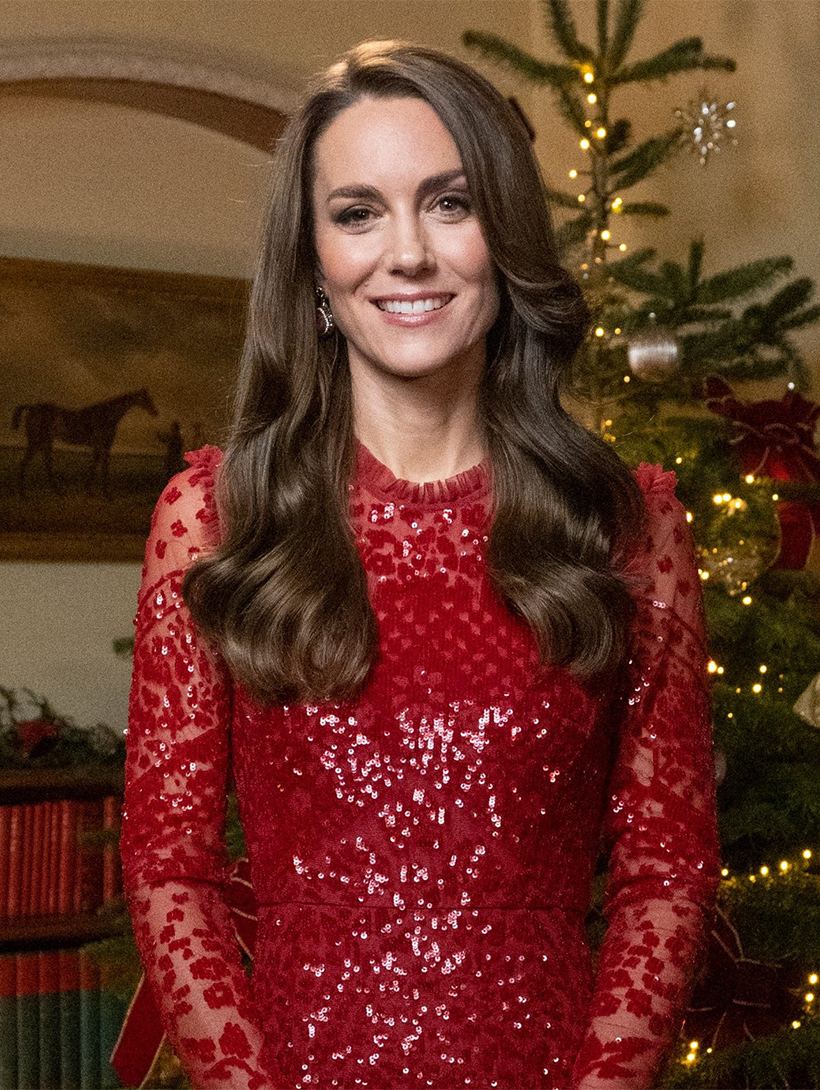 The dress is crafted from red tulle and adorned with tonal sequins cleverly placed to imitate vintage lace tablecloths.
The Princess has worn the dress once before, to the UK-Africa Investment Summit Reception at Buckingham Palace in January 2020.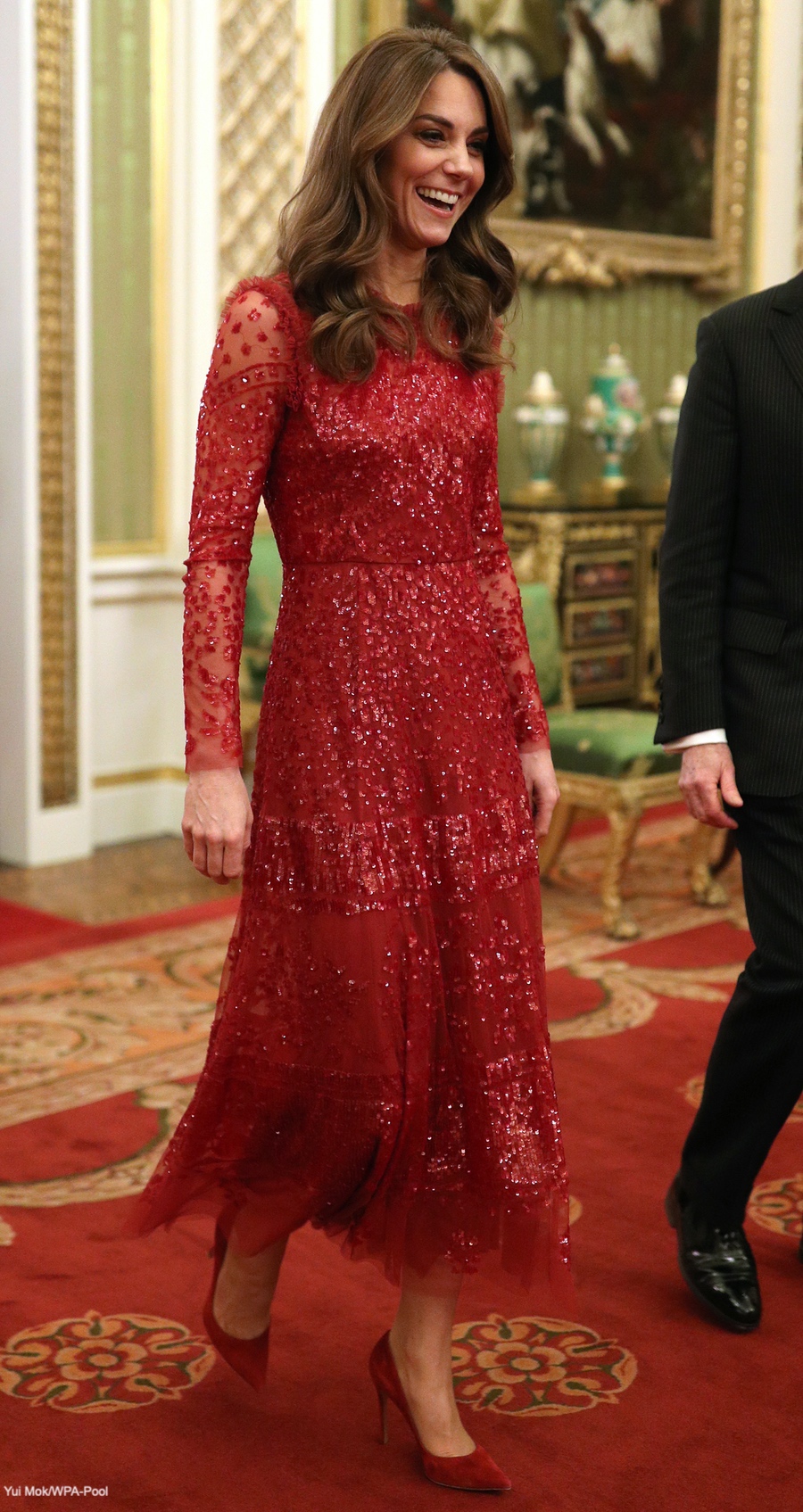 Looking for the perfect party or evening dress to make a statement at your next event? You're in luck. Needle & Thread still carry this popular design. RRP £460 GBP / $719 USD.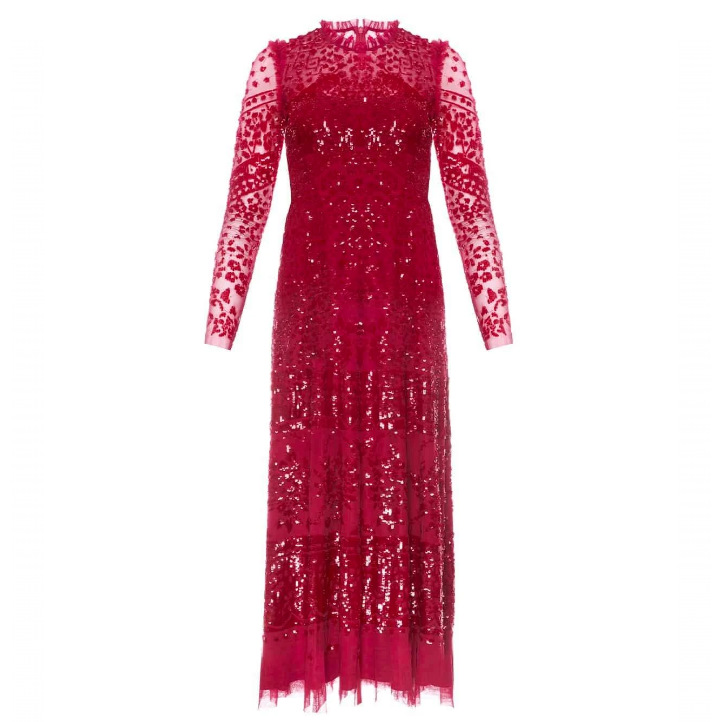 Needle & Thread Aurora Ballerina Dress in Red Sequin
Exact match! Festive event? Party? Wedding? Winter soirée? Cocktail reception? This resplendent red dress will sparkle at any occasion. The delicate tulle and floral embellishments are feminine, pretty and elegant. The striking cherry red colour is available now.
To date, this is is the only design we've seen Kate wear from Needle & Thread, the London-based brand founded by Hannah Coffin in 2013. The British fashion label has quickly gained a reputation for its intricate and detailed embroidery, which graces a range of clothing and accessories. From romantic dresses to etherial evening gowns, each piece is designed with a feminine and vintage-inspired aesthetic in mind.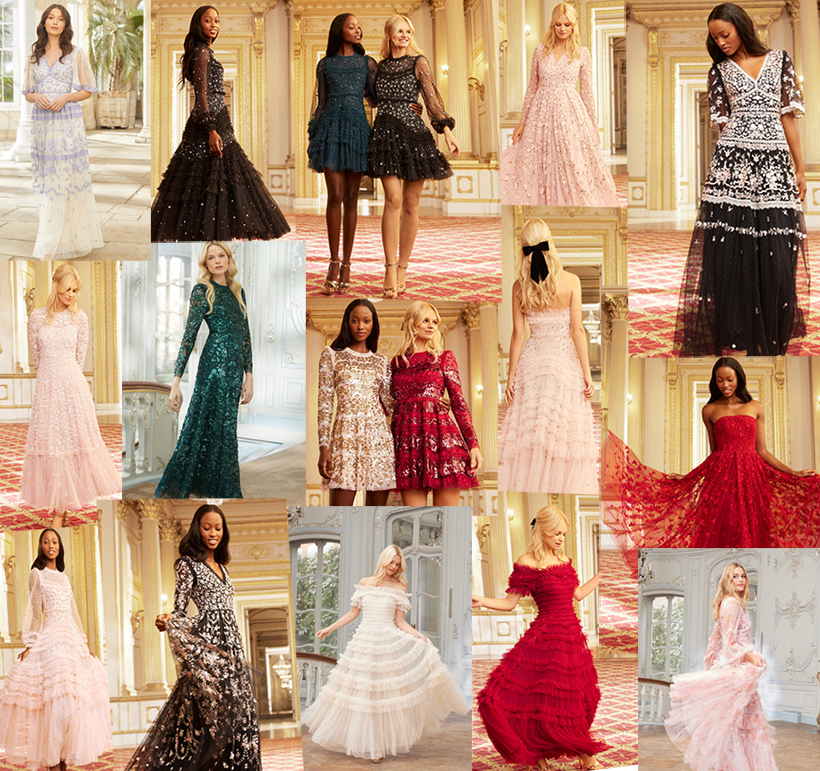 Let's look at the red ruby earrings paired with her sparkling dress now. They're by Soru Jewellery.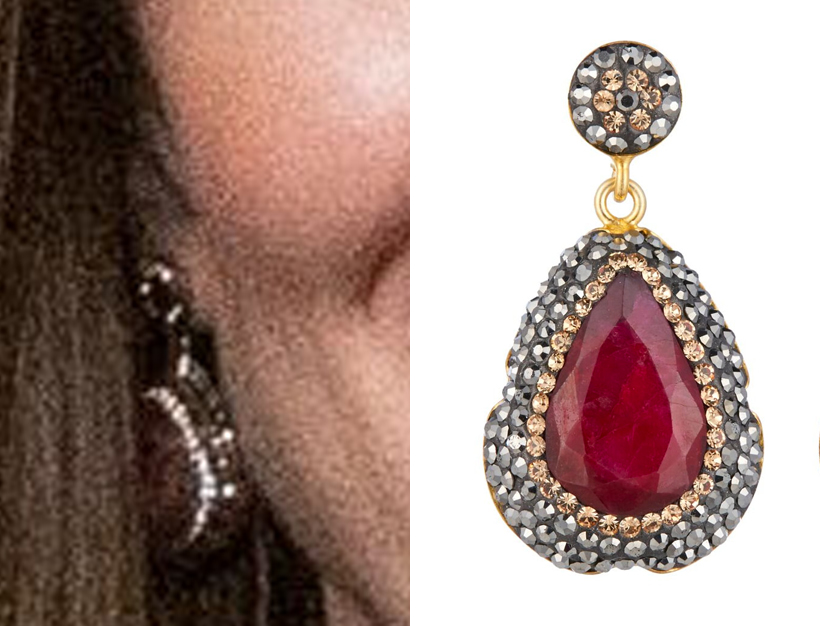 The earrings feature ruby gemstones set within multifaceted sparkling crystals.
The earrings are handmade in family-run workshops, in small batches, in Italy and Turkey. RRP: £145.
We've only seen Kate wear the earrings once before—with this same dress—in January 2020.
We know the Princess wears another design from Soru, a pair of pearl and crystal earrings in a similar design.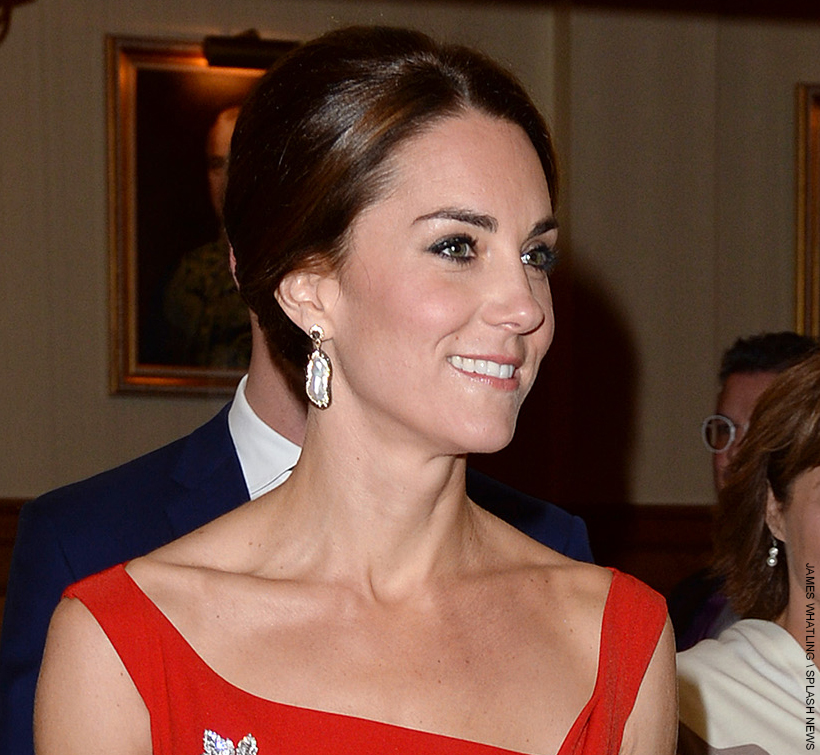 Soru is a sustainable jewellery brand. Their earrings are designed in the UK and handmade in Turkey using natural materials.
I believe the Princess is wearing her red heels from Gianvito Rossi with the sparkling dress (the same shoes she paired with the frock last time she wore it).
They're the designer's signature 'Gianvito' shoe. They're made from red suede suede leather, have a 105mm stiletto heel and an elegant pointed toe. Gianvito Rossi crafts his shoes in Italy using the finest materials. Each shoe is handmade.
Kate Middleton clearly loves the Gianvito Rossi Gianvito 105 pumps. To date, we've spotted her wearing the shoe in EIGHT different colours!