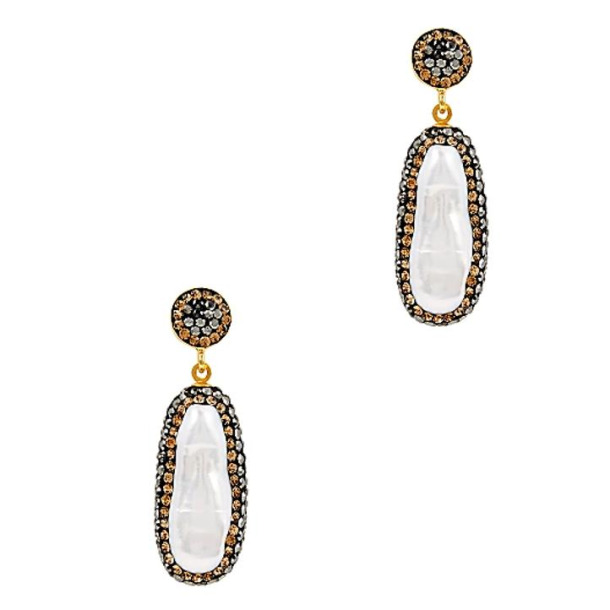 Kate Middleton wears a pair of Soru Jewellery's Baroque Pearl Drop Earrings.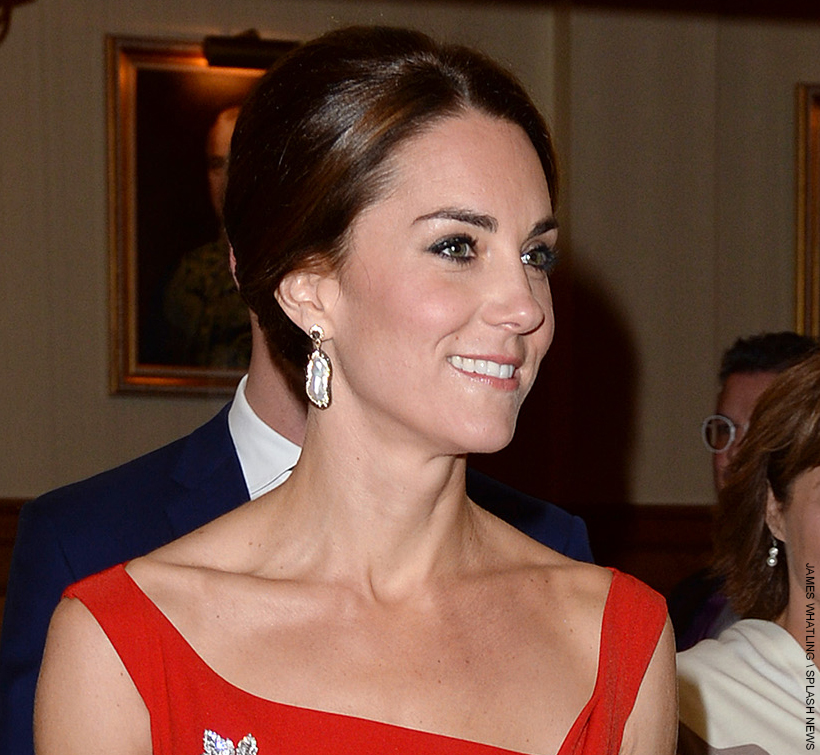 We first spotted the Princess wearing the earrings at in July 2016. She's worn them to six public engagements to date—note, two of those took place on the same day and Kate wore the same outfit.
About the earrings:
These handmade gold earrings from Soru Jewellery are the epitome of luxury and elegance. Crafted with 18kt gold-plating on sterling silver, these earrings feature a stunning baroque pearl drop surrounded by shimmering Swarovski crystal embellishments. The iridescent double-sided pearls and multi-faceted crystals give these earrings 360° of sparkle, adding even more elegance to these already stunning earrings. Whether you're looking to add a touch of glamour to your evening attire or simply want to treat yourself to a luxurious accessory, these earrings are a must-have for any fashion-forward individual.
Soru say natural variances may occur between colours, shapes and sizes of the gemstones, as one would expect with baroque pearls.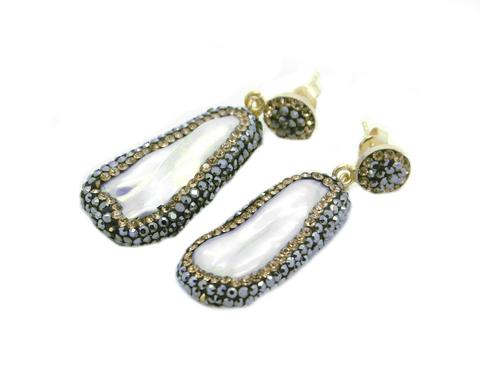 Soru Jewellery Baroque Pearl Drop Earrings
Exact match! Elevate your evening attire with these handmade earrings from Soru Jewellery. The 18kt gold-plated sterling silver features a baroque pearl drop encircled by Swarovski crystals for a shimmering finish. These double-sided earrings offer 360° of sparkle, making them the perfect choice for any fancy event. Click the button below to shop these earrings these luxurious earrings at Harvey Nichols.
Does Kate Middleton own any other Soru Jewellery designs?
Yes! The Princess owns a second pair of similar Soru Jewellery earrings with a pear-shaped ruby stone. She has worn them just twice in public to date.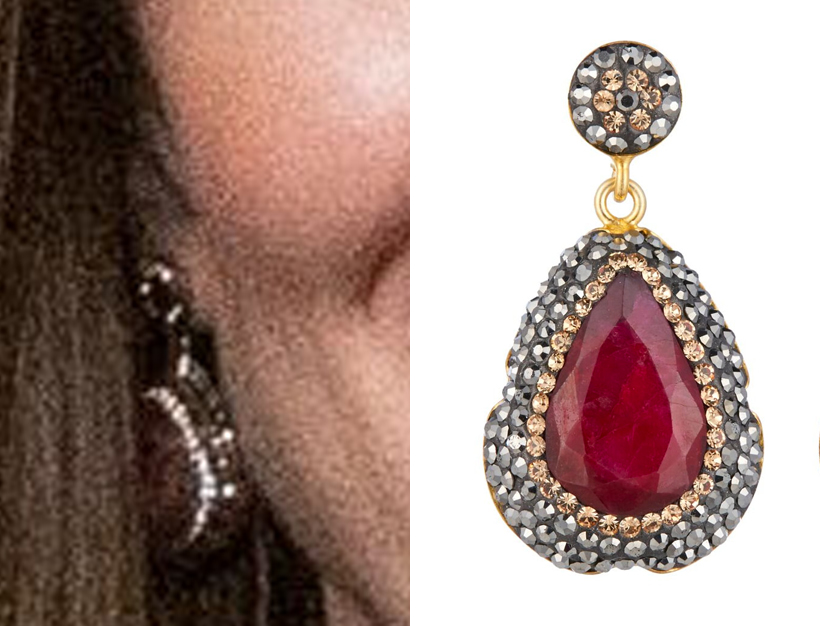 View more of Kate Middleton's earrings by clicking here.