Today, William and Kate released two new official photographs of Prince George, to mark his first day at the Westacre Montessori School nursery. Here's the first photo: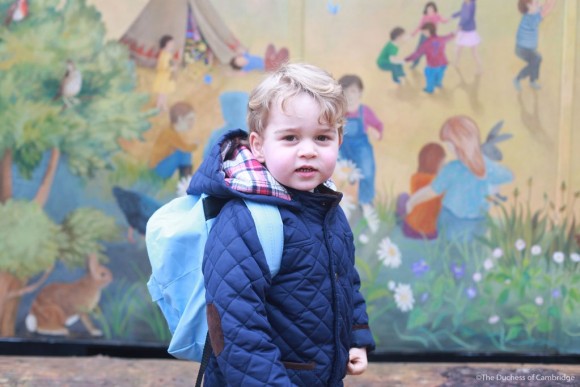 The two pictures were snapped by Kate on her Canon EOS 52 Mark II digital Camera. As you may recall, the Duchess is a keen photographer. Kate has captured a number of the official pictures released by the Palace, including the recent pictures marking Princess Charlotte turning six months old in November 2015.
Here's the second photograph. Prince George is standing in front of the mural on the outside of the nursery building.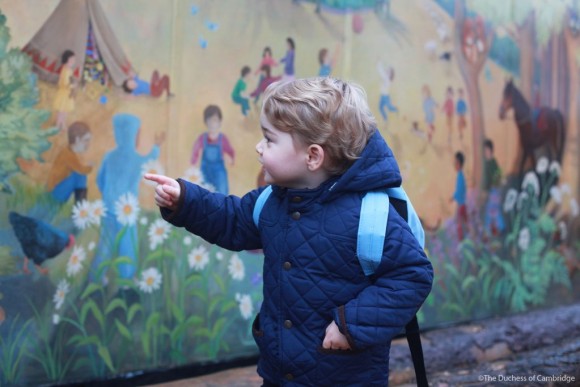 It appears the little prince is wearing a navy blue quilted jacket from British department store John Lewis. It's from their Baby and Toddler clothing line. Specifically, it was listed on the company's website in 2013 (which means Kate's either buying in advance or John Lewis still had some stock left over last year!) The coat retailed for £30.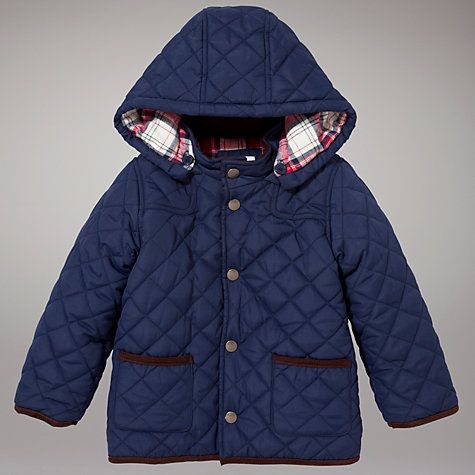 The company no longer sell the jacket, sadly.
If you're pretty certain you'd like the original jacket, it's for sale on eBay here.
The photographs of George were taken as he arrived for his first day at the nursery in Norfolk. It's being reported that George only spent a few hours in the nursery to help ease him into lessons, and an aide at the palace remarked that his first day 'went well.'
(Thanks to Prince George Pieces for the ID).