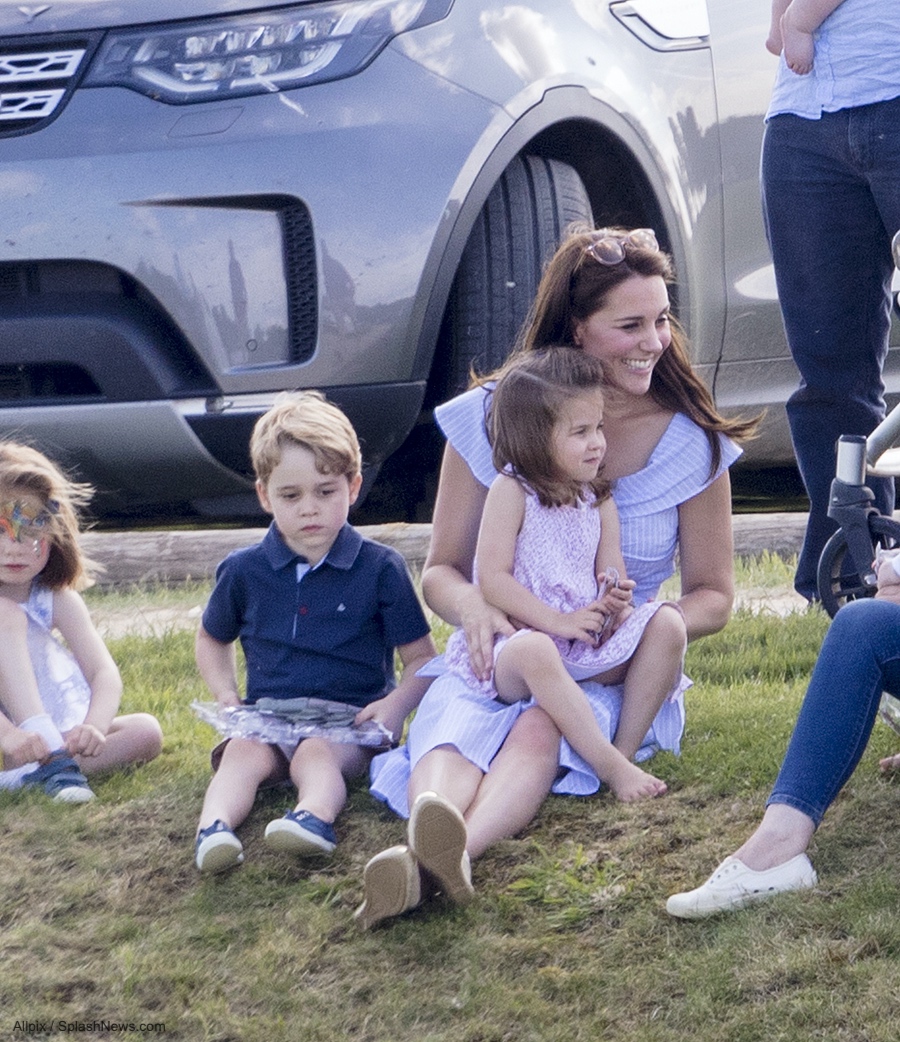 On the 10th of June 2018, Kate took her two older children to the Beaufort Polo Club in Gloucestershire to cheer on their dad, who was taking part in a charity polo match.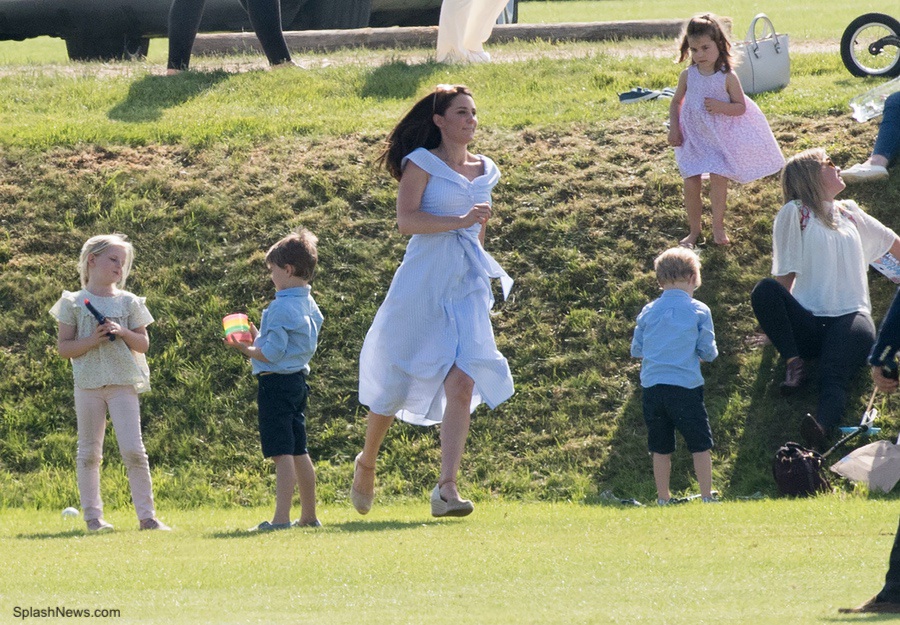 The children looked like they enjoyed their day at the polo club, where they played in the sunshine with other children, including their second cousins, Savannah and Isla Phillips.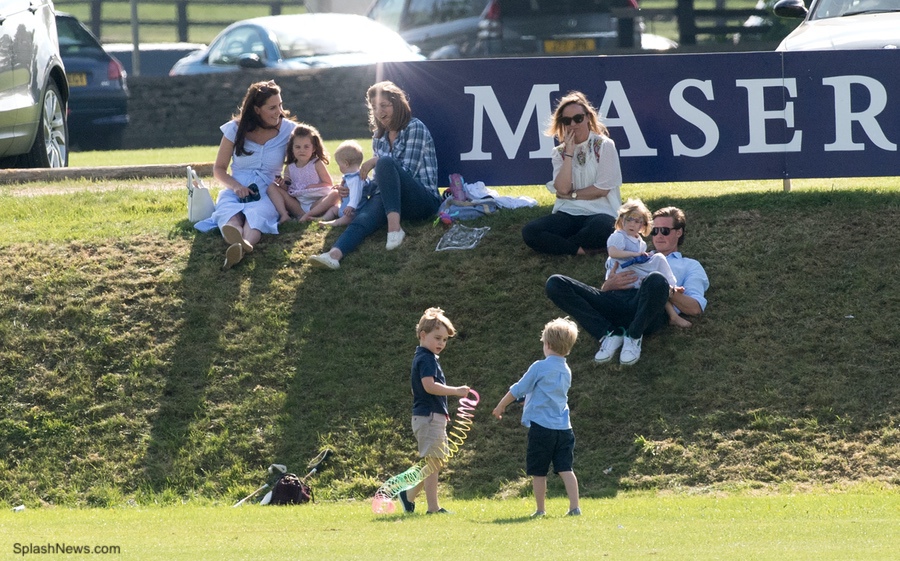 George played with a colourful slinky spring toy (which Kate helped him to unravel at one point).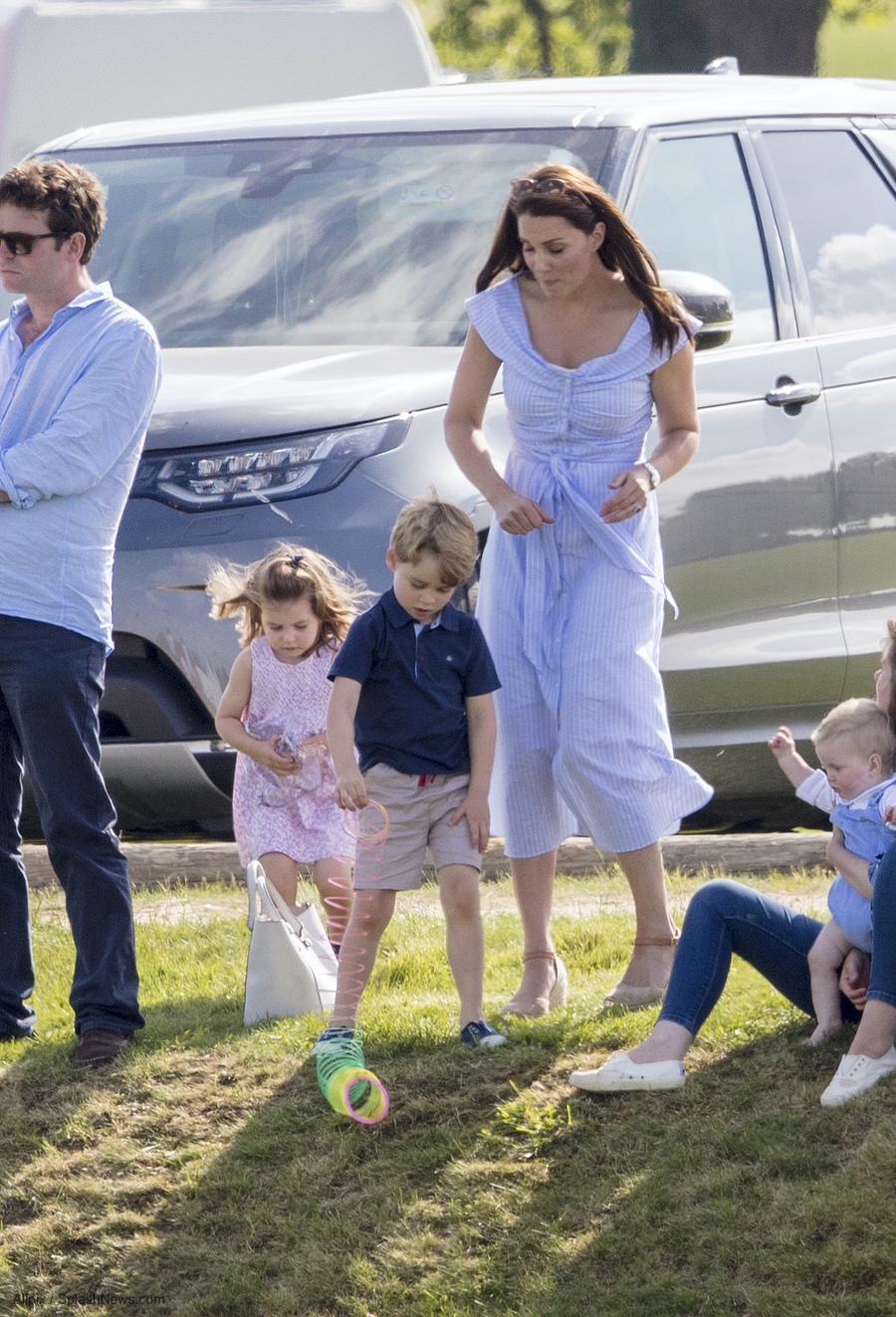 You may remember Kate took George to the same charity polo match back in 2015 when Princess Charlotte had just been born. Back then, Kate wore her ME&EM Breton stripe top, Topshop jeans, Sebago Bala deck shoes and Ray-Ban sunglasses.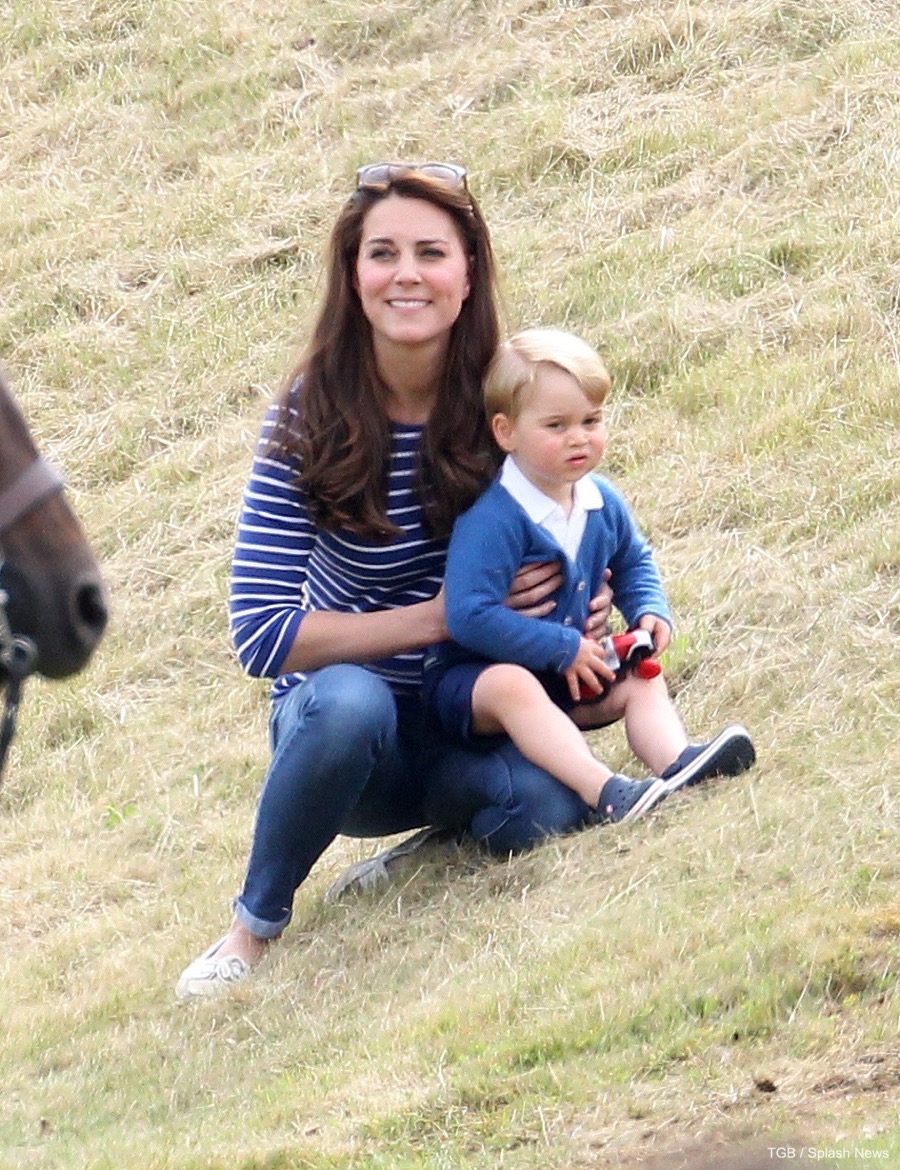 Kate's outfit:
For this year's polo match, Kate chose a blue dress from Spanish high street brand Zara.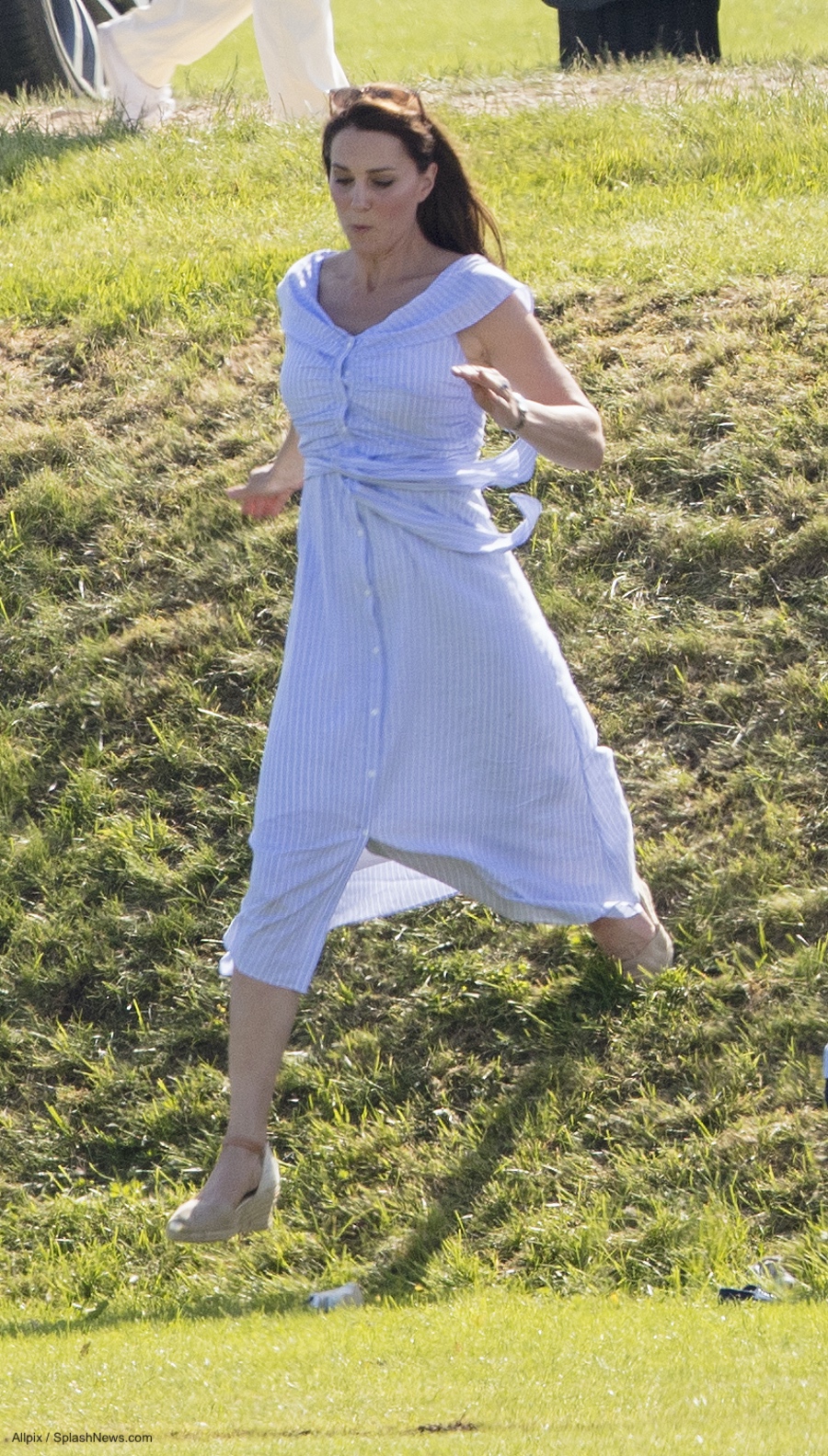 The striped blue dress features a ruched bodice and a cute tie detail at the waist.  Now sold out at Zara, the dress originally retailed for £39.99 GBP (around $52 USD at the current exchange rate).  Of course, the dress is available on eBay if you're looking for it.
Kate wore a new pair of wedged shoes from Russell and Bromley.  They're the brand's Coco-Nut Ankle Strap Espadrille.  They retail for £125 GBP (around $165 USD).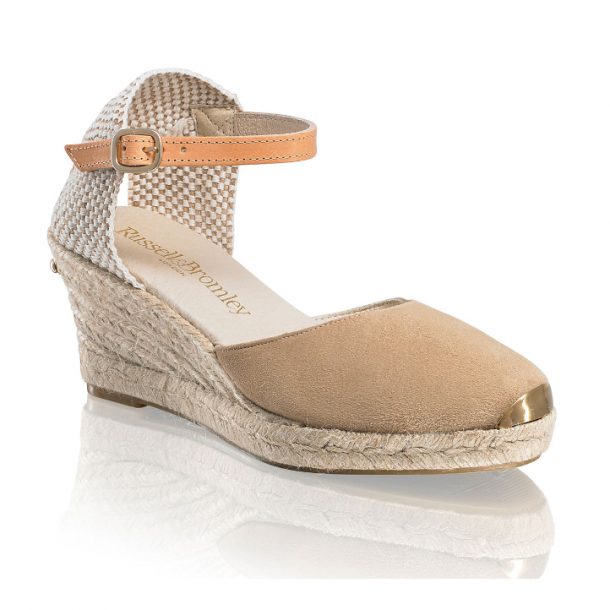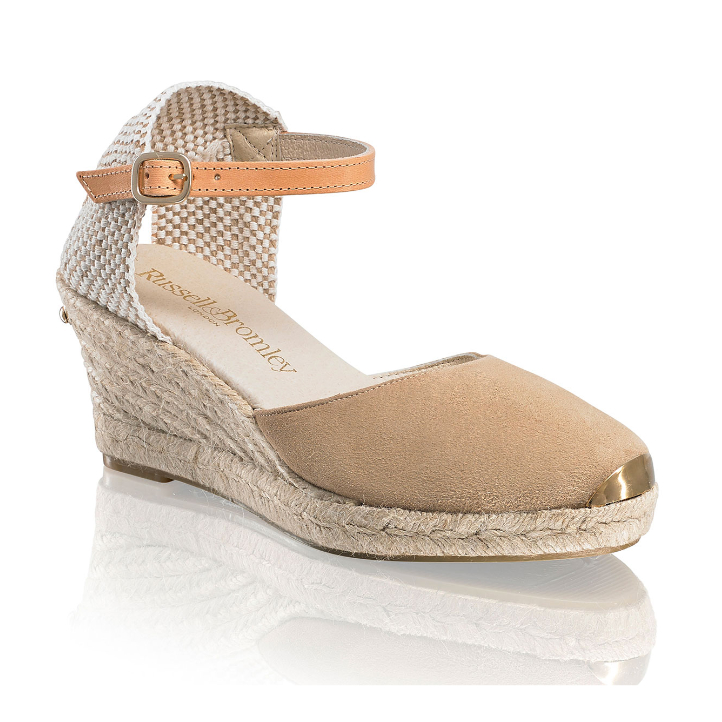 Russell and Bromley say the shoes were designed to "evoke visions of long summers in the Pyrenees." They feature an adjustable leather ankle strap, fabric heel cup and a rope wedge sole.
Kate carried her white Victoria Beckham Quincy bag.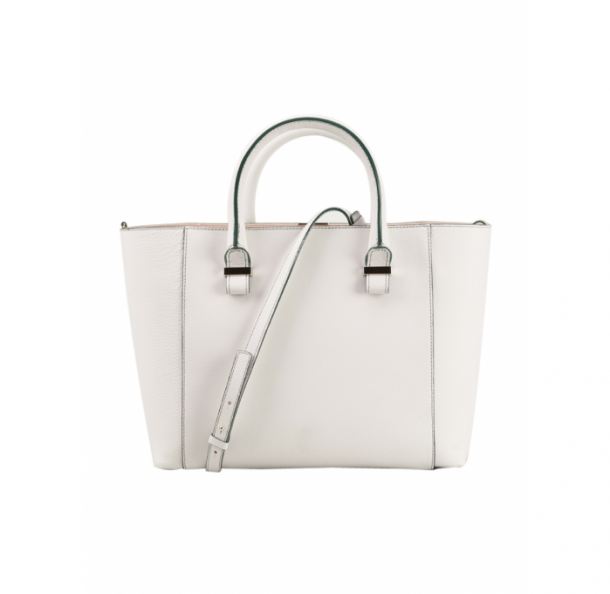 You may remember that Kate first carried this bag during a visit to Wimbledon in 2016.  The following year, she carried it again on the tournament's opening day.
Here's how Victoria Beckham described the bag on her website:
The Quincy bag has a leather detachable strap and a top looped tab fastening to adjust the shape. It can be handheld, worn over the arm, over the shoulder or cross body with accompanying shoulder strap. It has an internal file pocket at back and adjustable shoulder strap. The bag is finished with a pale-gold, logo-embossed label.
Sadly, the bag is no longer available to purchase new. However, check eBay or online consignment store the RealReal for the bag second hand.
Kate donned a new pair of sunglasses.  Unfortunately, we do not know the designer at this time.
George & Charlotte's clothing:
Princess Charlotte wore a delightful pink floral dress from The Little White Company. It's the Amelia style. She also wore a pair of Hampton Canvas shoes in the colour Rose.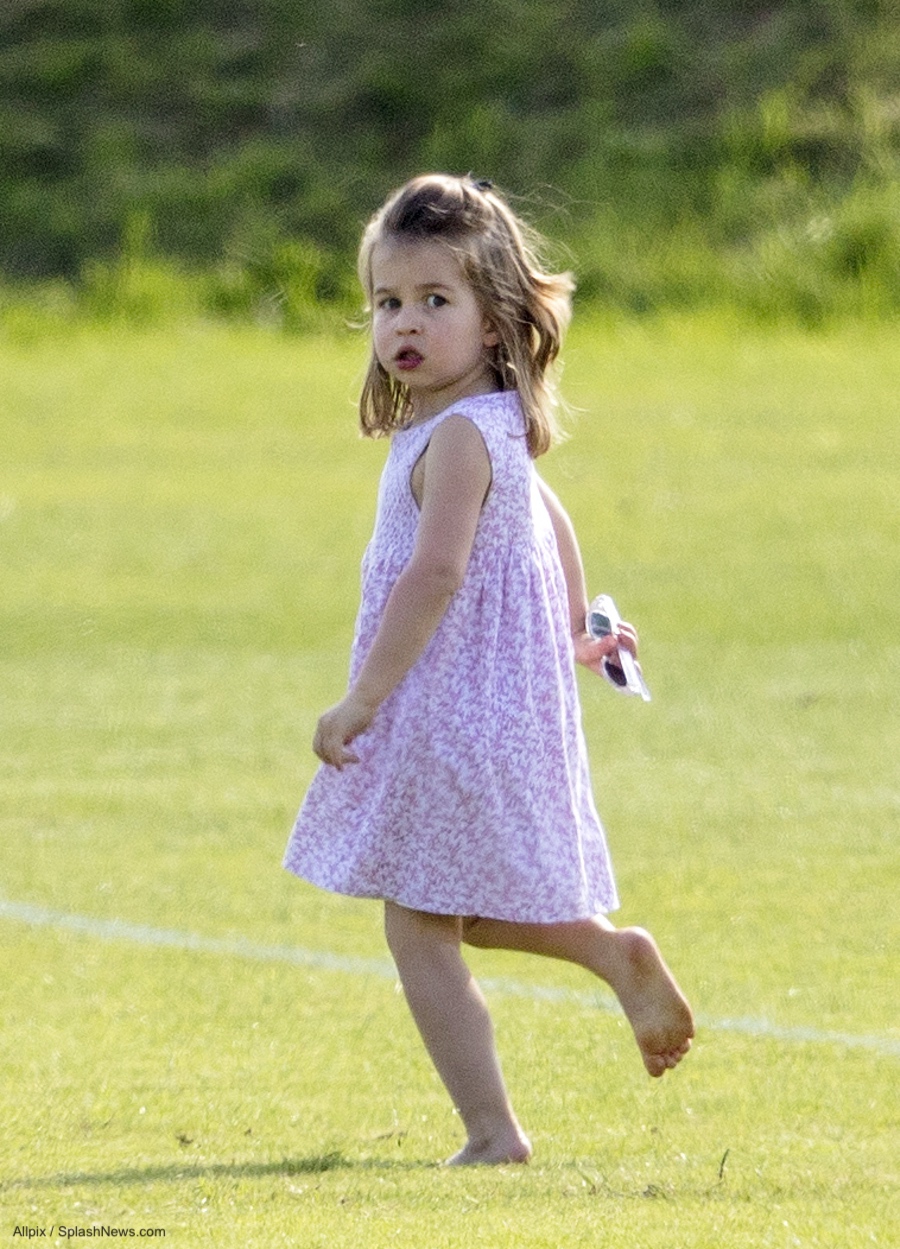 Prince George wore clothing from the same two brands. A polo shirt and short set from The Little White Company and Hampton Canvas shoes in navy blue.