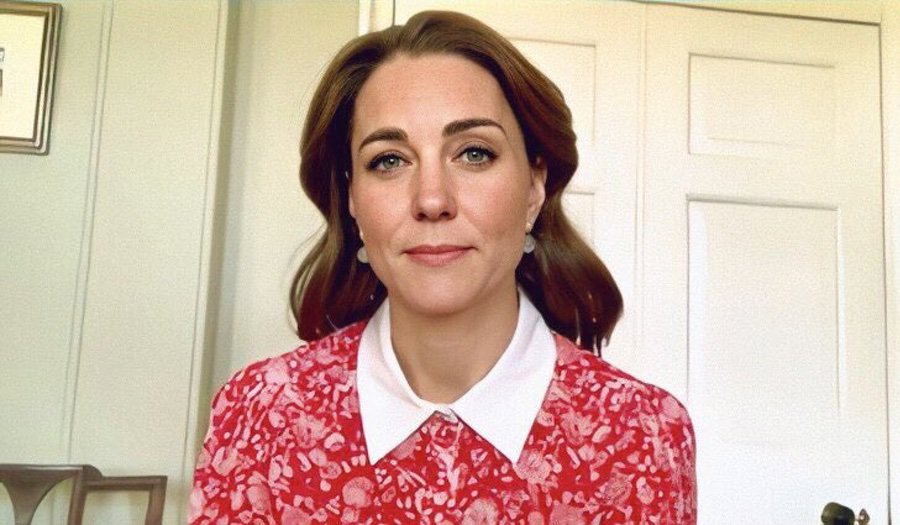 At 10:59 this morning (18th of May 2020), radio stations across Great Britain played a special message from William and Kate to kickstart Mental Health Awareness Week. See a video version of the message below:
The message went out to over 20 million people as part of 'Mental Health Minute', a yearly campaign launched by Heads Together in 2018. (Heads Together is the mental health initiative created by William, Kate and Harry as part of their charity, The Royal Foundation.)
Through the Mental Health Minute, we want to remind everyone that whoever you are and whatever you're going through, we're all connected and you are not alone.

It's important you know that it's ok to reach out for help if you need it, and our charity partners are there for you. – HEADSTOGETHER.ORG.UK
This year, William and Kate were joined by a host of celebrities including Harry Kane, Dua Lipa and David Tennant.

The video ends with volunteers and supporters from each of Heads Together's charity partners.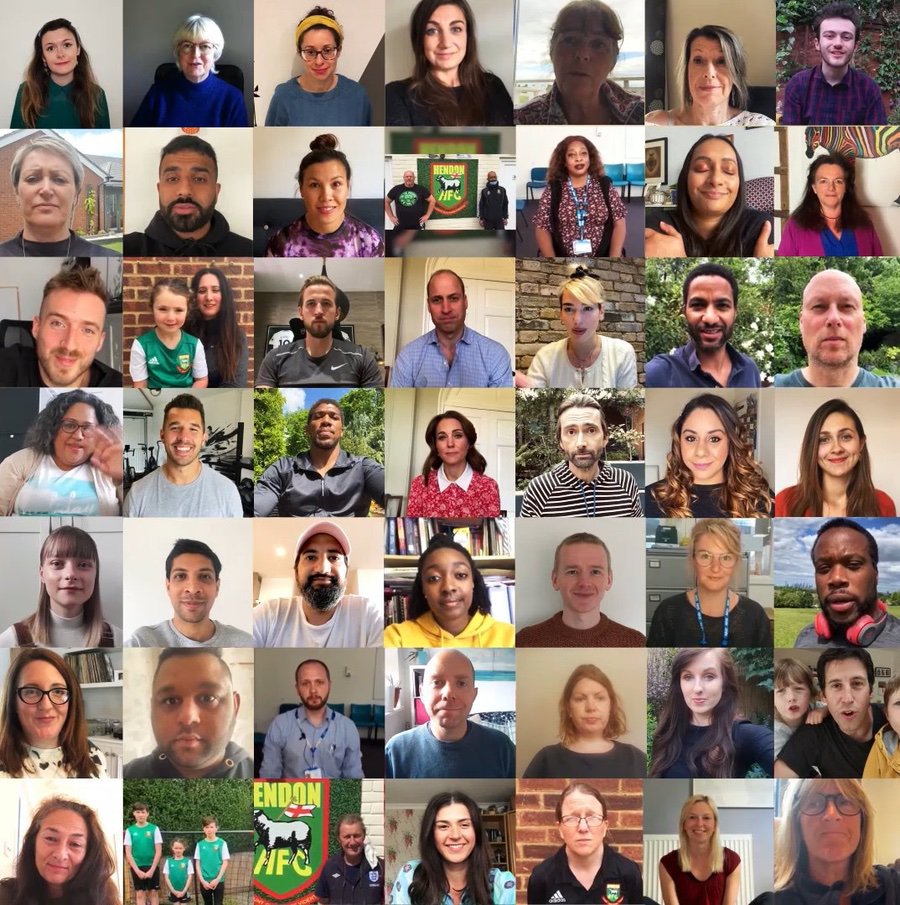 The [Mental Health Minute] script focuses on how people can support each other during the COVID-19 crisis, highlighting that, whoever you are and whatever you're going through, you are not alone – and it's OK to reach out. – RADIOTODAY.CO.UK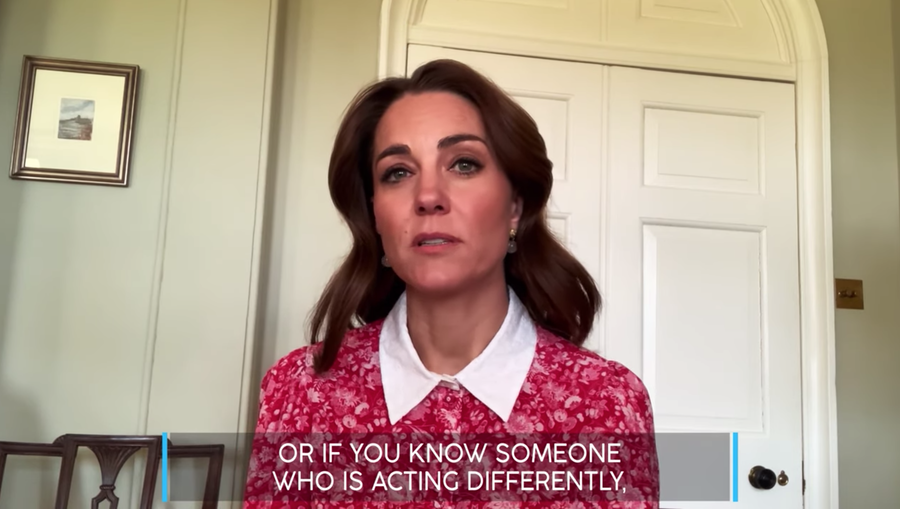 During the broadcast, Kate said:
If you're struggling, it's important to talk about it. Or if someone you know is acting differently, it's OK to ask how they are. Use this moment to send a message.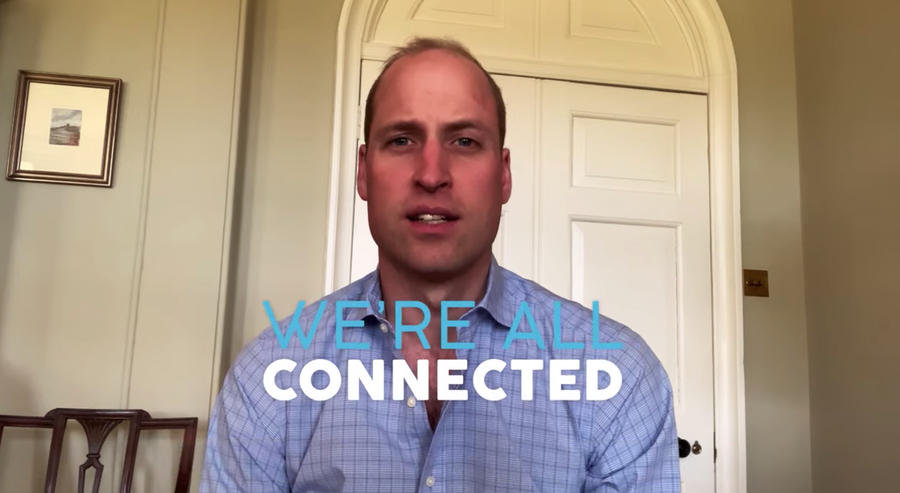 William added:
We're all connected. And sometimes just talking about how you're feeling can make a big difference. So right now, let's join together across the UK and reach out to someone.
Hosted by the Mental Health Foundation, Mental Health Awareness Week will run until Friday, 24th May 2020. The theme is kindness.
Of course, like many of us, Kate is working from amid the Coronavirus pandemic, carrying out her royal duties via video conferencing software. View more of her 'lockdown looks' here.
Kate's outfit:
Kate recorded her segment of the video in a red and pink dress with a contrasting white collar. It's the Calla Rose floral-print silk dress by Beulah London.
The dress features block printed florals on silk crepe de Chine fabric.
The midi dress features Broderie Anglaise detailing on elongated cuffs, balloon sleeves, an A-line skirt and ties at the waist to achieve that perfect hourglass figure.
It retails for £550 (around $672 USD) at matchesfashion.com and beulahlondon.com.
The dress also comes in this pretty shade of cornflower blue. Again, it's available at both matchesfashion.com and beulahlondon.com for £550.
Kate is no stranger to Beulah London. She has worn coats, dresses and scarves from the label before. The company is owned and operated by one of Kate's friends, Lady Natasha Rufus Isaacs. Lady Natasha has known Prince William since they were children. Below, Kate wearing Beulah London's green Yahvi midi dress in 2019, the red Sarai dress to the 100 Women in Hedge Funds Gala in 2011 and the blue Sabitri dress at a Malaysian mosque in 2012.
Beulah London provides a sustainable livelihood for people who were once involved with sex trafficking. Purchases from Beulah London help to break the chain of poverty in marginalised communities. The company spend 10% of their profits funding projects that empower women around the world.
Kate accessorised with her Patrick Mavros Ocean Tides Milky Quartz earrings. Clearly a new favourite, the Duchess has worn the earrings a few times since she debuted them earlier this month.
The £800 earrings feature milky quartz stones suspended from sea-urchin inspired posts. The earrings are set in Sterling silver and finished with 18ct yellow gold and 2mm diamonds.