Kate Middleton owns the Patrick Mavros Ocean Tides earrings in gold and milky quartz.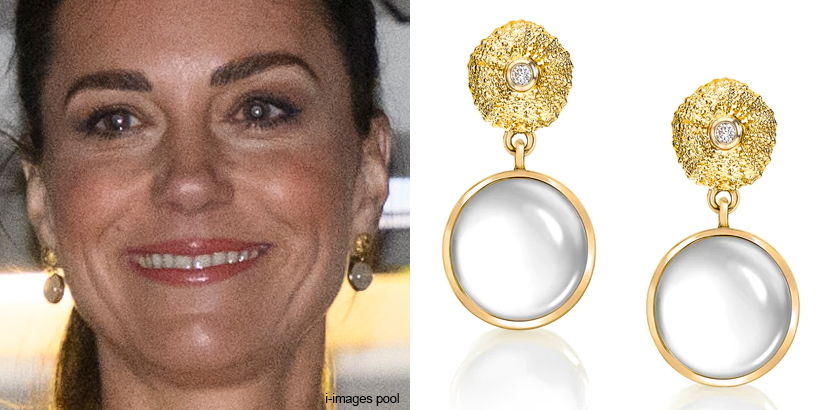 To date, we know she's worn the beautiful earrings seven times in public.
The earrings feature polished milky quartz stones set in 18ct gold. The stones hang from a sea-urchin inspired post. The sea urchin is decorated with 18ct yellow gold and a 2mm brilliant diamond. The earrings are handmade in Mauritius.
From the designer:  "We have taken inspiration from the alluring and tranquil colours of the Indian Ocean to create these cabochon earrings … The appearance and cloudy nature of this beautiful quartz is caused by tiny water bubbles inside the quartz."
Cost: £3,400
SHOP KATE'S EARRINGS: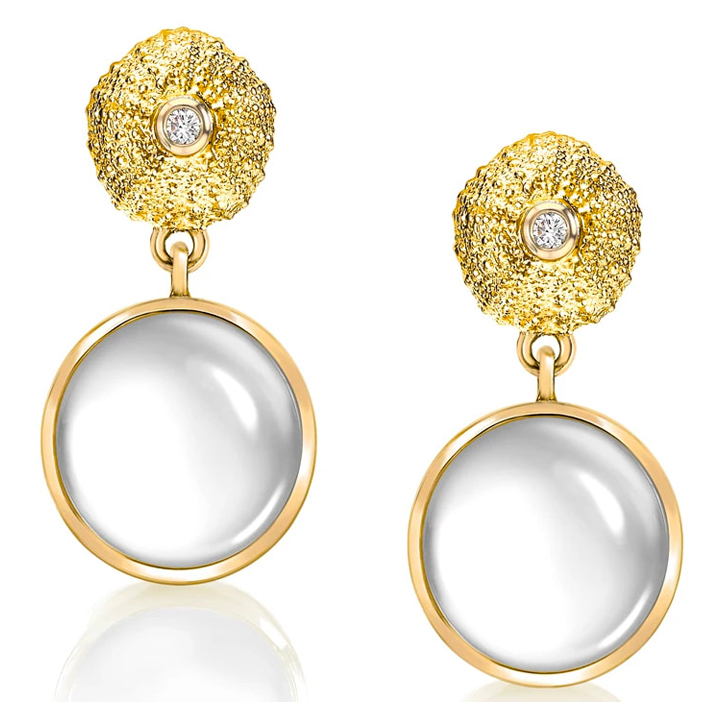 Patrick Mavros Ocean Tides Earrings
Beautifully designed earrings featuring polished milky quartz stones dangling from sea urchin-inspired posts made from 18ct gold.