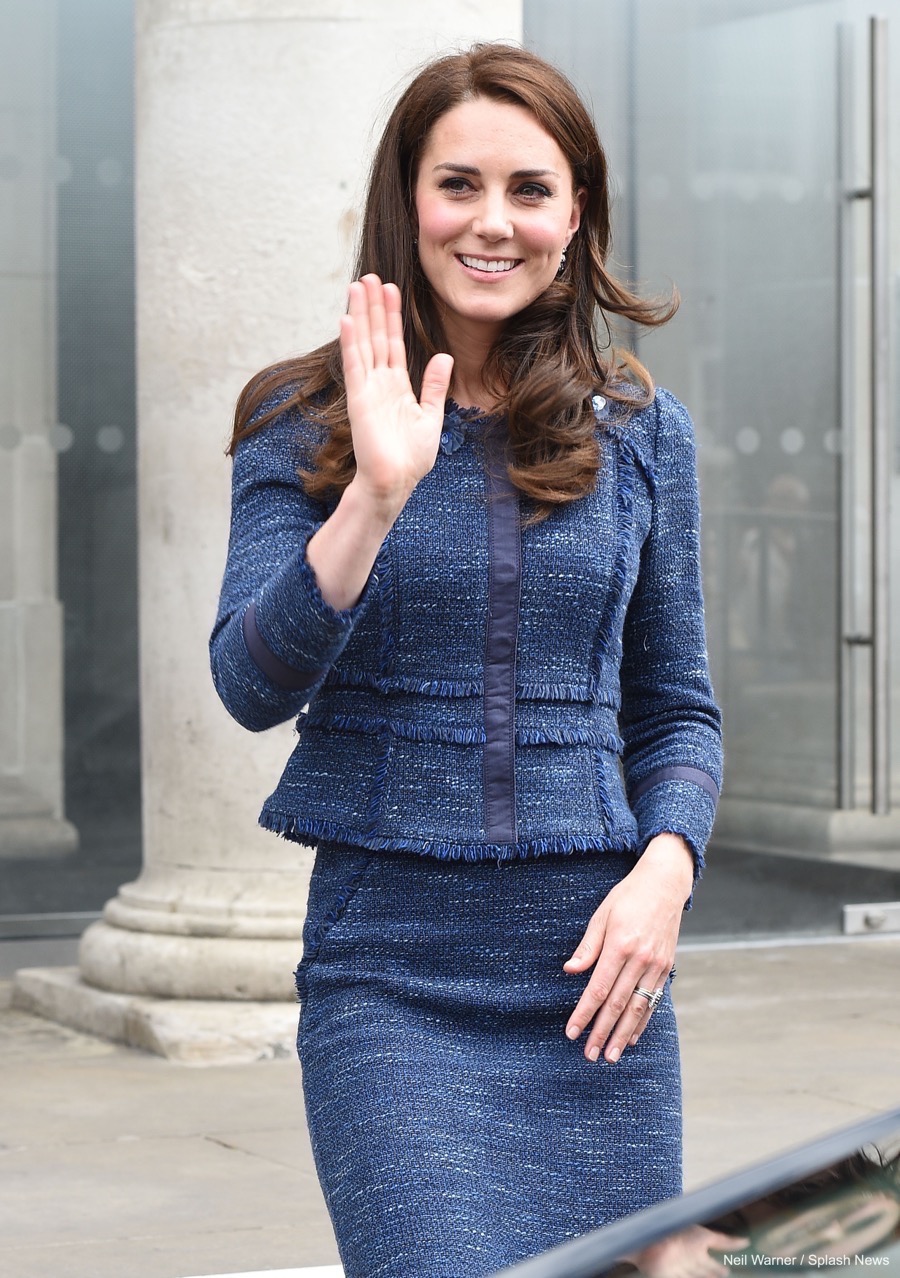 This afternoon (Monday 12th of June 2017), Kate visited King's College Hospital in London to meet with people affected by the London Bridge and Borough Market terror attacks.  The attacks, which took place earlier this month, left eight people dead and nearly 50 wounded.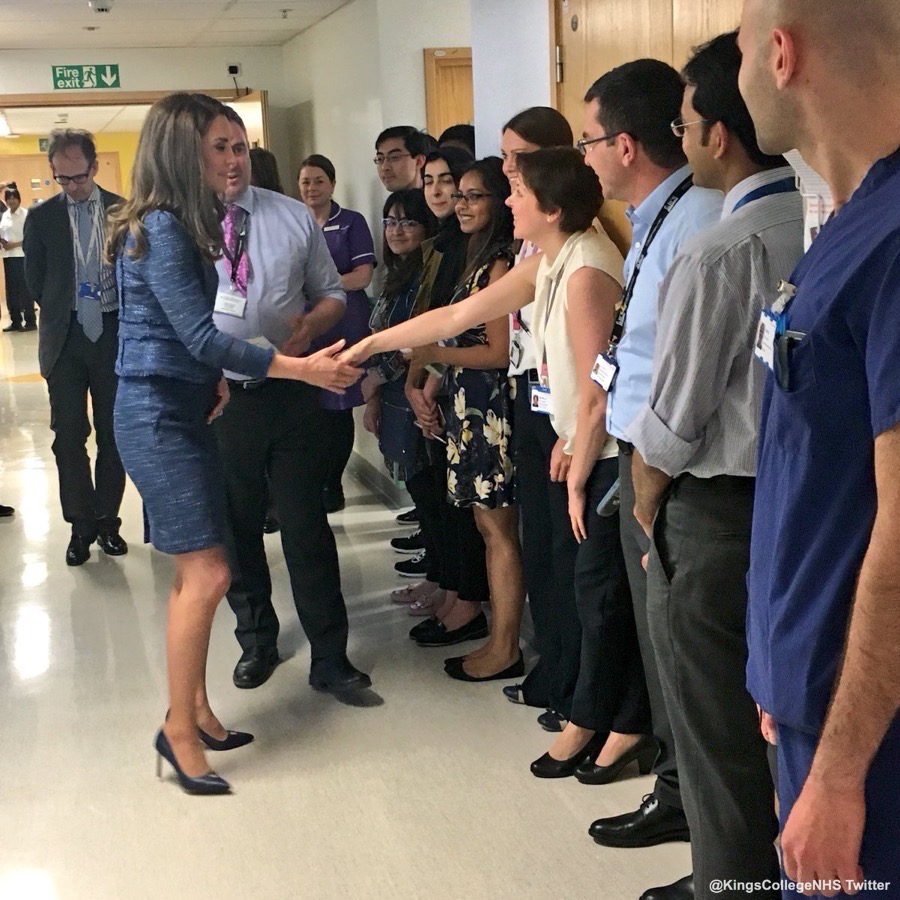 Kate's visit to the hospital was not publicised in advance.  This enabled staff to continue to treat patients without too much disruption.
Kate visited the emergency department and trauma wards to meet with staff who assisted those caught in the attacks on June 3rd. In total, 14 patients were brought to King's College Hospital.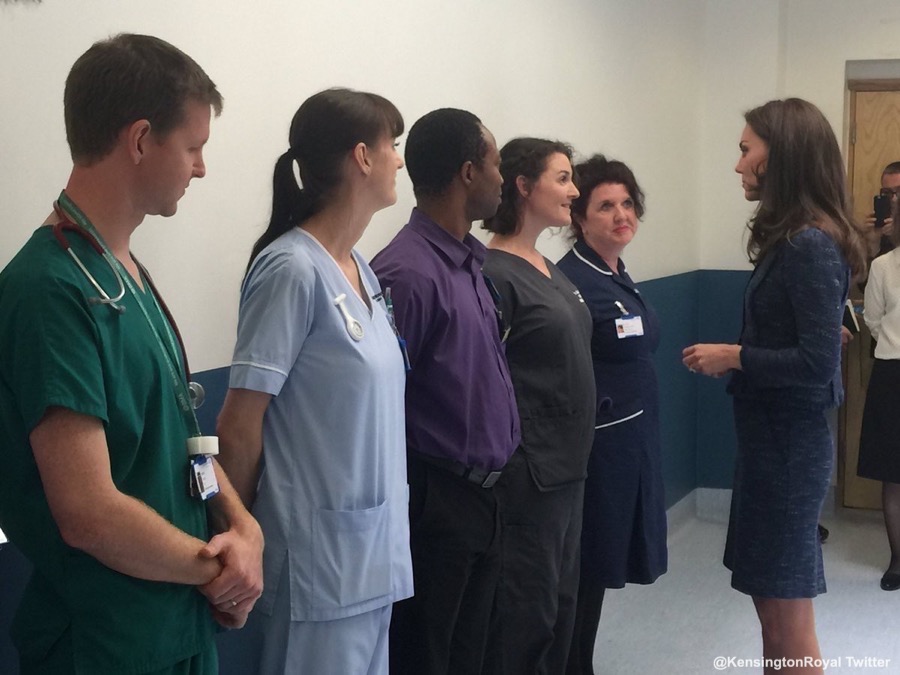 During the visit, Kate spent some time at the bedsides of the patients who still require treatment.  This was conducted away from the cameras to give the patients some privacy.  According to a hospital spokesperson, the patients are now well enough to speak.
Finally, the Duchess met with senior hospital officials to speak about the psychological support that has been made available to staff and patients following the attacks.  As you may recall, this area is of particular interest to Kate, who spearheaded the Heads Together mental health campaign alongside Princes William and Harry.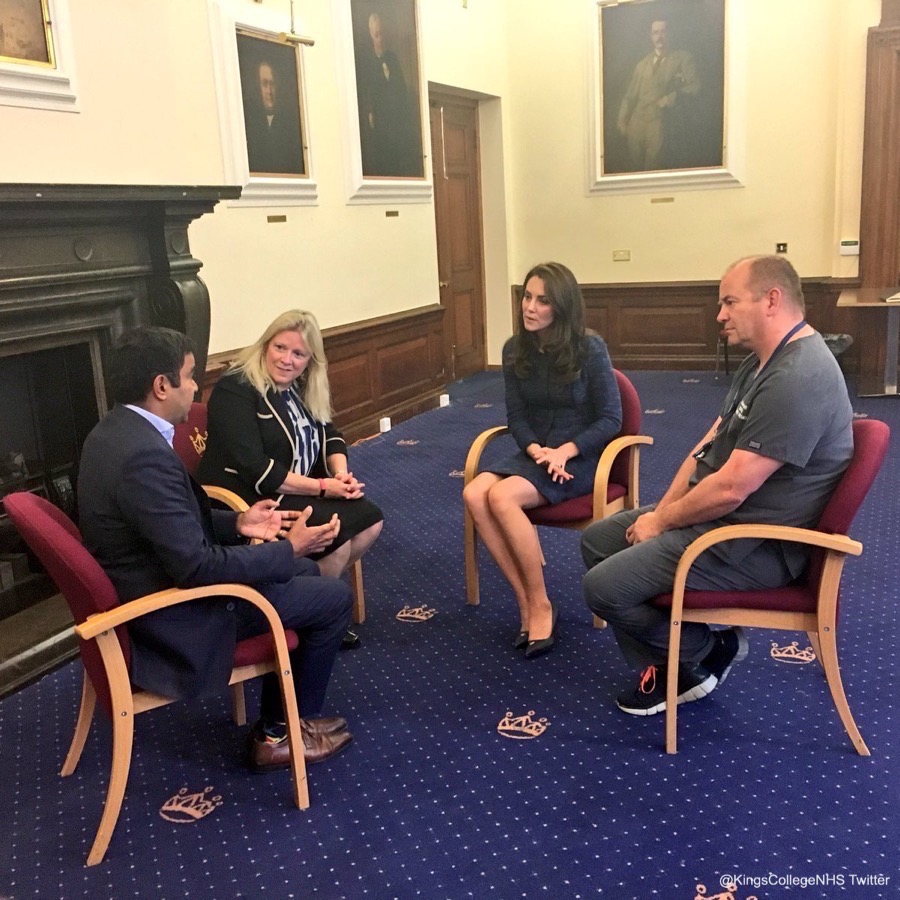 Kate's outfit:
Kate chose her Rebecca Taylor skirt suit for the visit.  It's from the designer's pre-fall 2011-12 Sparkle Tweed collection.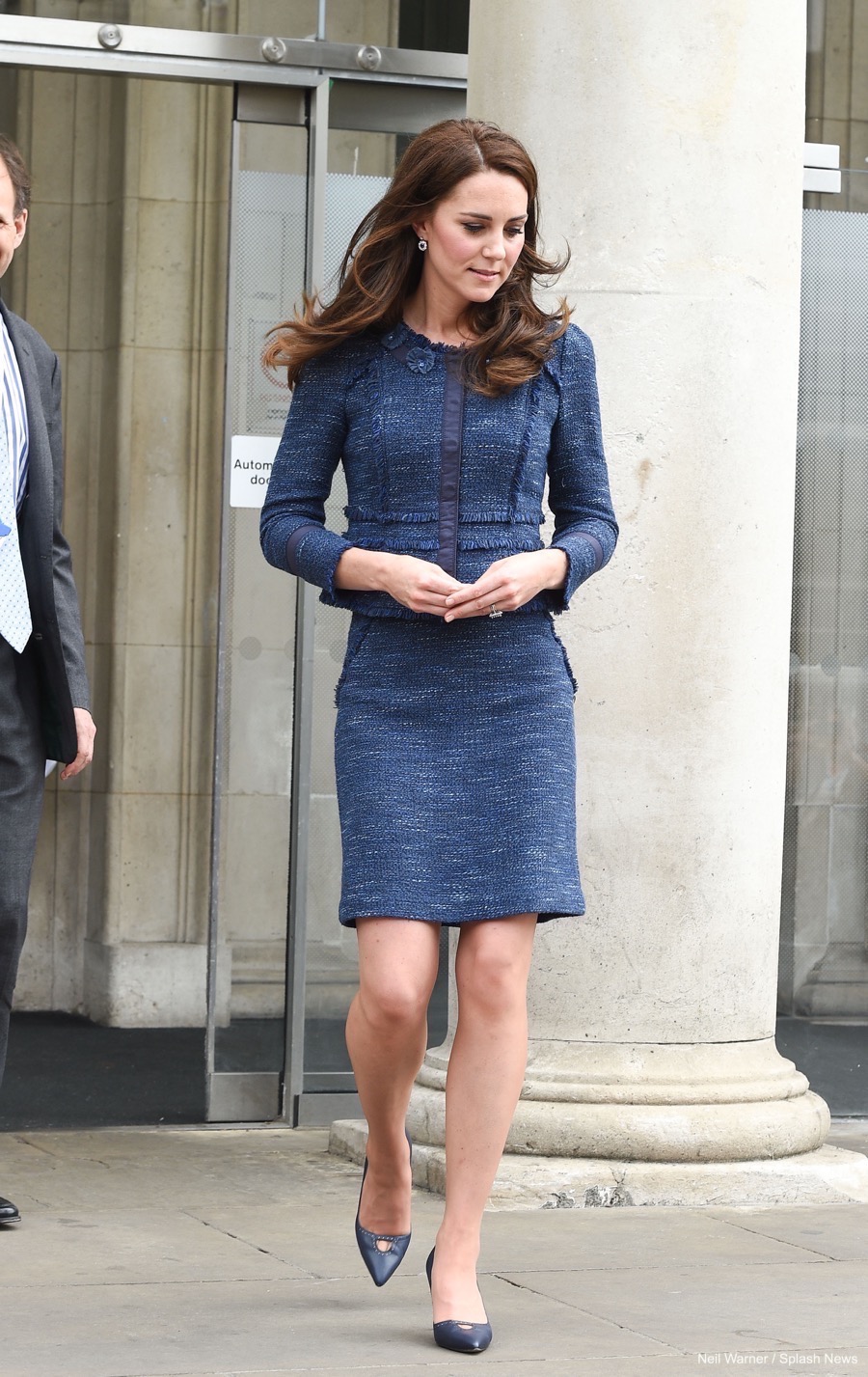 The blue tweed jacket features floral embellishments around the neckline and frayed detailing.  It originally retailed for $450 USD.  The skirt, which also features frayed detailing, retailed for $425.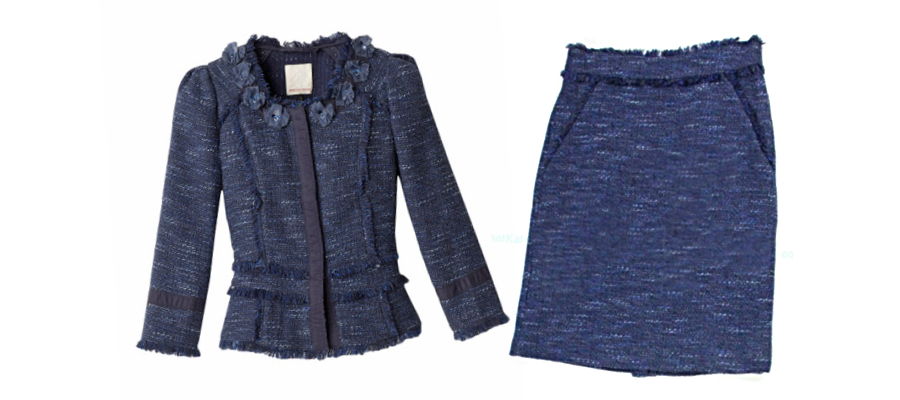 If you've followed Kate's style over the last few years, the skirt suit ought to feel familiar.  The Duchess has worn it a number of times.  She first debuted it in 2012 at the reception to celebrate the Scott-Amundsen Centenary Race to the South Pole.  (Read more about that event by clicking here).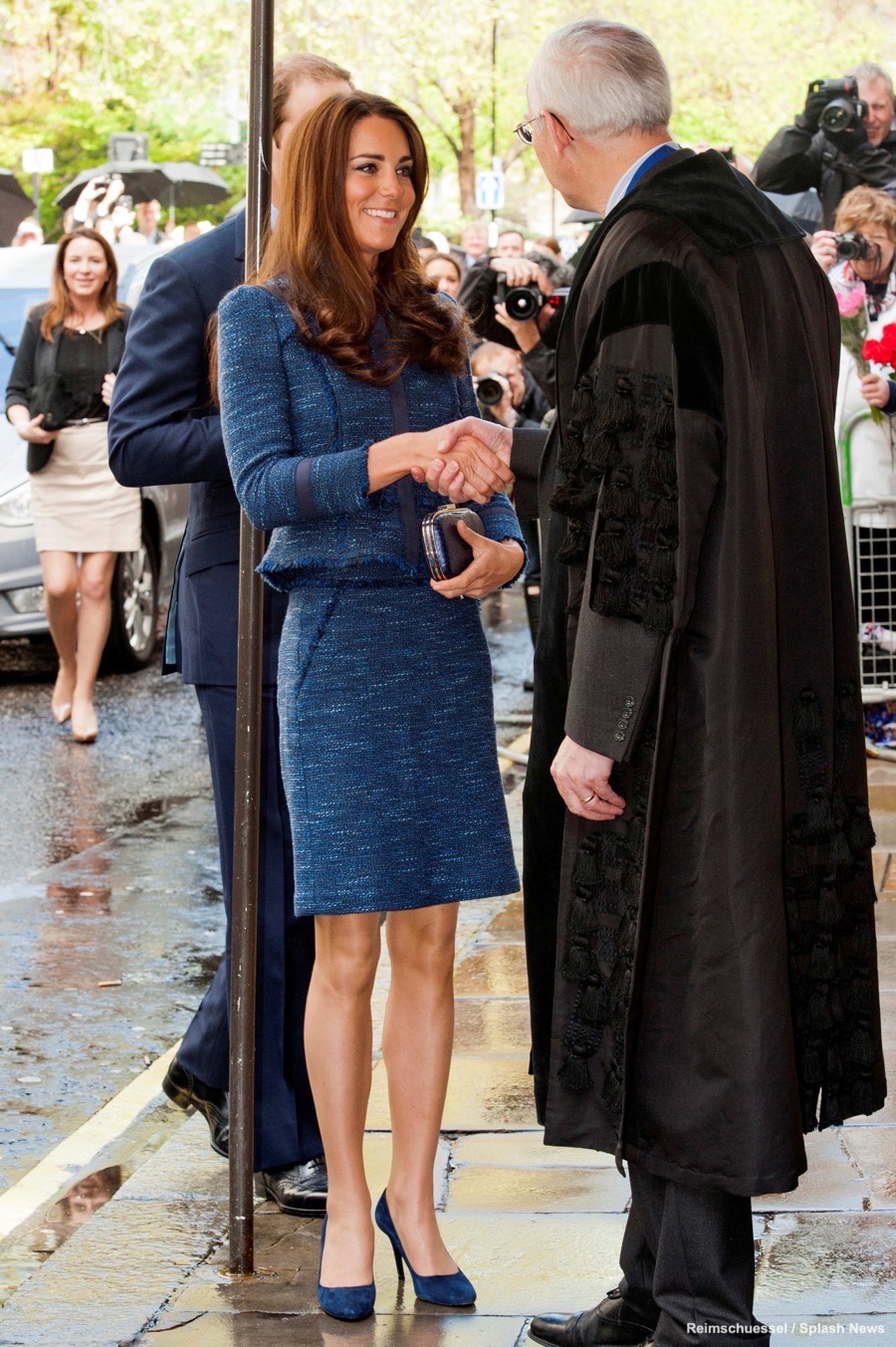 Kate's navy blue court shoes are by Manolo Blahnik (shown below in black).  They're the designer's Calogera style.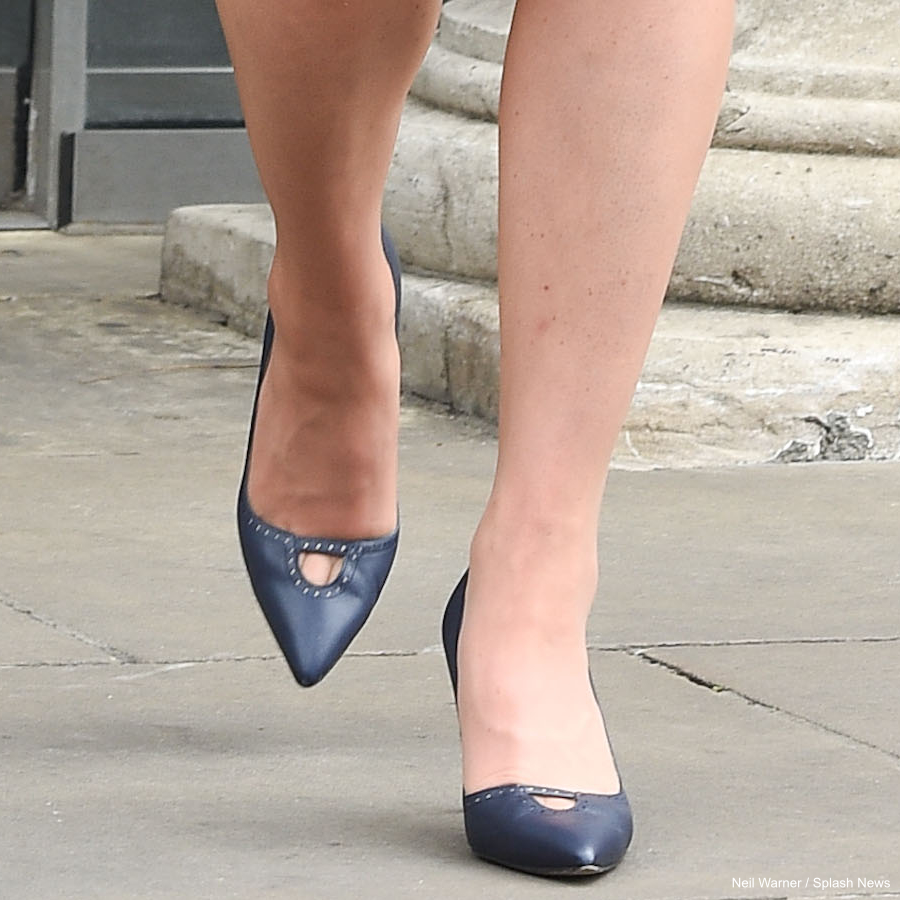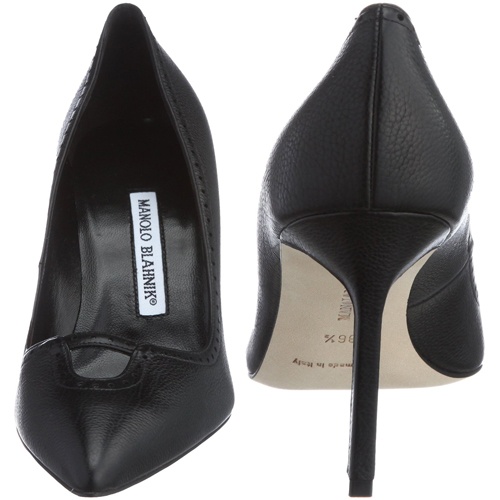 Kate first debuted the heels on the tarmac at Heathrow Airport, ahead of her visit to Canada in 2011.  To my knowledge, she hasn't worn them to a public engagement since.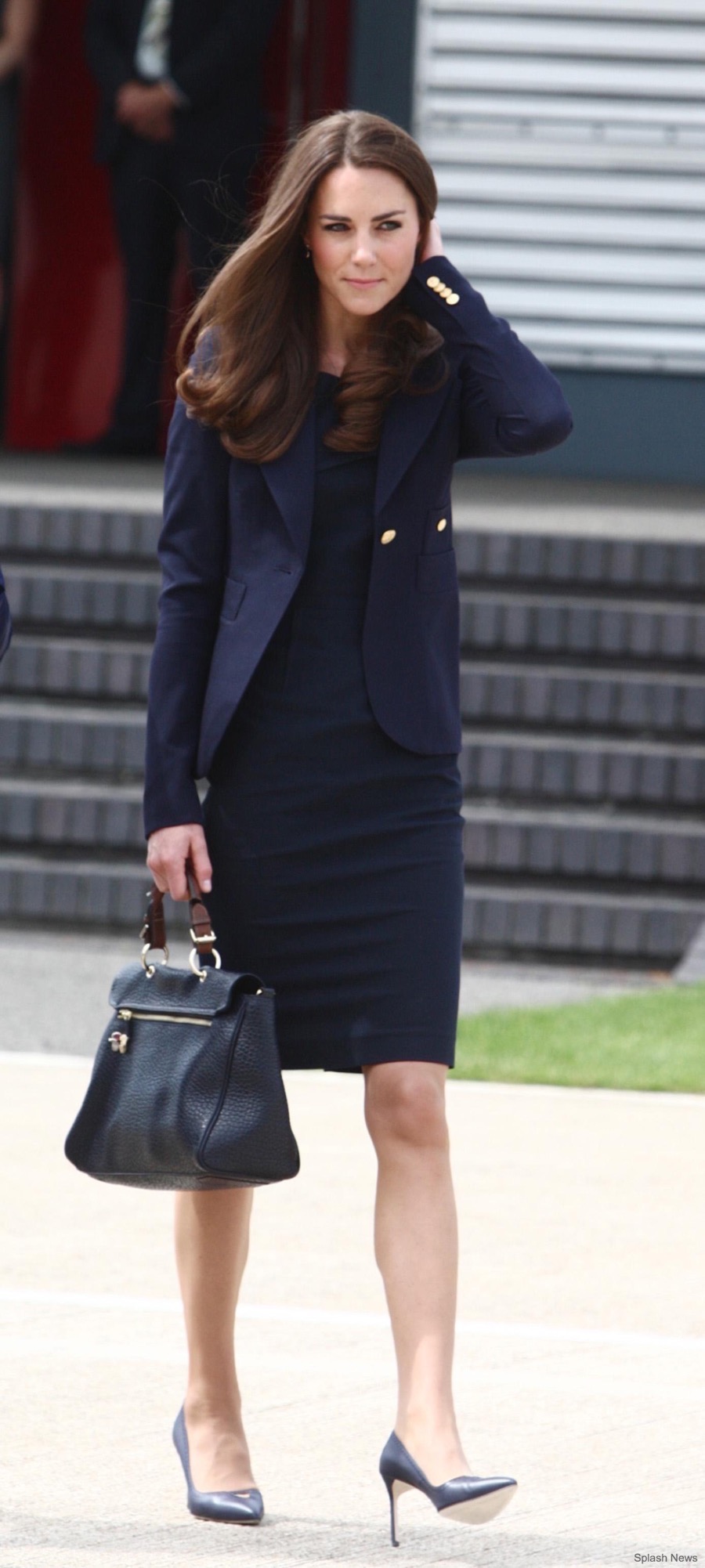 Finally, Kate wore her sapphire and diamond earrings.  Again, the Duchess wears these regularly and they may be familiar to our regular readers.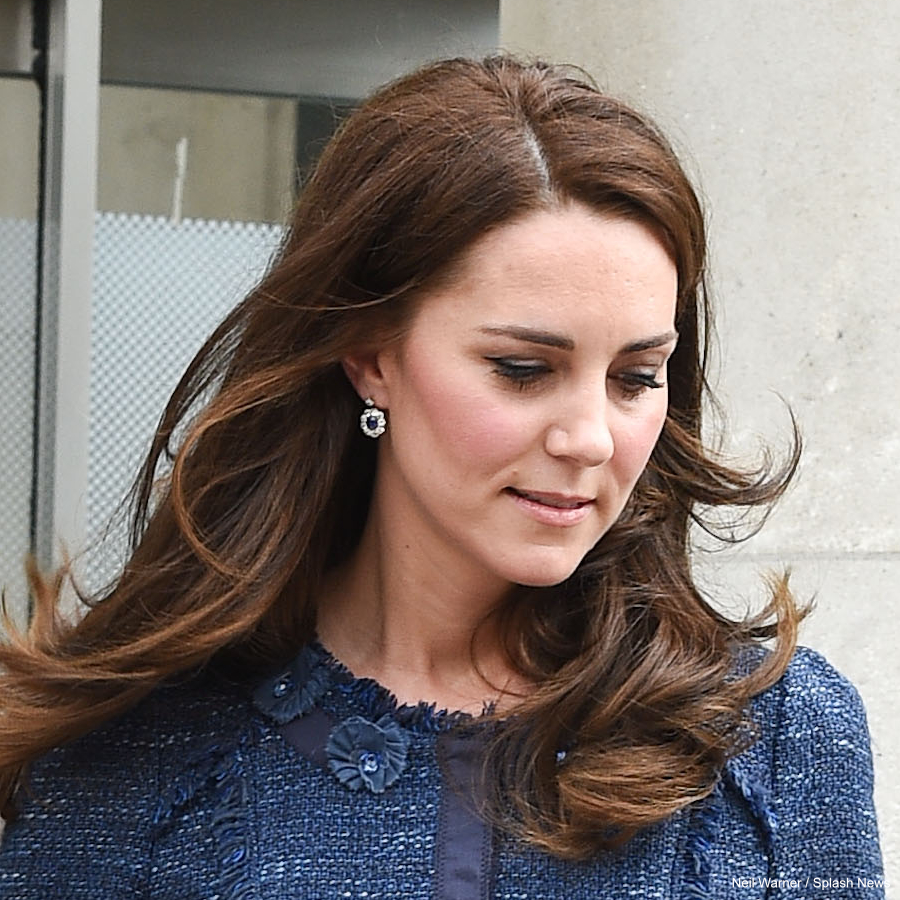 They're thought to be adapted from a pair worn by Diana, Princess of Wales.  (For more information, click here).