In 2012, the Duchess of Cambridge (Kate Middleton) attended a reception to celebrate the Scott-Amundsen Centenary Race to the South Pole.  She debuted a blue tweed suit by Rebecca Taylor.  It was from the designer's 2011-2012 'Sparkle Tweed' Collection.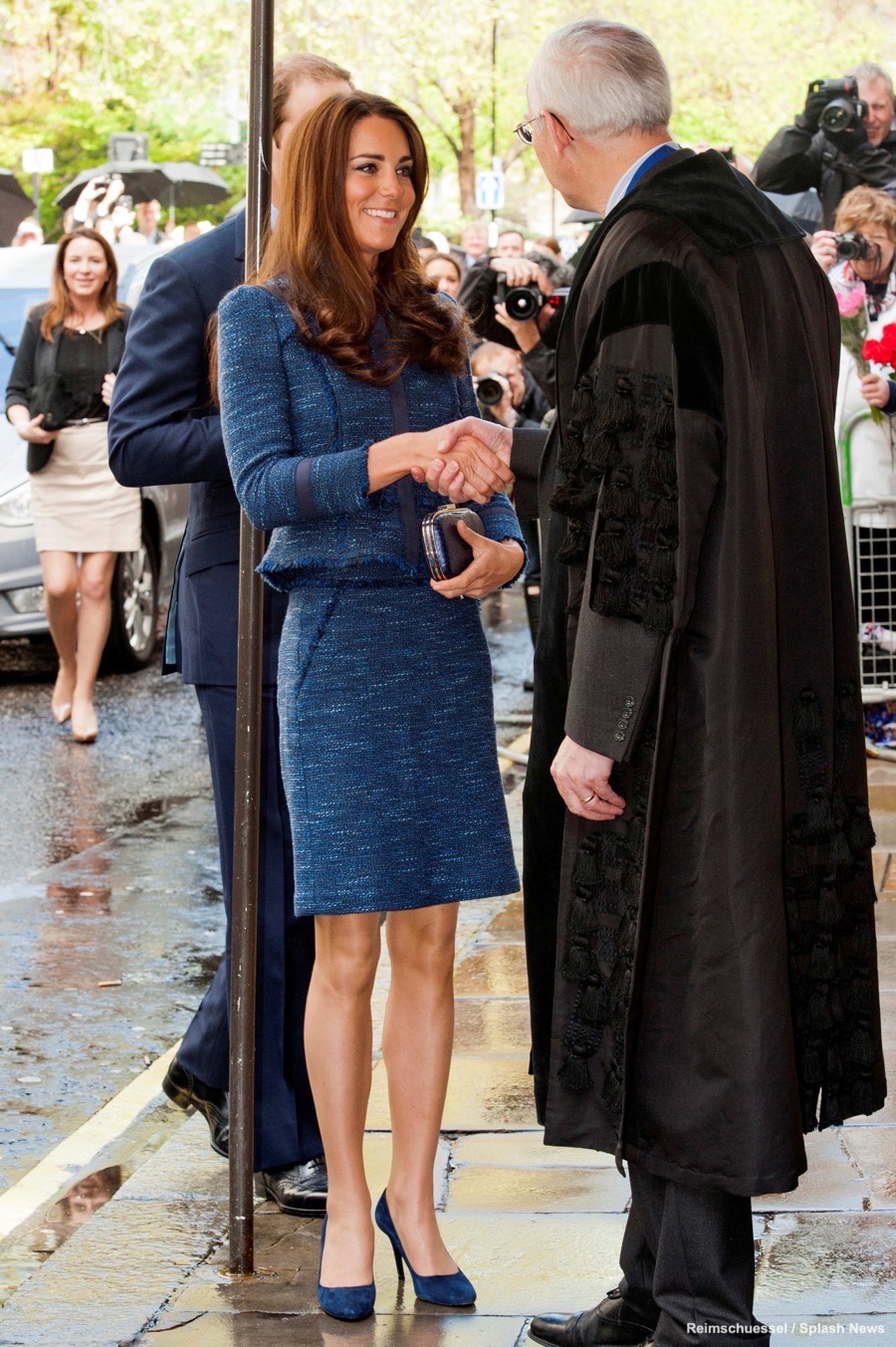 About the Sparkle Tweed suit:
The jacket features floral embellishments around the neckline.  The cuffs, hem and neckline are finished with frayed detailing.   According to my records, the jacket retailed for $450 USD (that's around £355 GBP at the time of writing).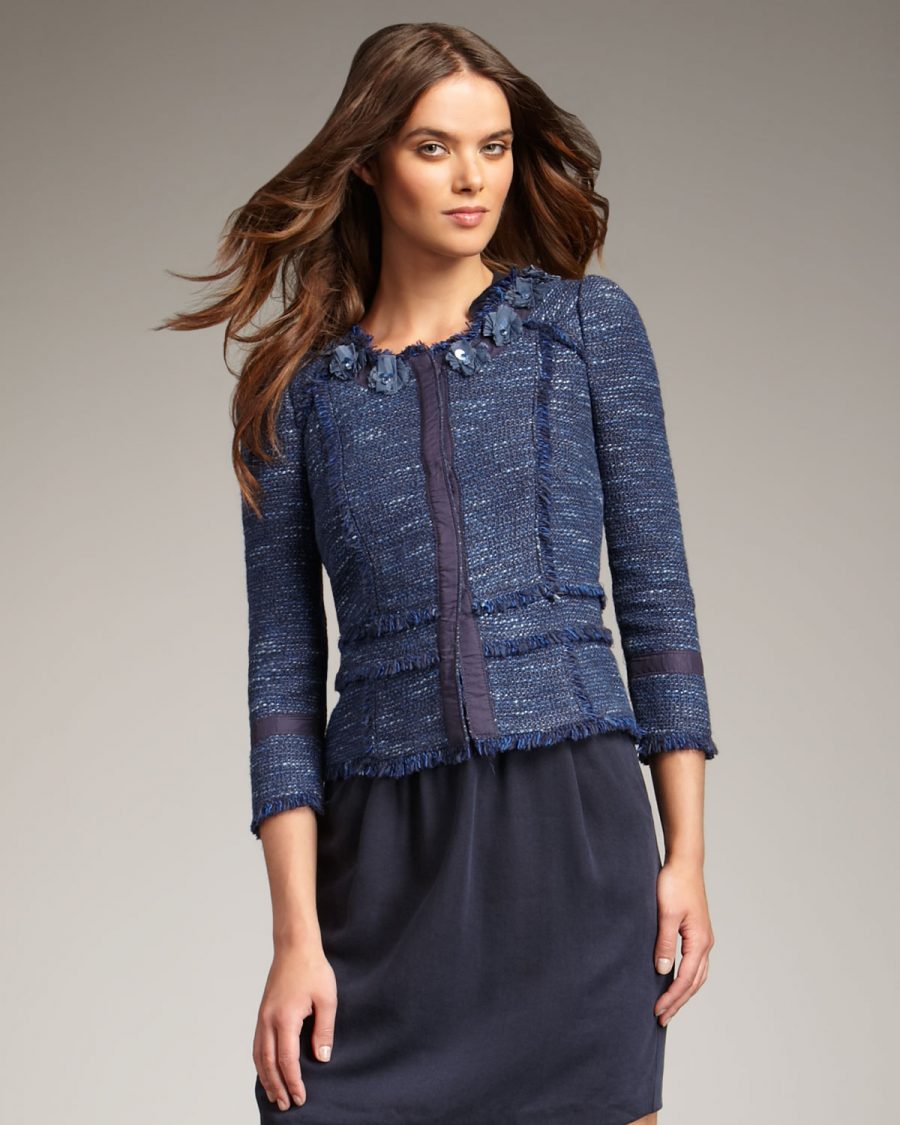 Here's how Nordstrom described the jacket:
Navy tweed with a heavily textured mélange weft forms a prim jacket shaped by fringed seams cut with structured femininity. Embellished chiffon rosettes around the neckline and satiny tape at the cuffs and placket add a bit of glamour to the more angular seaming.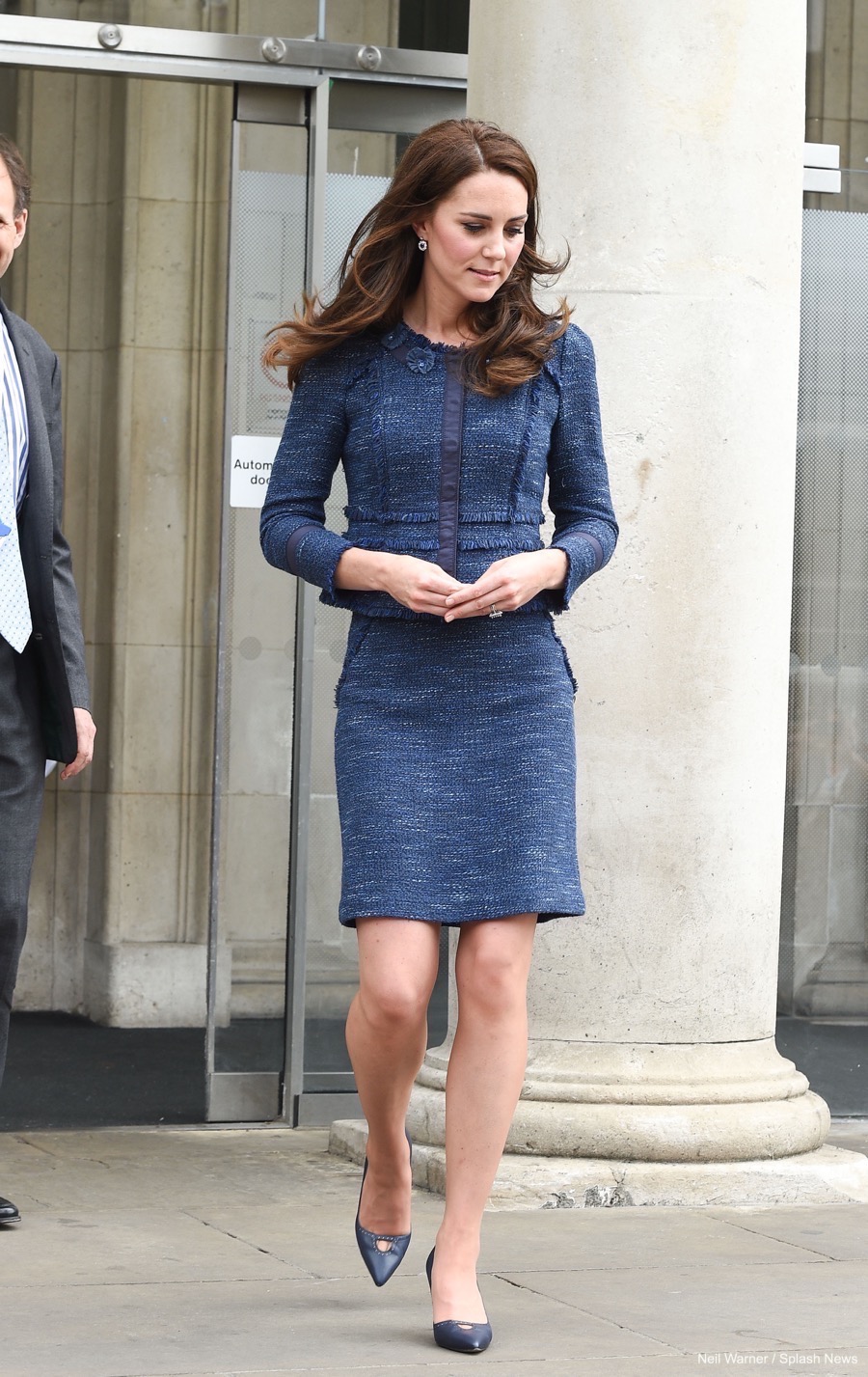 The skirt featured frayed detailing too.  It retailed for $425 back in 2012.  (That's approximately £335 at today's exchange rates).
Buying the Sparkle Tweed jacket & skirt today:
Rebecca Taylor restocked the jacket and skirt a couple of years ago.  Sadly, she no longer sells the pieces today.  However, they often pop up on eBay.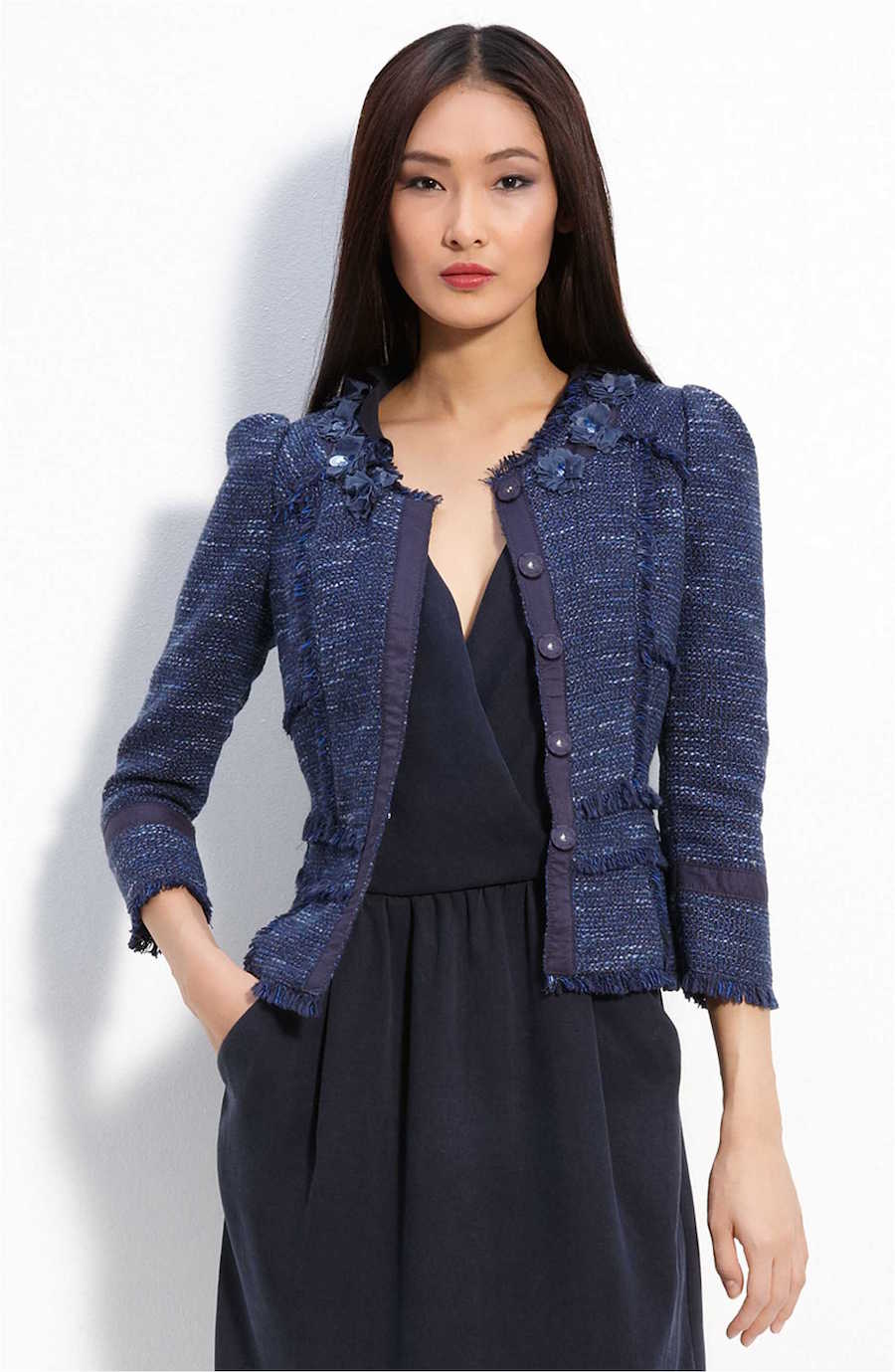 You might be interested in learning that Rebecca Taylor sells a few similar pieces in her most recent collection.  Shop this Sparkle Tweed blazer.