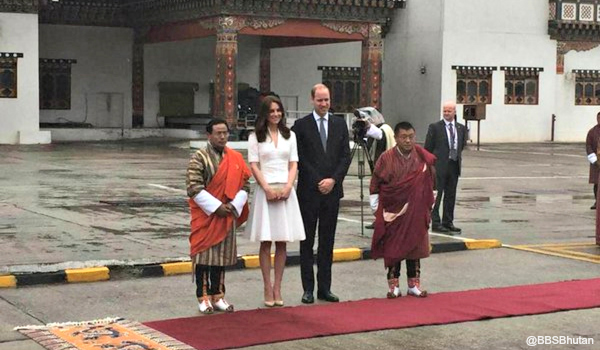 On the final day of the Royal Tour, William and Kate departed from Paro Aiport in Bhutan before travelling to Agra in India, to visit the Taj Mahal.
To leave the beautiful mountain kingdom, Kate wore her Broderie Anglaise suit by Sarah Burton for Alexander McQueen.
Kate first wore the suit on the second day of the 2012 Royal Tour, during a visit to Singapore.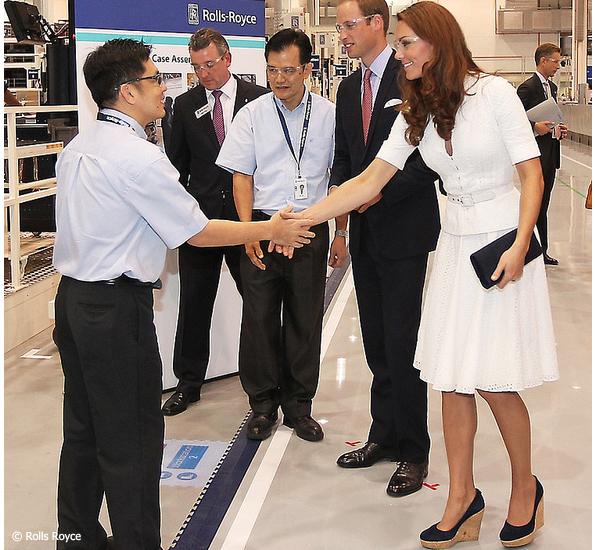 Kate wore her Kiki McDonough Lauren Leaf earrings.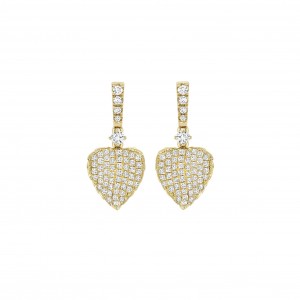 You might notice Kate's wearing an intricately patterned necklace.  It was a gift from Queen Jetsun (Bhutan's Queen).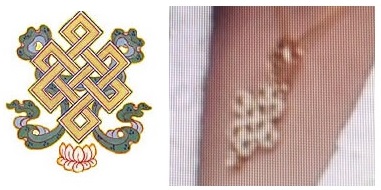 via Anna – My Small Obsessions 
The necklace features one of the eight auspicious symbols of Buddhism (the religion is practised widely in Bhutan).   I learned from Simply Bhutan that the shape is called "Auspicious Drawing" and it symbolises the union of wisdom and great compassion.
From Buddhanet:
The auspicious drawing symbolises the mutual dependence of religious doctrine and secular affairs. Similarly, it represents the union of wisdom and method, the inseparability of emptiness and dependent arising at the time of path, and finally, at the time of enlightenment, the complete union of wisdom and great compassion.
What a beautiful gift!
Kate accessorised her white suit with her pinky-nude coloured L.K. Bennett Fern heels.  Read more about them here.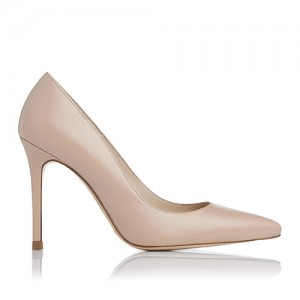 She also carried her "Natalie" straw clutch from the same British label.  Read more about the bag here.