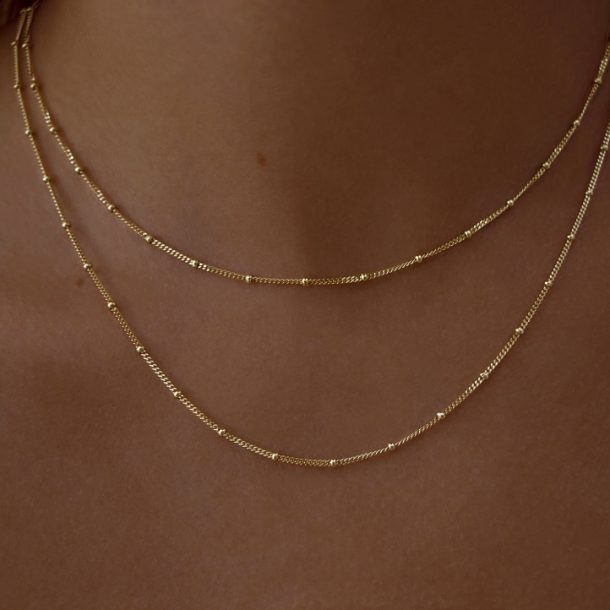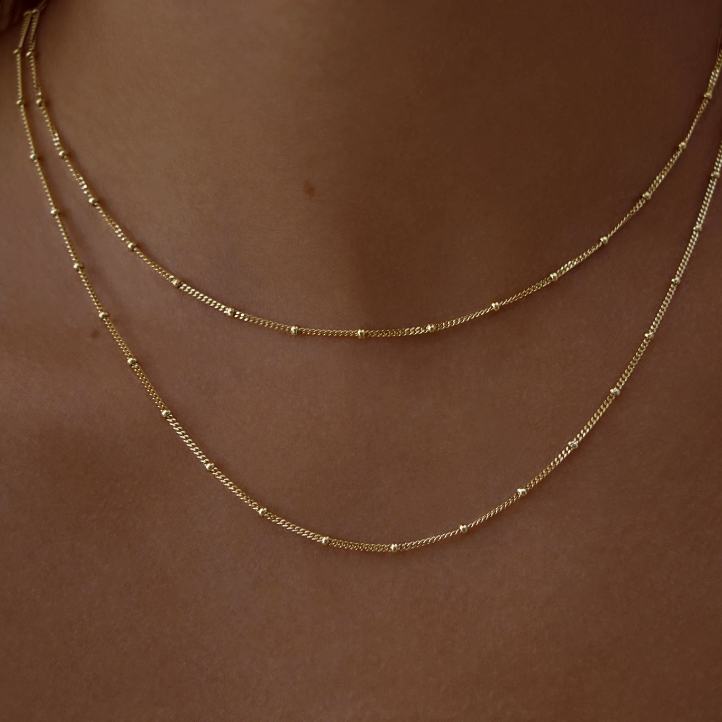 In summer 2020, the Duchess of Cambridge (Kate Middleton) started wearing a double-layered gold necklace. It's the Double Strand Beaded Satellite Chain necklace from a brand called Spells of Love.
About the necklace:
The demi-fine two-strand necklace is crafted from 18 karat gold vermeil on Sterling Silver. It features small 'satellite' orbs evenly spaced along the chain. The style is also known as a 'dotted' or 'bobble' chain.
Kate's necklace is available for pre-order only at the time of writing. RRP is £85 GBP.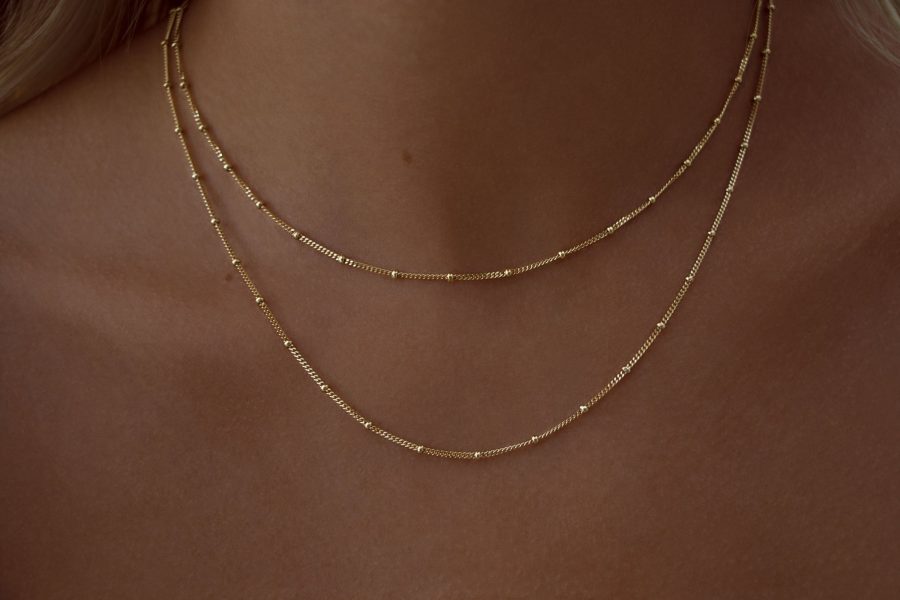 About Spells of Love:
Spells of Love is a one-women owned small business operating from the heart of Wales. Designer Hayley Jones is eco-conscious, cares about the environment and uses 100% plastic-free and biodegradable packaging.