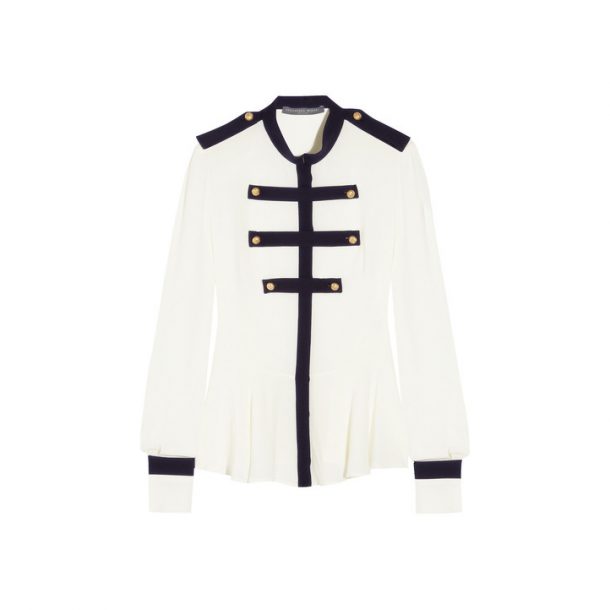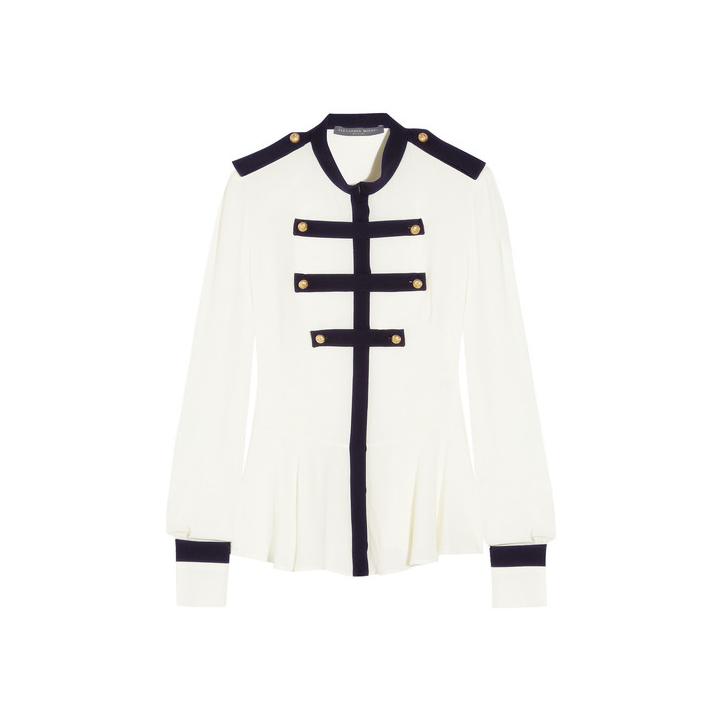 In the space of ten years, the Duchess has worn this military-inspired blouse by Alexander McQueen four times. Although quite an edgy design, the blouse hasn't aged at all over the last decade (and quite frankly, neither has the Duchess to be honest!) Let's take a look:
Here's Kate wearing the blouse in 2011, for a visit to Birmingham, England. Kate was new to her role as a Duchess, the visit took place mere months after the Royal Wedding. The couple travelled up to Birmingham after rioting took place in the city.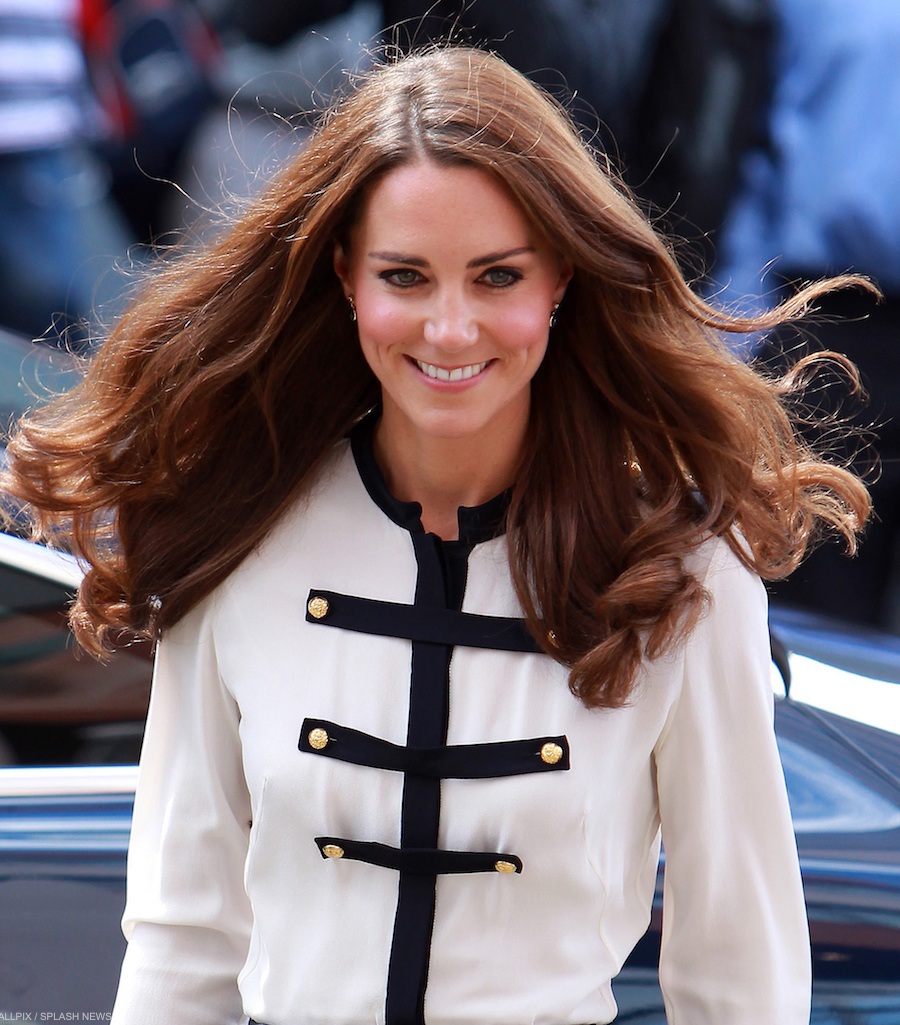 In 2014, we wore the blouse (in public) for a second time, to retrace her grandmother's footsteps at Bletchley Park in Milton Keynes. (Kate's grandmother worked at the site during World War II.)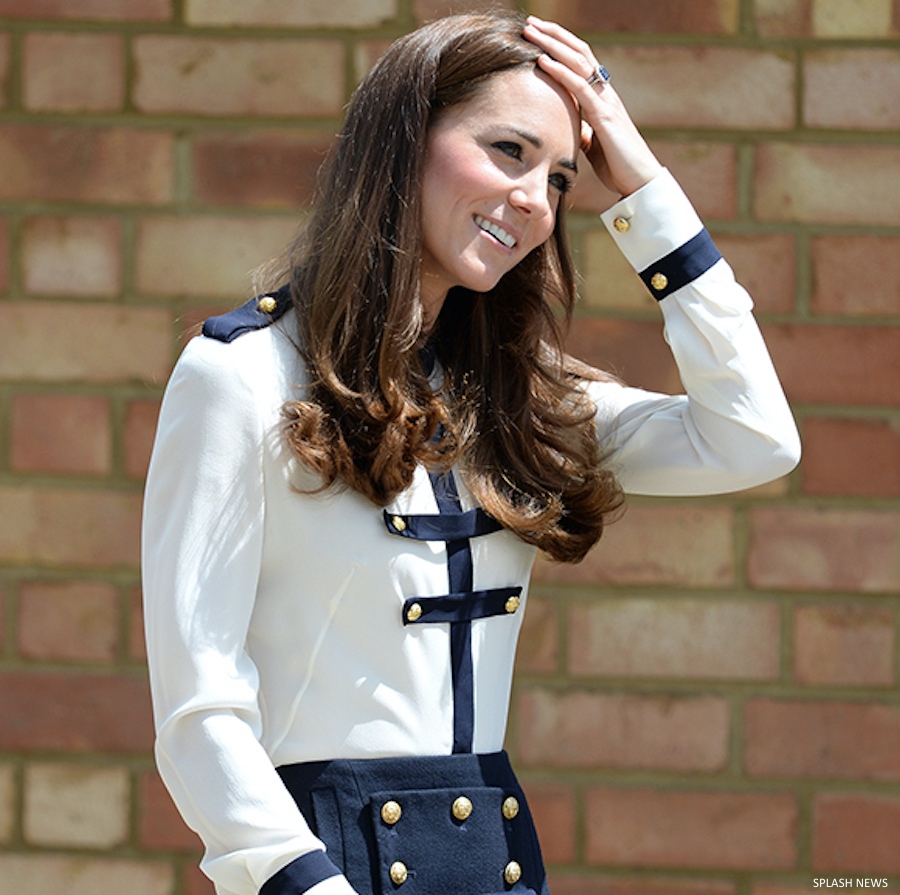 In 2016, the blouse had its third public outing. Kate wore it for a nautical engagement, to visit the 1851 Trust in Portsmouth.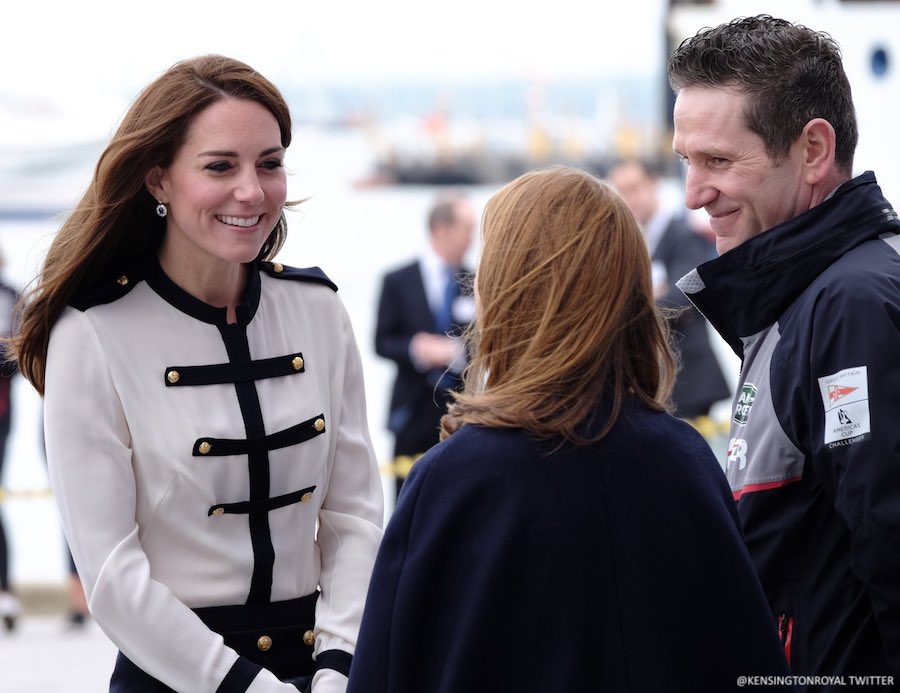 Five years on, we saw the military-style blouse again, a full decade after its first debut. The Duchess wore the piece to visit the Imperial War Museum in London.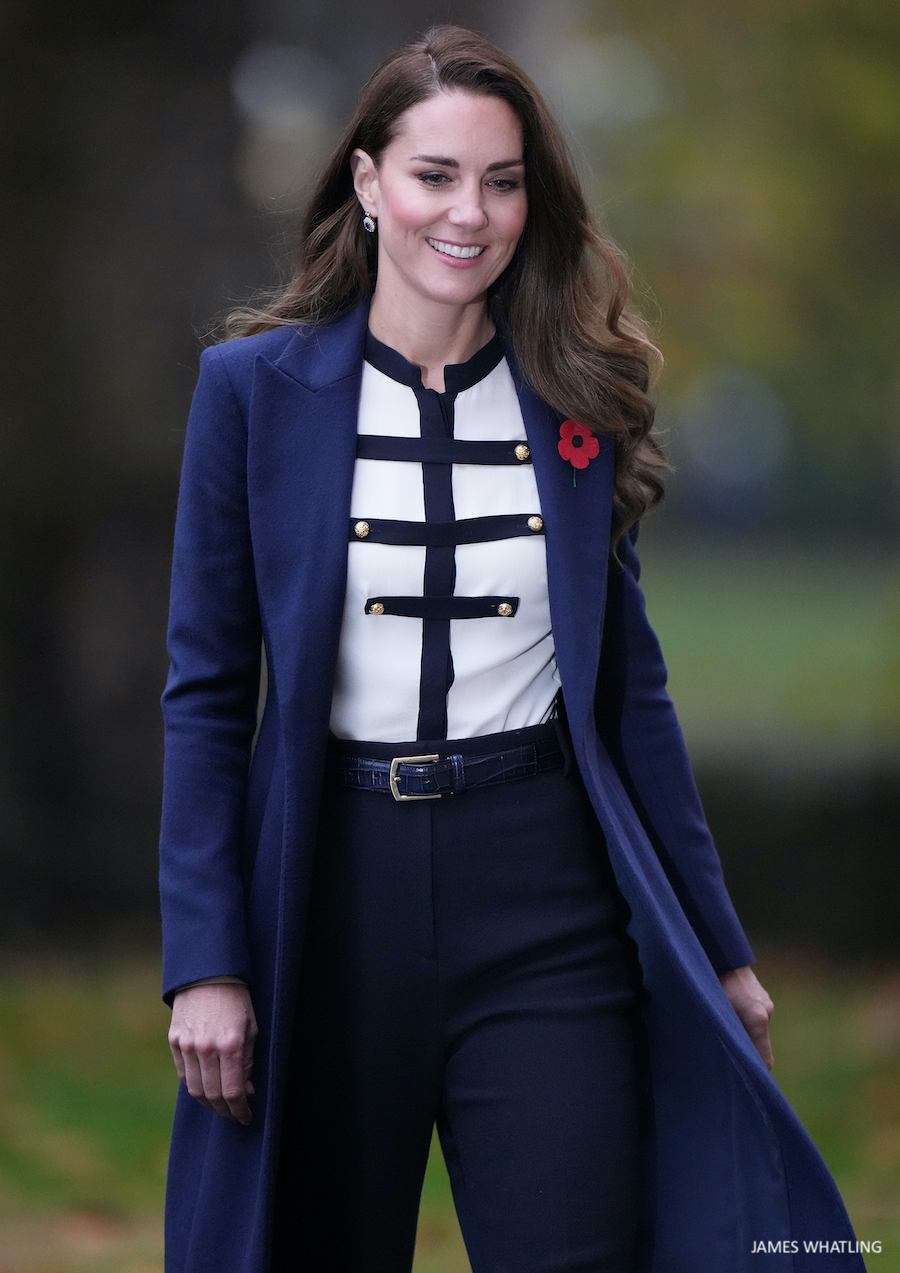 About Kate's blouse:
The white silk blouse is from Alexander McQueen's pre-fall 2011 collection. It features navy blue military-style detailing, epaulette shoulders, gold buttons embossed with anchor motifs and a ruffled hem, which Kate tucks in. Back in 2011, Net-A-Porter.com described the blouse as "exuding sophistication".