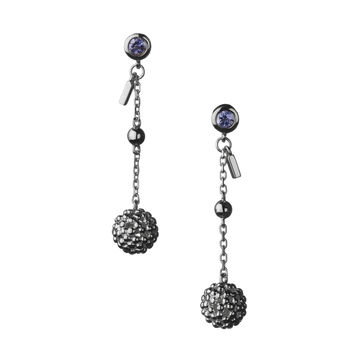 The Duchess of Cambridge (known as Kate Middleton) owns the Links of London Effervescence Bubble Stiletto Earrings in sterling silver. Here's a picture of her wearing them during the 2012 "Trooping the Colour" parade.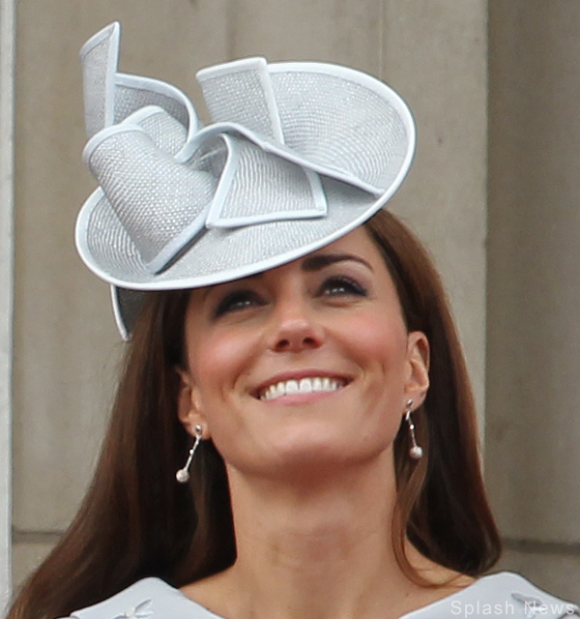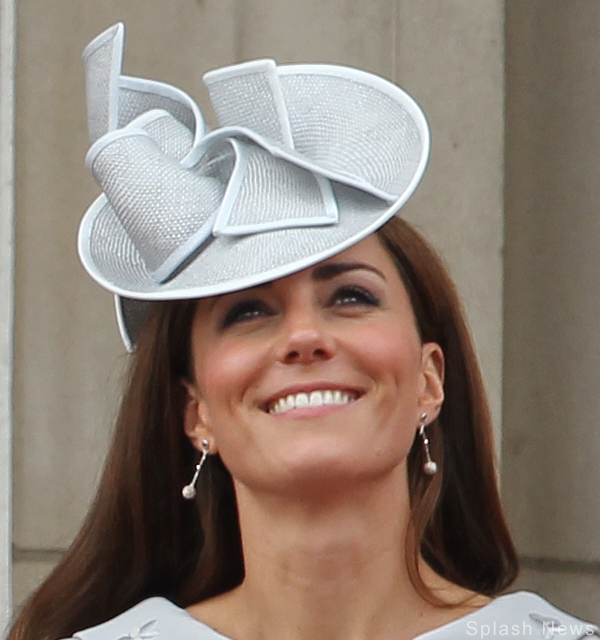 The following picture shows Kate wearing the earrings in Charlottetown, PEI during the Canada and North America tour in 2011.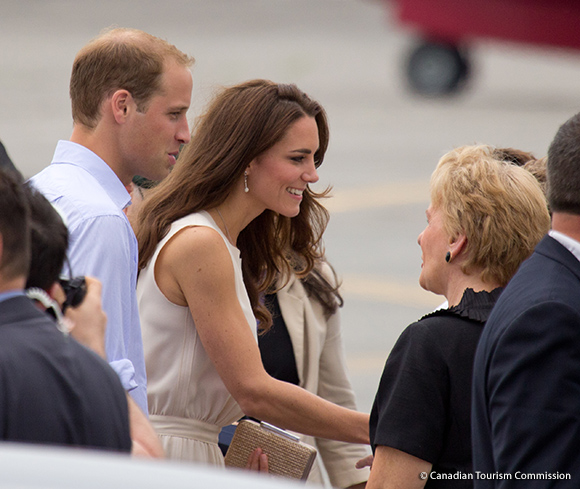 About the Links of London earrings:
They're part of Links of London's Effervescence Collection
They're made from sterling silver
They feature lavender iolite stones
They feature silver bubbles, which have formed into a tactile cluster.
They drop from a silver chain
Links of London describe their Effervescence Bubble earrings as "perfect for evening glamour" and to be "treasured by all women."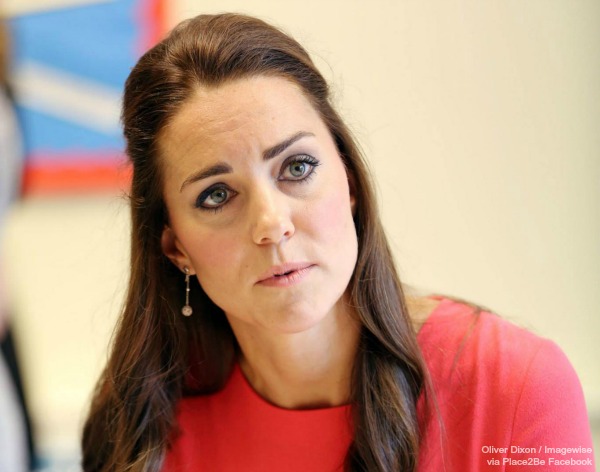 About the Links of London Effervescence collection:
Links of London say that bubbles of joy and celebration inspired their Effervescence collection. The collection features contemporary jewellery in seasonal colours, modern classics in silver and gold, as well as timeless styles featuring beautiful pearls.
If you're planning to buy Kate's Effervescence earrings, you may be interested to know Links of London sell coordinating bracelets, necklaces, watches and rings.
Kate and Links of London:
In addition to these beautiful bubble drop earrings, Kate owns and regularly wears a second pair from the brand: the Hope Egg earrings.