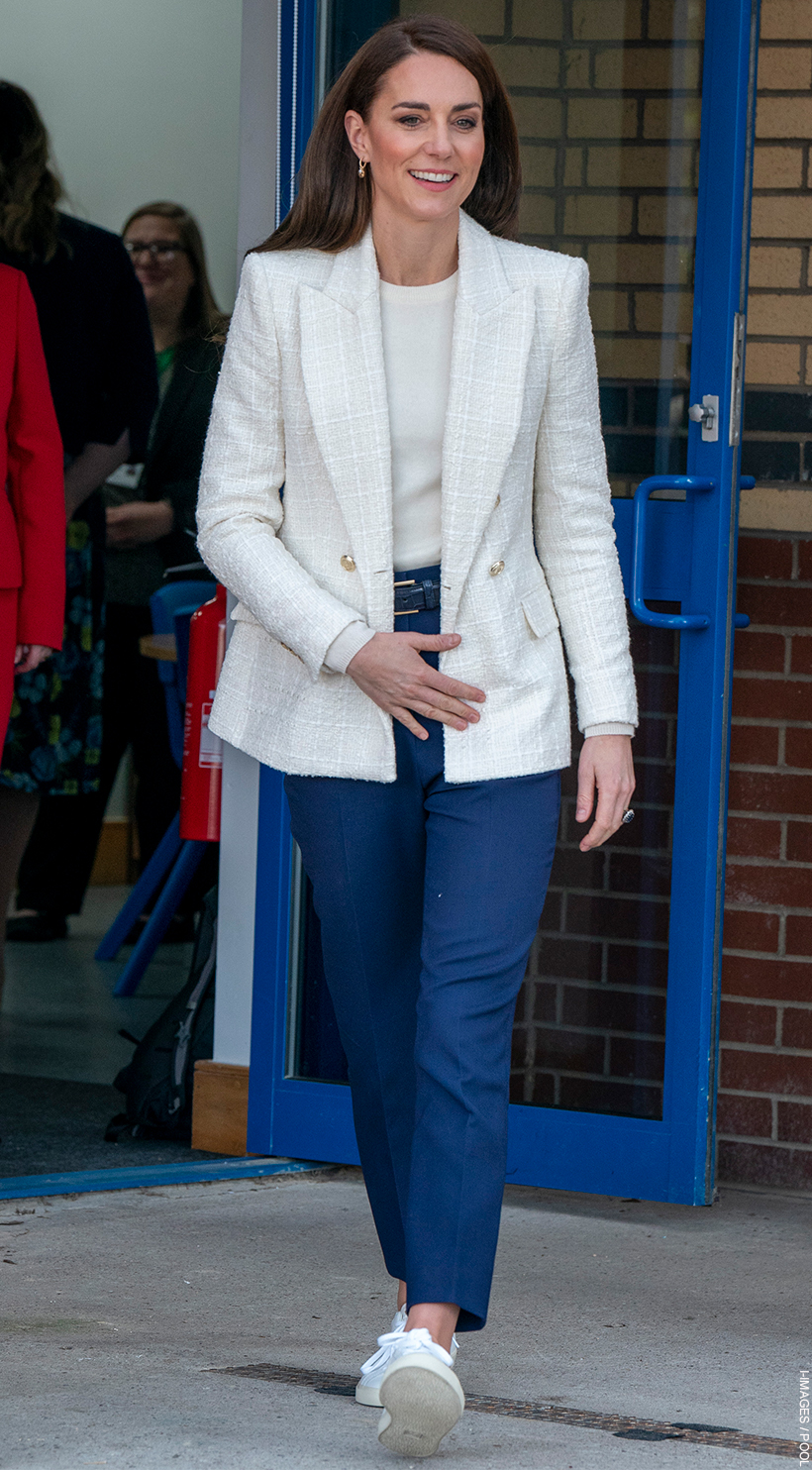 Kate Middleton made a stylish appearance in smart-casual separates in Derby on Wednesday (8th Feb 2023). The Princess of Wales wore a cream blazer from Zara with navy trousers and her Veja Esplar sneakers as she visited Landau Forte College with 'Polar Preet'—the first woman of colour to complete a solo expedition to the South Pole and the world record holder for the furthest unsupported solo polar ski expedition in history.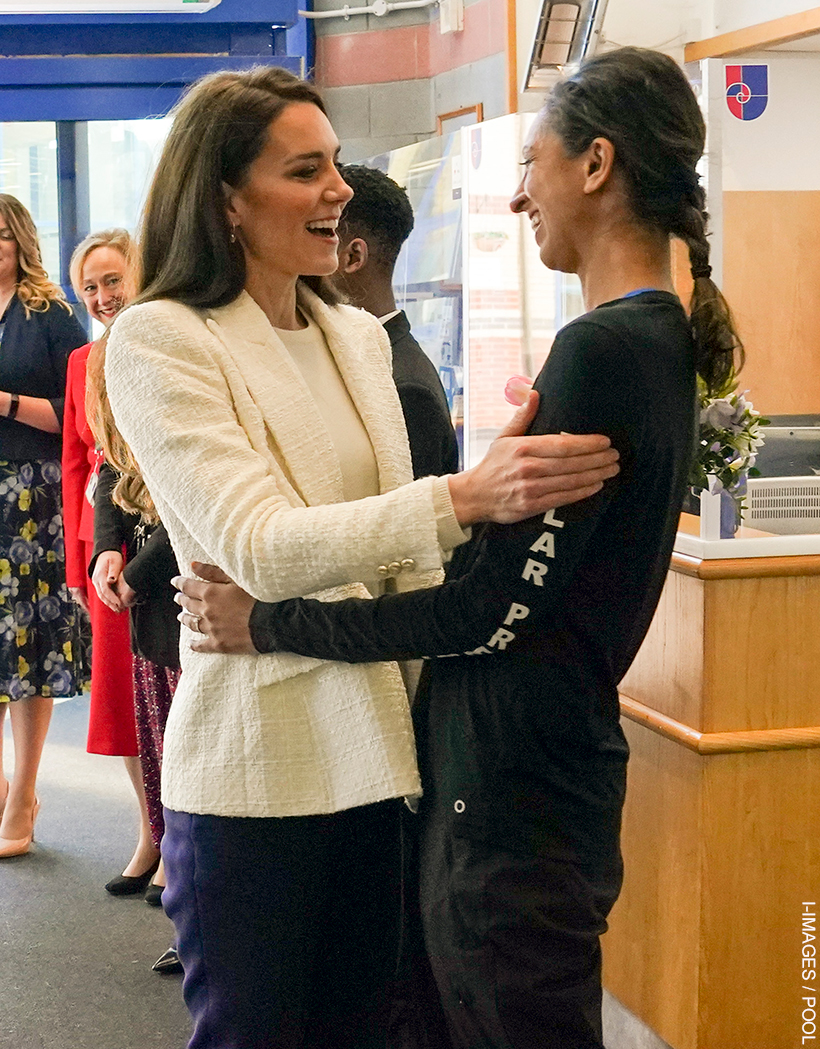 The pair were at the school celebrating Preet's return from the gruelling solo expedition across Antarctica— where she travelled 922 miles in 70 days and 16 hours. The Princess was patron of the expedition.
The two embraced with a warm hug upon meeting (about 00.13 in the video below).
During the visit, Captain Chandi delivered a speech, while Kate presented an award to a student who'd designed a logo for Preet's national school logo competition.
The pair also joined students in taking part in activities designed to bring the expedition to life and show how Preet prepared herself.
The Princess, ever the good sport, attempted one of Preet's strength training exercises.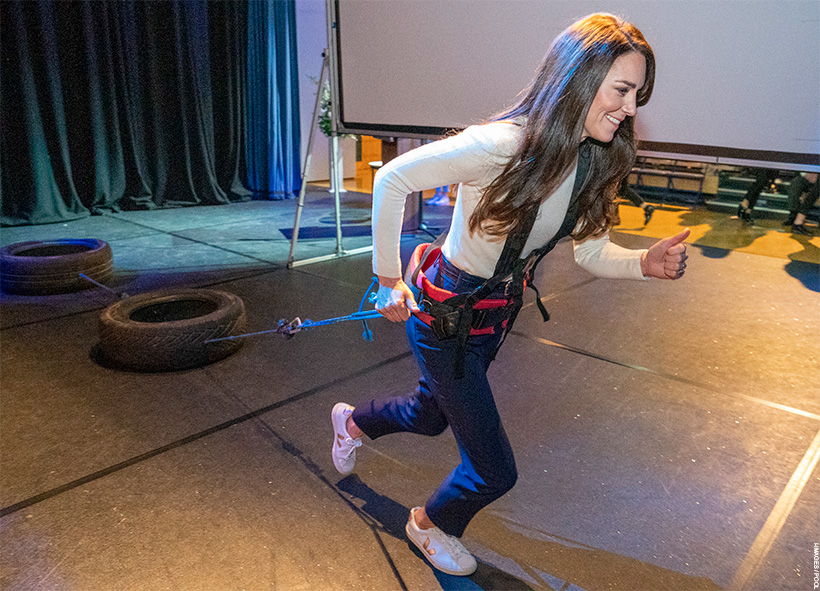 The visit concluded with a discussion with students on the topic building resilience and mental well-being—topics Kate has routinely and regularly discussed over the last decade.
We know the Princess has long been an advocate of the huge impact the outdoors can have on our wellbeing and the life skills it nurtures, such as confidence and resilience. She is committed to promoting this to young people, including through her work with organisations such as the Scouts, of which she is joint President.
Let's move on to look at her smart-casual outfit now.
Kate Middleton's outfit in Derby:
I'll have a full update on the clothing and accessories ASAP