Kate Middleton owns Sézane's Dina earrings in gold with blue gemstones hanging from the tassels.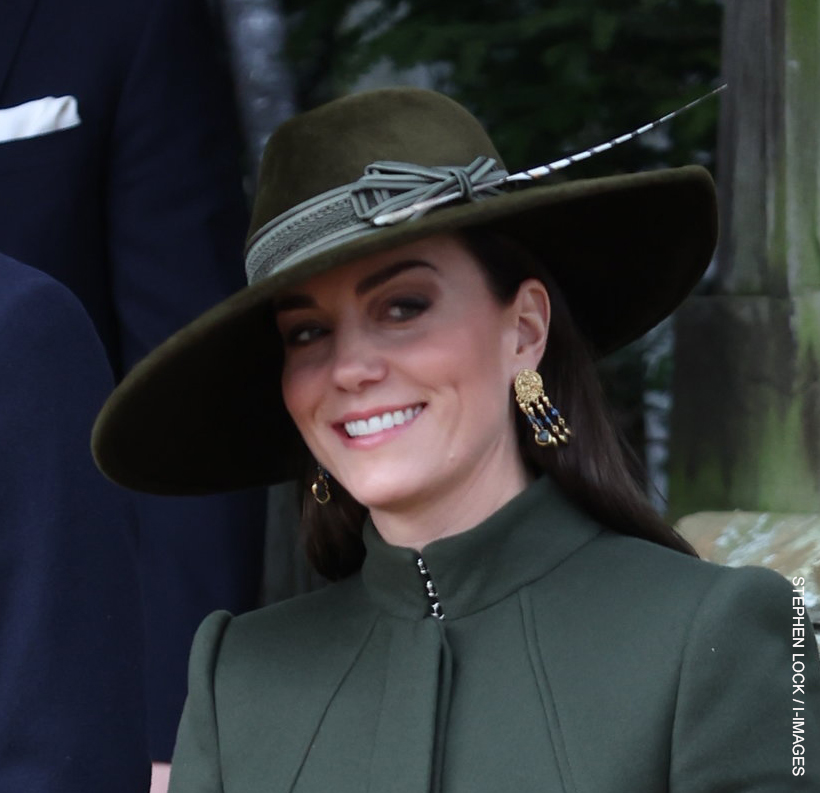 The Princess of Wales debuted the pretty boho-style earrings on Christmas Day 2022.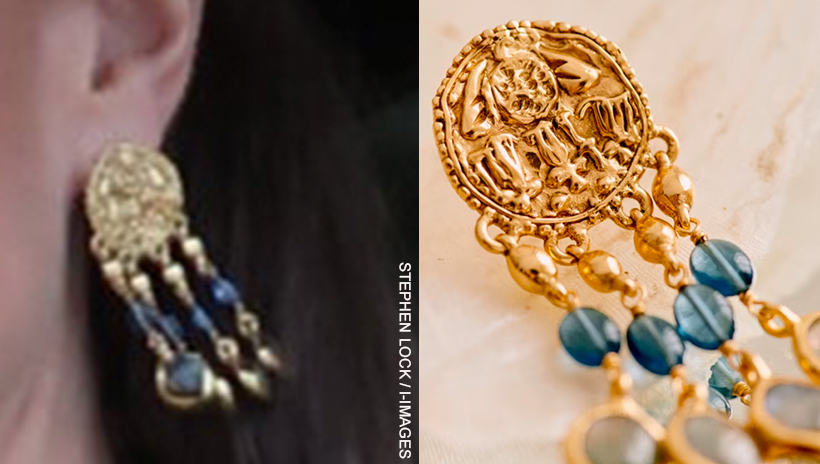 It's been widely reported that William gifted the earrings to Kate as a Christmas present—but I don't know where this rumour originated. I suspect it began as pure speculation on Twitter that got quoted, shared, spread around and turned into a fact!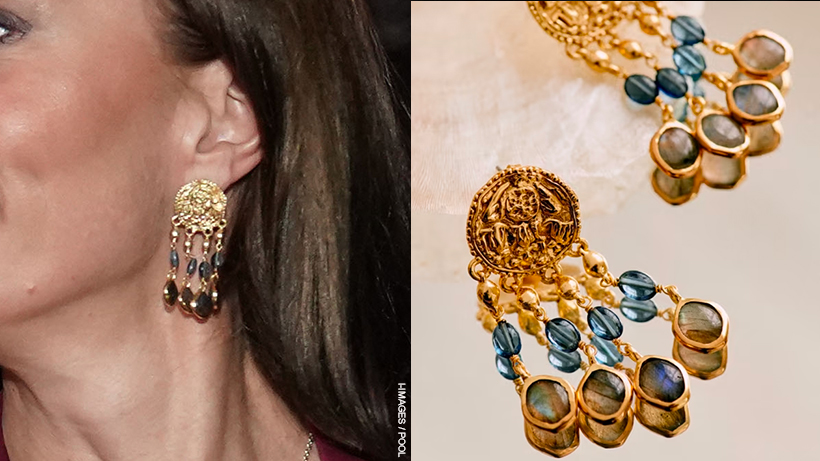 Of course, a reporter might have spoken to somebody in Sandringham who'd chatted with the royals on their morning walk—perhaps they complimented Kate on her earrings and she mentioned they were a gift from William? It's certainly a possibility.
The Princess wore the earrings for a second time in April 2023, during a visit to Birmingham.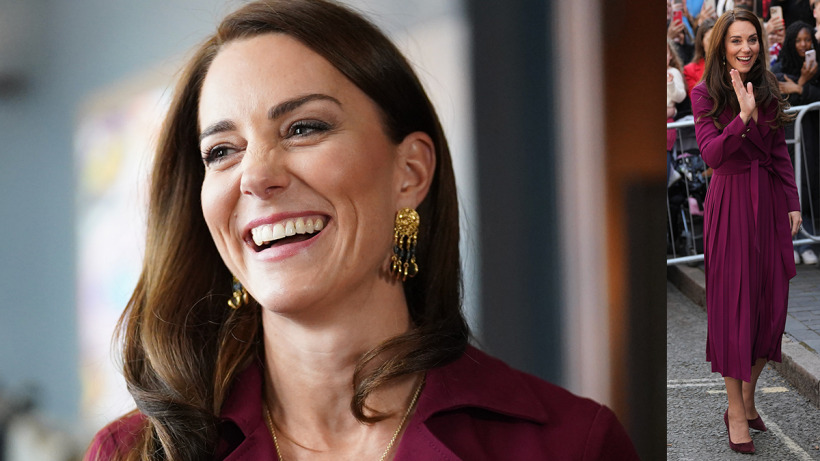 About the earrings:
The earrings are crafted from gold-plated recycled brass and feature tassel drops with natural stones in shades of ocean blue.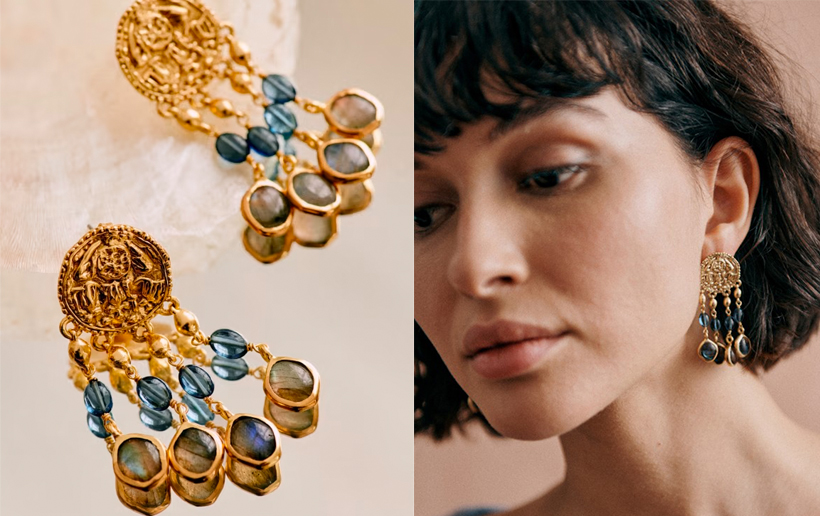 The earrings are nickel-free, plastic-free, and come delivered in recycled packaging. With a height of 5 cm and a weight of 10 grams, these earrings make a statement while remaining lightweight and comfortable to wear.
RRP: £100.
Does Kate Middleton own any other pairs of earrings from Sézane?
Kate's love for Sézane's earrings is clear—this is the sixth pair she has been spotted wearing in public! She also owns the Bruna Gold Hoops, the Charlie Earrings in Threaded Blue, the Sézane Celeste Earrings in Mother of Pearl and Gold, the Gabrielle Earrings in Coffee Brown, and the Sézane Taylor Turquoise Hoops all from the brand.
I think Kate is a fan of the brand's chic design aesthetic and commitment to sustainability.
About Sezane:
Sézane is known for its focus on quality, timeless style, and use of eco-friendly materials in its collections. The brand also supports social and environmental causes through its partnerships. In addition to its range of earrings, Sézane offers clothing, accessories, and home decor items, all with a Parisian flair.