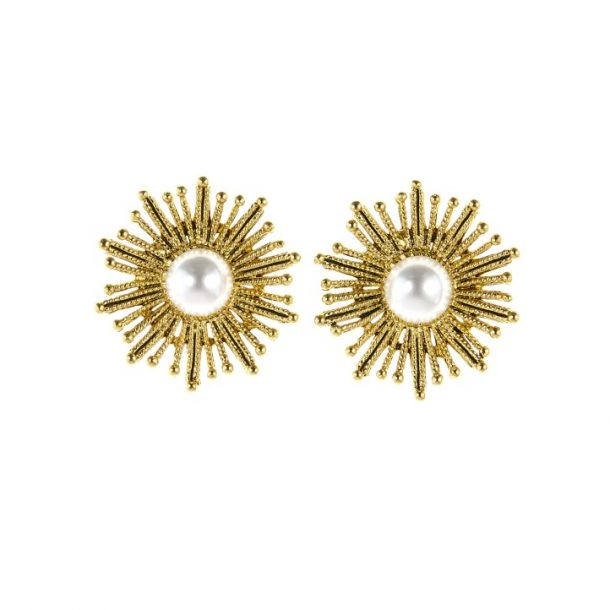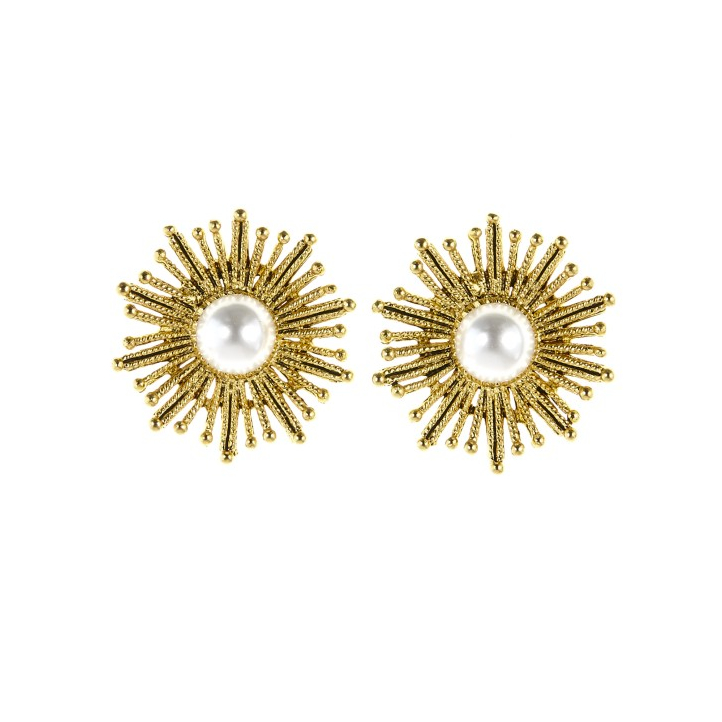 In July 2017, the Duchess of Cambridge (Kate Middleton) visited the city of Heidelberg, Germany. During the visit, she toured a traditional market, attempted to make pretzels and took part in a rowing competition.  Throughout the visit, Kate wore a pair of gold and pearl stud earrings by Oscar de la Renta. They're the designer's Pearl Sun Star Earrings.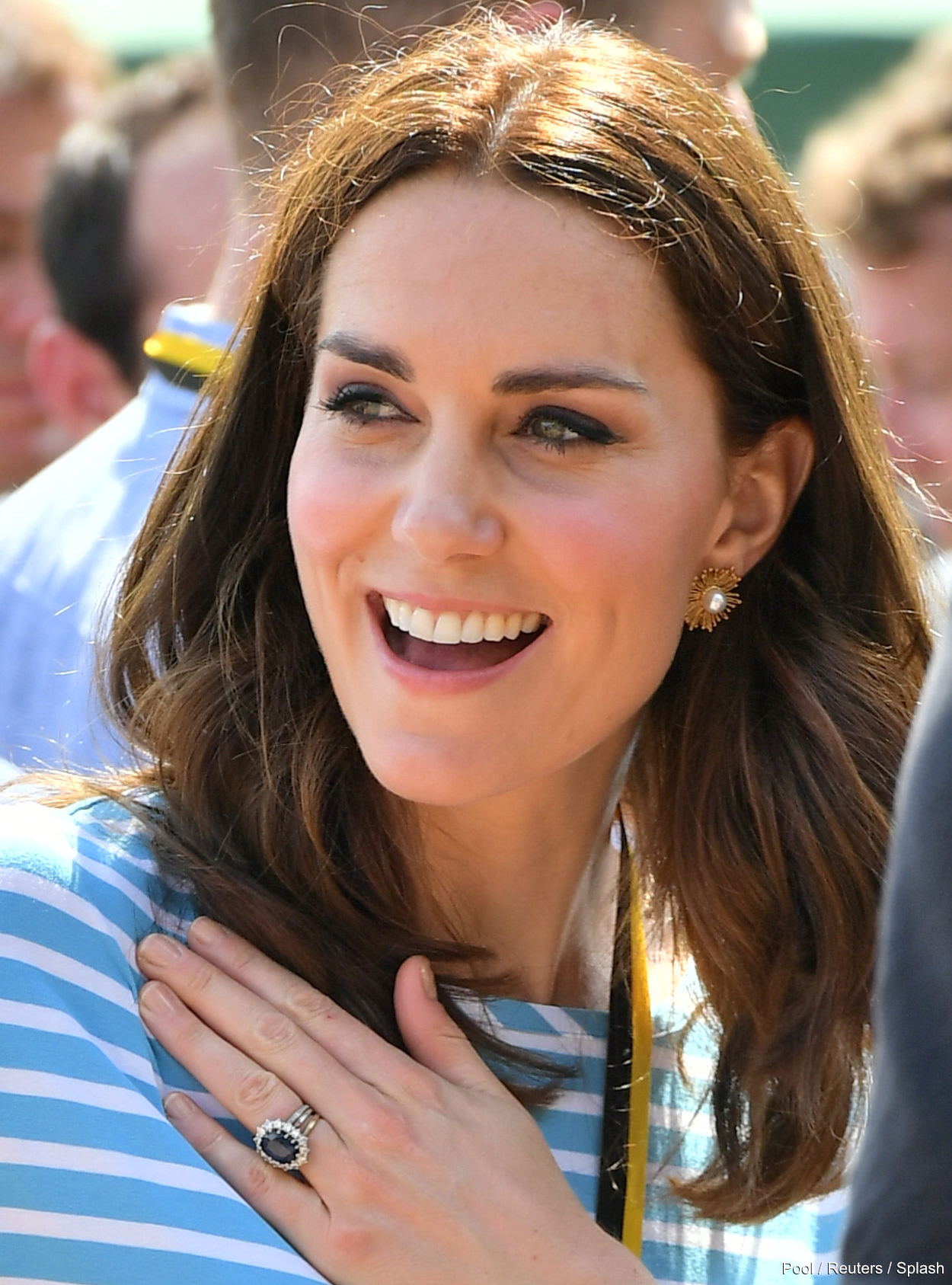 The earrings are designed to make a "subtle statement" and can be worn with anything. They're made in the USA and feature Japanese resin pearls set in gold-plated stars.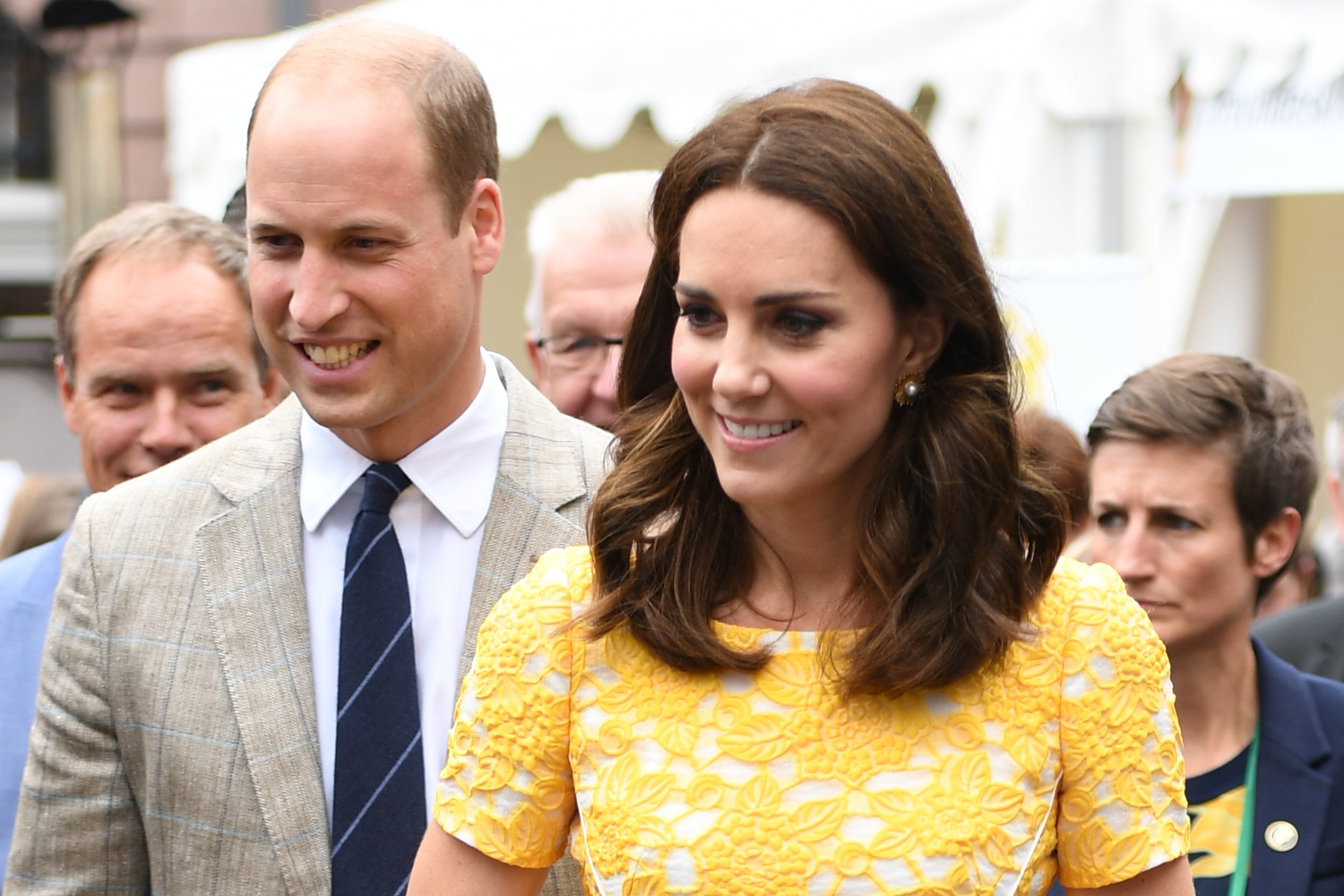 Where to buy Kate Middleton's earrings:
The earrings are still available for purchase – yay!  Oscar de la Renta has recently restocked the earrings.  They still cost $175.  (Please note, this is correct at the time of writing, 15th August 2017.)
Kate Middleton wearing Oscar de la Renta:
This is not the first time Kate has worn Oscar de la Renta. The Duchess owns another pair of earrings by the designer, a pair of glistening shoes and a purple skirt suit (pictured below).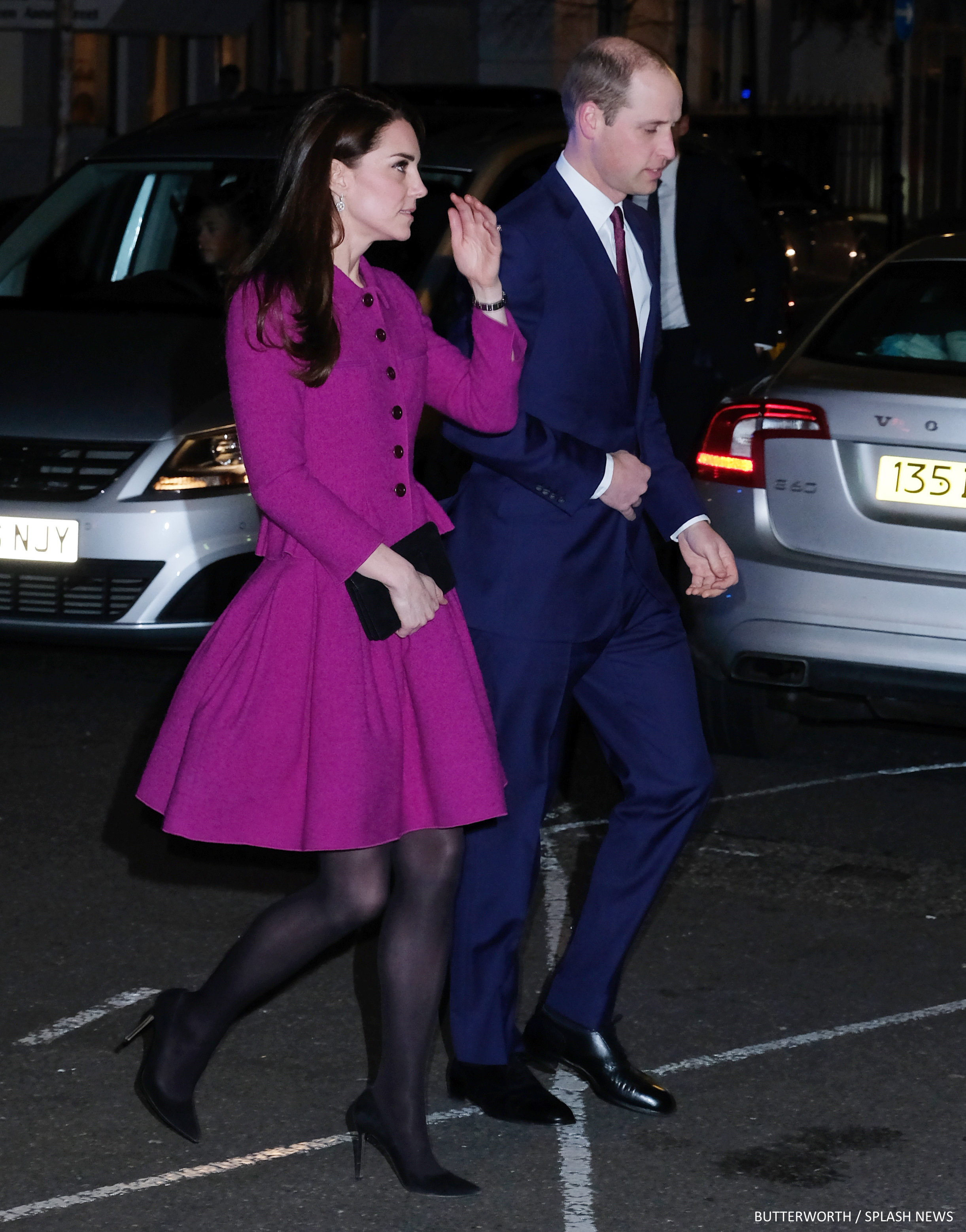 We're yet to Kate wear one of the Oscar de la Renta's famous gowns, but we're hoping that day will come soon!