Kate Middleton wears the Laura Lombardi 'Portrait' gold-plated chain necklace.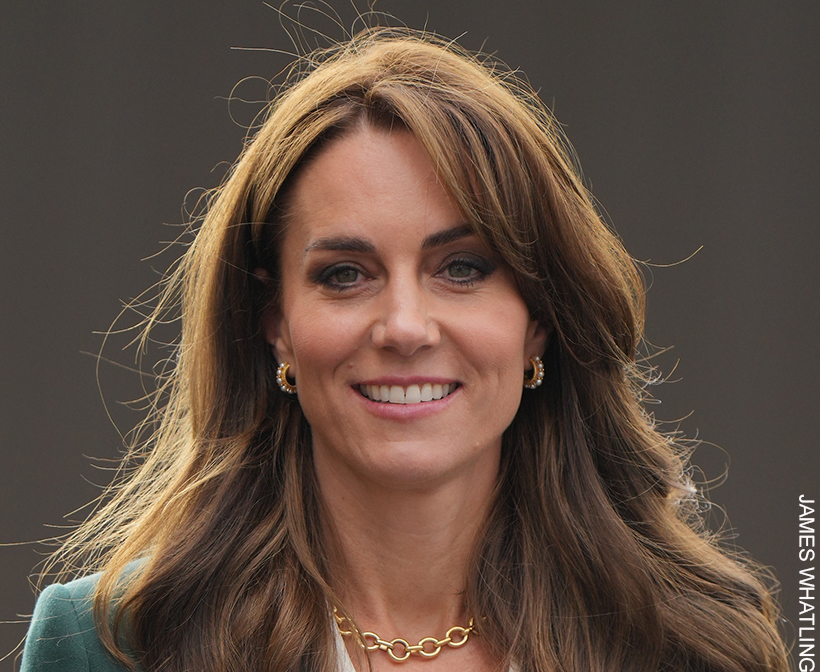 The Princess has stepped out out not once but twice in the gold-plated chunky chain. The first time we caught a glimpse of this standout piece was during her visit to Boston in 2022. Most recently, she adorned it once again for a visit to a textile mill in 2023.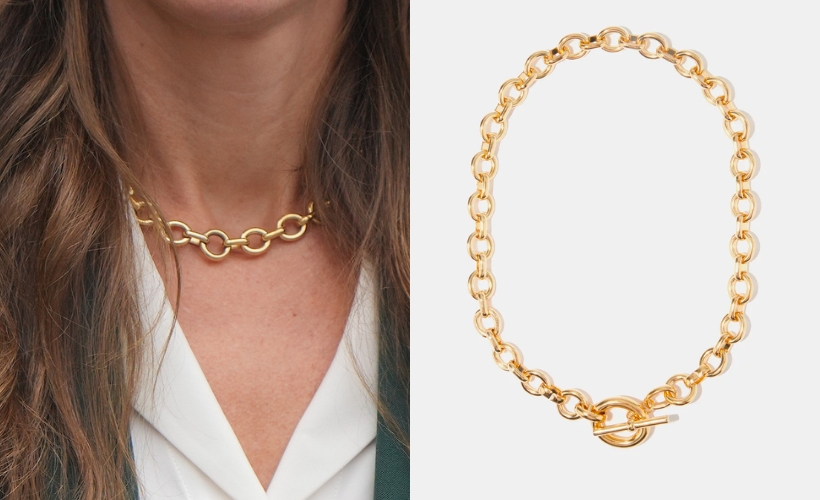 About the Laura Lombardi Portrait Necklace:
Handcrafted from recycled gold-plated brass, this chunky linked necklace is a testament to Laura Lombardi's commitment to both style and sustainability. The Portrait necklace is an exercise in high-quality craftsmanship, plated in 14kt gold using a zero-waste technique.
This fashion-forward piece secures with an oversized T-bar, adding an extra dash of sophistication to its already luxurious vibe.
We believe Kate fastens the necklace with the T-bar at the back.
Key Details:
COLOUR: Gold
COMPOSITION: Brass
COUNTRY OF ORIGIN: USA
18-inch chain
T-bar fastening
Want to buy the necklace? You're in luck. Find it at Matches Fashion (£158 / $158) and Net-A-Porter (£185 / $205).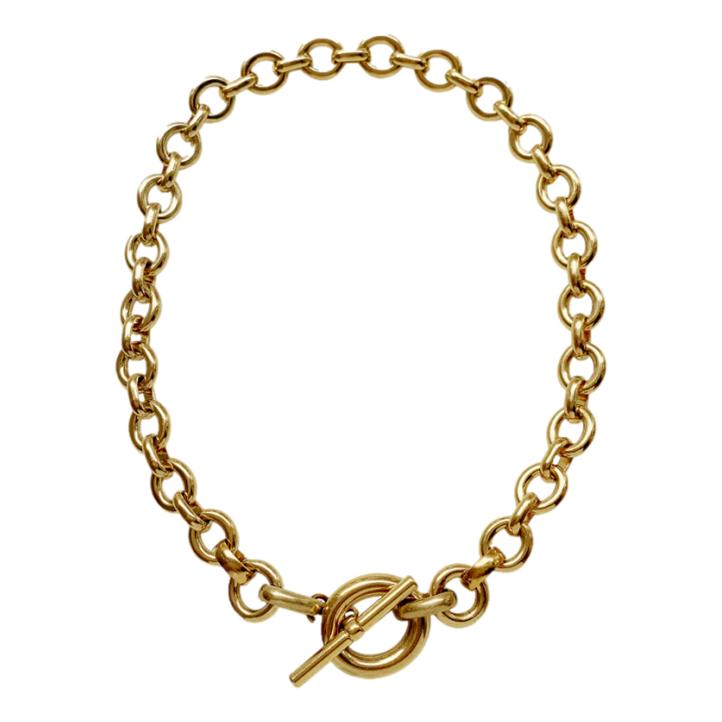 Laura Lombardi Portrait Gold Chain Necklace
EXACT MATCH – Looking to channel your inner royal flair? Look no further; the Portrait necklace by Laura Lombardi might just be your golden ticket.
Laura Lombardi: Another Gem in Kate's Jewellery Box
As far as we know, Kate owns just one other piece from Laura Lombardi—the Luisia necklace. This charming gold chain necklace that's finished with a heart pendant.
About Laura Lombardi:
With her commitment to zero-waste techniques and artisanal craftsmanship, Laura Lombardi has carved a unique space for herself in the jewellery world. Originating from the USA, her designs blend eco-consciousness with an air of luxurious elegance.
Kate tends to buy all of her jewellery from conscious companies these days. The New York-based designer sources materials responsibly, uses recycled brass and vintage dead stock materials. All plating is done in a zero-waste closed filtration system. The brand is built upon the principle of sustainability and contributes a share of sales to organisations dedicated to marginalised and at-risk communities and individuals.