Kate Middleton owns a pair of black suede pointed flat shoes from the British brand Boden.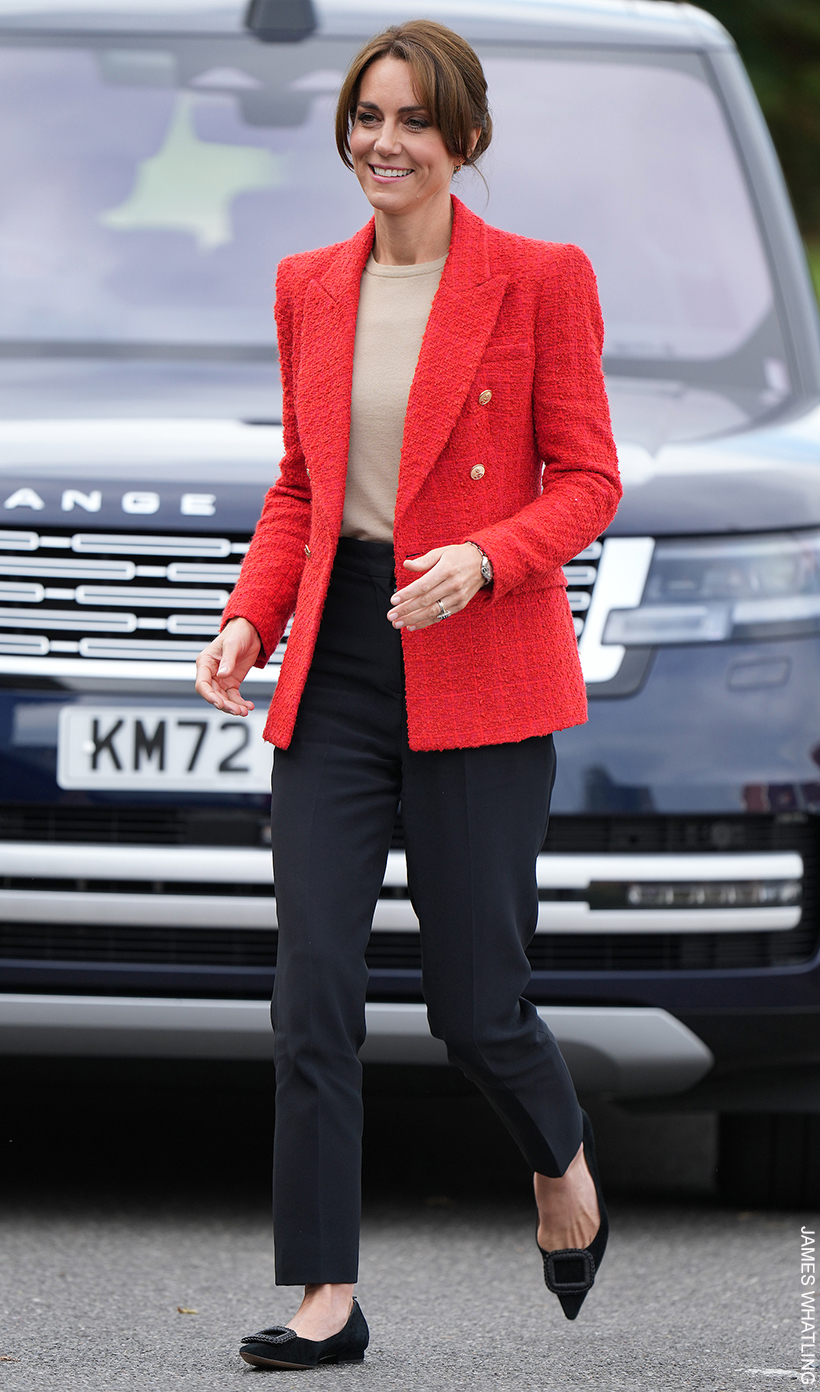 The Princess has worn the black flats twice in public to date. She debuted the pointed shoes during a visit to a Baby Bank in spring 2023.  She recently wore them for a second time during a family portage session at family centre in Sittingbourne, Kent.

About the Boden flats:
The black pointed flats are decorated with a statement square buckle, which helped me identify them.
The suede and leather used to craft these shoes is responsibly sourced.
Where to buy Kate's pointed flats:
For those wanting to buy the flats, it's bad news I'm afraid. The shoes are completely sold out. Fingers crossed that Boden restock them soon. If you REALLY must buy the exact pair, try eBay.
However, if you need a chic flat shoe in your life, Boden do still stock the same style in tomato red. They're on sale and selling out quickly: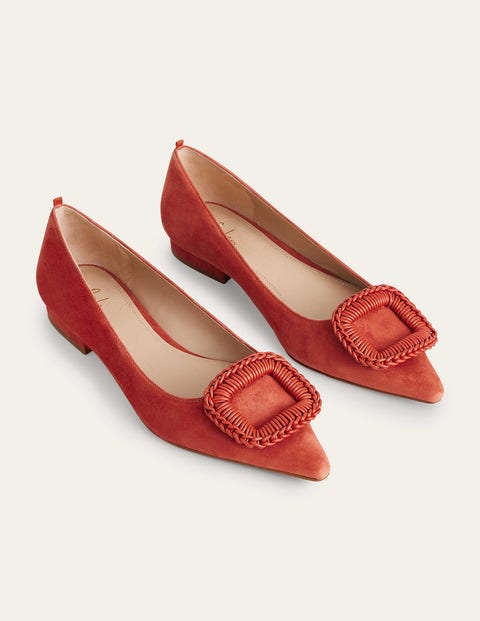 Boden Square Buckle Flats
Love Kate's fabulous flats? Copy her chic style by adding them to your wardrobe in tomato red or olive green.
Same shape, similar style:
How about this for a great 'RepliKate'! Looking for a similar shoe? Try the Iris style from Boden. The stylish leather pointed ballet flats feature an equestrian-inspired snaffle trim: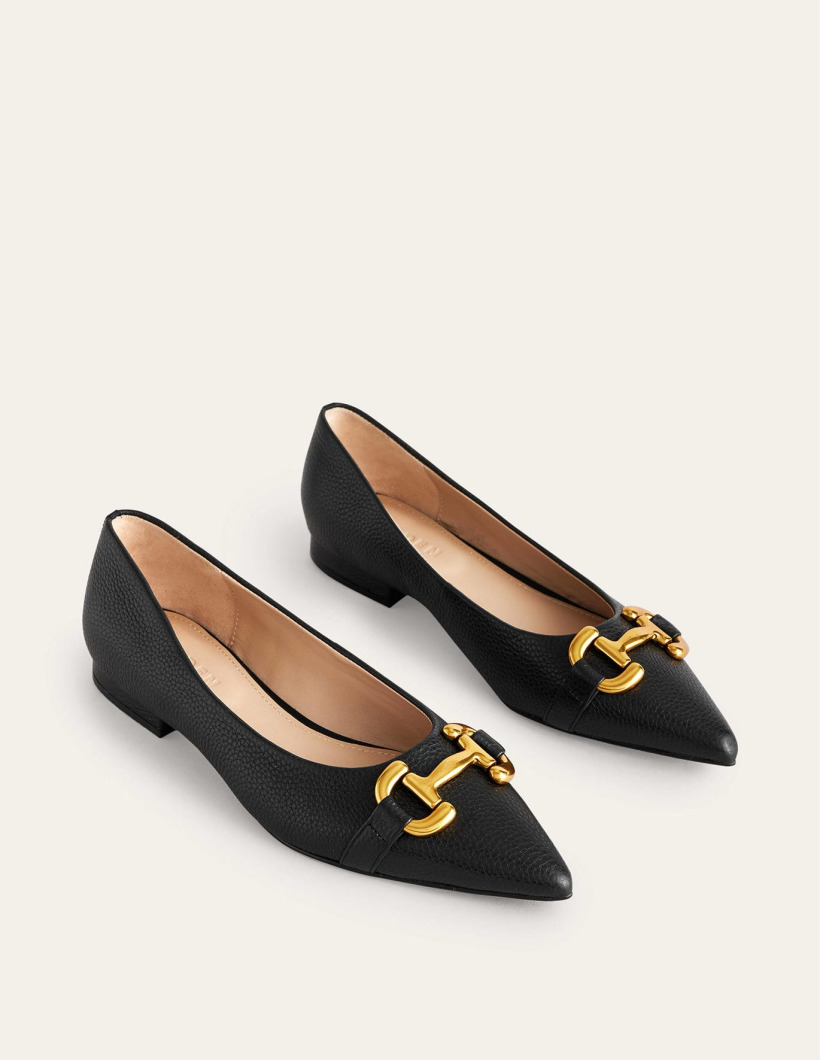 The stylish leather pointed ballet flats are crafted in a black tumbled leather finish, which hints at a textured yet polished look. The 'snaffle bar'—the metal ornament across the vamp—adds a dash of equestrian elegance to the shoe. Shop at Boden.
Ideal if you're looking for the perfect flat work shoe to wear with your trouser-blazer outfit.
Flats are back in style:
The Princess of Wales has joined the legions of fashion fans who have recently declared their devotion to flats: "I'm now completely obsessed with flat shoes […] Demand for them is at an all-time high" according to the assistant editor of Who What Wear UK.
They're an easy-to-wear versatile style that enhance and elevate her blazer-trouser outfits.
Does Kate wear Boden often?
Yes, Kate has sported at least seven items from Boden, including dresses, a sweater, a coat, a blouse, a cardigan, and a belt. She's worn these chic pieces during various public engagements over recent years, showcasing her penchant for the British brand's elegant and timeless style.
About Boden:
Boden is a British clothing retailer known for its high-quality, stylish, and timeless apparel. Offering a range of clothing for men, women, and children, the brand encapsulates a blend of classic and contemporary fashion. With a reputation for sustainability and ethical practices, Boden has garnered a loyal following among fashion aficionados, including Kate!