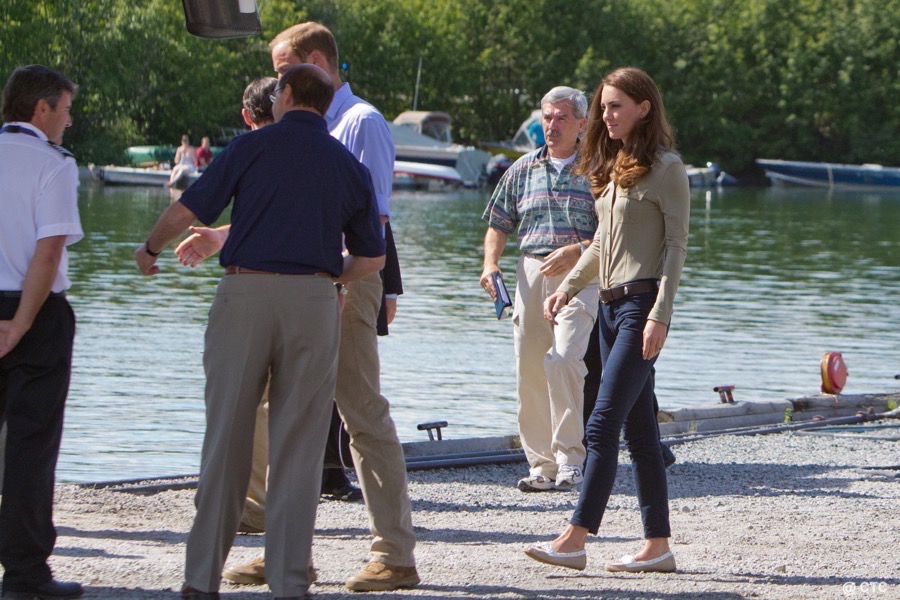 During the 2011 Royal Tour of North America, William and Kate visited Yellowknife, in the Northwest Territories.  We covered the morning of their visit in a previous blog post.  In the afternoon, the royal duo hopped aboard a float plane for Blachford Lake.
According to journalists, this event was scheduled in to cater to William and Kate's love of the outdoors.
William and Kate visited Blachford Lake Lodge, which released the following statement after their visit:
Blachford Lake Lodge is proud to have hosted Their Royal Highnesses, Prince William and Catherine, Duke and Duchess of Cambridge, as part of their Royal Tour of Canada.

On the 5th of July, 2011, The Duke and Duchess of Cambridge boarded a Twin Otter float plane in Yellowknife for a twenty-minute excursion over the boreal wilderness of the Canadian Shield, and then landed on Blachford Lake, a remote 14-mile long lake near the East Arm of Great Slave Lake.
You can read the rest of the statement here.
During their time at Blachford Lake, William and Kate met met with students and elders from Dechinta Bush University Centre for Research and Learning, a land-based educational initiative located at the lodge.  The royal couple took part in several activities during their visit.  Here they're watching locals talk through the process of tanning a moose hide.
The royal duo also met with Canadian Rangers, who presented them both with official Canadian Ranger sweatshirts. Here is a picture of Kate wearing her sweatshirt, after being made an honorary member.
Kate's outfit:
Kate wore green-brown coloured shirt by British label Burberry.  The shirt features epaulets, a front pleated pocket and a row of buttons on the cuff: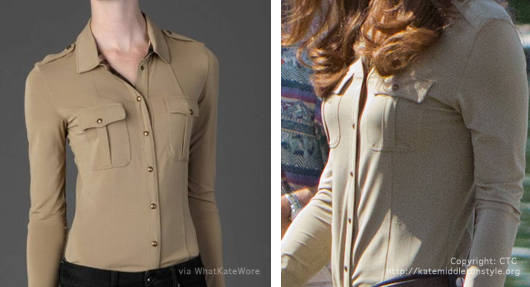 Kate tucked her Burberry shirt into a pair of cropped jeans by J Brand, believed to be the 811 style.  Kate wears the Mid-Rise Skinny Leg style in Navy Luxe Twill.
Fans will recognise the deck shoes worn by the Duchess, they are of course her Sebago Balas in taupe and white.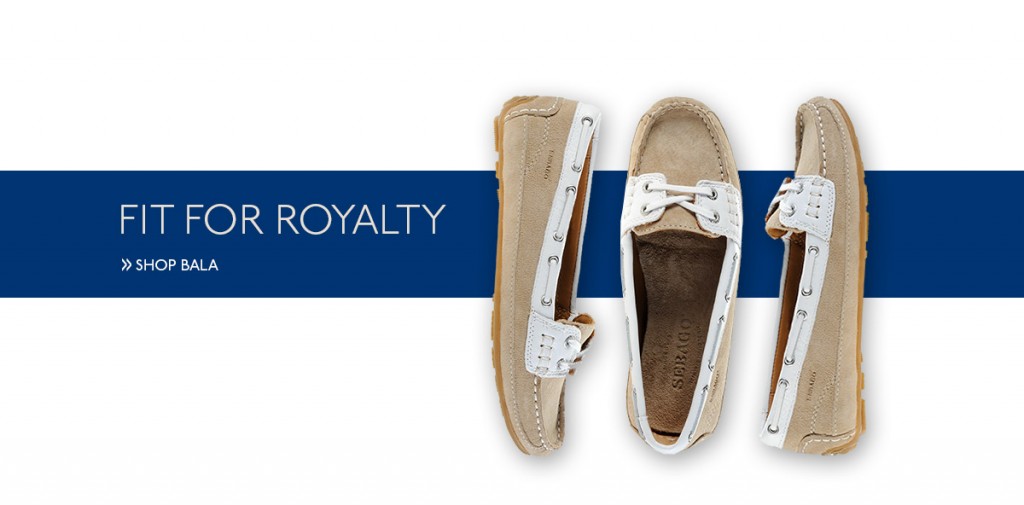 Kate accessorised her outfit with her Kiki McDonough Citrine Drop earrings.
You may have noticed Kate wore a leather belt with white shell discs on it?  It's by designer Linda Camm and likely that Kate bought it when holidaying in Kenya.  I found out the information from this blog post, but Linda Camm confirms it on her website.
When canoeing, it appears that Kate changed into a green-brown top.  It's speculated that Kate wore a top by Zara, but nothing has been confirmed – the photos are just too blurry to discern anything concrete.
Kate's scarf is by Aquascutum, specifically, the Club Check style.  The brand have since verified the ID too.