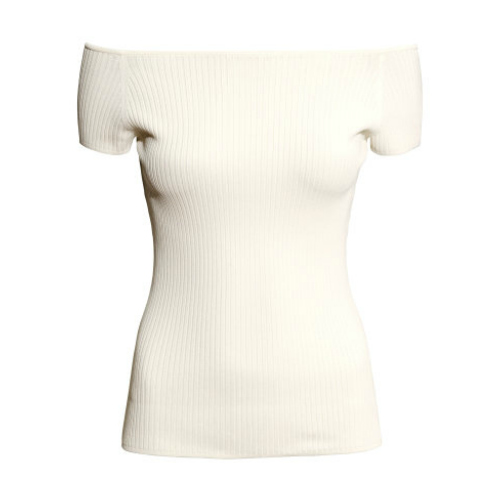 In September 2016, poor weather conditions meant the Duke and Duchess couldn't fly out to the Isles of Scilly as scheduled. They managed to visit the islands later in the day, but made an unscheduled visit to the Eden Project in Cornwall first. That day, Kate chose a white ribbed off-shoulder t-shirt by H&M.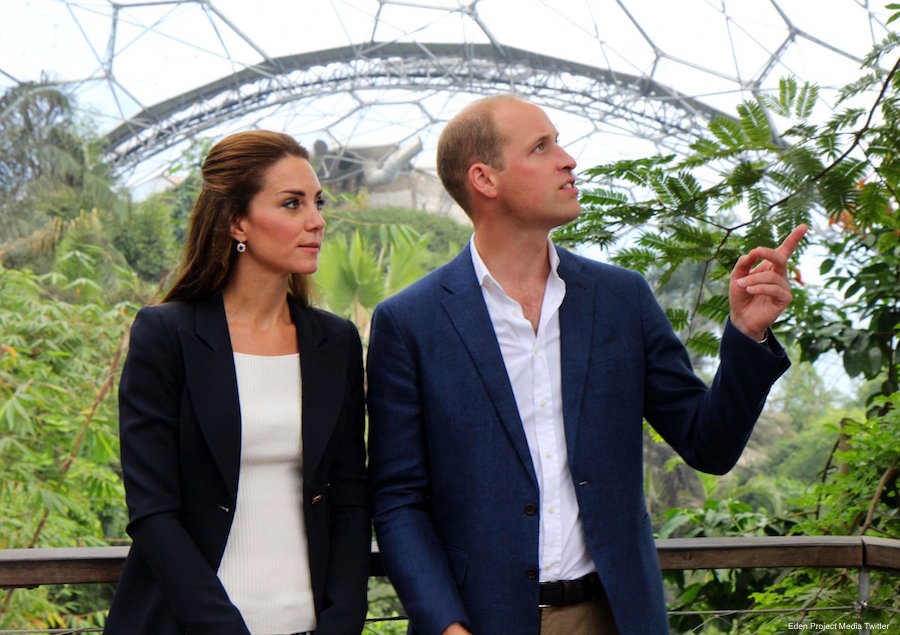 So, how do we know Kate's wearing this H&M top?
First, a lady called Viviana also shared a few photographs of herself wearing the top.  She wondered if it was the same as Kate's. This gave people in the 'Kate Community' a lead to follow.  After much research, (looking at high resolution photos of Kate's top and one photograph of Kate without her jacket) everybody concluded it's the same top!  (Sorry, I cannot licence the aforementioned photos for this site, but click the links I've posted and they'll pop open in a new window for you).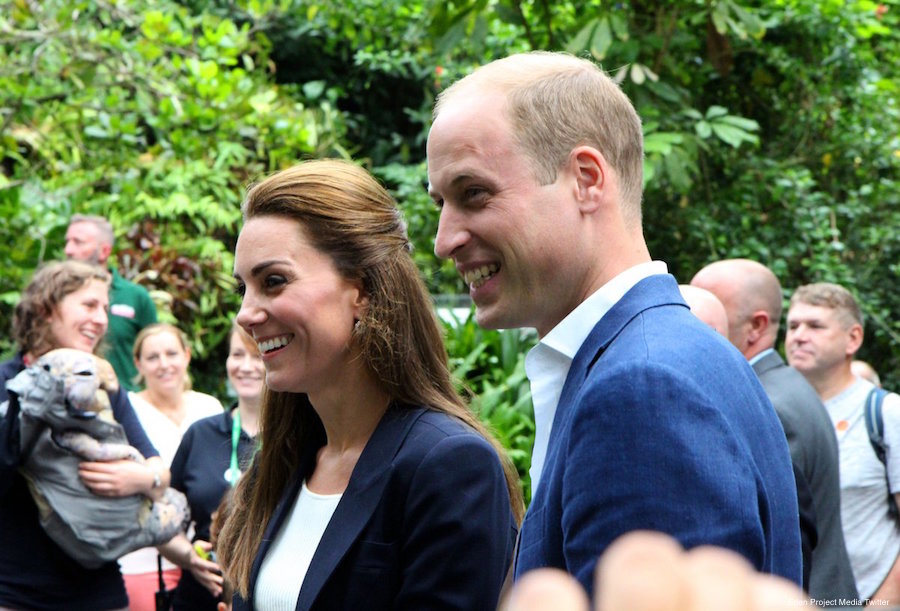 About the H&M off-the-shoulder rib-knit top:
Off-the-shoulder style
Rib-knit fabric made from rayon/nylon/spandex
Designed to be worn fitted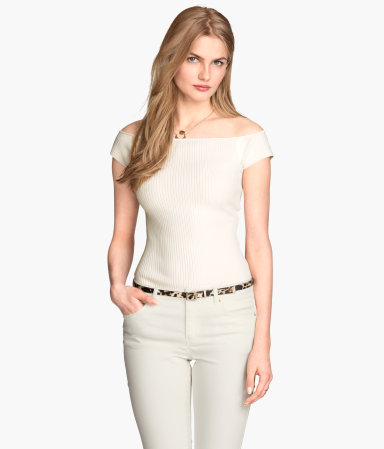 It originally retailed for $34.95 in the USA before going on sale for $15.
Here's a close-up of the rib-knit detail on the top: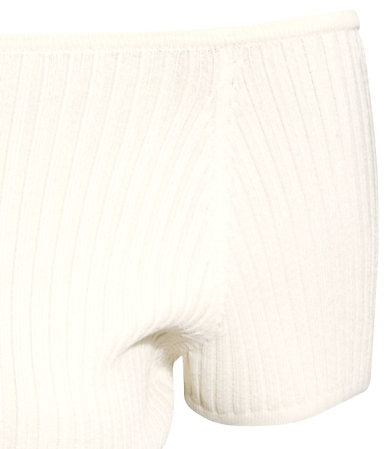 Where to buy Kate's H&M top:
Sadly, the top appears to be sold out on both the UK and USA H&M websites ( I haven't checked all the other H&M locations, so if you're from another country, you might be lucky and find it!)  Or, you might find it in store.  You can call your local branch and ask for the style number 33-4239 to see if they have it in stock.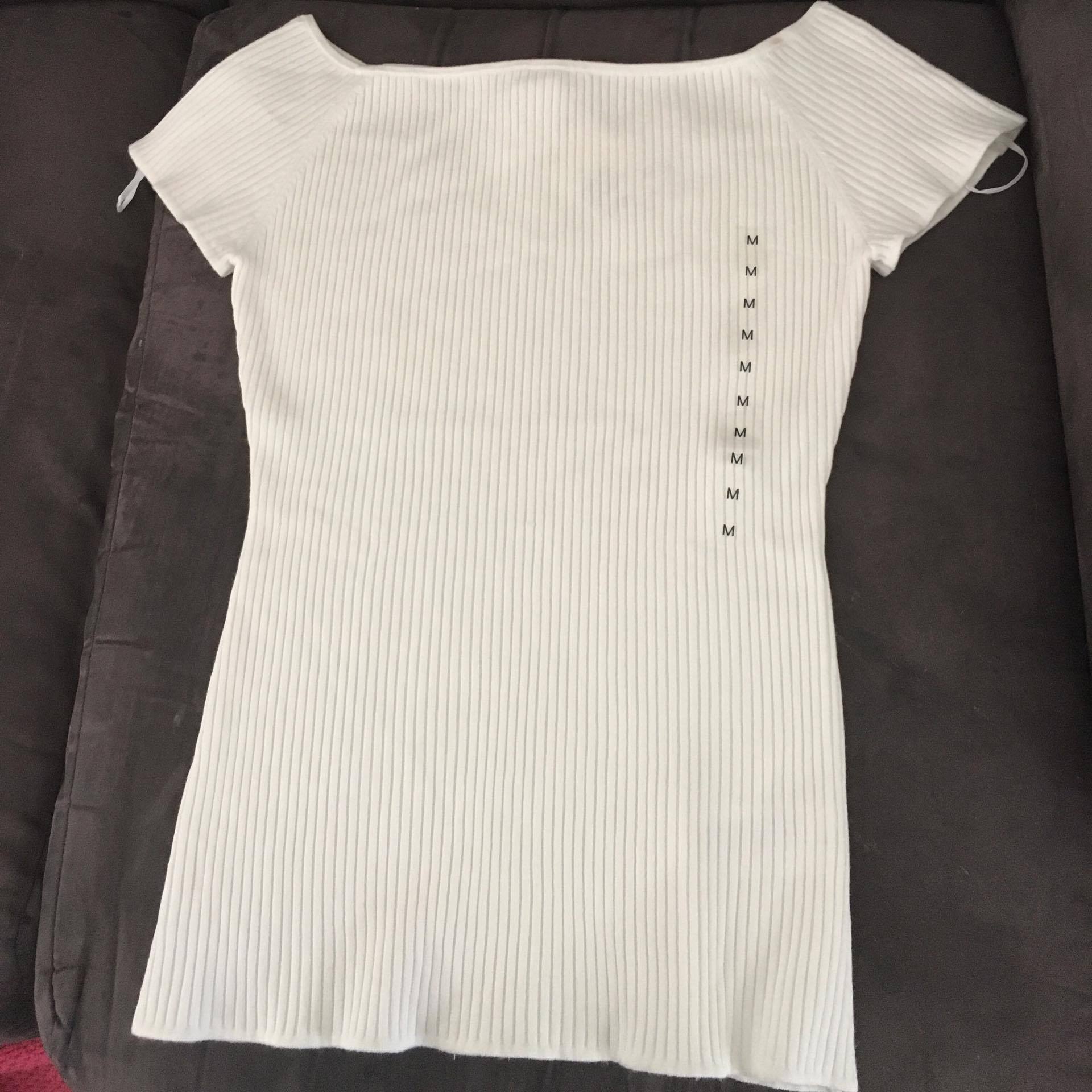 I hear that the top is still widely available in Australia because of the difference in seasons (as we're about to enter autumn, they're just entering spring!)  An Australian follower (who'd rather remain anonymous) has sent me this picture of the off-shoulder top in her local H&M store: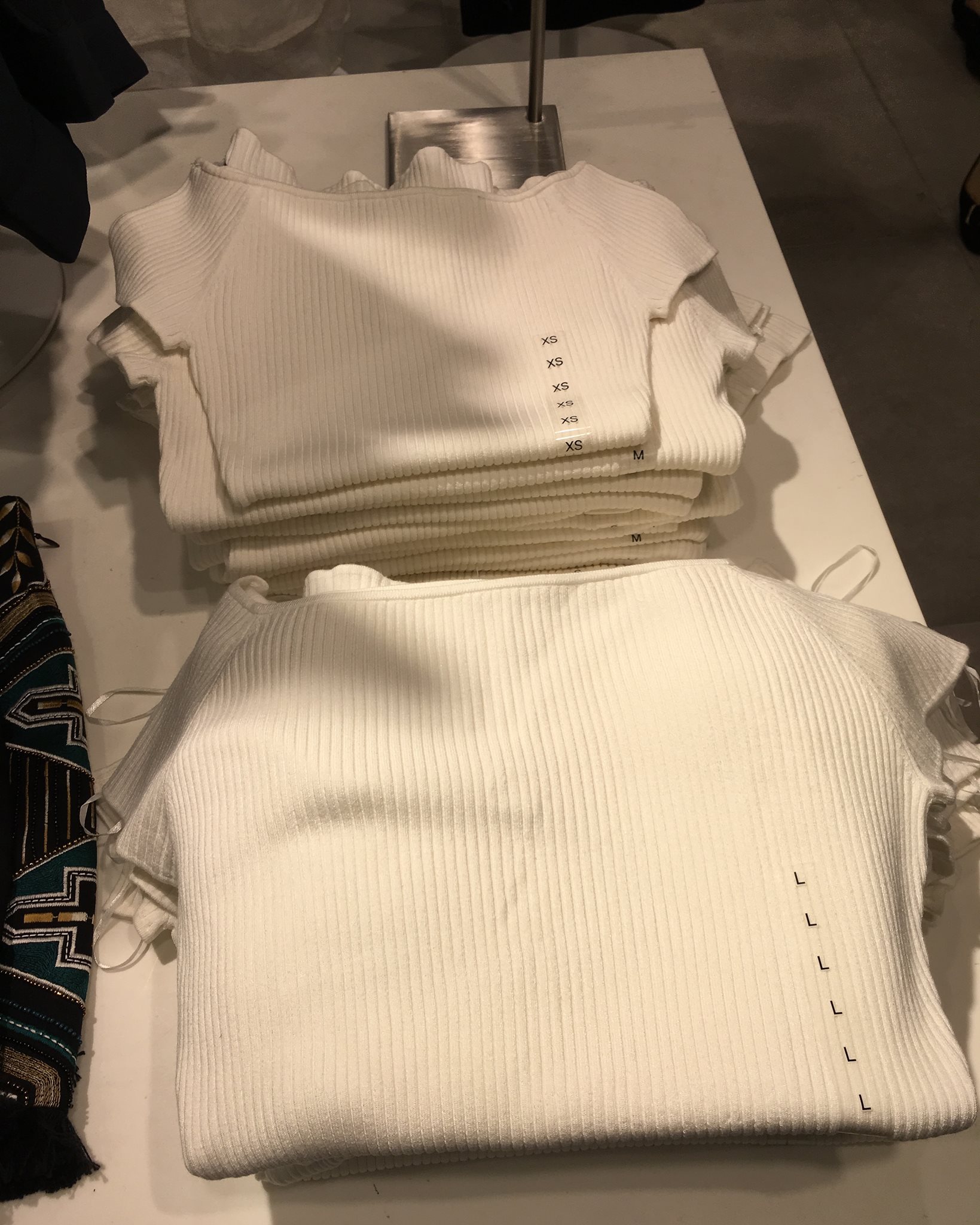 Of course, you can always try eBay.
Buy Kate's top in other colours:
H&M sell the off-shoulder rib-knit top in a number of other colours too.  (Note: sizes are limited and availability varies by country, Plus, some of the tops aren't exactly the same, they have very slightly longer sleeves).






Buy the non-ribbed version:
H&M.co.uk sell a very similar off-shoulder top without the ribbing.  It's made from cotton jersey and costs £3.99 at the time of writing.