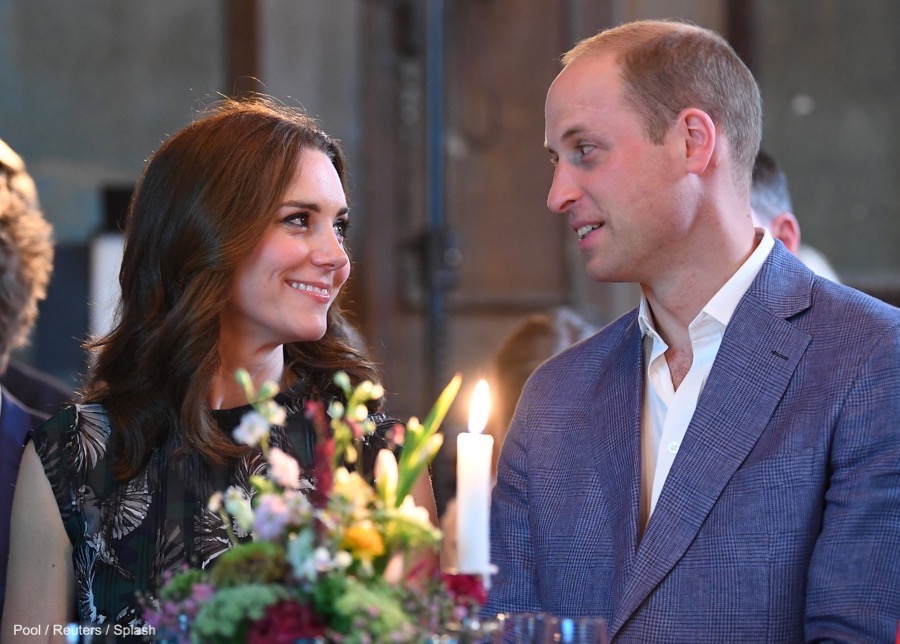 On the 20th July 2017, William and Kate attended a reception at the Clärchens Ballhaus in Berlin.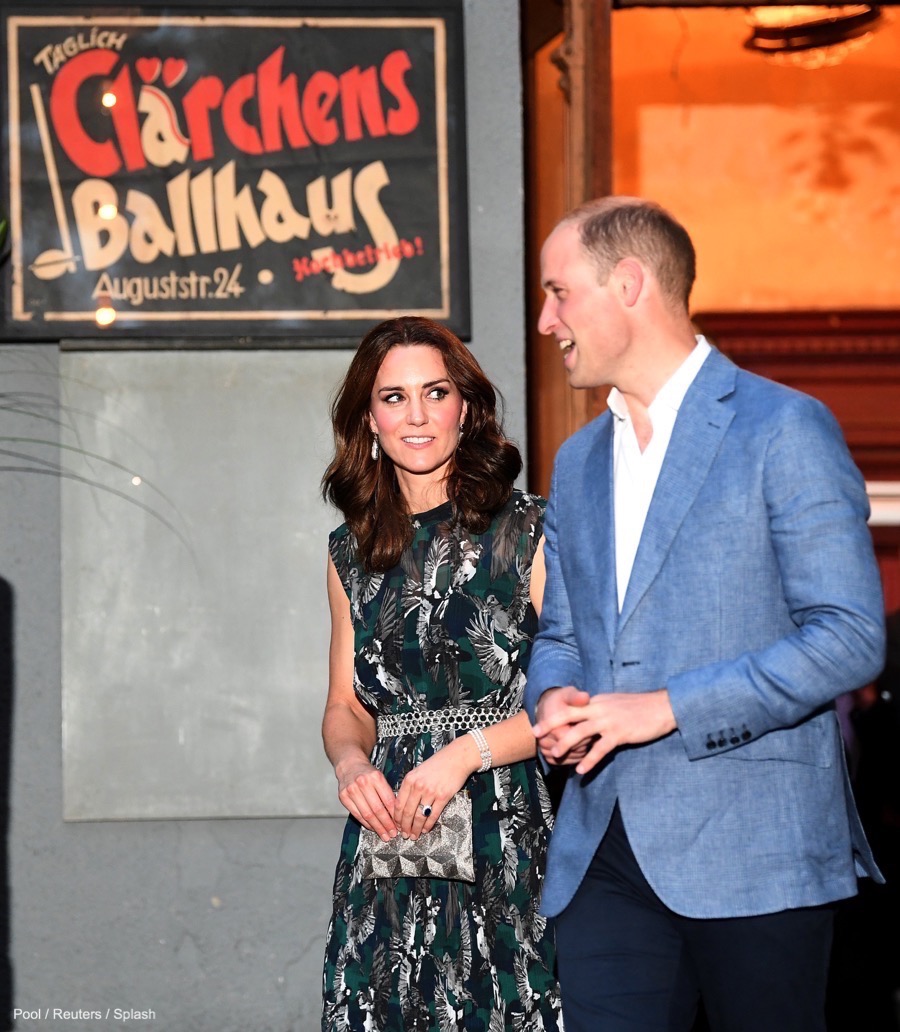 The visit took place during the Royal Couple's official visit to Germany and Poland.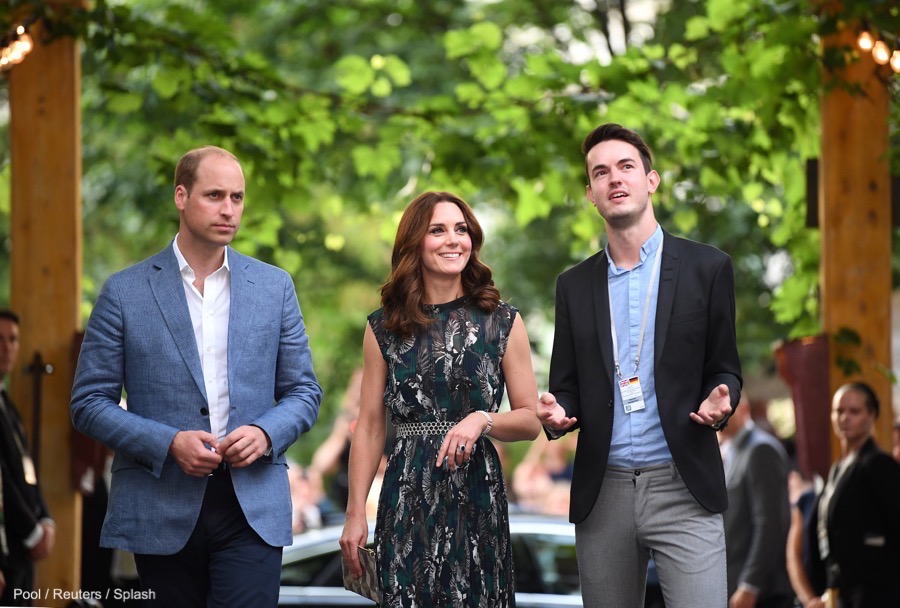 Clärchens Ballhaus is a former ballroom that's over 100 years old.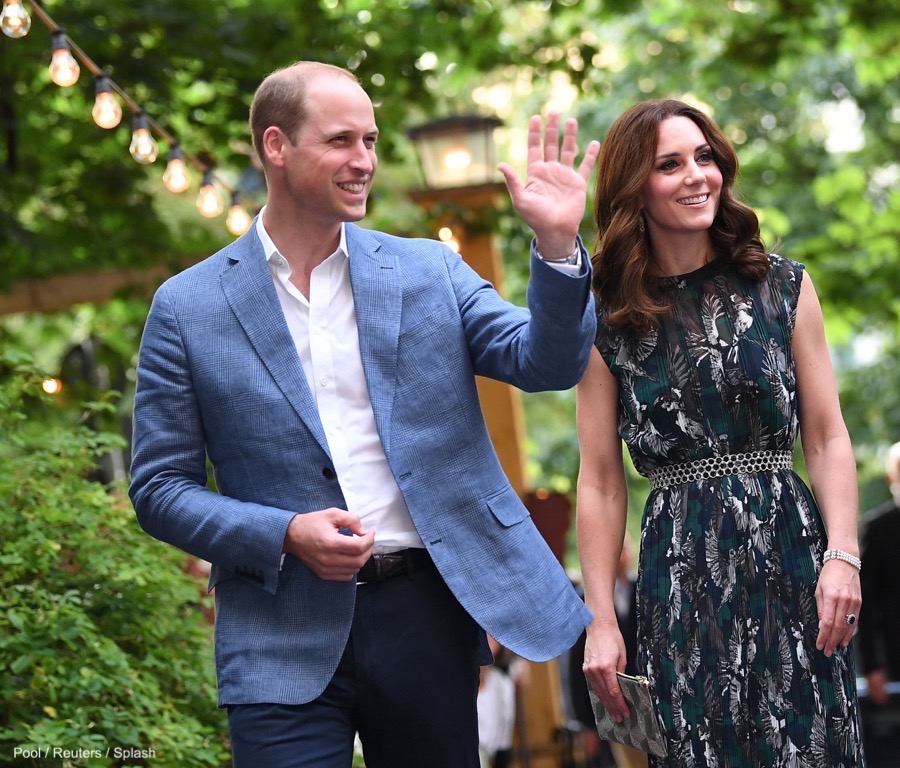 Today it's used as a dance hall, live music venue and restaurant.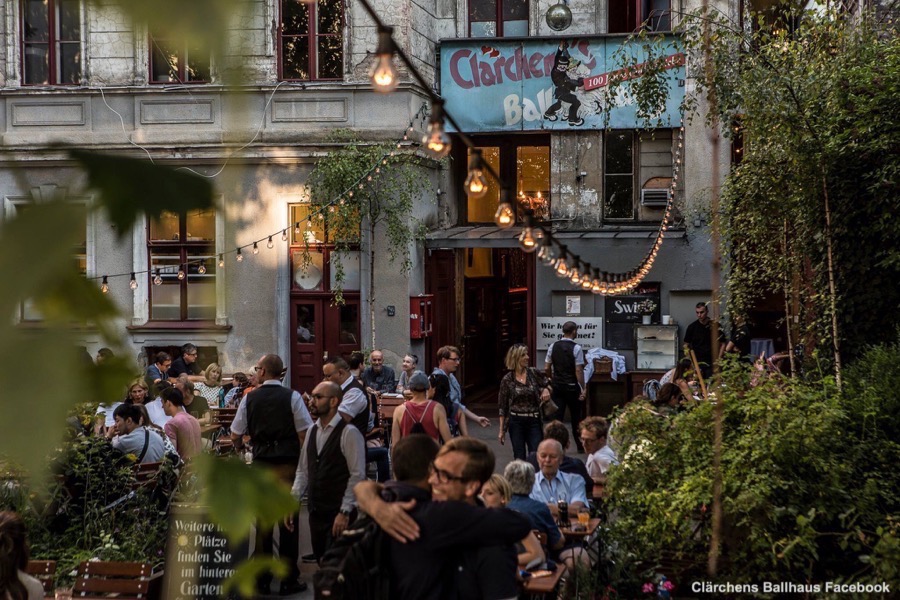 Described as a "living time capsule" by Spiegel.de, the ballroom on the ground floor has dark wood panelled walls, candlelit tables, antique bars and a dance floor with a huge disco ball overhead.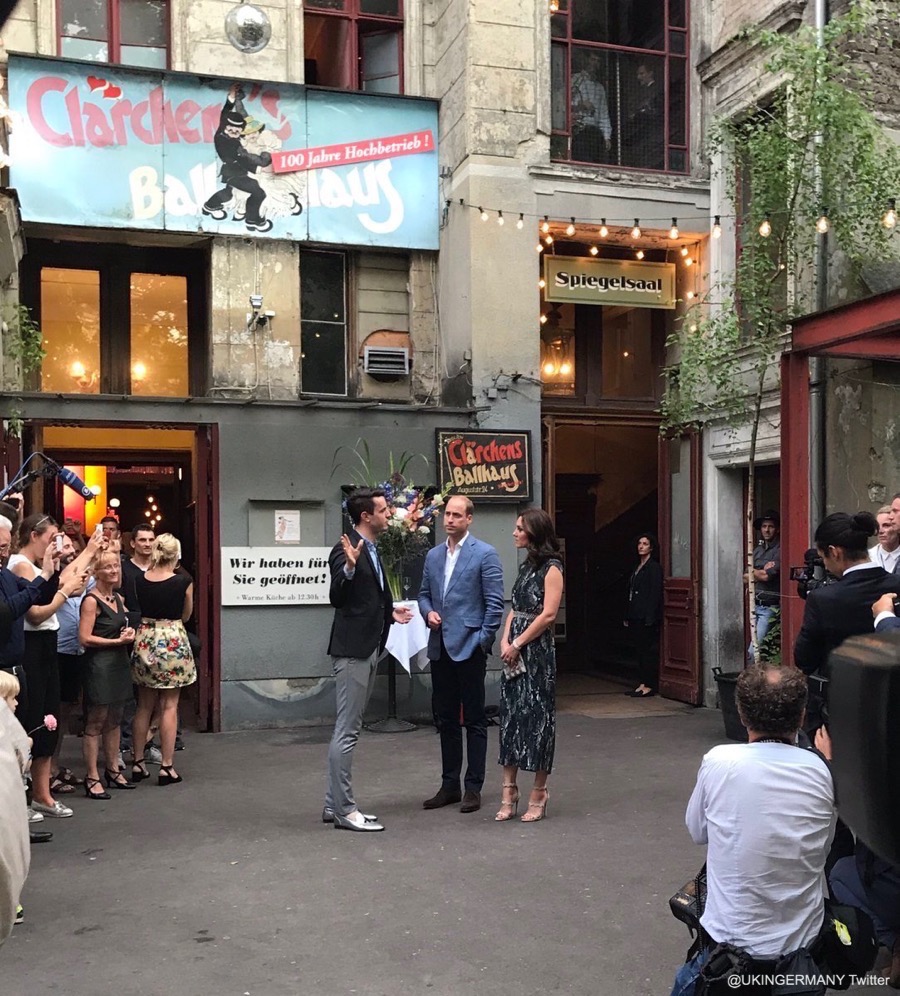 The upstairs area is pretty impressive too. From Timeout.com:
Upstairs is another room that never fails to elicit gasps of awe from first-time visitors. Smaller but with high ceilings and a fin-de-siècle vibe, the chandeliered Mirror Salon has huge cracked mirrors, ornate moulding work and candlelight, transporting guests straight back to the 1920s.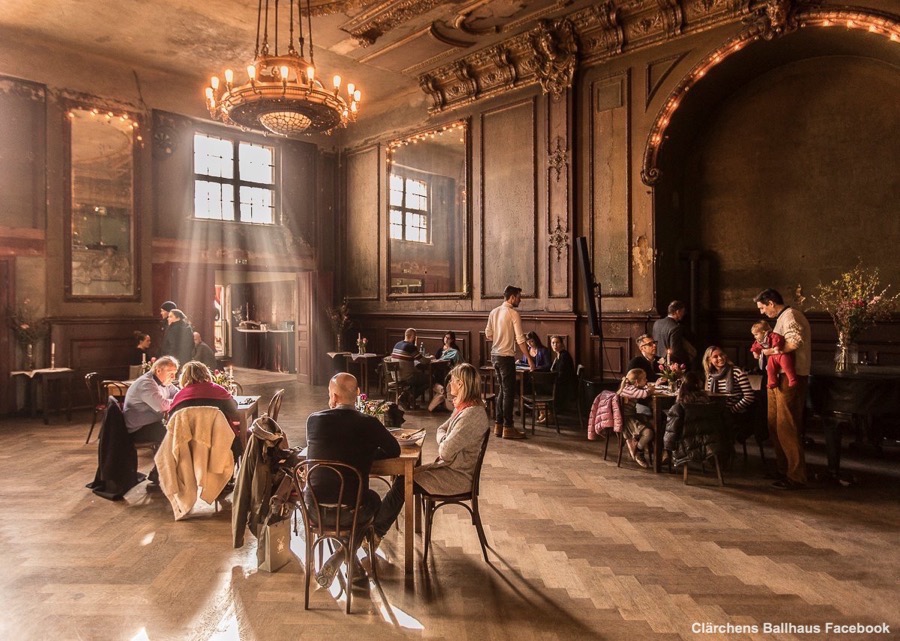 The Ballhaus has a rich history. From Spiegel.de:
Clärchens Ballhaus has seen illegal duelling, Nazi dancing bans, wartime destruction and communist black-marketeering. Fans celebrating its 100th anniversary this week say it retains a timeless charm that makes it an enduring icon of Berlin nightlife.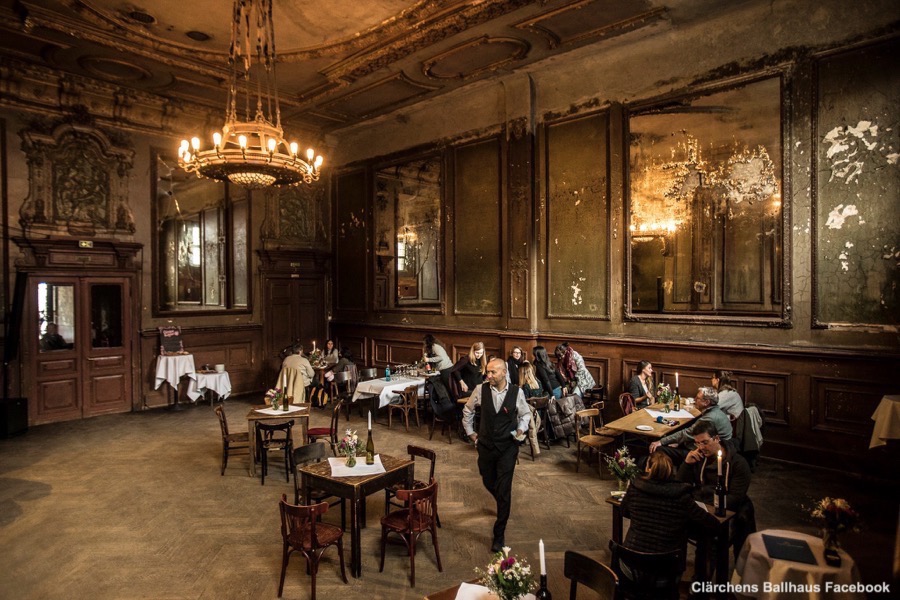 Kate's outfit:
Kate chose a green dress by Markus Lupfer, a German-born designer who is now based in London.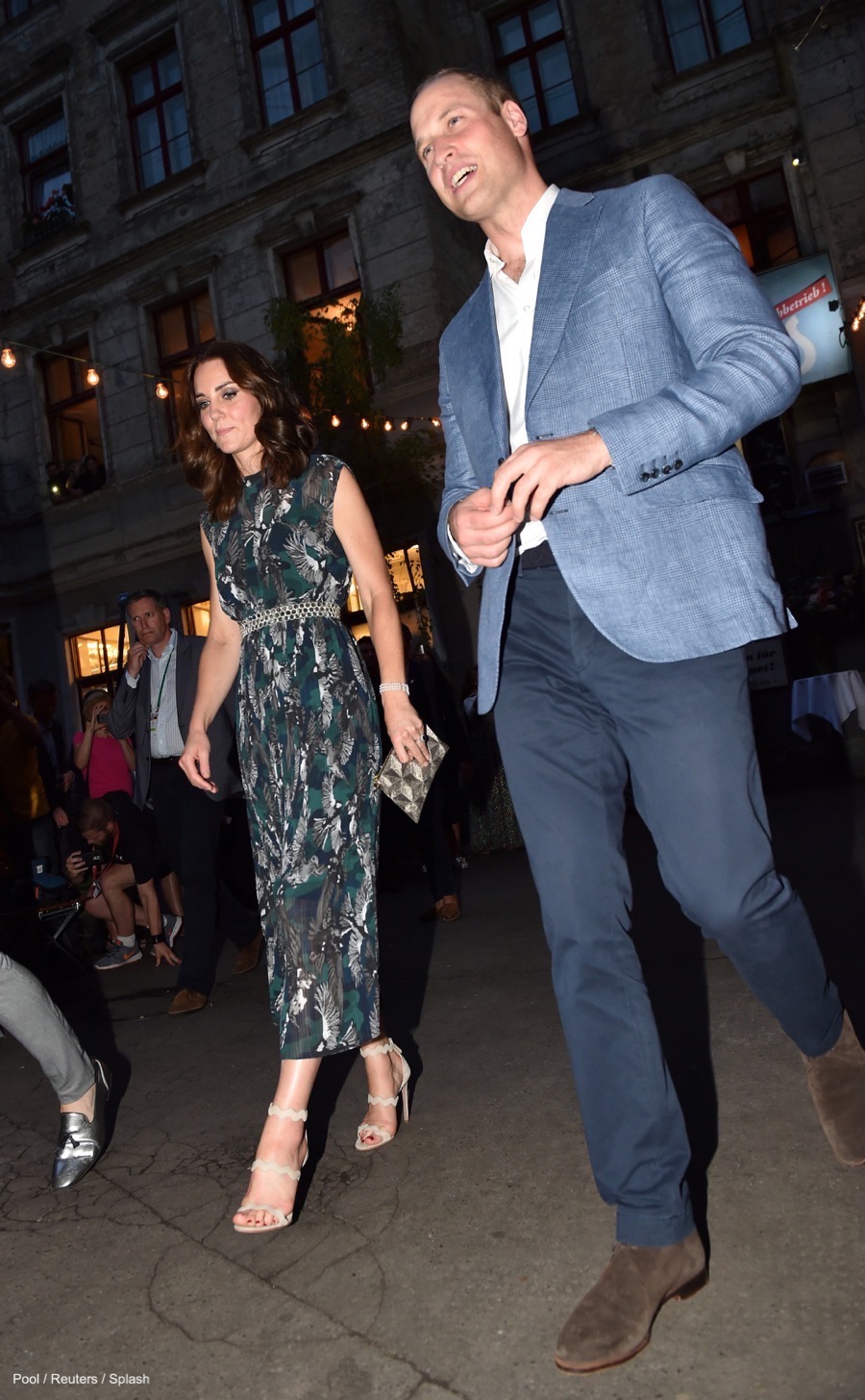 The dress is sleeveless with a midi-length skirt and it features a bird print motif. It's available to pre-order at MarkusLupfer.com for £580 GBP.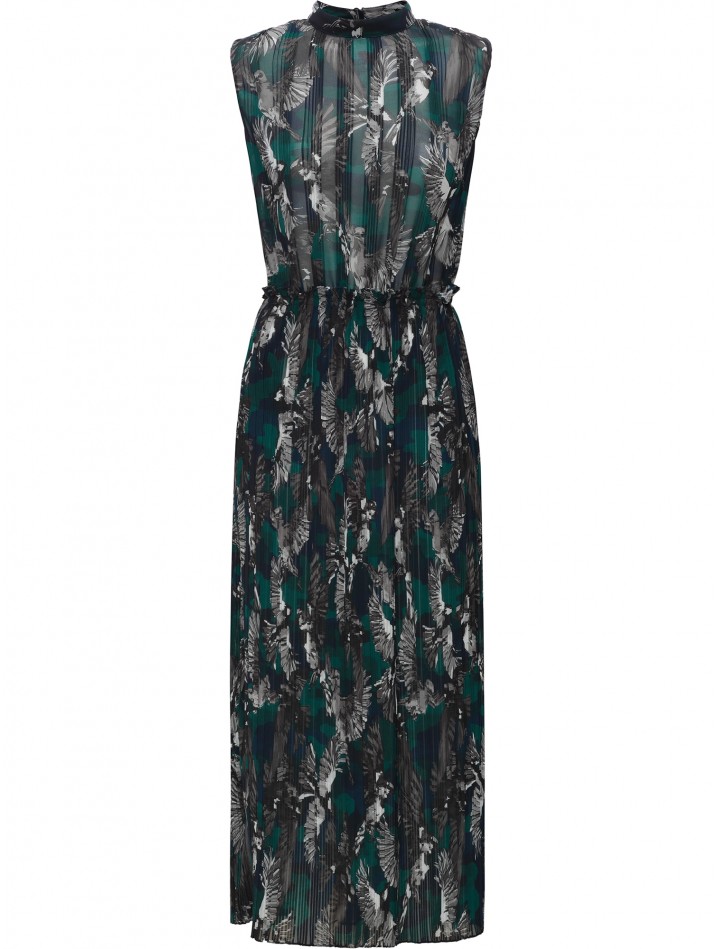 On his website, the designer describes the dress as having "intricate pintuck pleating with a high neck and flattering midi length skirt." The dress is made from a 100% polyester georgette fabric.
Markus Lupfer told InStyle Magazine that the wild sparrow was one of his key motifs for the season.
"We created this print in-house, it was hand drawn and painted to create more character and personality. The Crystal pleating technique created a flattering, modern silhouette.
He also told the magazine that he was "over the moon" to see Kate wear his design.
"She looked absolutely beautiful and so elegant. As a German born designer, based in London, seeing Catherine represent me in Berlin was a very proud moment … It doesn't get much better than a princess wearing your brand."
A shorter version of the dress is available at Harrods.com for £520.
Kate's belt didn't come with the dress. Our friend Michelle suggests that it's looks like from Jenny Packham's Bridal Collection. Jenny Packham is, of course, one of Kate's favourite British designers.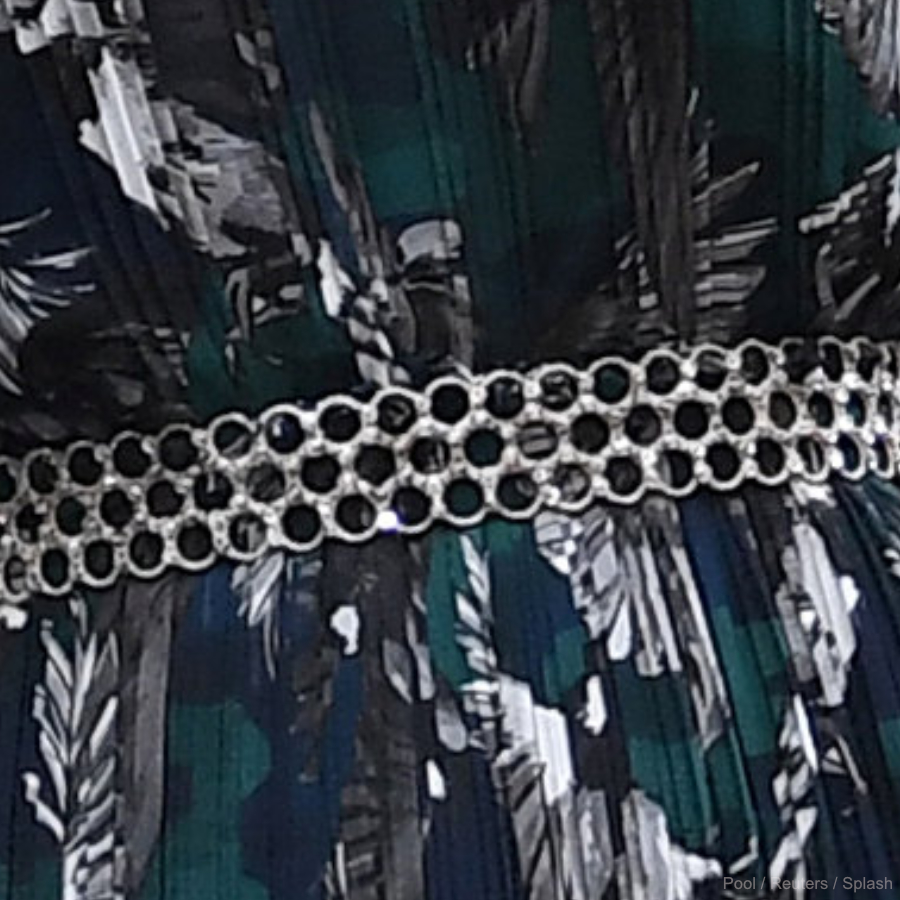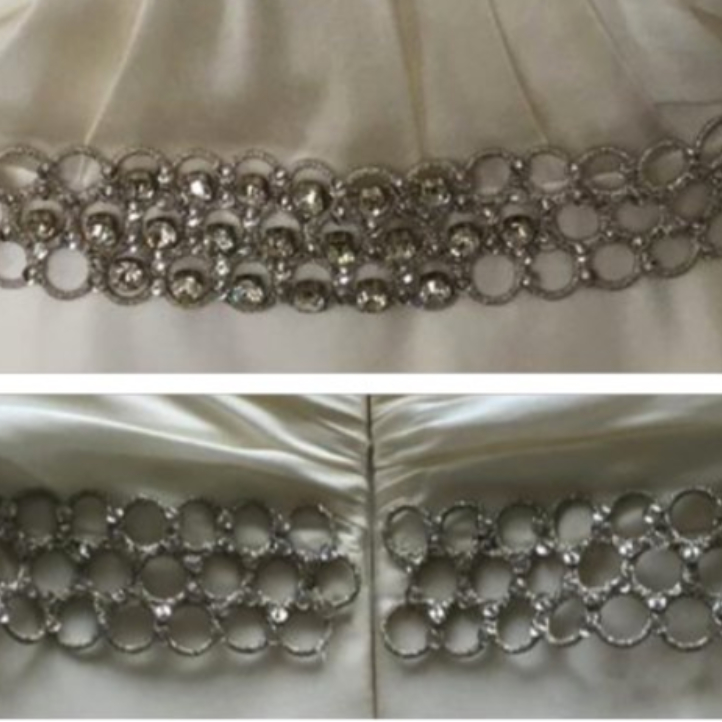 Kate's shoes are from Prada. They feature a stiletto heel and three wavy straps. They're made from an ecru-coloured suede fabric. We know Kate owns them in at least one other colour.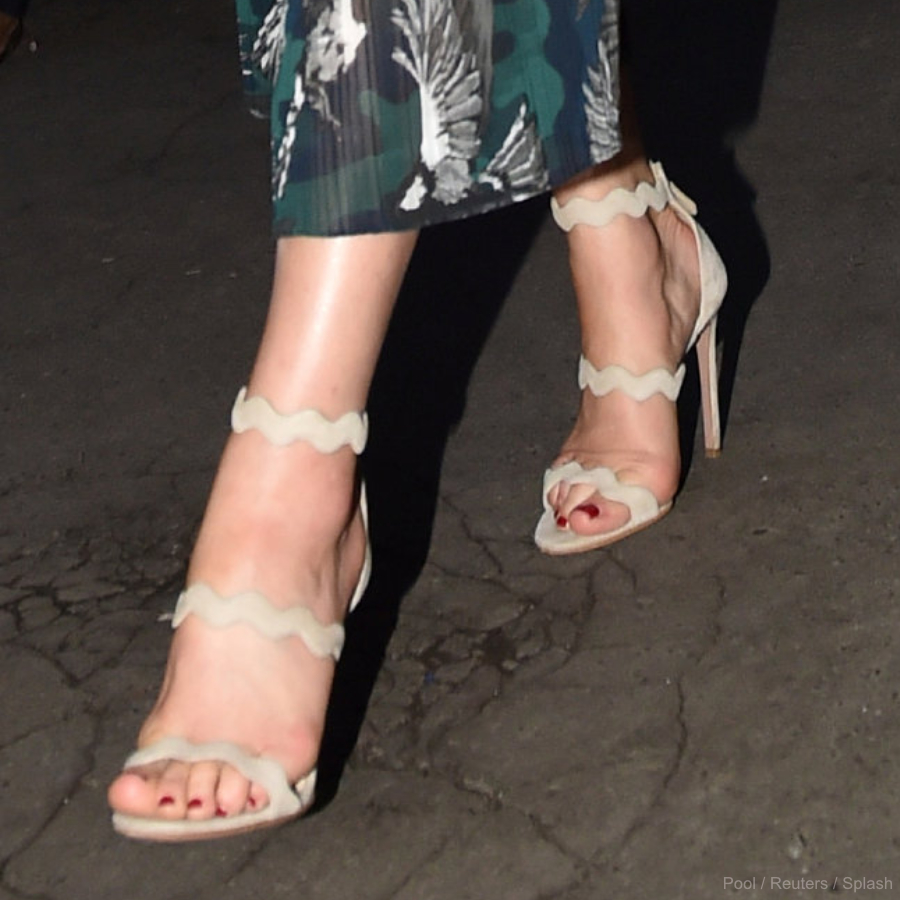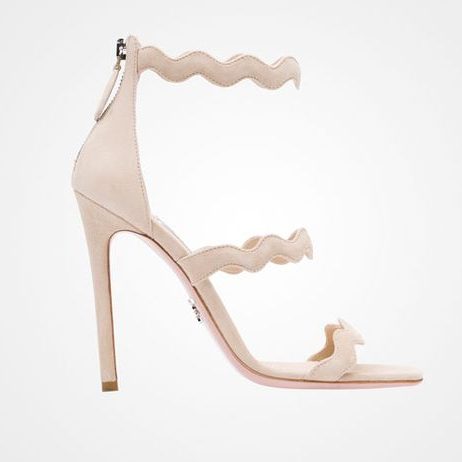 It appears that they're from an older season, as they're no longer available for purchase. Though, Net-A-Porter.com does carry the shoe in black (in limited sizes).
Kate debuted a new handbag from African-born designer, Anne Grand-Clément. The designer creates beautiful bags in collaboration with Indian artisans. I believe Kate's carrying the designer's Zip Pouch in the Plain Iron colour way. The bag is listed for £300 on Anne Grand-Clement's website. It features a silk satin interior and several "clever designed" pockets.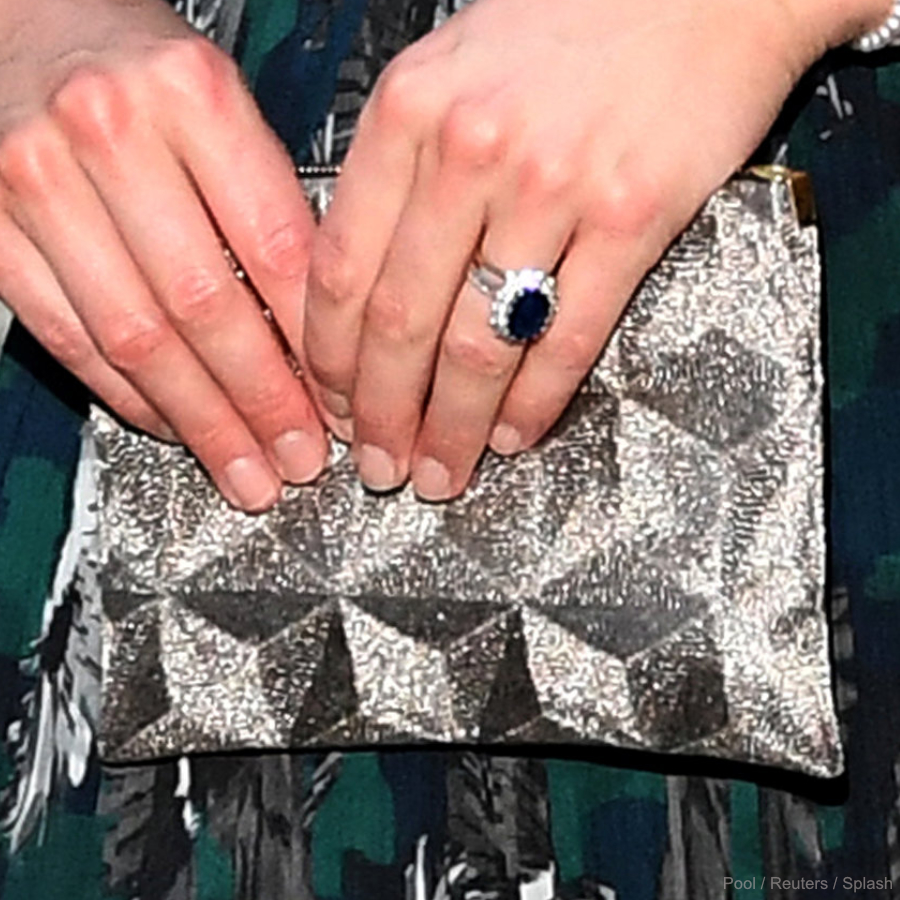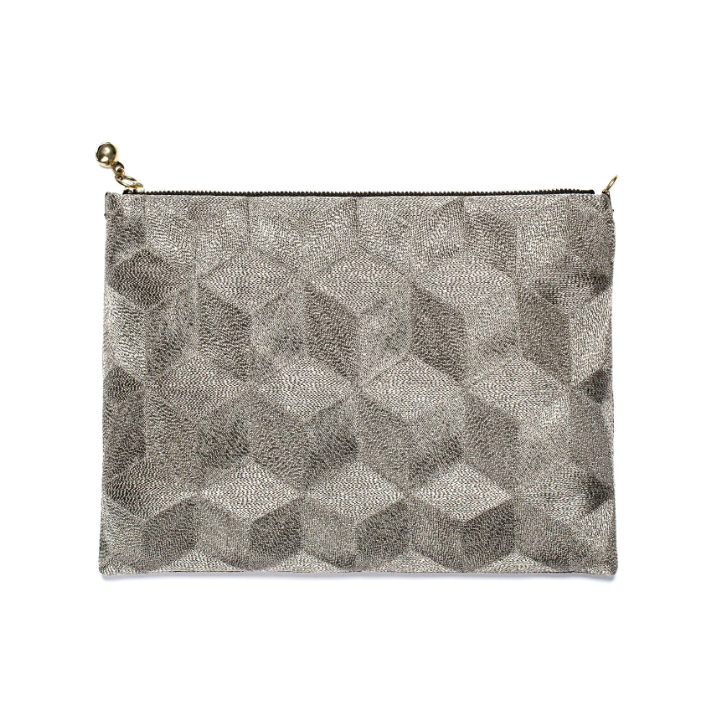 Kate accessorised with her Soru Jewellery Baroque Pearl Earrings. They're made from 18ct yellow gold, Sterling silver, Swarovski crystals and baroque pearls. They cost £130 GBP.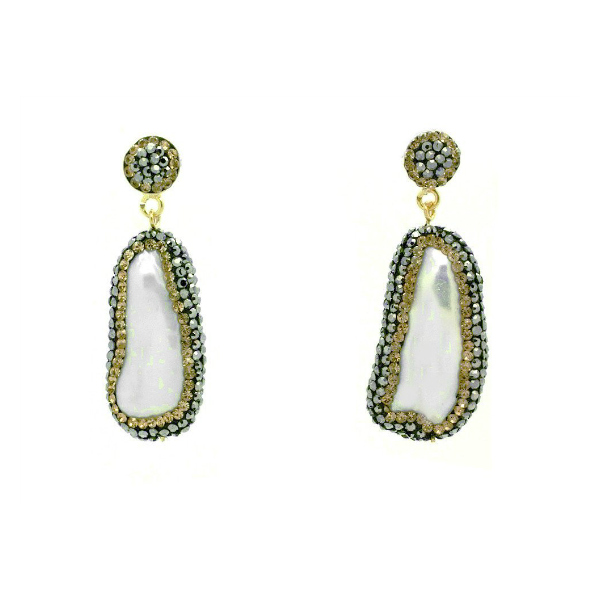 Kate finished her outfit with her famous engagement ring, plus a triple stranded pearl bracelet.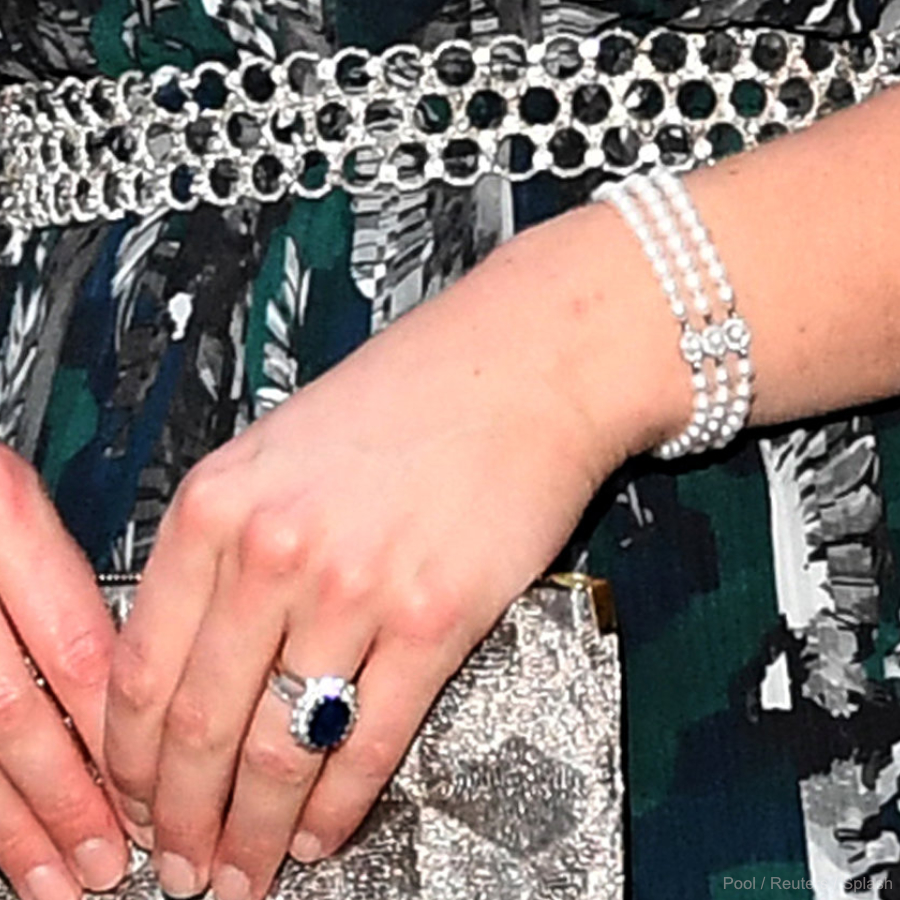 Several bloggers believe it belonged to Diana, Princess of Wales. The Princess wore a similar bracelet during a visit to the Culture Centre in Hong Kong in November 1989.