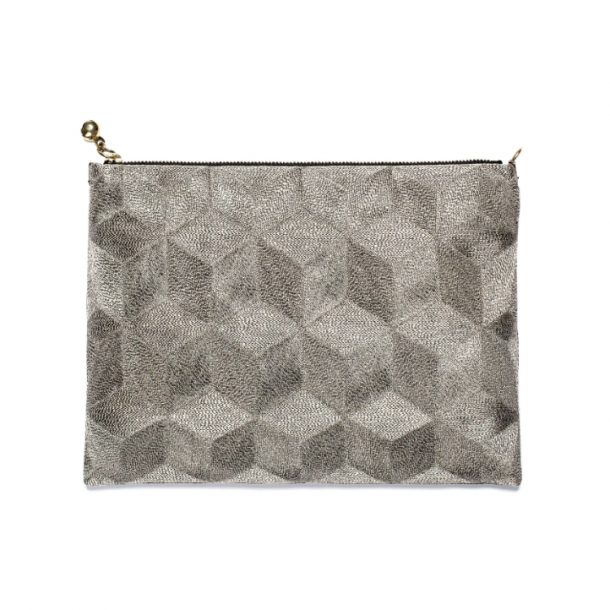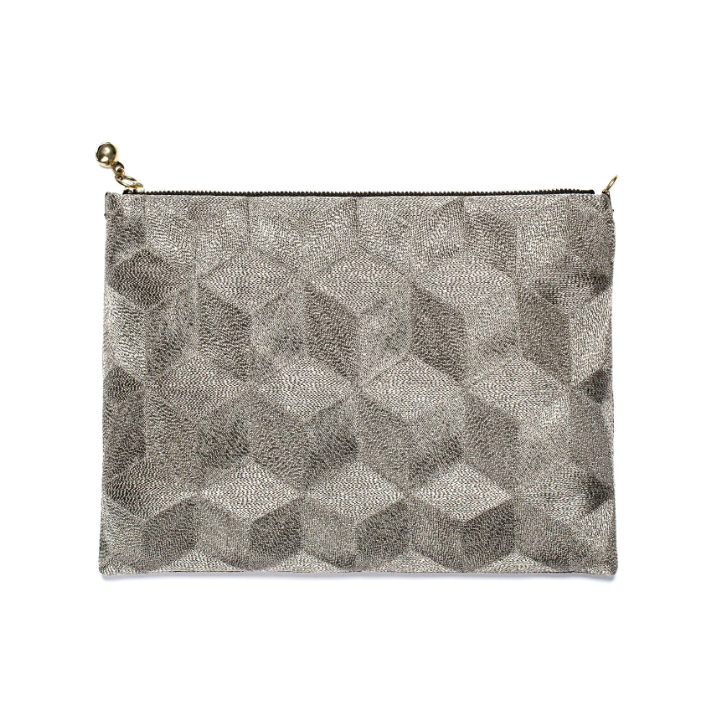 In July 2017, the Duchess of Cambridge (Kate Middleton) attended an evening reception at the Clärchens Ballhaus in Berlin, Germany.  The visit took place during the Royal Tour of Poland and Germany.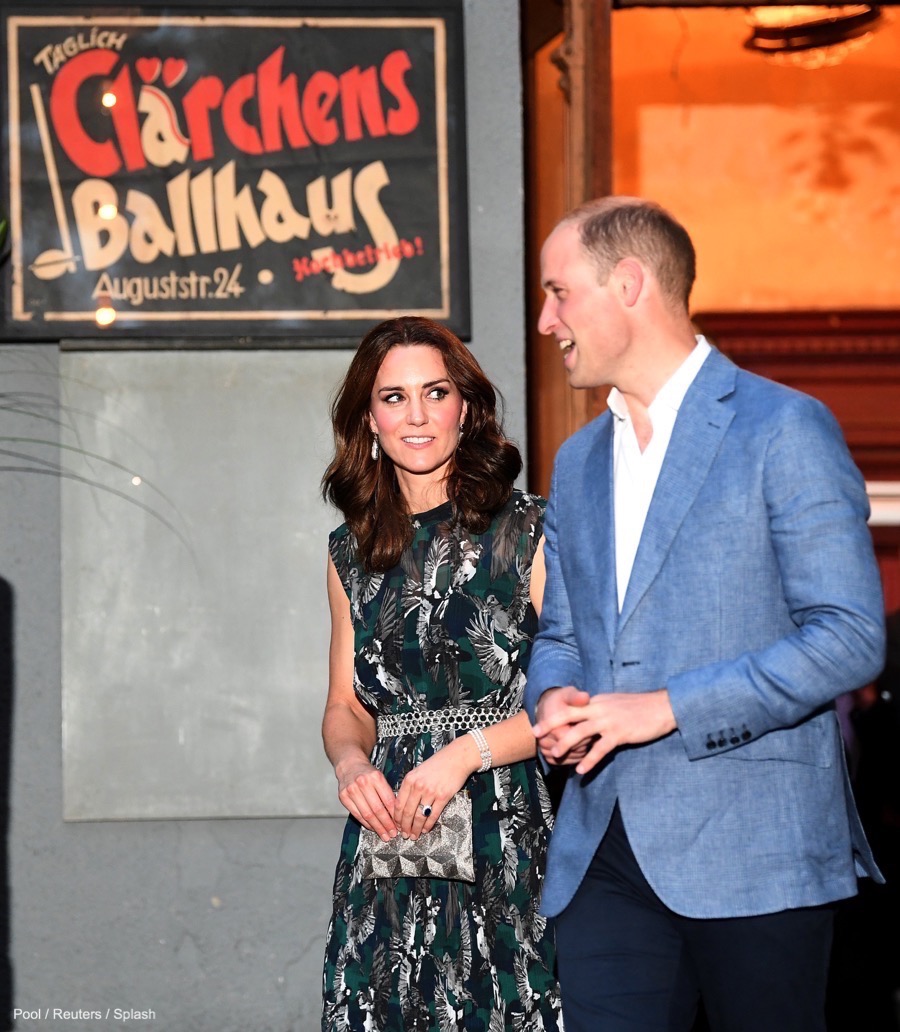 For the event, Kate debuted a new silver and grey handbag from Anne Grand-Clément. She carried again in August 2017, during a visit to Belgium.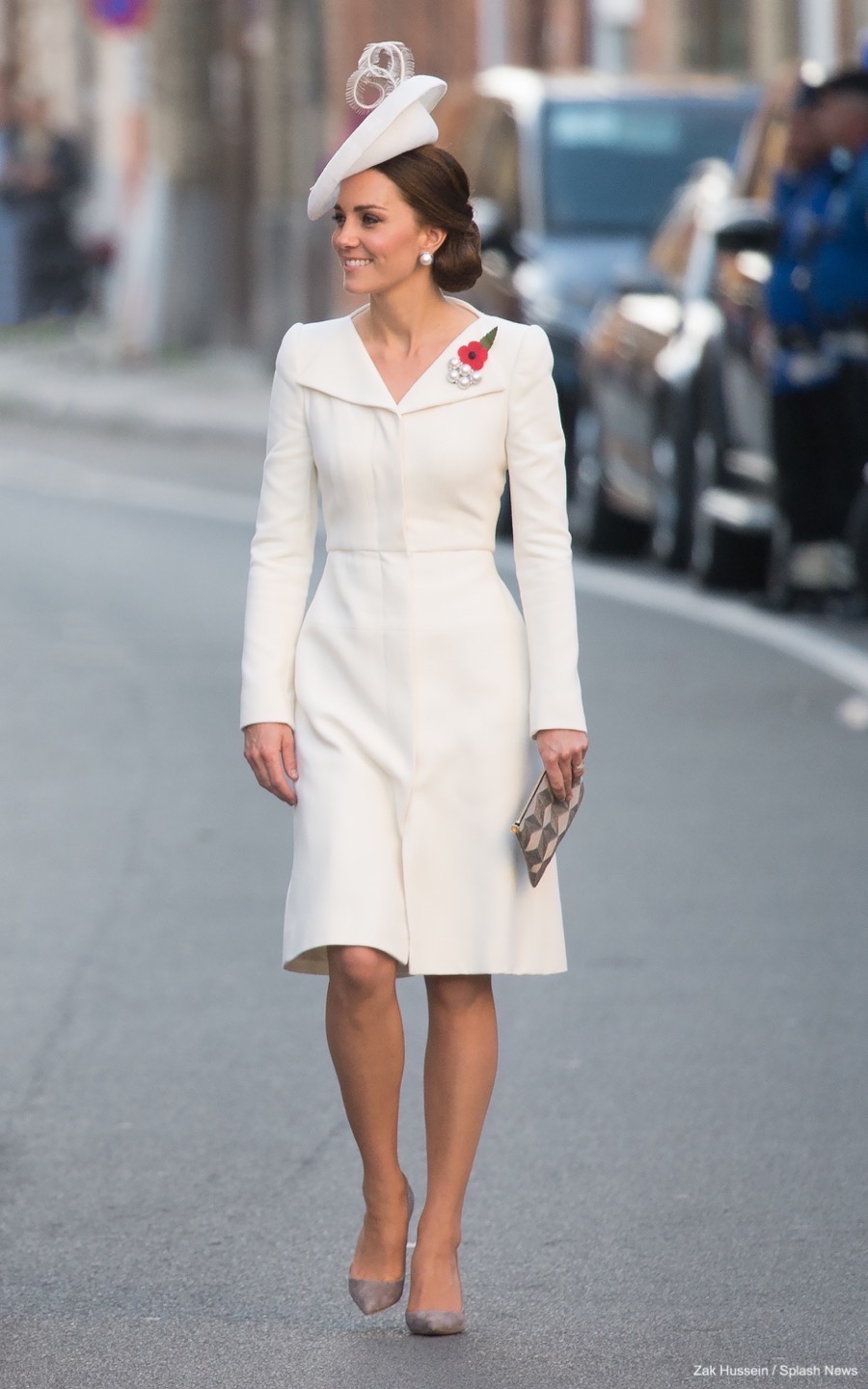 About Kate's clutch bag:
Kate's carrying Anne Grand-Clément's zipped pouch in the 'plain iron' colour way. The interior of the bag is lined with silk satin. The designer sells this bag in two different sizes, medium and large. I am pretty sure Kate owns the medium size.  The medium size retails for £300 on the designer's website. The large size costs £400.
How the bags are made:
The bags are hand-embroidered using by Indian artisans.  Each artisan uses the traditional Beauvais stitch, a skill often passed down from the generation before. It can take over 30 hours to complete one bag.
Anne Grand-Clément called the bags a "timeless essential that surpasses trends and seasons. A precious basic, mixing simplicity and rarity, for everyday luxury."